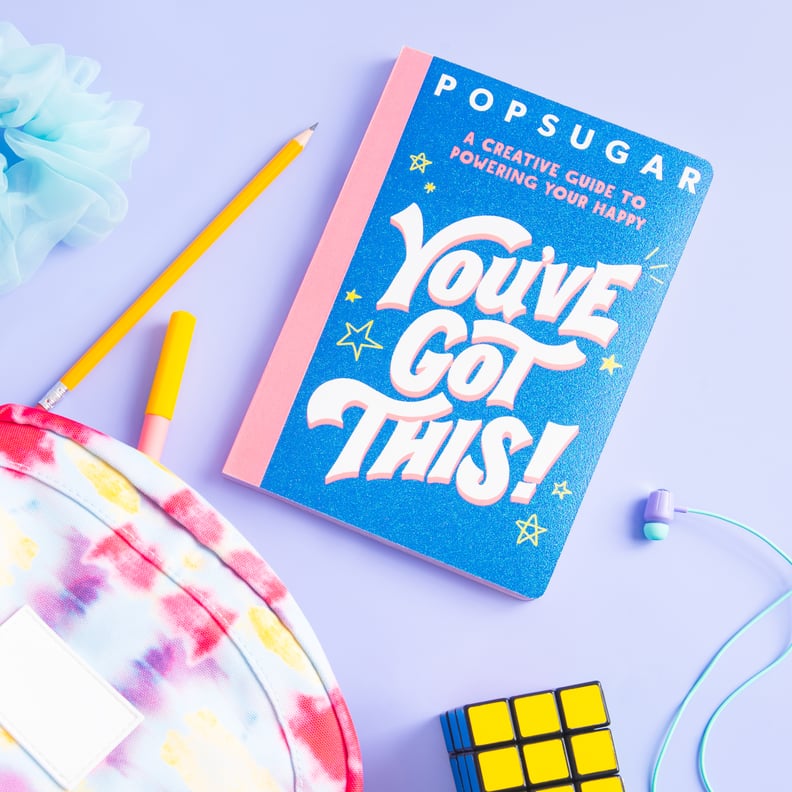 POPSUGAR Photography | Bonnie Mills
Illustrations by Lauren Hom
POPSUGAR Photography | Bonnie Mills
Illustrations by Lauren Hom
As POPSUGAR editors, we independently select and write about stuff we love and think you'll like too. If you buy a product we have recommended, we may receive affiliate commission, which in turn supports our work.
If ever there was a time we could use some destressing methods, positive affirmations, and inspirational quotes, it's 2021! So we are beyond excited to share the news that POPSUGAR is releasing it's first-ever interactive book with all that and more, You've Got This! ($13), on August 3, 2021. Written by Jessica MacLeish and beautifully illustrated by Lauren Hom, this guidebook is chock-full of activities that will help you find purpose and mindfulness, meet your goals, and have some fun along the way. The workbook includes writing prompts, feel-good quotes, coloring book pages, and more inspiring content that is tailored to tweens, teens, and adults alike. If you're all about goal-setting, journaling, and channeling your creativity in new ways, this book will be right up your alley. You've Got This! ($13) is out Aug. 3 — preorder it today from our publisher Scholastic or from these retailers: Amazon, Target, Walmart, Barnes and Noble, Books-a-Million, and Indiebound!
Ahead, get an exclusive peek inside You've Got This!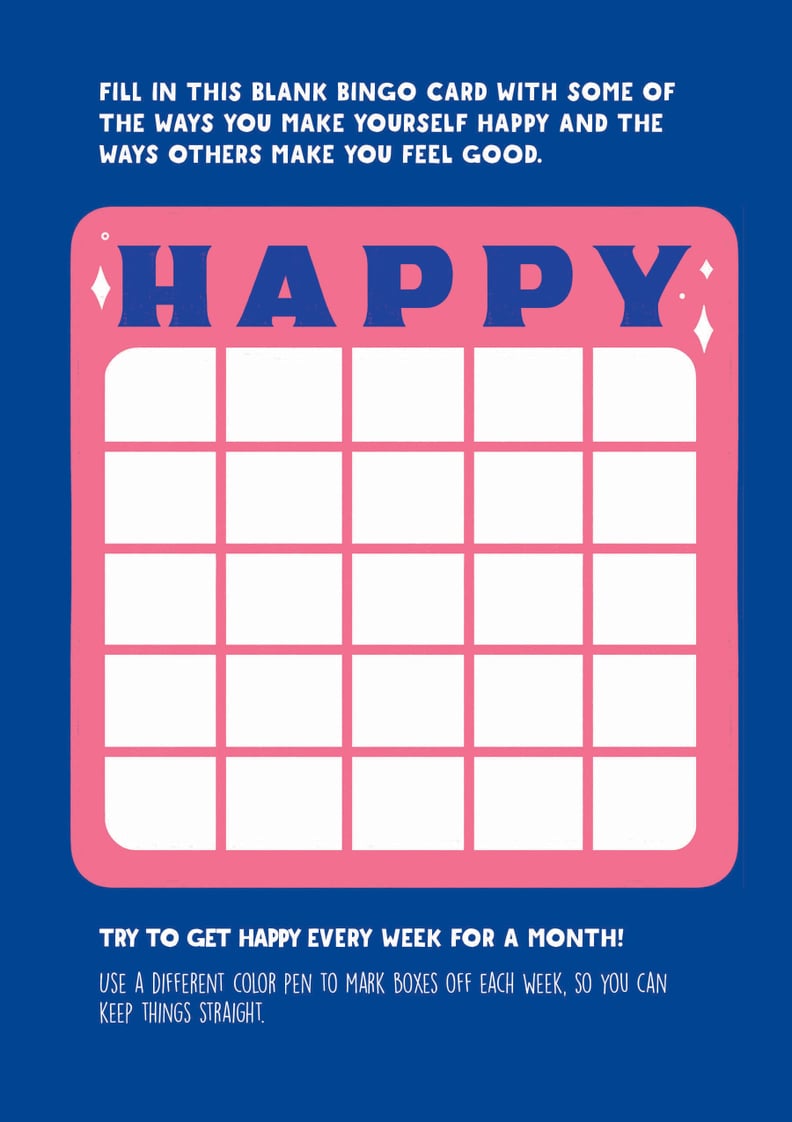 Get a First Look Inside POPSUGAR's New Book You've Got This!
We love this idea! How would you fill out your personal happiness BINGO board?
This is just one of the 128 (!) pages of inspirational and fun activities that will help you find your own happy. We're also so into the idea of gifting it to the tweens or teens in our lives (and OK, maybe adding one more to our cart for ourselves). You've Got This! ($13) is out August 3 — preorder it today!