How Many Kids Does Rosamund Pike Have?
Rosamund Pike's Boys Have the Coolest Names — Meet Solo and Atom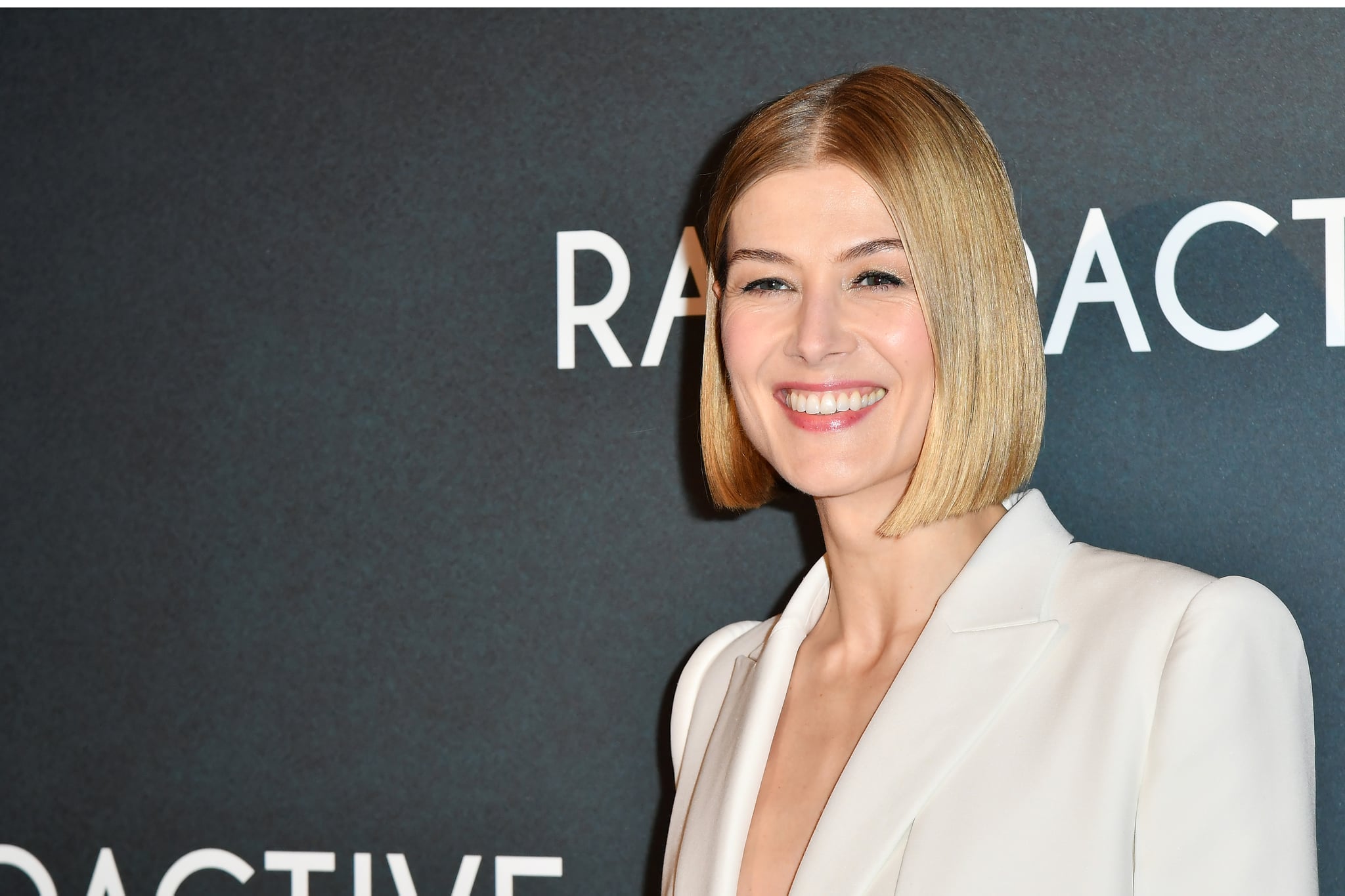 While Rosamund Pike may be best known as a Bond girl (Die Another Day) and a vengeful spouse (Gone Girl), but offscreen, she has a quiet life with two kids and her long-term partner. The actress, 42, shares two sons with Robie Uniacke, 59, a businessman and researcher. The two have been together since 2009. Pike told Glamour in 2014 that being a mom has given her a fresh outlook on her acting career. "With children you spend so much time re-experiencing the world as a child experiences it, and that has a nourishing effect on your imagination — in my job, imagination is key," Pike said.
Although Pike doesn't often speak of her personal life or her family, here's what we know.
Solo Uniacke
Pike's first son, Solo, was born in 2012. In a 2012 interview with Vogue, the star mentioned him as she explained why she has yet to marry Uniacke. "You try to do the right thing and the conventional thing, and it doesn't work, and then you're free again," she said, in reference to her past engagement to director Joe Wright. "It is interesting to break all the rules. I'm not married, I have a baby, and it feels infinitely more right."
Atom Uniacke
Pike gave birth to her second son, Atom, in late 2014. She gave birth at home, US Weekly reported. "The good news is they are a team. The bad news is they're quite a naughty team," she joked about her sons in 2018 on Live with Kelly and Ryan. She also told Live the family resides in London, but that they travel a lot, so the boys have grown up all over the world.