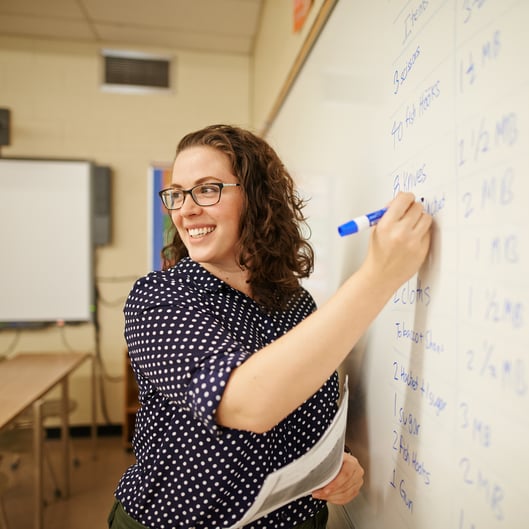 Make them cookies.
Nothing quite says "you're the best!" like a bunch of homemade baked goods. Put the kids to work by having them measure out all your dry ingredients!
DIY some soaps.
After a long day of virtual teaching, a sweet-smelling bar of handmade soap will be just what the doctor ordered. This three-step guide to DIYing your own version is a great place to start.
Give them a plant.
Whether you're known for your green thumb or not, giving the teachers in your life a sweet plant or easy-to-maintain succulent is a warm gesture.
Have your kids write them a note.
Just because your little ones can't thank their favorite teachers in person doesn't mean they should skip a note or card! Have your kids write out what they love about the educators in their lives, add a drawing, and scan it to their teachers to brighten their day.
Give them a gift card.
An Amazon gift card can go a long way in terms of books and leisure activities! Go with a classic Starbucks or Dunkin' card, or grab one from a local restaurant that they can use once we reopen.
Send them a sidewalk chalk message.
Have kiddos create a colorful "Thank you!" message using sidewalk chalk, and snap a pic.
Surprise them with a handmade bracelet.
Teachers will appreciate the thought that went into a personalized bracelet or necklace made by your children.
Send them a care package.
Now more than ever, a relaxing candle and bottle of wine will go a long way. Feel free to keep the contents simple; it's the thought that counts!
Make them a sign for the front yard.
Have the kids decorate a heartwarming yard sign that teachers can proudly display.