What Is It Like to Be a Teen Mom?
After Becoming a Teen Mom, a Woman's "F*ck What Other People Think" Motto May Have Gotten Her Through Parenthood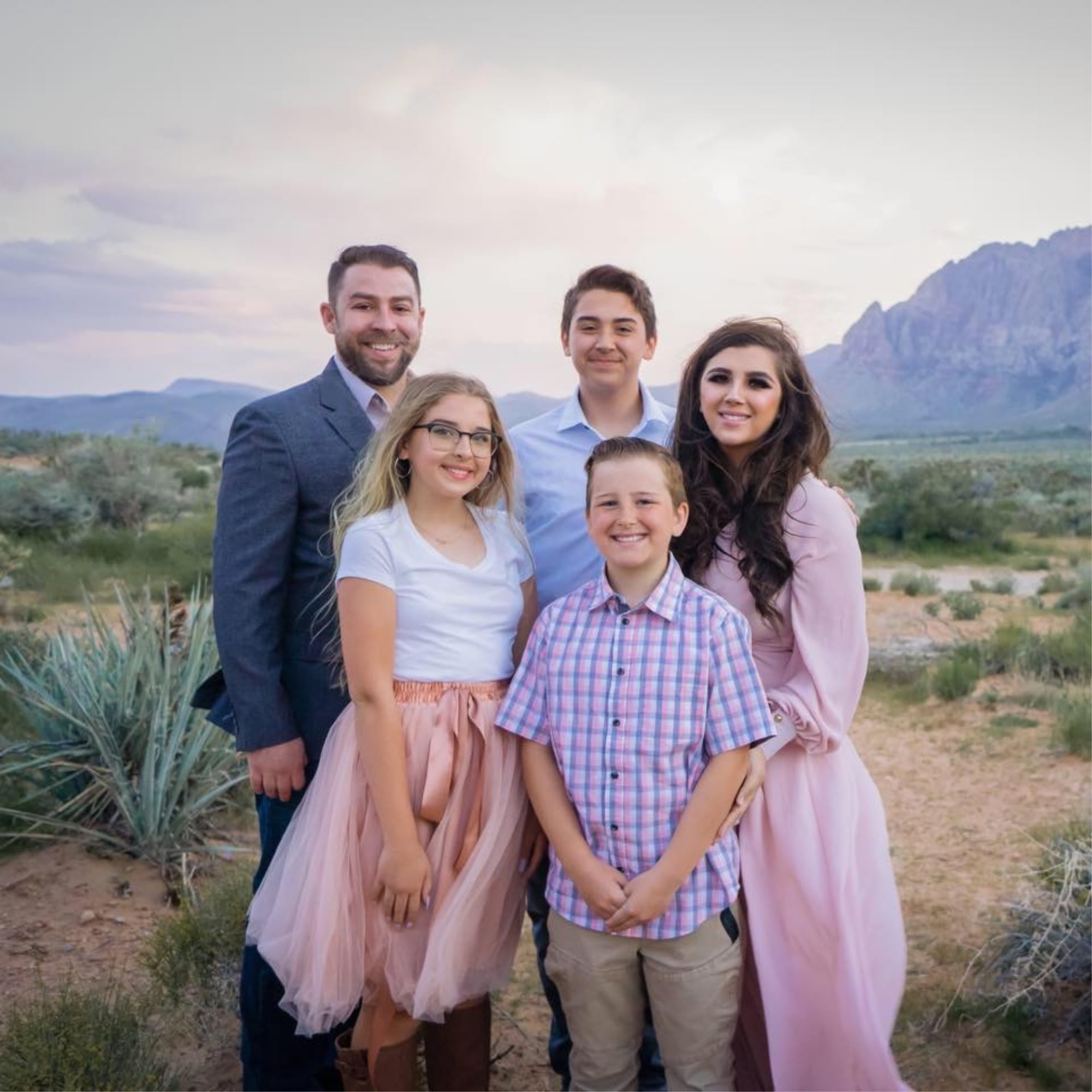 When Sara Buckley realized that she was pregnant at 17 years old, she knew that life was about to change. As a junior in high school, her mind reeled: how was she going to graduate? Does she get married now? From the start, Sara knew she wanted to keep the baby. Her boyfriend, Sterling, was three years older than her, already had a job, and was excited to embark on this new journey into parenthood with her.
Sharing her pregnancy news with her peers, however, was a completely different story. "I found out I was expecting in January and didn't tell anyone at school because I wanted to finish off the year without having to tell other people," Sara told POPSUGAR. Although her parents never pressured her into making things official with Sterling, the pair got married two weeks before she delivered, and Sara began to navigate the world as a teen mom.
She took off the following year of school to be home with her son, who was born in November. When she resumed classes in January, she obviously had a lot more on her plate than just classes. "I was dealing with postpartum depression — which I didn't realize I had at the time — and became a stay-at-home mom," she explained. "Going back to school was really difficult. I think it's just an organic thing that you lose a lot of friendships when you have that sort of life change."
Rather than trying to juggle motherhood with attending class, she chose to finish her degree — she had just three classes remaining — independently. "I was like, 'You know what, I can't wake up at 4 a.m. with a newborn, pack him up, and drive him across town to drop him off at grandma's, and then go to school,'" Sara said. Coupled with getting her homework done and making dinner, it was just easier for Sara to finish on her own time.
"I think it's just an organic thing that you lose a lot of friendships when you have that sort of life change."
Amid raising her son and trying to finish school, Sara didn't realize she became pregnant again in February. Unfortunately, she found out she was expecting only when she had a miscarriage. While attending her father's birthday party, she went to the bathroom and saw what she thought was an extremely heavy period. In tremendous pain, she finally made sense of what had actually happened.
"Having a miscarriage so young f*cked me up for years," she said. "I couldn't even talk about the miscarriage for three or four years. I was three months along, and I thought I was just having a tough period. I remember going to the bathroom and I was just like, 'Oh my gosh.' I didn't even know what it was. I didn't even understand."
"After I did some research online, I absolutely broke down," she said. "I didn't even know how to cope or deal with what that meant. Like what did I do? Was I lifting the car seat too much? Did I do this? Maybe if I hadn't been doing this one thing, it wouldn't have happened."
A few months later, she got pregnant again. Sara eventually went on to have two more children. Officially a mother to three kids under the age of 3, she felt out of place among the older mothers and wasn't on the same wavelength as some of her friends, who were in college.
"I had to come to terms with the fact all of my friends were off at college. Teen moms and very young moms are ostracized by older moms," she confessed. "Don't get me wrong, I get it as an older mom now. But at the same time there wasn't a teen moms support group, so it's not like I had a bunch of playdates to go to. It was really just me and the kids."
"I'm going to be drunk on a cruise ship when I'm 40, and all my kids are in college."
While her husband worked, she did everything with her little ones. Sure, sometimes she felt pangs of loneliness, but overall, she was happy with her life. "I didn't feel sorry for myself," she said. "I love being a mom. I was very proud to be a mom and didn't really let other people dictate how I should feel about my situation. I still get weird looks when I'm out with my three kids."
Reflecting on her life as a young mom, Sara knows there are some perks to starting your family early in life.
"I'm going to be drunk on a cruise ship when I'm 40, and all my kids are in college," she joked. "My husband and I really look forward to the time we have ahead. It's nice that now our kids are 11, 13, and almost 15. We get a lot more time together, it's just an entirely different family dynamic. We are still going to be making up for lost time because we've never had alone time as a married couple. We'll be making up for that in our early 40s."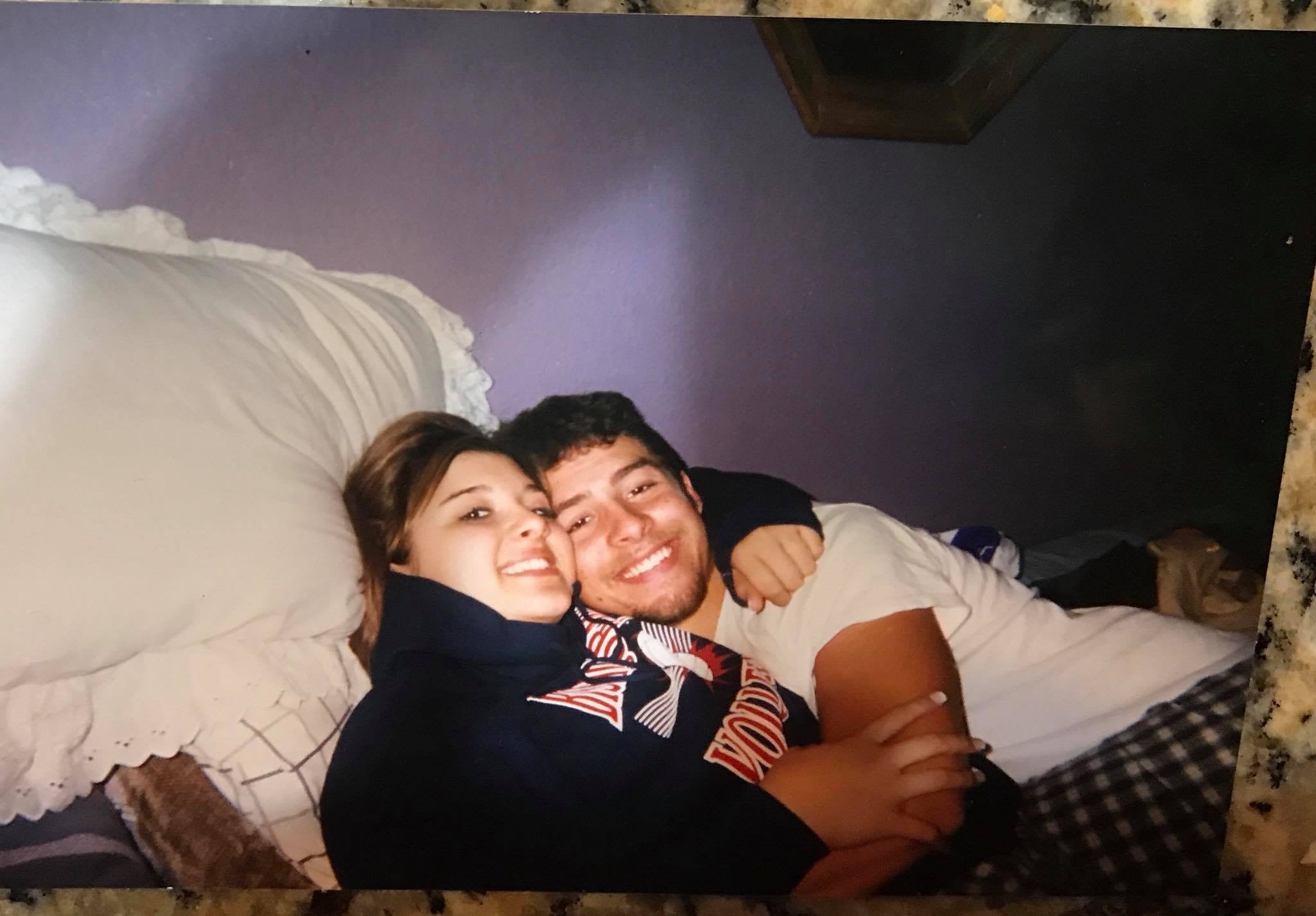 Now that Sara's kids are older, she's been channeling her spare time into a podcast, Not the Worst Marriage, which she produces with her husband.
"As teen parents and high-school sweethearts, statistically those couples just have the odds against them," she said. "F*ck what other people think. F*ck what other people would've done or think that you should do. This is your life, no one else is going to raise that kid. No one else is going to be making dinner or doing laundry or breastfeeding. This is your life and you can choose whatever you want. I'm very happy with my life. We worked really, really hard in our early years, not just on our marriage, but as parents as well."
Image Source: Sara Buckley