There's a Beautiful New Adaptation of The Secret Garden; Here's What Parents Should Know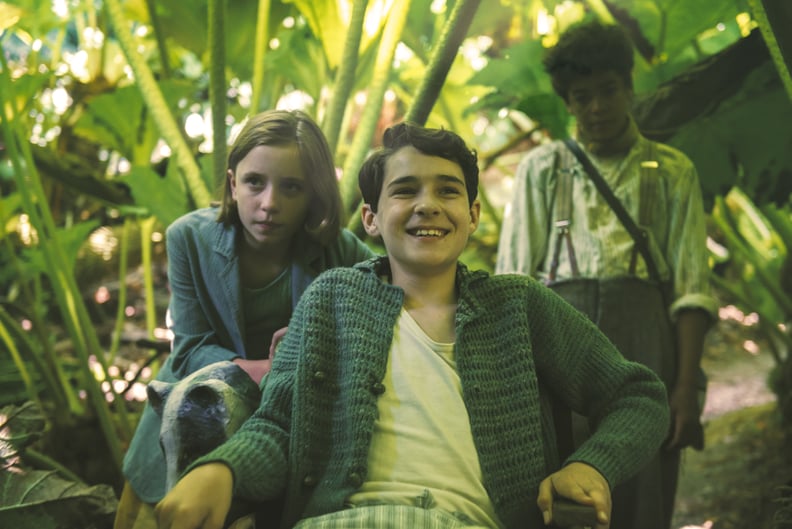 STX Entertainment
Remember curling up and reading Frances Hodgson Burnett's classic children's book The Secret Garden as a kid? We most certainly do! And that's why we're incredibly excited that it's been adapted to the big screen once again. Available to stream using On Demand beginning Aug. 7, the film follows Mary (played by Dixie Egerickx) — a spoiled, orphaned girl who goes to live with her uncle, Lord Archibald Craven (Colin Firth) — in England after her parents pass away.
While the timeline is a bit different than what Hodgson Burnett originally wrote — the book was written in 1911, and this adaptation is set in 1947 — it's an incredibly nostalgic experience for any reader. Beautifully shot, the film is chock-full of magic and important life lessons that viewers can take to heart at any age.
Thinking about watching The Secret Garden with your children? Scroll ahead to see what to expect before you queue it up for movie night.
Warning: light spoilers for The Secret Garden ahead!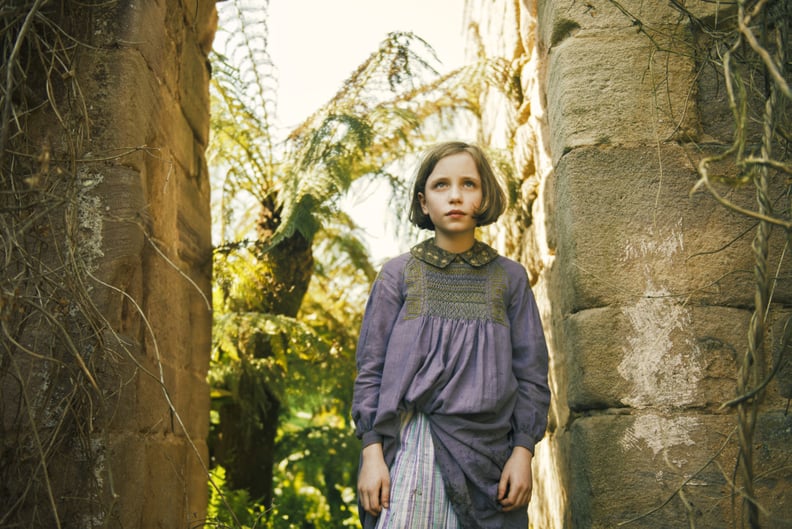 1. The Secret Garden is steeped in a part of history that's worth a bigger conversation with your kids.
Set in 1947 on the Eve of Partition between India and Pakistan, the movie's opening notes that thousands of families were fleeing disease and conflict at this time. Viewers quickly learn that Mary's parents have both passed away due to the cholera outbreak while living in India, rendering her an orphan.
Although Mary moves to England to live with her uncle early on, your children may have questions about what cholera is, or why the beginning scenes are so frantic. While there's no violence shown, the imagery could open up a larger conversation about what colonization is and the effect it had on people at the time.
2. Mary comes off as entitled at first, but her character improves over time.
Throughout the movie, we learn that Mary was neglected by her mother, who was suffering from depression before she passed away. Given her upbringing, Mary is often rude to the manor's staff and quick to lose her temper.
Although her first impression certainly comes off shaky at first, she eventually rebuilds her relationships by being kind. Her character development is best illustrated when interacting with Lord Craven's son Colin (Edan Hayhurst) and
Dickon (Amir Wilson), a boy who works on the property. She's certainly untrusting of them in the beginning, but their friendship eventually blossoms.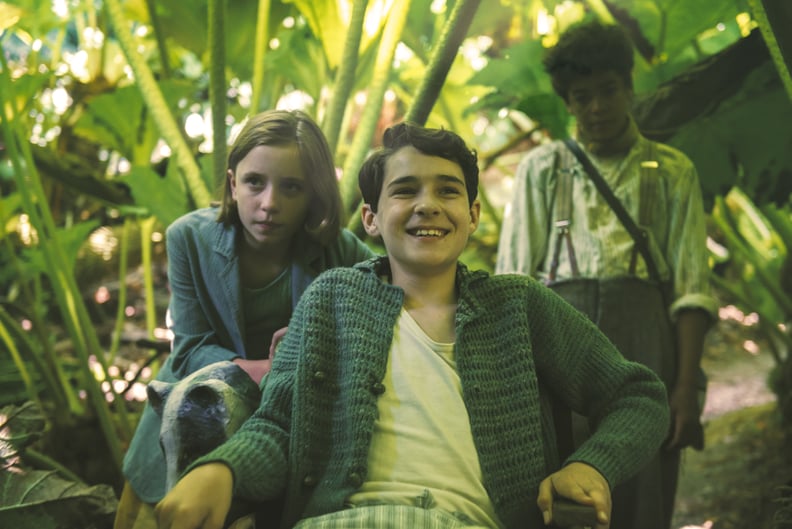 3. Kids will see people who have invisible illnesses.
Considered sickly all his life, Colin is portrayed as incredibly demanding at first. Mary first learns about Colin's existence after she hears him crying at night, and is keen on getting to know her cousin. During a later conversation, Mary questions why Colin never leaves his bed and whether or not he's really ill. Although there's a wheelchair close by, Colin explains that sometimes he "needs to be restrained or medicated" and that he's dying. While you can't tell Colin is necessarily sick by looking at him, it's a good reminder to kids that some illnesses don't manifest themselves outwardly.
4. There are scenes where a house burns down.
The scenes aren't necessarily violent or over-the-top scary, but the manor burns down toward the end of the movie. If you have a child who is uncomfortable by the sight of fire, feel free to fast forward through this part without losing much of the plot!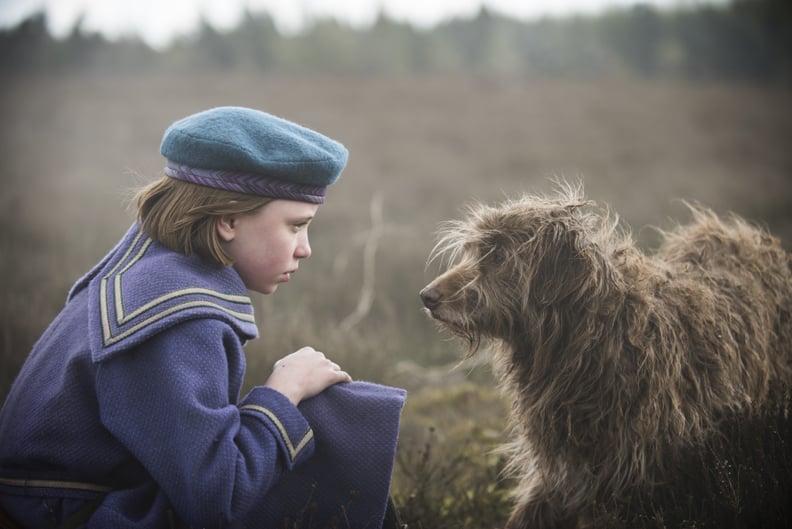 5. There's a positively delightful dog in this adaptation.
Far and away one of the sweetest arcs in the film involves a stray dog whom Mary names Jemima. Prone to feeding him meat from her sandwiches, Mary finds a fast friend in the pup after she frees her from a bear trap on the moor. Later on, Mary learns that Jemima is actually a boy. By that point, she and her friends have developed such close relationship with the dog, they put their heads together to come up with a more fitting name, Hector.
6. The Secret Garden shows how powerful friendship can be.
The biggest takeaway from The Secret Garden is the power of friendship. As Mary becomes nicer, she attracts more friends, who eventually experience the magic of the secret garden together. Additionally, the movie showcases how much fun therE is to have in nature as long as you have a few buddies by your side!