Why I Don't Hate Elf on the Shelf
Elf on the Shelf May Be a Pain, but I Love That Little Guy Anyways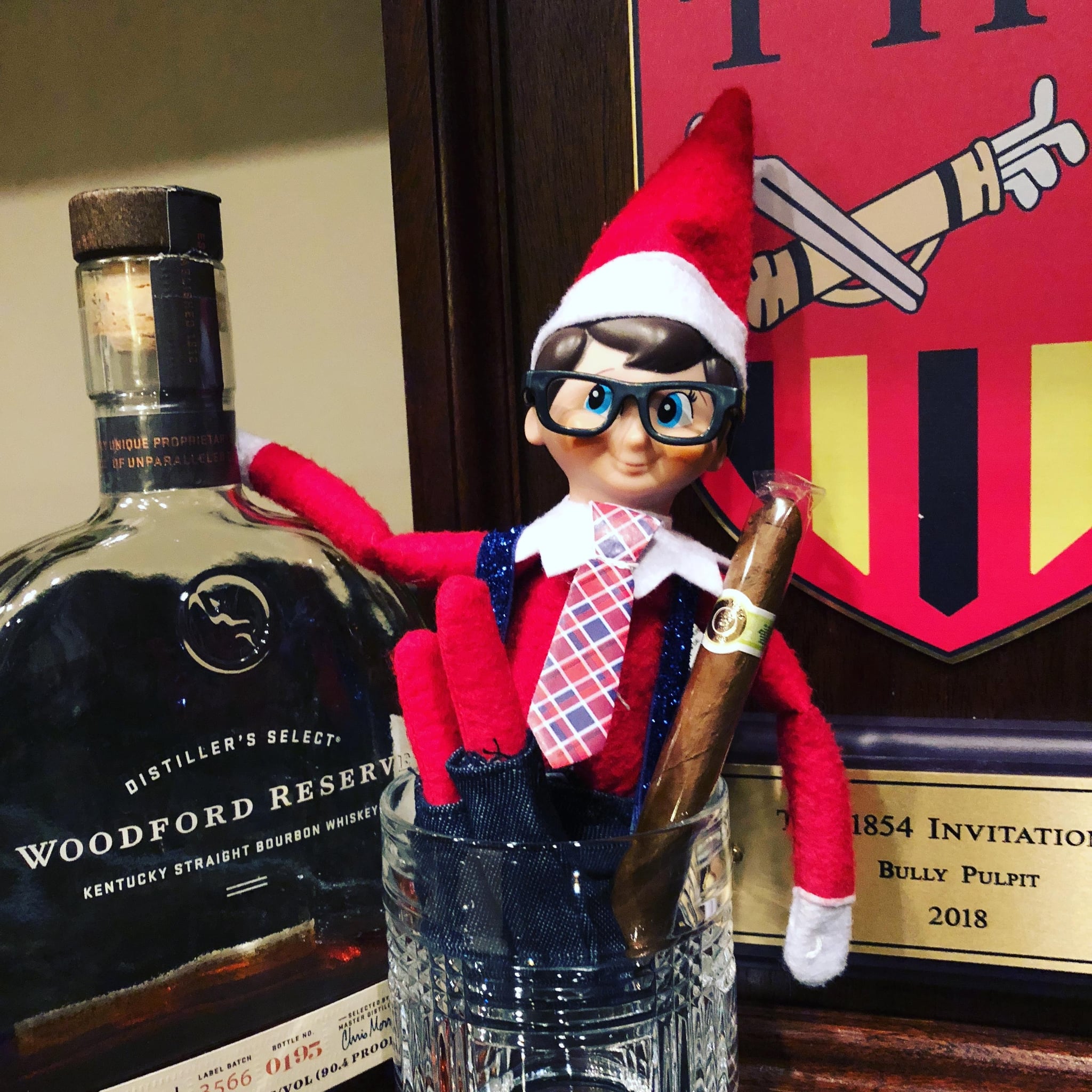 For many children, the Elf on the Shelf has become an annual visitor during the holidays. But for some parents, this frisky and elusive elf brings on negative feelings and anxiety over the month of post-bedtime work. But for me, there are more advantages than not to having the elf around this holiday season.
Our family has been visited by our elf, the very charming Carl, for the past five years. The number one reason that we have embraced this tradition is because my boys love to hunt for Carl and discover the mischief he got himself into overnight. The truth is that finding a month's worth of unique adventures for the elf can be tough. For example, this year, less than a week into our journey, Carl got stuck in a glass cabinet for two days. Why? Well, honestly, my husband and I are so braindead by 8 p.m. that we forgot to move him, not once but twice. So we determined as a family that Carl must be stuck and thus we had to give him a hand and open the cabinet door. Creative excuses aside, this activity is well-loved by our boys, so we do our very best to uphold our end of the deal.
Although I do agree with many other parents that adding more tasks to the holiday season can be overwhelming. I admit that I have definitely woken up at 3 a.m. in a flurry of anxiety because I realized we forgot to move the darn elf. But my children, for some reason, absolutely love the little guy. And I remember that there are only four or five years that this type of activity is believable. Sooner or later, they'll realize that a little stuffed elf that spends the winter in a prepackaged box in the basement does not really hop around at night and telepathically report to Santa during the day, all while he is statuesque on top of our grandfather clock. And then I get sad and jump out of my bed to wander the dark house searching for a new hiding spot.
I have learned that a great way to make this activity more interesting is to compete with my husband on creativity. Most especially after a few cocktails, Carl can really get into some good fun. Sometimes Carl and Batgirl have a rendezvous in the hot tub (aka bathroom sink) or Spider-Man hangs Carl from the ceiling fan with his web. Or my best one to date, when Carl dressed up as Daddy in glasses and a tie and sat himself in a rocks glass with bourbon and a cigar (see above). And that is what this Elf on the Shelf is all about — fun!
For the next few weeks leading up to Christmas, the first thing my children will do in the morning is search the house for Carl. It's the best thing in the world to experience their reactions. With COVID-19 still making some of our other Christmas traditions impossible, this is a wonderful activity that takes place at home. And as our ideas evolve and get crazier, the more the kids enjoy it! Carl the Elf may be a pain, but I know he'll live on as a little piece of holiday tradition that my kids will look back on fondly. And hopefully laugh at the funny things we did as parents to give our kids happy holiday memories.
Image Source: Anne Fitzgerald