Zoe Saldana and Ashley Graham Talk Parenthood At 2023 Oscars
Zoe Saldaña and Ashley Graham Bond Over the Chaos of Parenting in Pre-Oscars Interview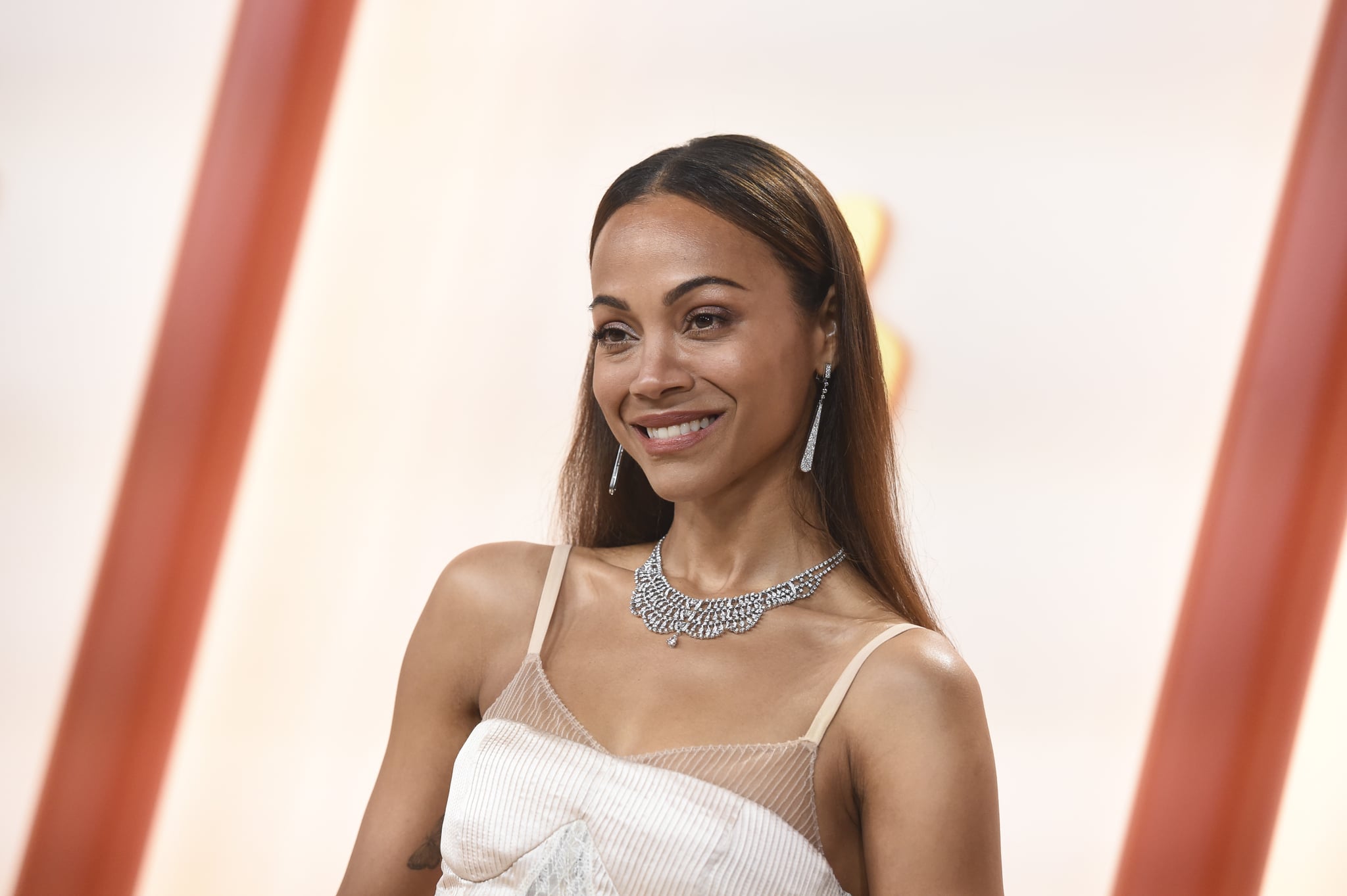 Image Source: Gilbert Flores/Variety via Getty Images
Motherhood can be as hard as it is rewarding, so it's often a huge relief to know that you're not the only one struggling through it. And this Oscars, during a preshow interview, Ashley Graham and Zoe Saldaña took the time to bond over the challenge — and joy — that comes with being a parent.
During their conversation, Graham pointed out the similarities between her and Saldaña's families: both have three children, two of which are twins. The celebs said that their kids bring them equal parts joy and mayhem, agreeing that their homes are both "absolute chaos" and "so much fun."
But while Saldaña said she loves being a mom, she admitted there's one thing she wasn't prepared for: "the lack of sleep." Relatable.
Saldaña also told Graham that as a parent, "you worry all the time." Parents face the incredible challenge of keeping their children alive, while also wanting to "guide their curiosity," she said. And it can be tough to strike the balance of protecting them, while letting them learn for themselves. "They came through you, but they don't belong to you," Saldaña shared.
Previously, the "Avatar" star spoke about her decision to keep her kids out of the spotlight, telling People in February 2023, "When cameras are in their faces, it would probably be traumatizing for a child who has yet to understand what's going on."
Saldaña picked the right person to open up to. Graham, too, has been candid about parenthood, speaking out about everything from the reality of pregnancy, postpartum body image, and her views on parenthood. And as any parent knows, having a circle of parent friends who you can vent to, who'll celebrate your wins, and who'll help support you through the hard times — like the sleep-deprived newborn days — is invaluable.