Alexa Chung's Best Style
2015's Biggest Style Star Just Might Surprise You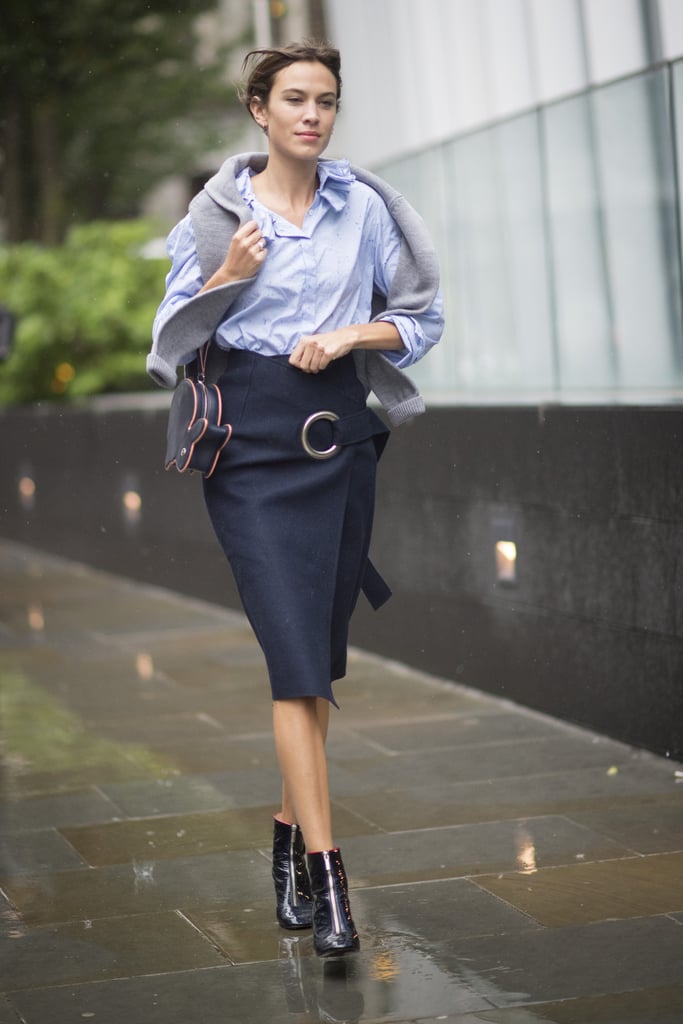 0
2015's Biggest Style Star Just Might Surprise You
Sure, she tends to keep a low profile, but Alexa Chung still stands out from the crowd. While we've spent all year discussing Gigi Hadid's casual-cool style and Olivia Palermo's styling skills, we can't forget that Alexa sits atop our best dressed list too.
The style star manages to masterfully contrast feminine looks with masculine touches. She can bridge classic style with a downtown-cool attitude that feels utterly effortless. And like Olivia Palermo, Alexa manages to pull off outfits you didn't even realize were possible.
From her collaboration with AG Jeans to her eye-catching red carpet appearances to her perennial spot in the front show of every major fashion show, Alexa has proven that she's a fashion girl through and through. Read on for the lessons we've learned from the style star in 2015, ideas you can easily give a spin in the New Year too.