Celebrity Mother-Daughter Style Quiz
Which Celebrity Mother-Daughter Duo Fits Your Style?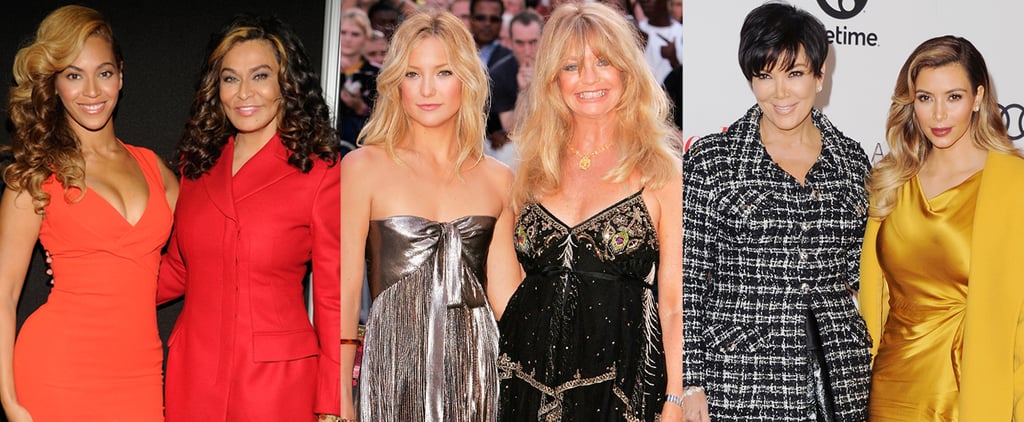 Mother's Day is truly one of the greatest days of the year, celebrating women — not just moms, but grandmothers, aunts, and so on — who bravely take on the world's toughest and most selfless job. These women champion your ambitions, love unconditionally, and are more than willing to share their sartorial guidance.



Though I wouldn't change my exemplary mother for anyone, I have, on occasion, wondered what it would be like to grow up in the limelight. Imagine playing dress-up in Kris Jenner's closet, brunching with Tina Knowles and Beyoncé, hitting the slopes with Goldie Hawn and Kate Hudson — oh the possibilities.



While each celebrity mother-daughter duo possesses their own je ne sais quoi, only one fashionable pair fits your style mold perfectly. Take our quiz to find out which fashion family you belong in.
Pick a shoe:
Choose a vacation destination:
Which TV character is your onscreen persona?
What's your ideal Saturday night plan?
Dancing at your favorite club
Attending a cooking class
Choose a designer:
What's your signature drink?
Reach out and touch your favorite: