Everlane Petra Leather Market Tote in Gray Review
You and Angelina Jolie Can Be Bag Twins!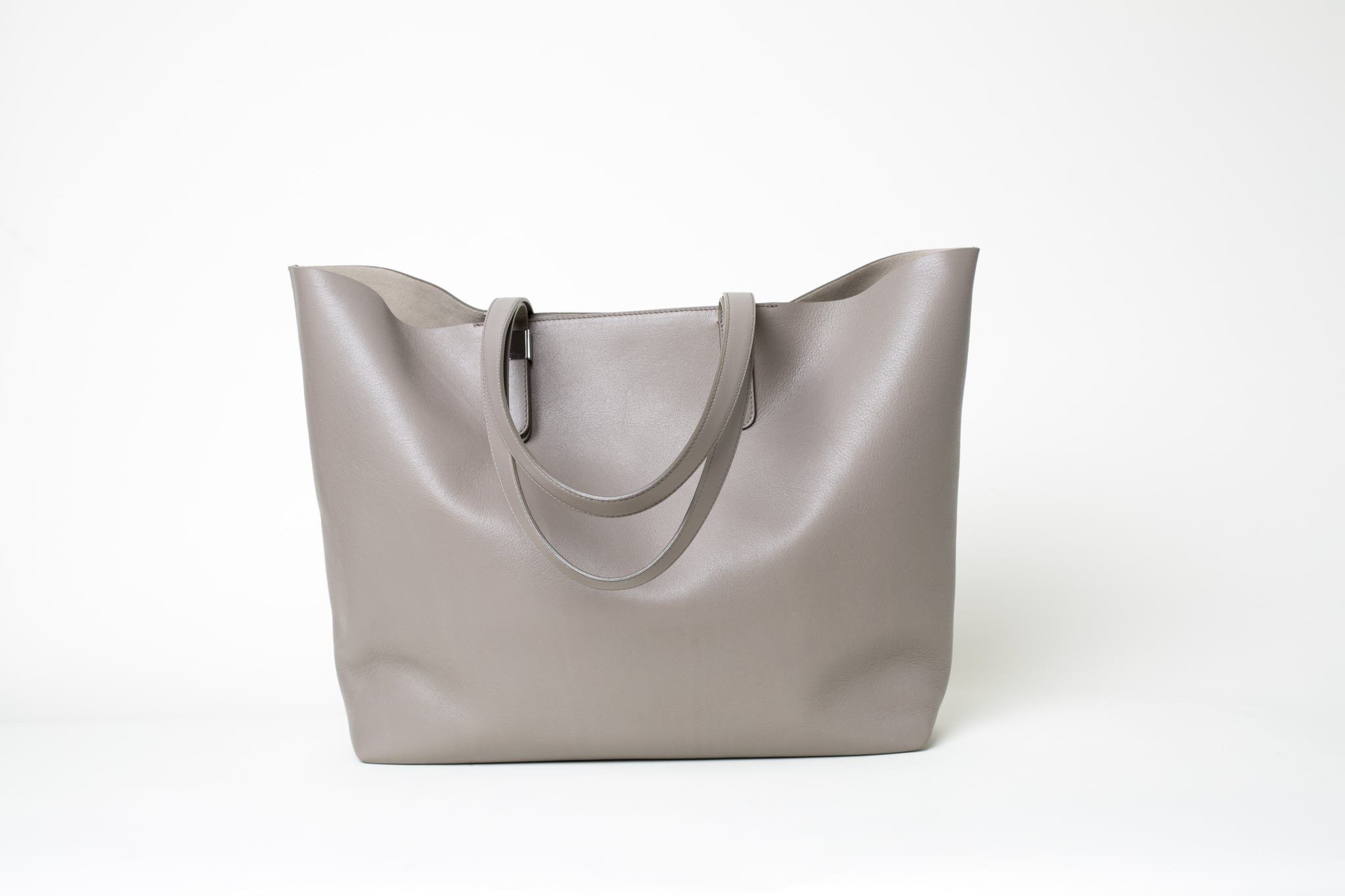 The piece: Everlane The Petra Market
The price: $365
Why we want it: After Angelina Jolie nabbed Everlane's leather Petra tote in place of her Saint Laurent, we knew something was up. The practical bag was just released in additional colors (cognac, gray, and navy), and the limited-edition status means they won't be around forever (in fact, the navy's already sold out!). If you don't already own an oversize leather bag, we guarantee you'll be surprised by just how much you end up carrying it. The size means nearly everything fits, and the sleek, sophisticated style allows it to move from the office to gym locker room with ease. So . . . have we convinced you yet?