A Guide to Wearing Knee-High Boots
Master the Art of Winter's Trickiest Boot Trend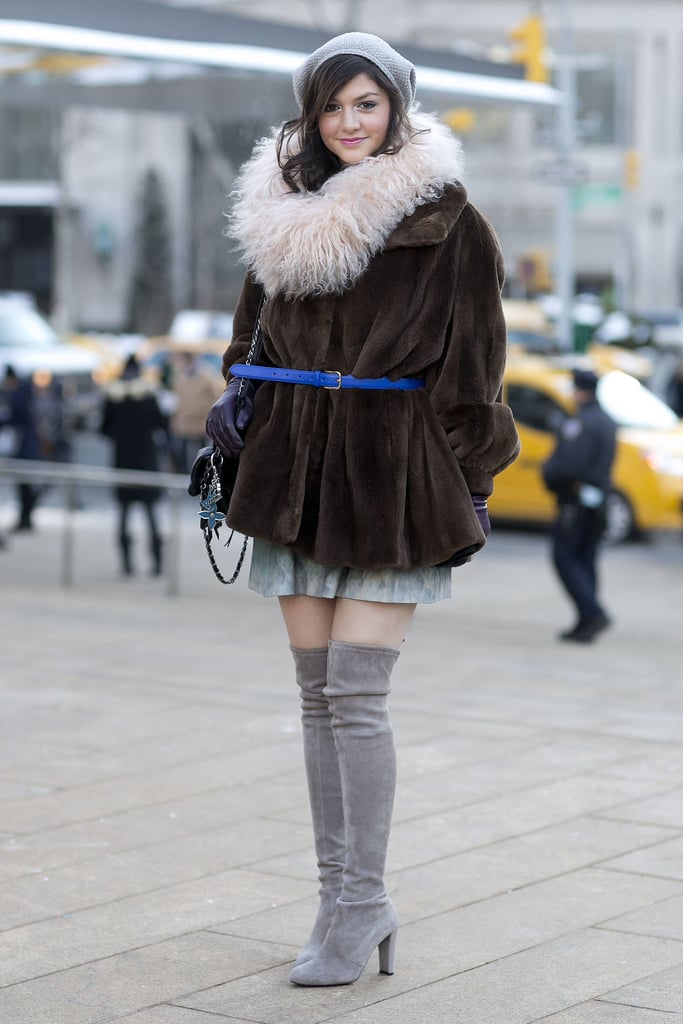 Every week, we bring you the best shoppable fashion and lifestyle stories from our partner Lifestyle Mirror. Today, we're sharing Taylor Davies's post about how to wear knee-high boots.
While they once seemed a bit over the top to us (literally and figuratively), it's been so cold lately that thigh-high boots that are almost pants seem like a better and better idea every day. Plus, seeing ultrastylish celebrities like Miranda Kerr pull them off with aplomb (in an outfit we could totally copy) doesn't hurt.
Even if boots that nearly reach the pockets of your jeans aren't for you, tall boots are a must for surviving this Winter in style. A step down from thigh-high boots are over-the-knee styles, expertly worn by Jessica Alba and Emma stone. We love how they look in contrast to an ultrafeminine outfit with black tights or streamlined with tight jeans and a biker jacket.
The most timeless tall boots go just to the knee. There's almost no wrong way to wear knee-high boots; they're perfect with skinny jeans and an oversize sweater and even a little sexy with tights and a flippy little miniskirt. (At the moment, we're obsessed with equestrian-style riding boots.)
Shop great over-the-knee boots here, and get more great Winter styling tips below:
Winter Styling Tricks to Steal From Fashion Week's Front Row
How to Update Your Black Jeans
20 Seriously Sexy Lingerie Options For Valentine's Day