Gwyneth Paltrow's Golden Globes Dress 2014
Just When You Thought You Saw Every Golden Globes Dress . . .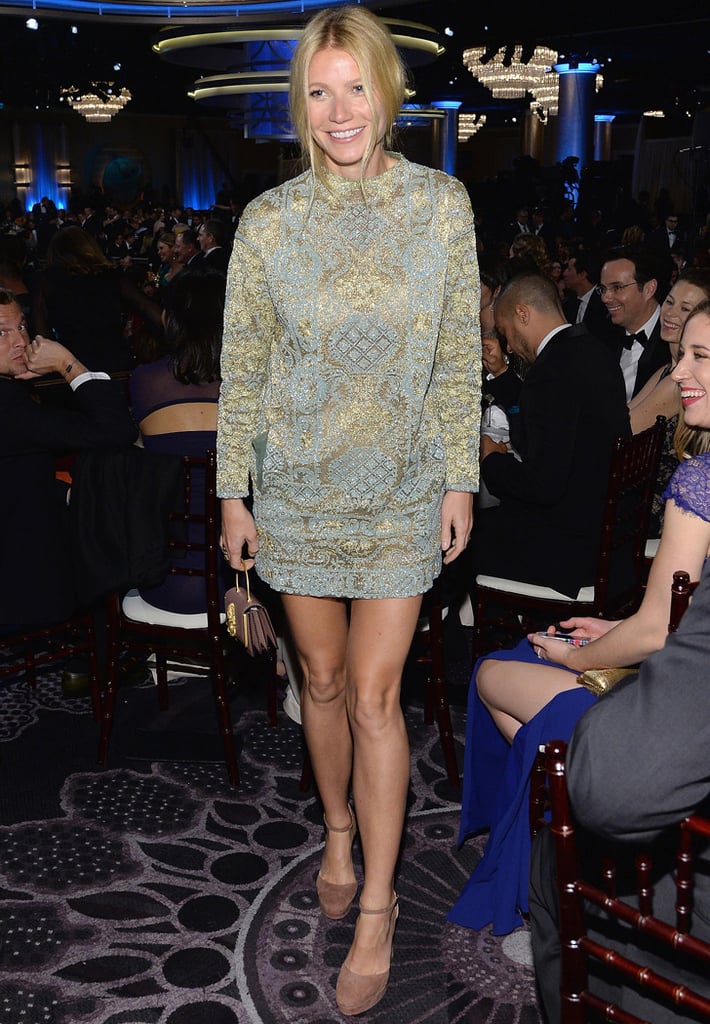 If a star attends an award show and doesn't walk the red carpet, does it even happen? In the case of Gwyneth Paltrow, who stealthily snuck into the Golden Globes in an embroidered Valentino mini, the answer is yes!
Although it's hard to miss anyone with gams this grand, we were certainly caught by surprise when photos of the leggy lady appeared today. It's a move that we'd say once and for all proves: Gwyneth doesn't need a spotlight to shine. Do you agree?