How Does Queen Elizabeth Pick Her Outfits?
The Way Queen Elizabeth Chooses Her Outfits Every Day Is Absolutely Fascinating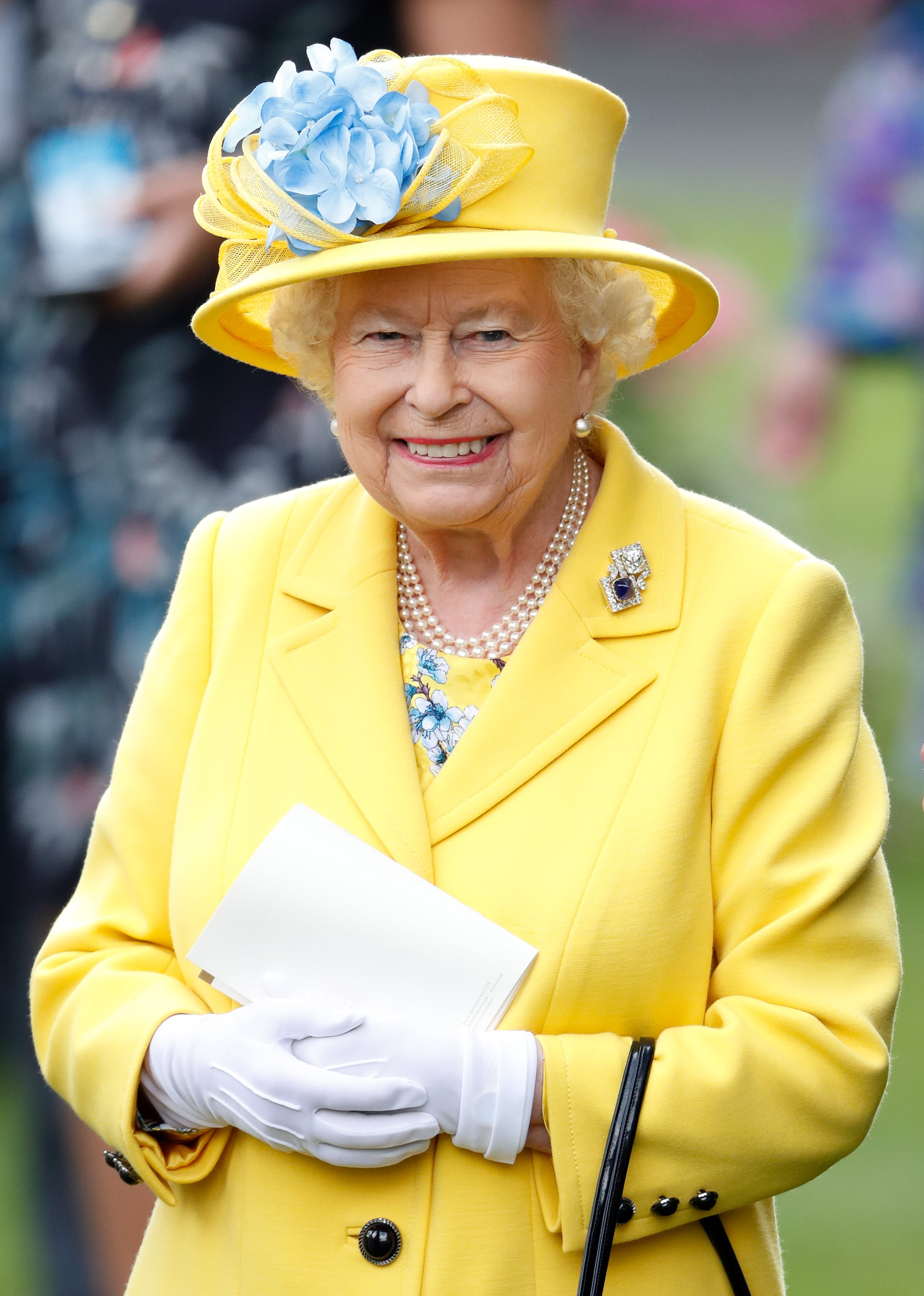 For me, picking an outfit each morning typically involves checking the weather forecast on my phone, tearing apart my entire closet, and trying on several different options until I finally just settle on something to avoid being late for work. Queen Elizabeth, on the other hand, has quite a different routine for getting dressed, as you can imagine.
Former royal butler Paul Burrell spilled the tea on exactly how the British monarch chooses her ensembles — which she refers to as "costumes" — every day, and it's quite fascinating. "The Queen has to have her outfits brought down to her; all her clothes are kept on the top floor," Paul told Yahoo UK. That's right, folks. An entire floor of her majesty's residence is solely dedicated to storing her clothes. It's cool — my shoebox-size closet and I are totally not jealous or anything.
Paul added, "Her dresser will bring down two outfits in the morning, which are sketched with pieces of material clipped to them so that the Queen can remember whether it's silk or cotton or wool." Once she selects an option, it's brought downstairs for her, meaning she never actually sees her wardrobe in its entirety. Considering Elizabeth's penchant for brightly colored outfits, we can assume said wardrobe is a technicolor daydream — and also full of handbags from her go-to designer, Launer.