How to Make Swimwear Last Longer
The 7 Deadly Sins of Swimsuit Care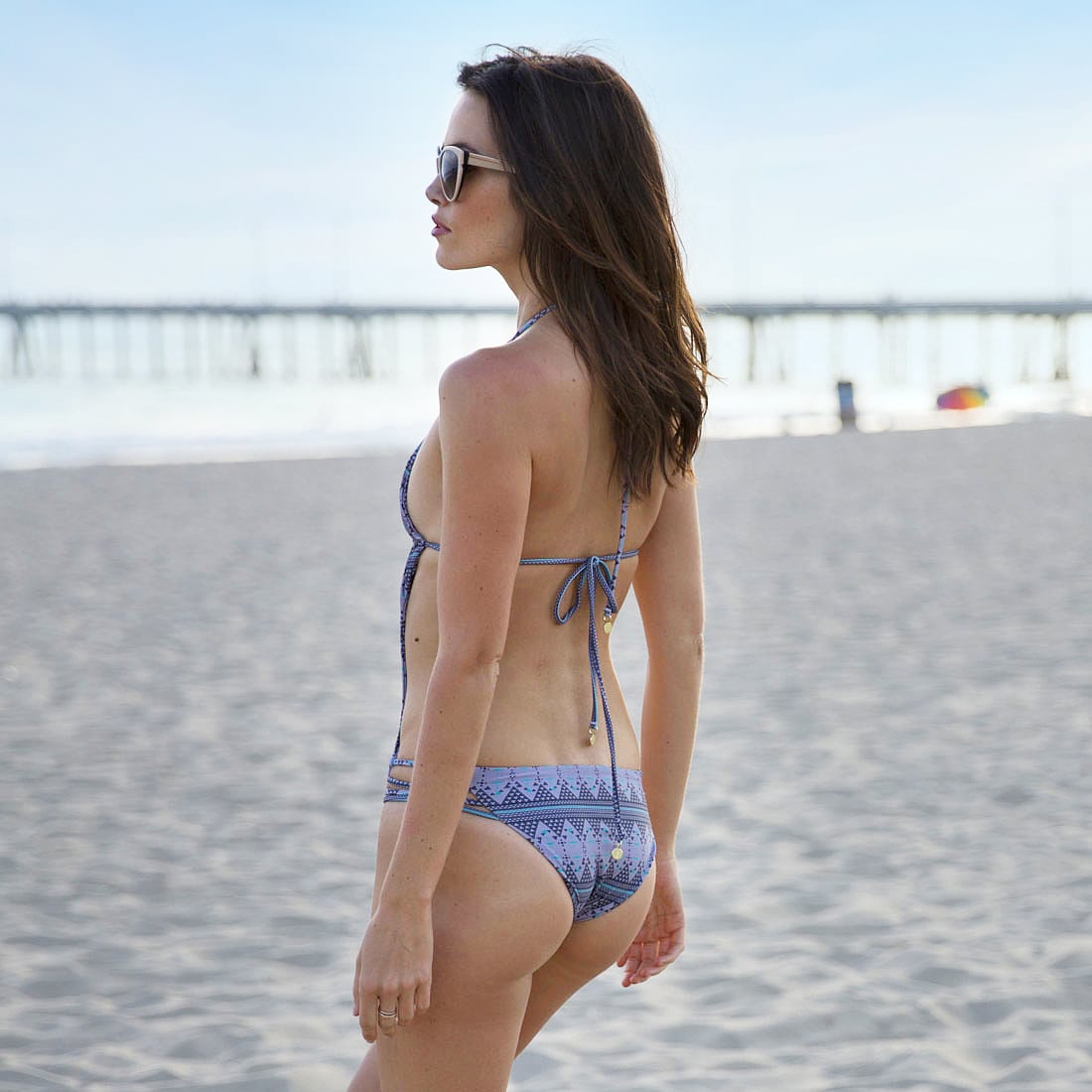 Swimwear . . . we have a love/hate relationship with it. Shopping for the perfect style can be a nightmare, but once you've found "the one" you never want to let it go. Which is why we've set out to preserve your beloved bathing suit for as long as humanly possible.
And nobody appreciates this more than swimwear designer Melissa Odabash, who has suited stars like Kim Kardashian, Jessica Biel, and Gwyneth Paltrow for the beach. Below, her commandments that thou shalt not violate this Summer:
1. Thou shalt not stretch: Don't pull at your suit or wring it when drying, because once the damage is done, it's done, according to Odabash. "Once the elastic particles are broken, the bikini will never regain its shape."
2. Thou shalt not pick the wrong fabric: It's not just what you do once you own your swimwear that counts. From the very first stage, you should be aware of how your suits will age. Odabash advises, "A bikini high in Elastane and Lycra will retain its shape longer."
3. Thou shalt not wait to rinse: Even when you're on vacation, it's worth taking the time. "Nobody wants to be doing their chores on holiday, so whether it be after the pool or the beach, I soak my swimsuit in warm water and leave to dry overnight."
4. Thou shalt not use harsh detergent: "Use a delicate laundry detergent — I love the Ecover non-bio liquid detergent."
5. Thou shalt not machine wash: "Always," and Odabash means always, hand wash your swimsuits. Same goes for not putting them in the dryer.
6. Thou shalt not dry your suits in direct sunlight: When asked "What is the worst thing women do to their swimsuits?" this was Odabash's answer — it's that serious! She added, "This will inevitably cause all colors to fade."
7. Thou shall know when to call it quits: Pardon the pun, but there comes the time when we must throw in the towel. On the bright side, "There's nothing like a new bikini," reasons Odabash. When your suit's time has come, it's "just another excuse to buy a new one!"
So now that you know what to do, want to see these tips in action? Take it away, Allison:
Image Source: POPSUGAR Photography / THEM TOO