I Bought Vintage Men's Levi's
I Never Wore Jeans Until I Found This 1 Unexpectedly Perfect Pair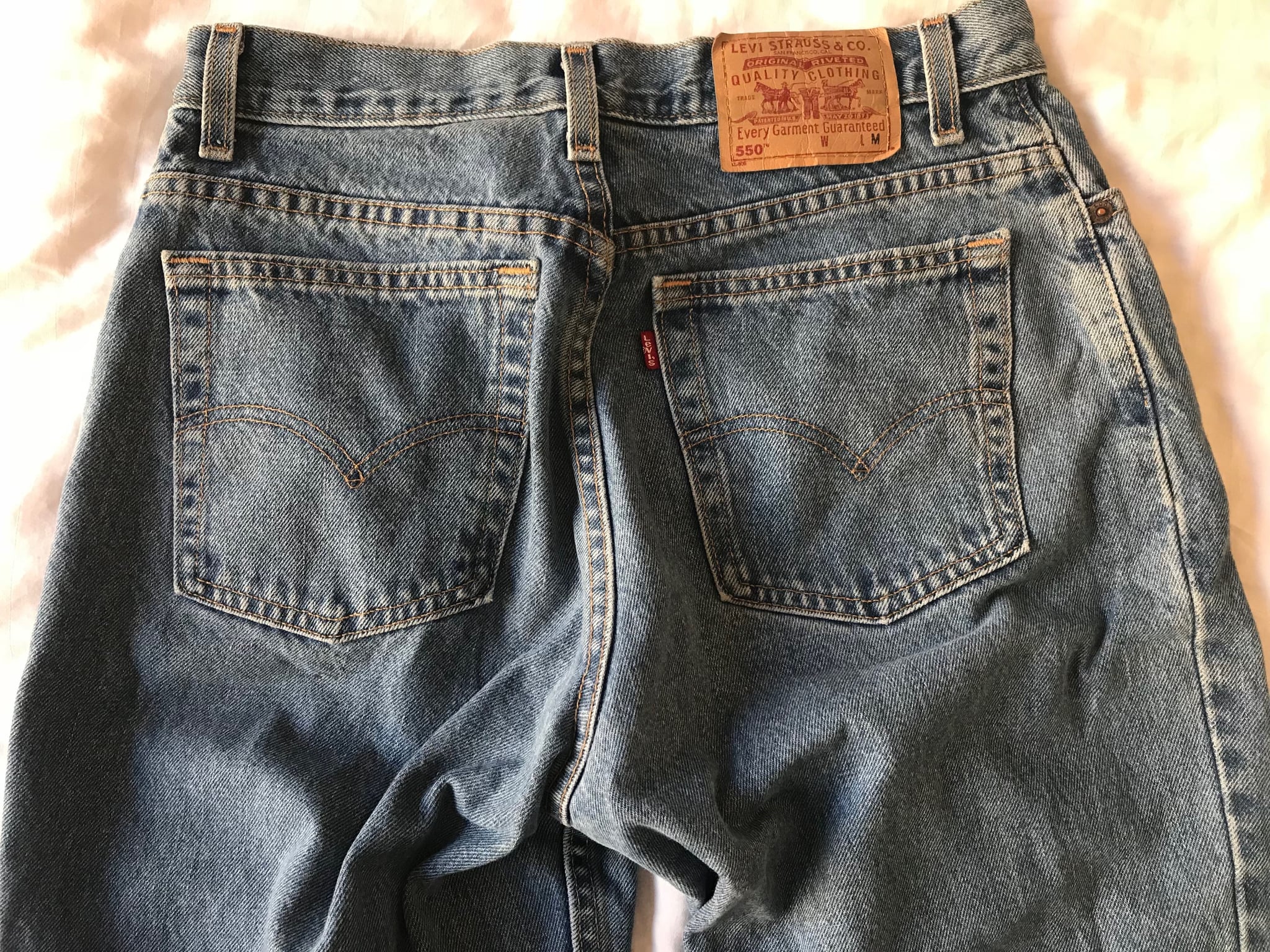 My friend and I were walking through London's Brick Lane, browsing through its infamous vintage shops and looking for nothing in particular, when she pointed out a shelf of Levi's she spotted through a store window and asked to go in. She pulled pair after pair off the shelves, telling me that she was looking for a pair of men's 550s with cuffed ankles.
Up to this point, I'd had no interest in a pair of vintage, oversize jeans; I barely wore denim at the time. But when my friend discovered that they weren't her size, I agreed to try them on.
It was love at first sight. The jeans were unlike anything I'd ever worn before, fitting loosely just over my hips, widening out over the legs, and tapering down to the cuffed ankle. They were £25 (roughly $33 at the time), and I bought them without a second thought.
Before I bought my 550s, I was apprehensive of jeans. I never believed I looked right in denim, so I just avoided it. I could never find jeans that fit right, whether they were slightly loose, too tight, or not long enough on my legs. For years I had just given up on them and struck jeans out of my wardrobe. And though these vintage Levi's didn't have a classic, everyday fit, they helped me learn how easy it is to style denim and how good I can look in jeans when I find the right size and style. I slowly incorporated denim into my wardrobe — first with a loose-fitting denim dress and eventually with regular skinny jeans.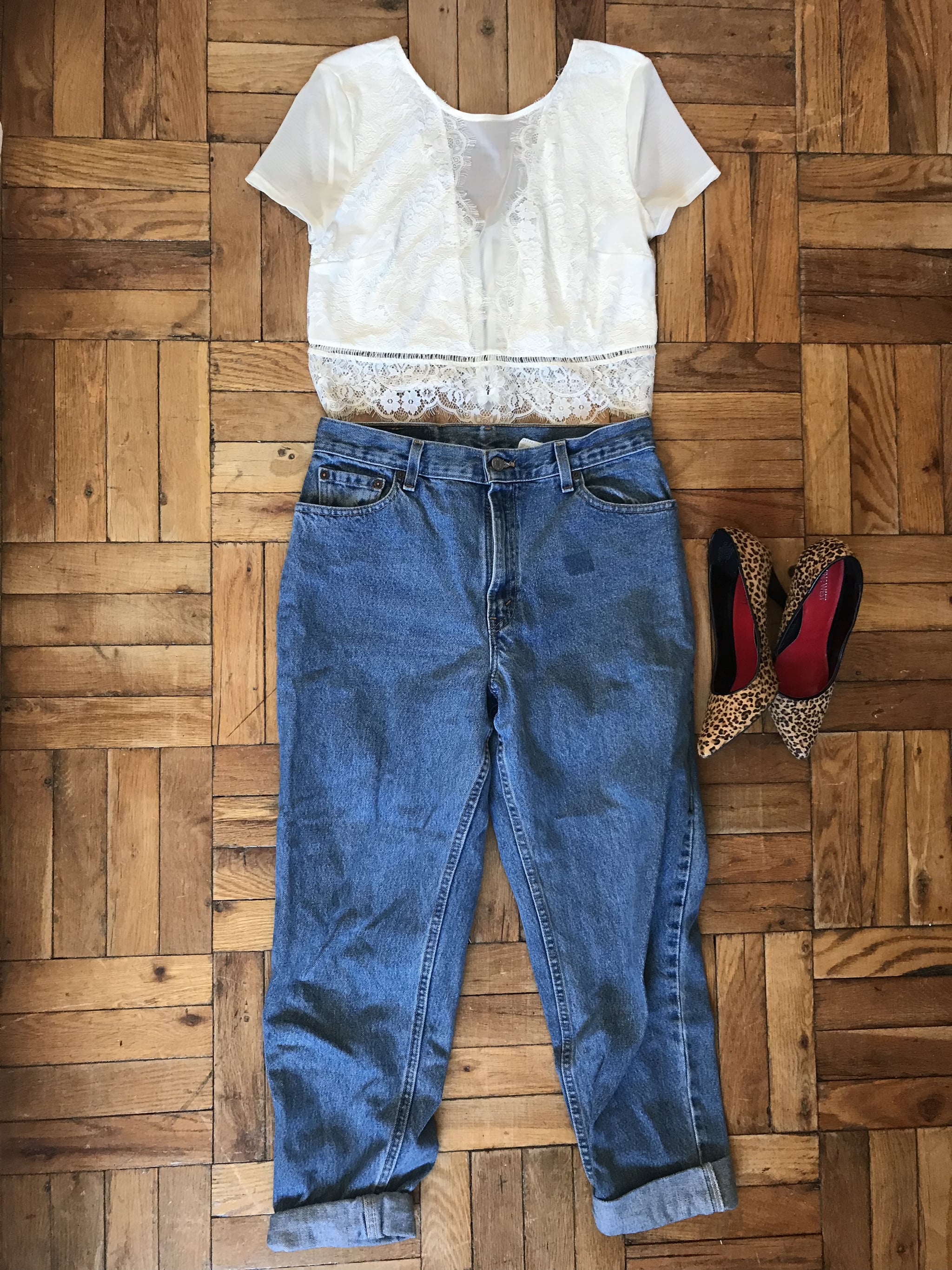 Since that day, the jeans have played a star role in many outfits, from hassle-free casual days to nights out. I love wearing them with cropped tops because of where they sit on my waist, but I also pair them with a tucked-in t-shirt. A few of their best pairings include a lacy cropped top and simple pumps for a night out, a tucked-in top and mules for a Summer workday, and a plain sweater and sneakers for a lazy Winter day.
This old pair of worn jeans rejuvenated my wardrobe, coaxing me to leave a comfort zone and embrace simplicity. I buy a lot of clothes on a whim, but my vintage Levi's 550s were definitely my best impulse.