Jennifer Hudson in Sexy Robe Dress
Did Jennifer Hudson Forget to Change Before Hitting the Red Carpet?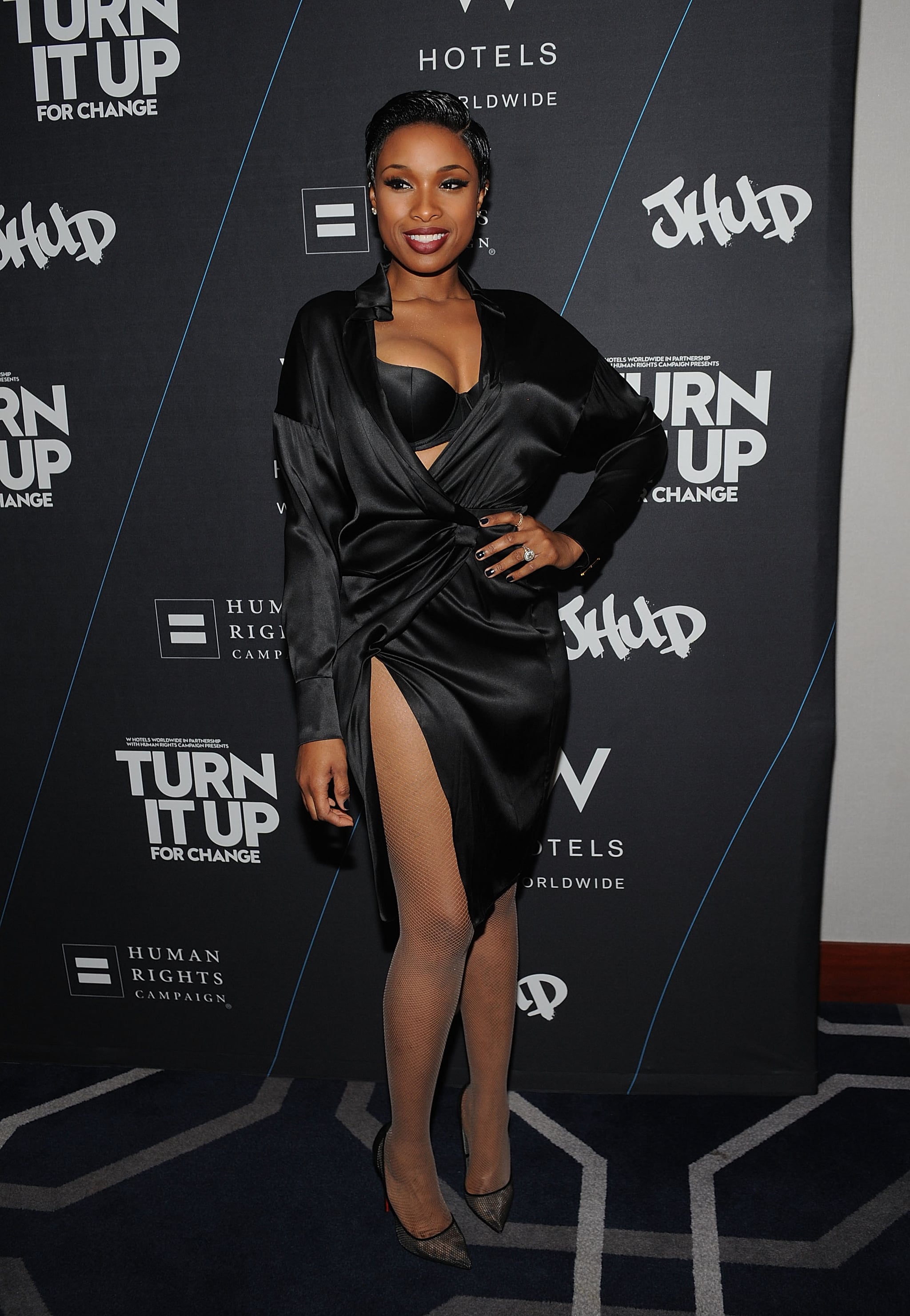 We've never seen an LBD quite like this before! Jennifer Hudson stepped out at the 2014 Turn It Up For Change Ball in New York City wearing a sexy black wrap that left little to the imagination. She paired the cleavage- (and leg-) baring dress with nude fishnets and sheer black heels and reminded us of a look we've seen from her before.
Sure, the actress looked smoking hot, but we can't help but think that the bra-revealing look seemed more reminiscent of a slinky silk robe than a red carpet dress. Jennifer has a flawless body and should absolutely show it off, but for us, the draped look just doesn't seem quite right. So, weigh in: does her look belong at home or on the red carpet?