Jessica Chastain Yellow Oscar de la Renta Dress
Is Jessica Chastain Wearing the Color of Award Season?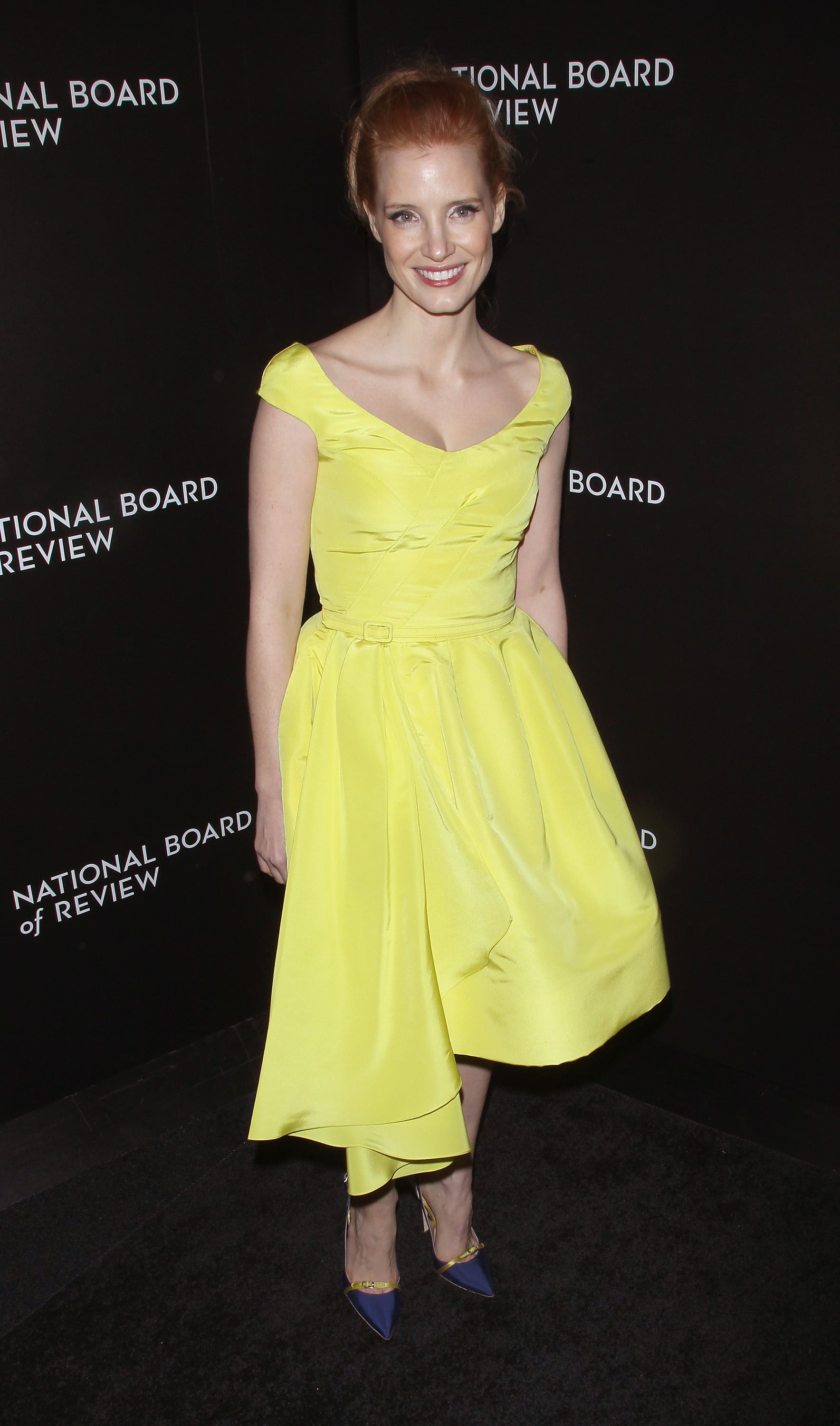 When we spotted Jessica Chastain in a bright, lemon-hued Oscar de la Renta gown at last night's National Board Of Review Awards Gala our first thought was, quite simply: wow! Followed by an exciting realization — was Jessica's beautiful, bold-colored dress a sign of things to come for this award season? We've already seen Sandra Bullock offer up her own pretty hues at the Palm Springs Film Festival, and with the People's Choice Awards tonight and the Golden Globes happening this weekend, we're certainly hoping the Hollywood crowd will take Jessica's lead and cover the red carpet in splashy, brilliant color.
For now, we're still swooning over the lovely Miss Chastain's confection — with the perfect pop of deep blue on her heels. But tell us, what's your take on her electric-hued gown? If you had your way, would this year's award season be bold and bright?