Lauren Conrad Polka-Dot Shirt and Pink Balenciaga Bag
Lauren Conrad Is the Anti-Tomboy
As POPSUGAR editors, we independently select and write about stuff we love and think you'll like too. If you buy a product we have recommended, we may receive affiliate commission, which in turn supports our work.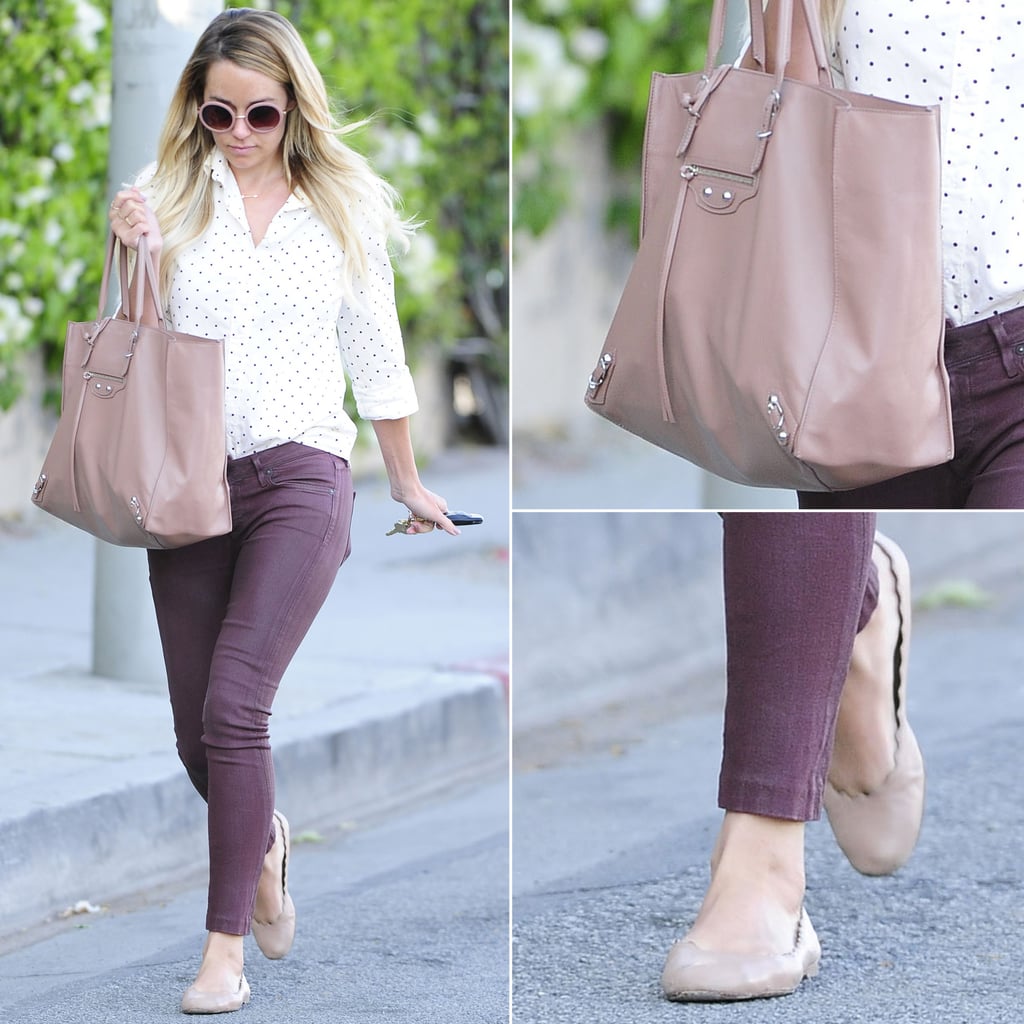 For as long as we've known her (aka since she was in school at Laguna Beach High), Lauren Conrad has been one of those unapologetically girlie dressers. You know, the type who insists they never wear heels, loves dresses, and isn't scared of pink. Since growing up, graduating from reality TV, and getting engaged, she hasn't changed all that much, and yesterday's look was solid proof.
She wore deep purple ankle-cropped jeans with nude ballet flats and a black-dotted blouse, finishing it off with two statement accessories in that girliest of shades: pink. A longtime fan of both gorgeous sunglasses and Balenciaga bags (reference any season of The Hills if you need reminding), it's clear that nothing has changed. Her round-frame glasses were done in an opaque rose, while her oversize tote was a soft blush.
Whether you want to go all-out femme like Lauren or simply steal a few pieces to add into your everyday mix, we've rounded up some similar substitutes below.