Mandy Moore Fossil Interview
Mandy Moore on This Is Us Spoilers, Her Fossil Partnership, and What Kind of Bride She'll Be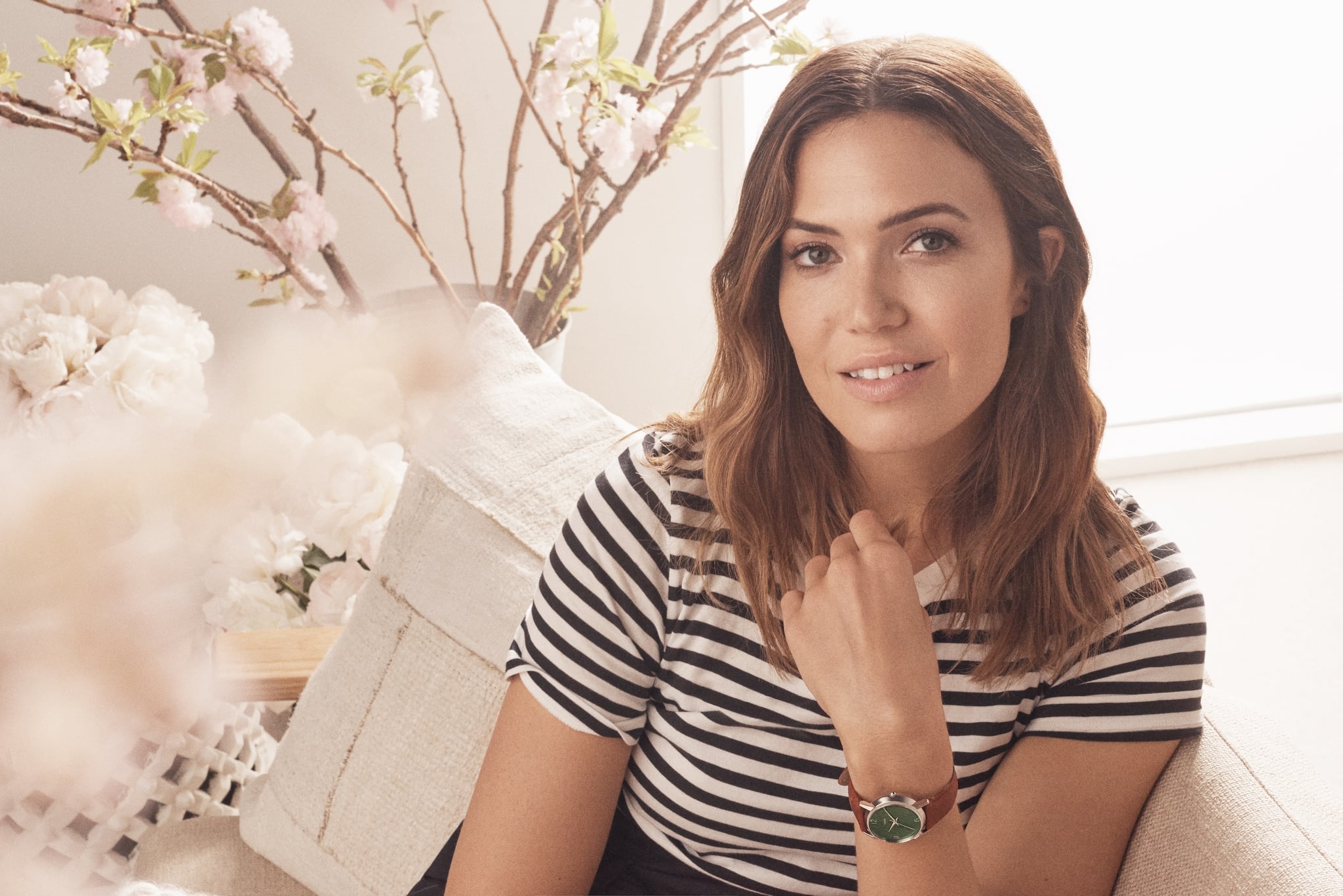 Mandy Moore is winning. She stole our hearts as Rebecca on This Is Us, her Emmy's red carpet style made the internet's jaws collectively drop, and her newest role, as a brand ambassador for watch brand Fossil, was just announced.
We talked with Mandy about why she's so thrilled to work with Fossil and to get some sneak previews of her This Is Us wardrobe, learn more about the actress's own bridal style, and discover which '90s trends she's not so in love with. Spoiler alert: tiny sunglasses are going to be a no.
POPSUGAR: Why do you feel that Fossil is such a great fit for you as a brand ambassador?
Mandy Moore: I am really excited to be a part of the Fossil family. I remember Fossil growing up; it's a super iconic brand. But what resonated with me the most is the message, especially this season — the idea of celebrating creativity, authenticity, and optimism. They really just let me be my most authentic, creative self when we were on the set. They wanted to hear my story and what makes me tick, no pun intended. They celebrated my interests and my style; it was such a genuinely meaningful connection right off the bat.
They really just let me be my most authentic, creative self when we were on the set.
PS: Fossil's new mood watch was just released. Do you have any favorite details you love about it?
MM: What I love the most about it is that it's a throwback. I'm a sucker for anything that's '90s, and it makes me happy to see a trend like the mood watch come back. I was actually wearing it this morning at work and we were joking around that you could use it to get in character. We're like, "Let's gauge my mood from the beginning of this process until the end. Let's see if we're able to shift the dynamic a little bit." It was a fun experiment. But I started on green and I ended on green, which is relaxed. So that's a good thing, I think.
PS: Are there any throwback trends you could live without?
MM: I'm not into fanny packs. I'm not into those tiny sunglasses. There's a lot of the '90s trends outside of the mood watch that I'm not going to be participating in. But I applaud people who have the balls to wear bike shorts. Good for them. It's just probably not going to be me.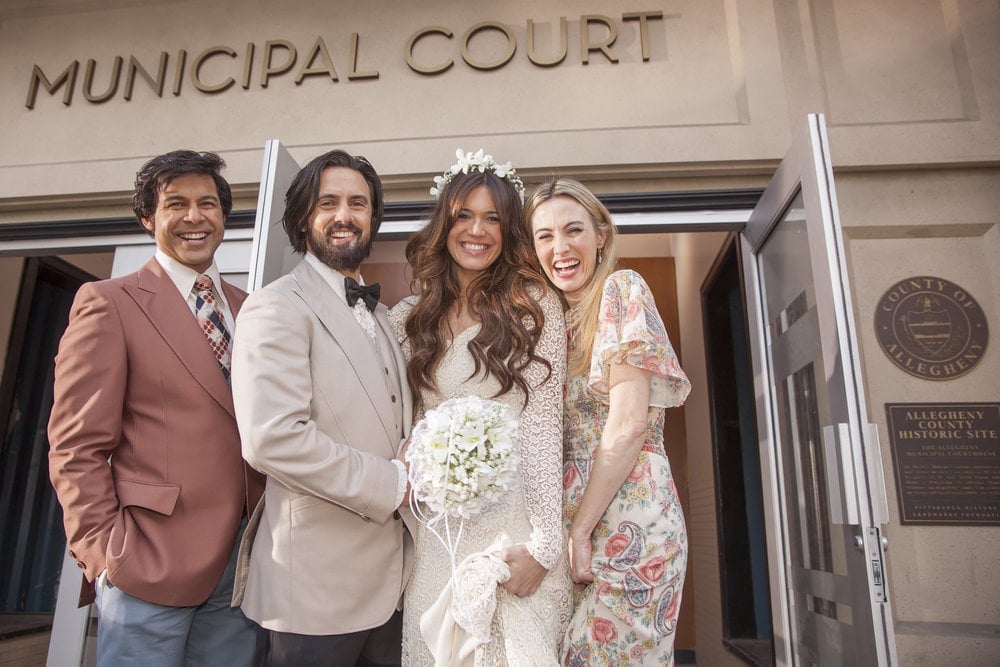 PS: Congratulations on your engagement to Taylor Goldsmith! What did you think of Rebecca's wedding gown? Is your personal wedding style anything like hers?
MM: I loved her wedding gown. That was a vintage dress that I felt was a nod to a different era, even though it took place in the mid-'70s. I love that about Rebecca. I think it's a little more traditional than I would tend to go for at my wedding. But I don't know. I certainly loved the lace aspect of it. I'm definitely a romantic at heart. So that sort of speaks to me. But I might do something that's a little bit less fussy.
I applaud people who have the balls to wear bike shorts. Good for them. It's just probably not going to be me.
PS: Can you give us any This Is Us spoilers on Rebecca's wardrobe for the upcoming season?
MM: Oh, we're starting an episode. We started it today, actually, and it fits nicely back in the '70s, during the early courting days of Jack and Rebecca. That to me, always signifies the most fun wardrobe and hair and makeup, because she's young and carefree, she's bohemian and is a singer. Rebecca wants to explore that more creative side of herself.
Hala Bahmet, our costume designer, is obsessed with sourcing vintage fabrics and building out really beautiful pieces, like a knit sweater that she patterns off of something from the '40s. In this particular episode, there are a couple of bigger scenes that we've had time to plan for, so she's built two dresses from vintage fabric. It's always the most fun when you have something customized and built for you specifically for a particular scene. It makes you feel that much more special like, "OK, she's put effort into this one."
Make sure to check out Mandy in Fossil's Fall campaign — we've got our eyes on that mood watch.
Image Sources:
NBC
and Courtesy of Fossil