Missguided Jeans and a Nice Top Category
Missguided's "Jeans and a Nice Top" Category Is Here to Solve All Your Going-Out Dilemmas
As POPSUGAR editors, we independently select and write about stuff we love and think you'll like too. If you buy a product we have recommended, we may receive affiliate commission, which in turn supports our work.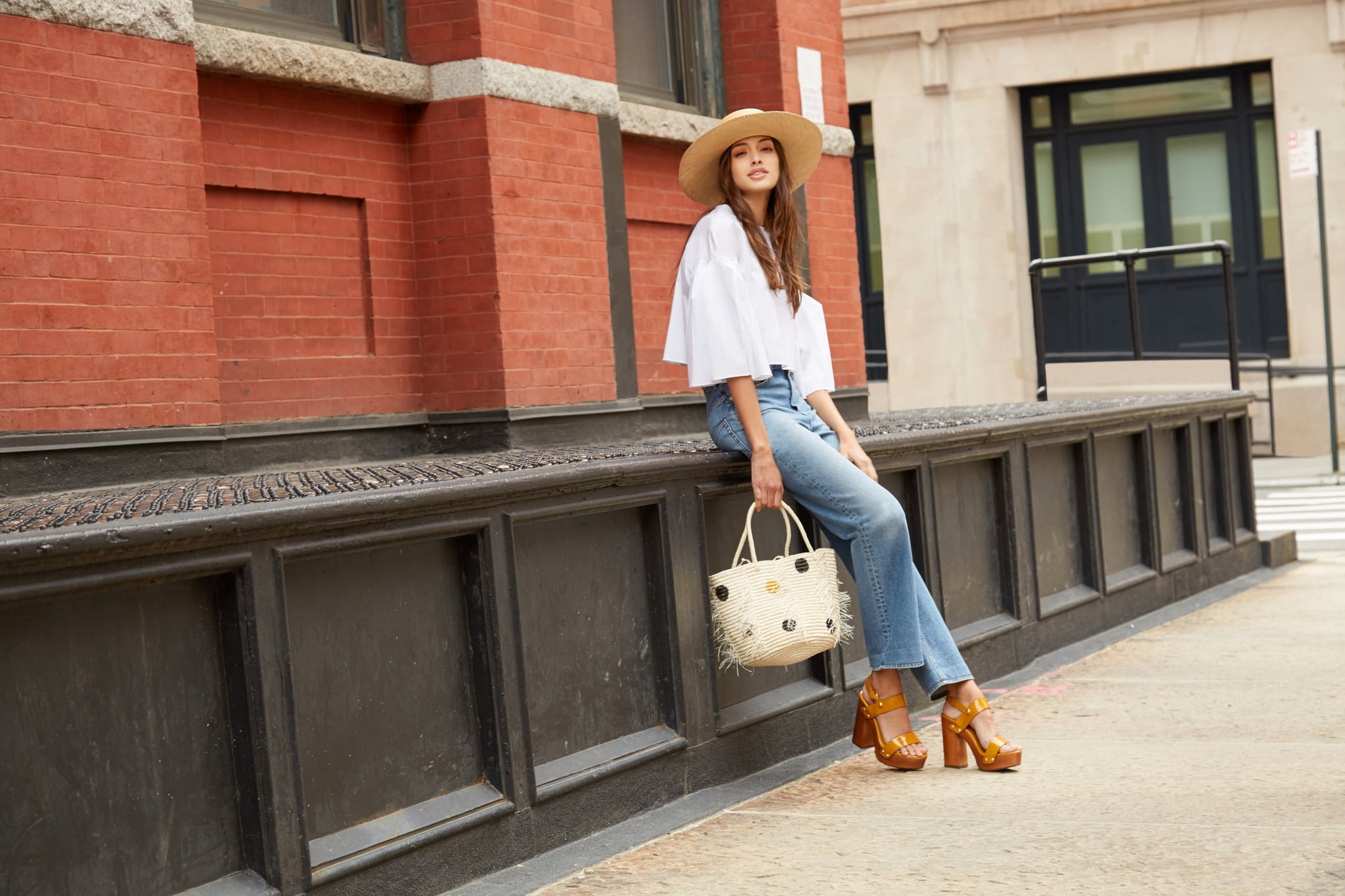 One of life's biggest dilemmas is trying to decide on what to wear for a night out. Many of us will have, on more than one occasion, decided to ditch the dress for "jeans and a nice top." Finding said jeans and nice top, however, is not always easy. Thankfully, Missguided has just solved this issue, tapping into '90s nostalgia and creating a page dedicated to finding your complete going-out outfit.
Don't know wtf to wear for that thing you've gotta go to? We got you... Click here for those 'jeans and a nice top' kinda events… https://t.co/emMlEe3aN1 pic.twitter.com/qiZxBS8bpe

— Missguided (@Missguided) January 18, 2018
With 135 styles to chose from, the retailer's new category is dedicated to dressing up your jeans, allowing you to visualize all the possible elements of your outfit on one page. It's a smart move that's understandably made a lot of people happy, with some Twitter users even claiming that the retailer's already "won 2018." Read on to see the best Twitter reactions, then shop some of our favorite combinations.
This has literally made my week! Why didn't anyone think of this before. Another box ticked by #Missguided 👏🏻👏🏻👏🏻

— K R I S S I E (@Coffers1981) January 18, 2018
@Missguided have introduced a brand new section of their website titled "jeans and a nice top". THE PEOPLE HAVE SPOKEN AND THEY LISTENED!
Here we have it ladies : https://t.co/FbLv6uxZnB

— Ellen Johnson (@EllenfJohnson) January 18, 2018
It may only be January, but @Missguided have won 2018 with their 'jeans and nice top' category #yass #jeansandanicetop 🎀

— Carla 💄🐱 (@glitter_sailor) January 17, 2018
THANKYOU THANKYOU THANKYOU @Missguided you have just made every night out that isn't a "dress up because I'm wearing heels" night so much easier to outfit plan. Now THIS feels like 2018 😍 https://t.co/fgbuzfzBZE

— Andree Wood (@Andree1990) January 17, 2018