Neil Lane Red Carpet Jewelry Interview
What's the Story Behind Red Carpet Jewels?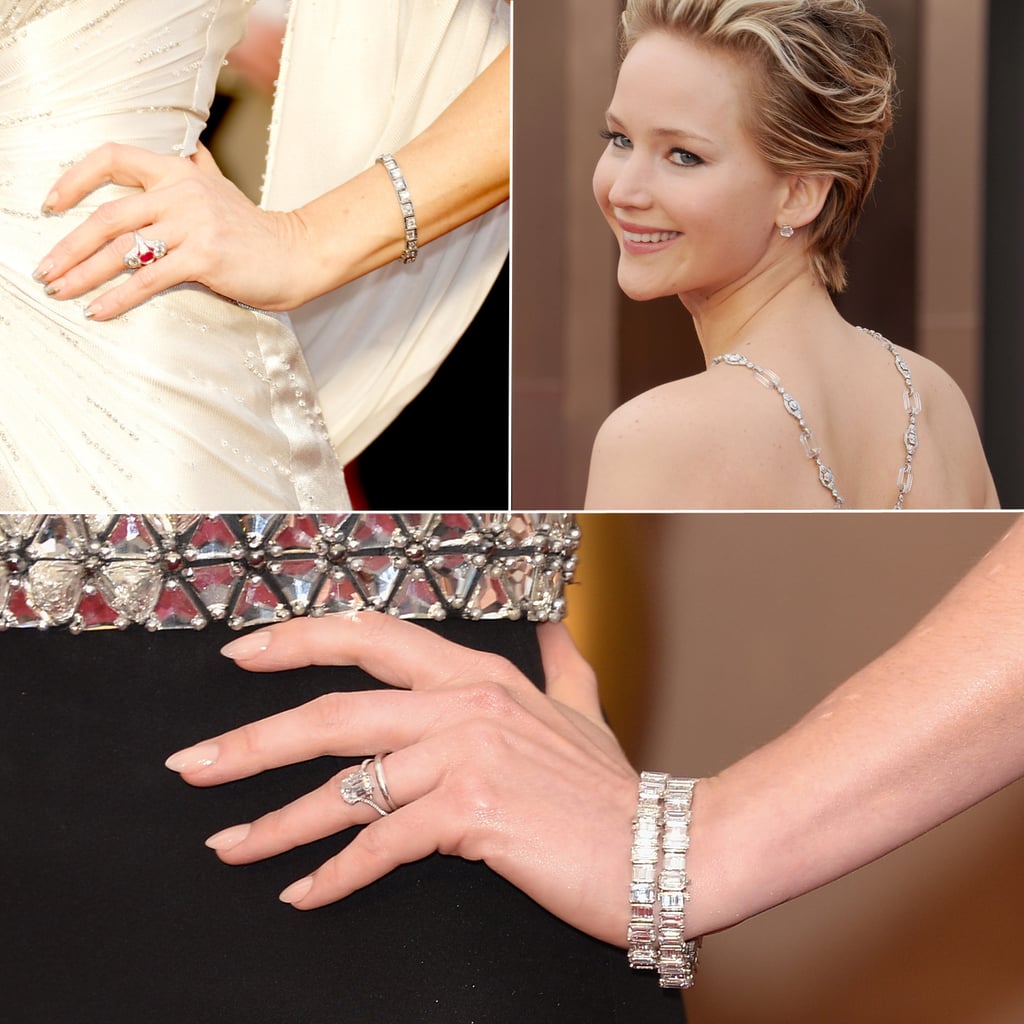 0
What's the Story Behind Red Carpet Jewels?
Jeweler to the stars might sound like a kind of out-there title, but we can't mince words: Neil Lane is exactly that. Look at any recent major red carpet, and you've likely seen carats upon carats of creations that walked out his doors, including recent Oscars looks from Jennifer Lawrence, Kate Hudson, and Anne Hathaway. And while we spend loads of time disseminating red carpet gowns, predicting what Hollywood's best will wear, and collecting personal bests for certain celebs (like Lupita Nyong'o, Sandra Bullock, Reese Witherspoon, and anyone who's ever worn Dior), a lot of thought goes into the bracelets, earrings, and rings that finish off a look. To wit, we jumped on an opportunity to ask Lane a few questions.
POPSUGAR: What's the process for a celebrity deciding which jewelry to wear on the red carpet? Does she ever start with jewelry, or does she always already know what gown she'll be wearing?
Neil Lane: There's definitely not a set process, but usually the focus is on the whole red carpet look, whether it's classic and minimal with just a few simple but gorgeous diamond pieces to finish the look or a bold statement that really centers on that "wow" piece of jewelry that brings the entire look to life. I work closely with the stars and stylists as the overall look is decided, though. For example, Naomi Watts came into the store the week before last year's Oscars. We looked at different jewels and designs, and then her [fashion] stylist and I worked together on choosing jewelry for the final look.
PS: What's the most expensive piece you remember loaning out?
NL: A multimillion dollar suite of colored diamond necklaces.
PS: Are stars always picking from pieces you already have or do you ever design something specifically with someone in mind?
NL: [Yes,] absolutely. In fact, the ring that Jennifer Hudson wore when she won her Oscar, I'd created specifically for her. The brown and pastel colored diamonds went perfectly with the beautiful Roberto Cavalli gown [she wore]. The earrings that Zoe Saldana wore to last year's Oscars were specifically for her, too. We went back and forth a lot working on the length until we got it perfect.
PS: If the regular woman wants to add a little sparkle to her look, what pieces are best?
NL: Versatility is one of the great things about jewelry — you can add a little sparkle to your look with any piece. For example, you can choose classic teardrop earrings for a simple, sophisticated touch of glamour that's not too overpowering but still makes a statement. Adding some sparkle to your fingers is an easy way to complete a look and you can have fun stacking multiple rings if you like. That's definitely a hot trend right now.
Scroll down to see the Neil Lane jewels that walked on this year's Oscars carpet, and find some pieces to scoop up for your own collection, too.