Olivia Palermo in Puffer Coat and Furry Boots in the Snow
You'll Never Believe Who This Is!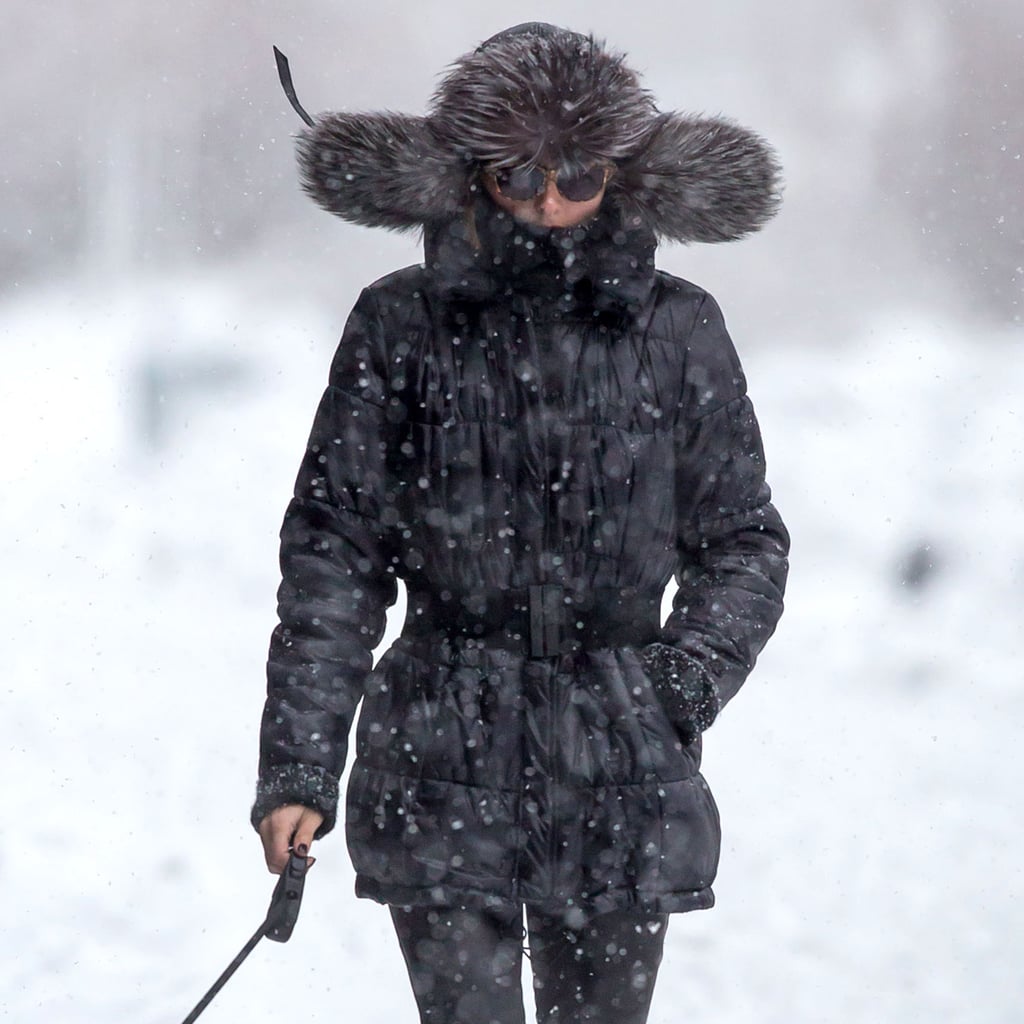 0
You'll Never Believe Who This Is!
You might've heard New York City is battling a lot of snow today — and no one's exempt from bundling up, including this street style star. Can't tell who that is hiding under the parka and wearing the furry boots? It's none other than Olivia Palermo (who's sadly still got her engagement ring tucked into her pocket and hidden away).
The outfit is easy to copy and masters the fine line of being warm and chic. Stop a down-filled jacket from being overwhelming by looking for a belted style, and keep in mind that your accessories count for double when they're both looking good and keeping you warm. A big hat that covers your ears is vital, as are cozy snow boots. Keep scrolling for more pictures and to see shoppable picks like Olivia's.