Reese Witherspoon Hot Pink Shirt and White Skirt Outfit
This Outfit Is Classic Reese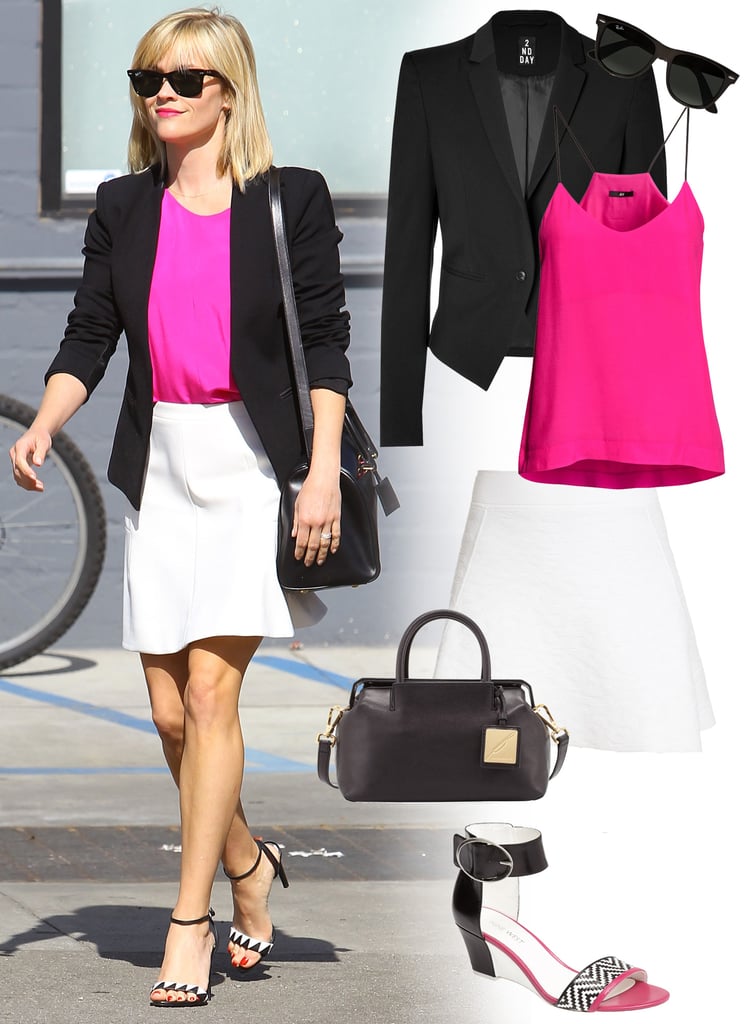 0
This Outfit Is Classic Reese
By and large, Reese Witherspoon prefers to step out in looks that are a touch girlie, a tad preppy, and most always comfortable. This hot pink, black, and white look melded all three, per usual, in a way that'd be supereasy to copy for your next afternoon out with friends or a regular day at work.
Her white skater skirt hit right above the knee for an office-appropriate hemline, and the sharp blazer only added to the professional vibe. Everything felt playful, too, thanks to the bright hue of her top and the funky zigzags on her sandals (and, as mentioned above, the low heel on her pair meant that they're much more suited for a day of walking around, unlike sky-high stilettos). The rest of her accessories were the sort of classics she gravitates toward: Wayfarers and a simple satchel that could be carried for years.
Love it all? We've picked out similar pieces below for your re-creating pleasure — starting with an H&M tank that's just $18!
Source: Getty/Bauer-Griffin/Contributor