Scarlett Johansson in Camel Max Mara Coat Picture
Did Scarlett Johansson Just Outshine Kim Kardashian?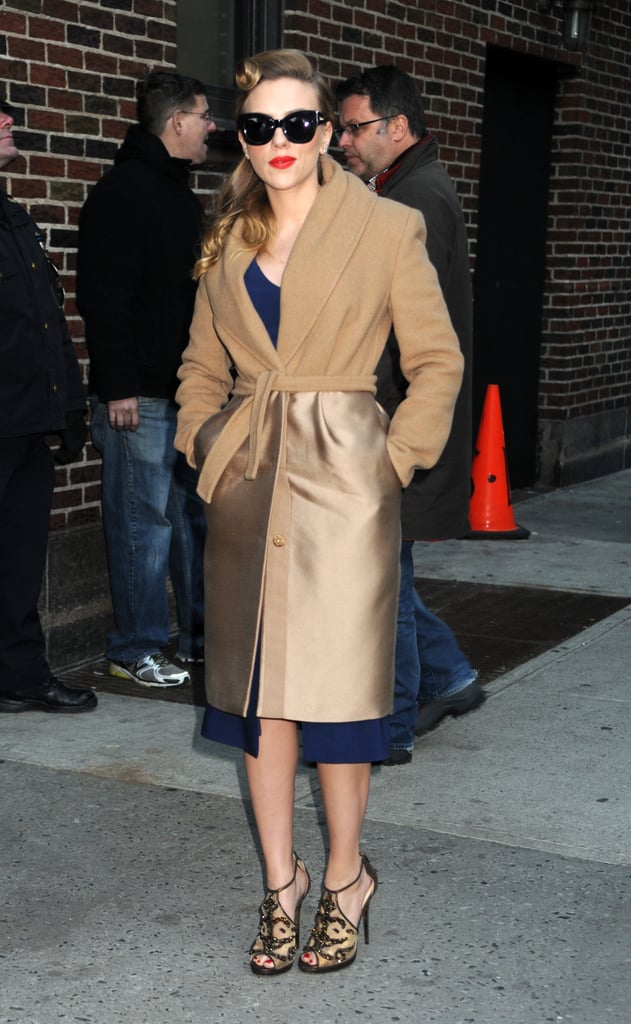 Kim Kardashian isn't the only stylish celebrity rocking outerwear by Max Mara. Yesterday, Scarlett Johansson arrived to the Late Show with David Letterman cozied up in a camel overcoat by the brand. But unlike the array of outerwear Kim has debuted lately, this belted shawl collar creation came with metallic panels in a soft shade of gold. Scarlett rounded out the look with a deep blue dress, embellished green peep-toe heels, and an angular pair of cat-eye sunglasses. While we're eternally jealous of Kim's lineup of Winter wear, we can't help but wonder: did Scarlett just outshine Kim?