Euphoria's Alexa Demie Is Balenciaga's New Muse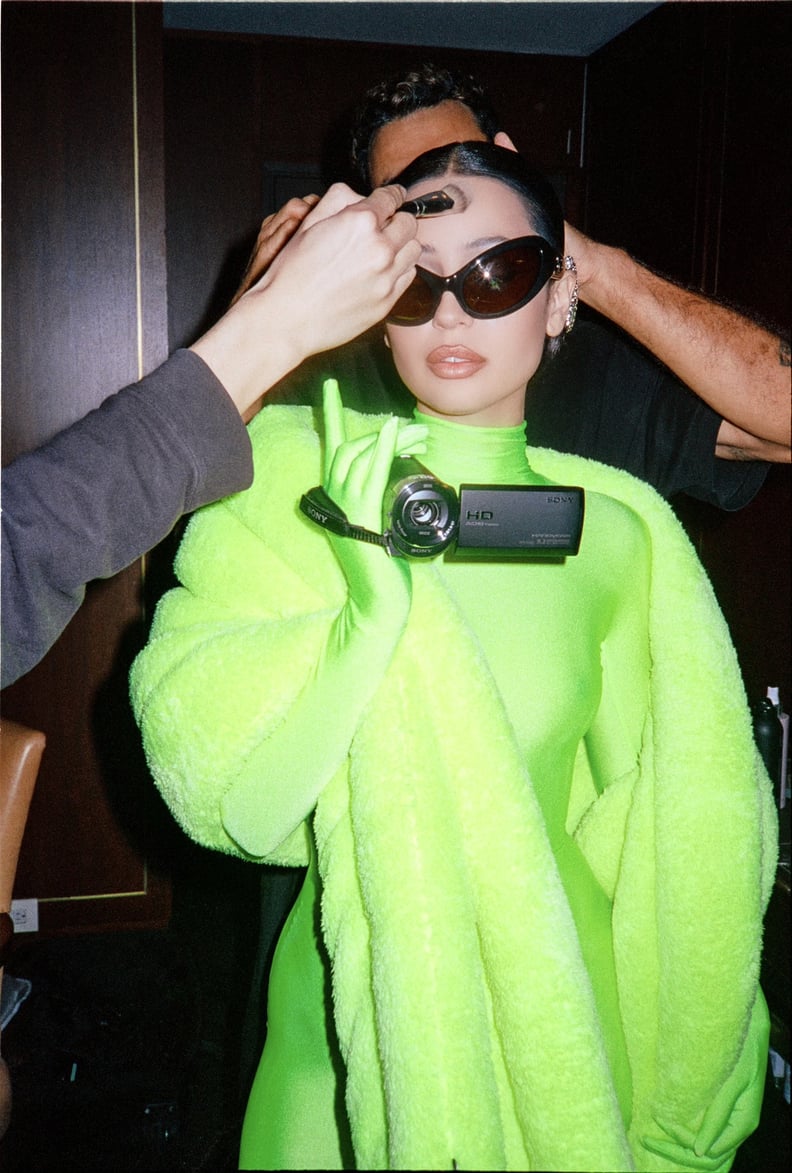 Cameron McCool
Cameron McCool
Euphoria star Alexa Demie, who plays Maddy Perez in the series, is fashion's new favorite It girl. As glamorous as she is off camera, Demie created three custom looks with Balenciaga to celebrate the debut of Euphoria season two. One of the looks was a gorgeous black, strapless sequin gown that Demie wore to the season two premiere, and the other two have finally been unveiled, courtesy of the brand.
"What I'm most excited about tonight is that this is one of three custom Balenciaga looks. You're going to gag when you see the other two." Demie explained to Vogue that her sparkling shoulder bag, as well as her sunglasses, are custom Balenciaga. "Custom, head-to-toe," she confirmed. Referring to her gorgeous red fur-trimmed coat, Demie said that "Red to me symbolizes power and strength. But I also look good in a red lip so it just works."
The Euphoria actor also detailed her Balenciaga premiere gown, sharing that it was "really classic. Timeless, elegant, old Hollywood. I wanted to look and feel like a 1940s, 1950s film star." Demie's hair was inspired by one of her favorite Mexican actresses, María Félix. "She put some beautiful jewels in her hair." The actor continued to share that she worked even more closely with the costume design, hair, and makeup departments for Euphoria season two. "This season, playing Maddy felt a lot different than playing her season one. I was really hands-on this season again with the costumes, the makeup because I think that plays an incredibly important part in the way that it feels and in the way that I portray her. So I'm grateful that I get to do it." Keep reading for a detailed look at Alexa Demie's collaboration with Balenciaga.