Every editorial product is independently selected by our editors. If you buy something through our links, we may earn commission.
The first thing I noticed about episode one of HBO's Euphoria season two were the epic shoe shots. Costume designer Heidi Bivens tends to agree, referring to it as a good episode for footwear. We get an up-close view of Maddy's badass, wraparound Amina Muaddi sandals as soon as we enter the New Year's Eve party, and Cassie's white, angelic-looking Prada heels almost give up her hiding spot behind the shower curtain as she drags them across the bathtub floor to retrieve her vibrating phone. Having just hooked up with her best friend's high school sweetheart, she's not so angelic anymore, and also kind of easy to figure out — just like the logo on the front strap of her slingback.
"It's actually quite rare to have this many shoe shots. Unless there's a tracking shot on the feet, usually you don't see shoes," Bivens tells me while we chat on the phone about the significance behind the wardrobe moment that foreshadows a friendship torn apart during the rest of the season. "We're always dressing people head-to-toe, hoping that the shoes make it in, but I don't always know what's going to end up in the edit."
"We're always looking for these little ways to communicate things to the audience, even if it's subtle."
Clearly, director Sam Levinson understood where Bivens was going with the footwear and saw it kickstart the story arc between Maddy and Cassie. "You've got best friends who are quite opposite. With Maddy, we always knew from the beginning that we'd do something custom," Bivens said of the black Aidan Euan-designed AKNA cutout dress and matching gloves, which you can now buy as a set for $230. "With Cassie, she tends to have more of an off-the-rack vibe to her style. So for storytelling, it made more sense to me to source something that already existed in the world; something that people might be familiar with in a way that feels accessible. That's something about her character's style that I try to keep consistent." The sky blue, ruched bodycon number is, sure enough, from House of CB, retailing right under $200.
Bivens dressed Maddy in all-black to show that she's mourning her relationship with Nate and is on a fast track to get out of that town and do something more exciting with her life. "The darker palette made it feel more mature. We're always looking for these little ways to communicate things to the audience, even if it's subtle. Sometimes it's instinctive and it's something that just happens, then we realize what we've done after we've made the decision," she said.
Aidan Euan has created other custom looks for Alexa Demie's character Maddy, both in seasons one and two, speaking to her more intricate narrative and her originality when compared to Sydney Sweeney's Cassie, who is essentially following in her BFF's footsteps in an obvious way that can be recognized at surface value, both from her actions and her wardrobe. There's more to come from Maddy and Cassie in this new chapter, but for now, we'll leave you with their outfit details.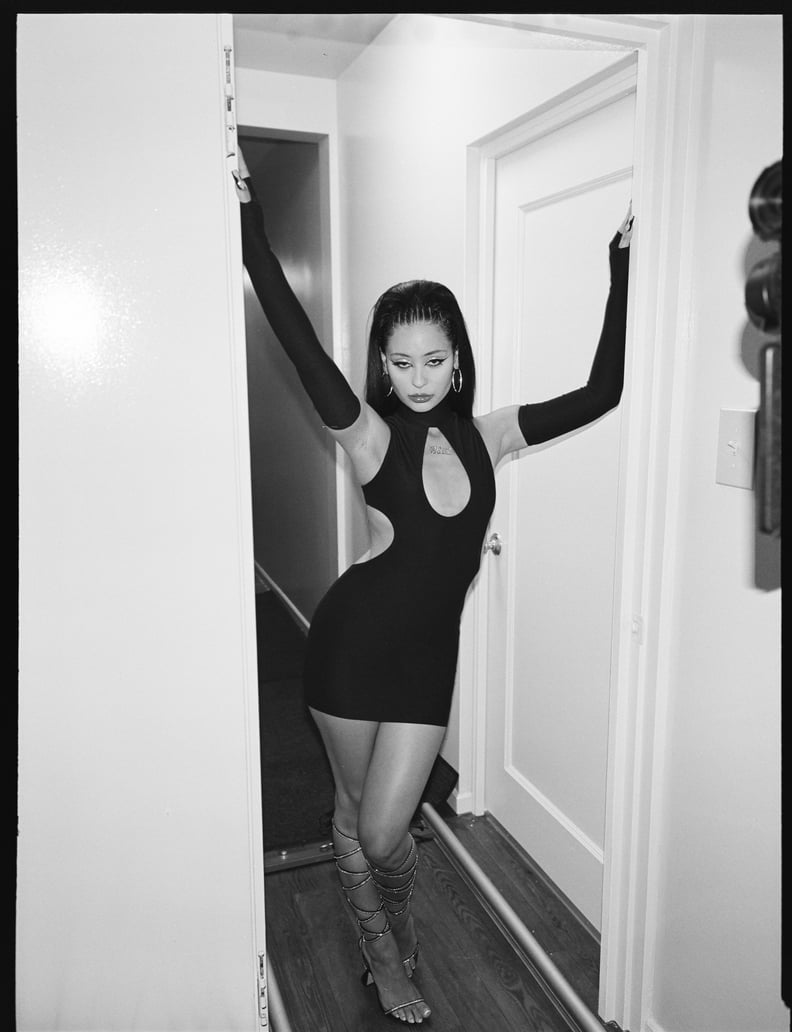 Maddy's AKNA Cutout Dress and Amina Muaddi Heels on NYE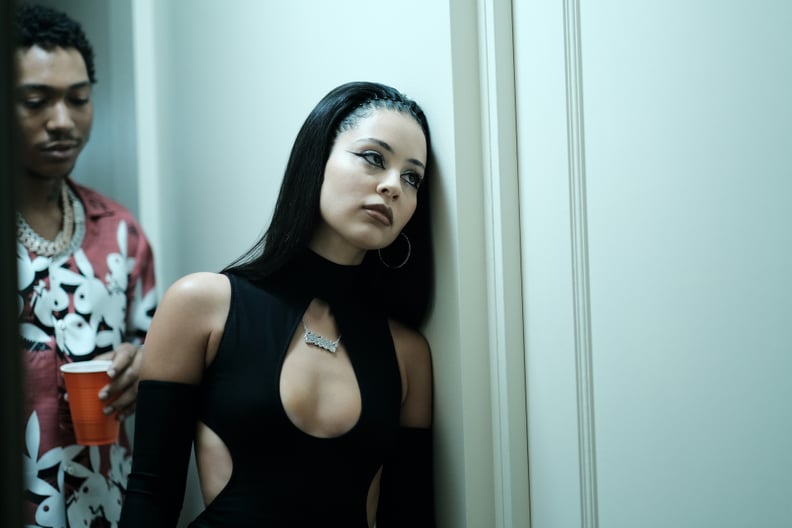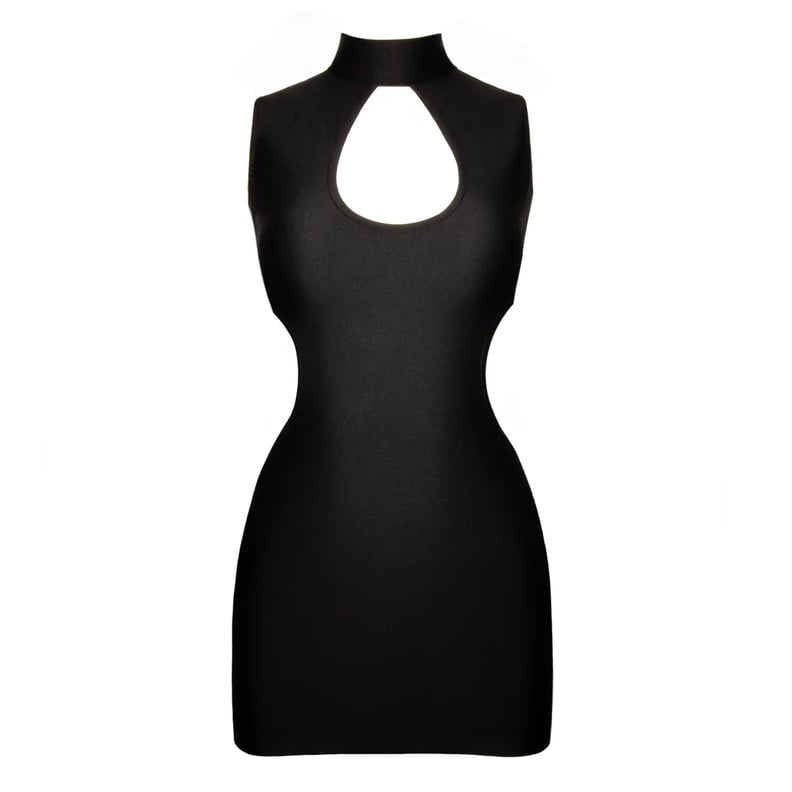 Shop the AKNA Dress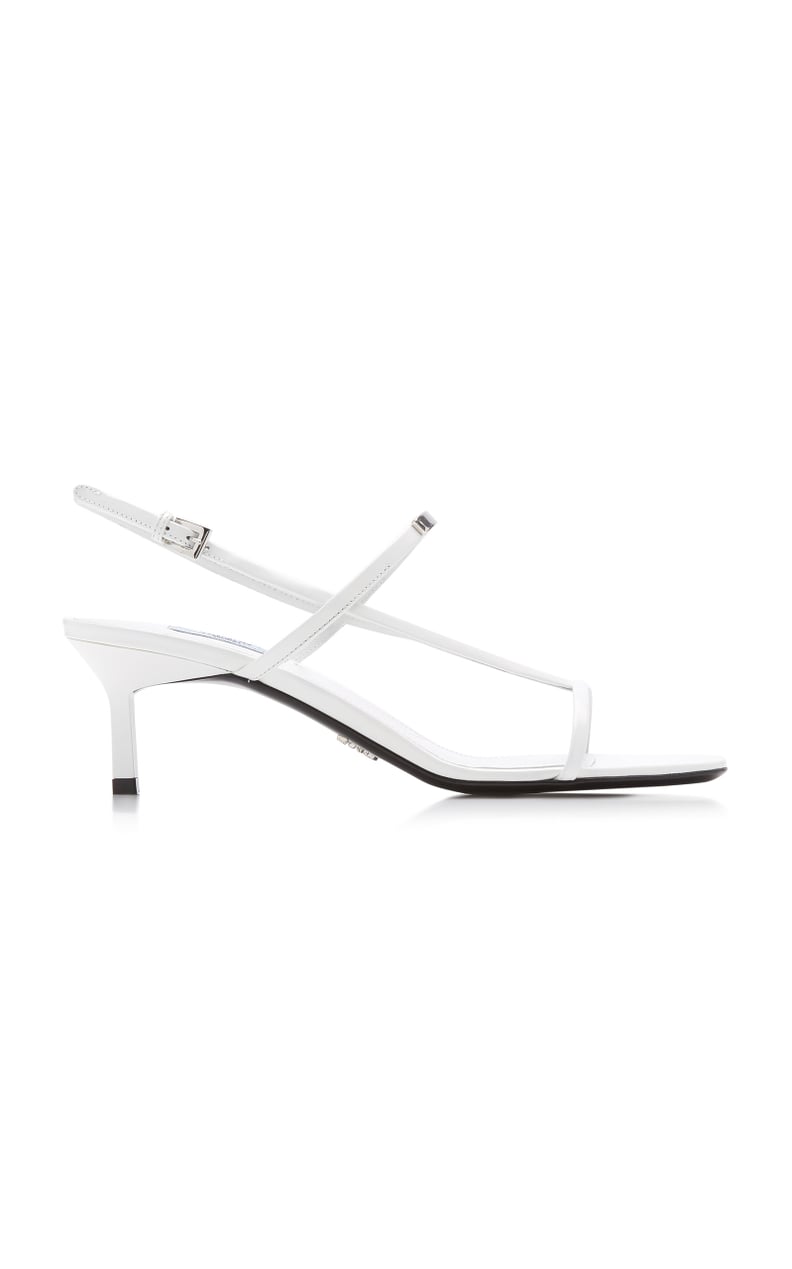 Shop Similar Prada Heels
Enter Euphoria Season 2 Episode 1