These Nostalgic Red Carpet Moments Remind Us of Carol Baskin's Tiger King Wardrobe
Two things that have been on my mind since finishing Netflix's Tiger King: Murder, Mayhem and Madness. Along with not being able to stop saying "Hey, all you cool cats and kittens," I haven't been able to get Carole Baskin's closet out of my head. If you need a refresher, she showed off her wardrobe on the true-crime docuseries and it only consists of what she likes to call "cat prints." Even the animal advocate's luggage came in these wild prints! Talk about being committed to a trend.
After seeing her multiple animal-print ensembles throughout the show, I couldn't help but feel like her entire wardrobe felt like it was right out of the early '00s. It reminded me of seeing celebrities like Jennifer Lopez and Lindsay Lohan walking the red carpet back in the day wearing cheetah- and leopard-print outfits designed by Roberto Cavalli. (He was notorious for using these wild prints in a lot of his designs!) While it seems like many have found a newfound love of these prints on Instagram after watching the show, I thought it would be fun to look back at some of these red carpet looks. Read on to see some of my favorites.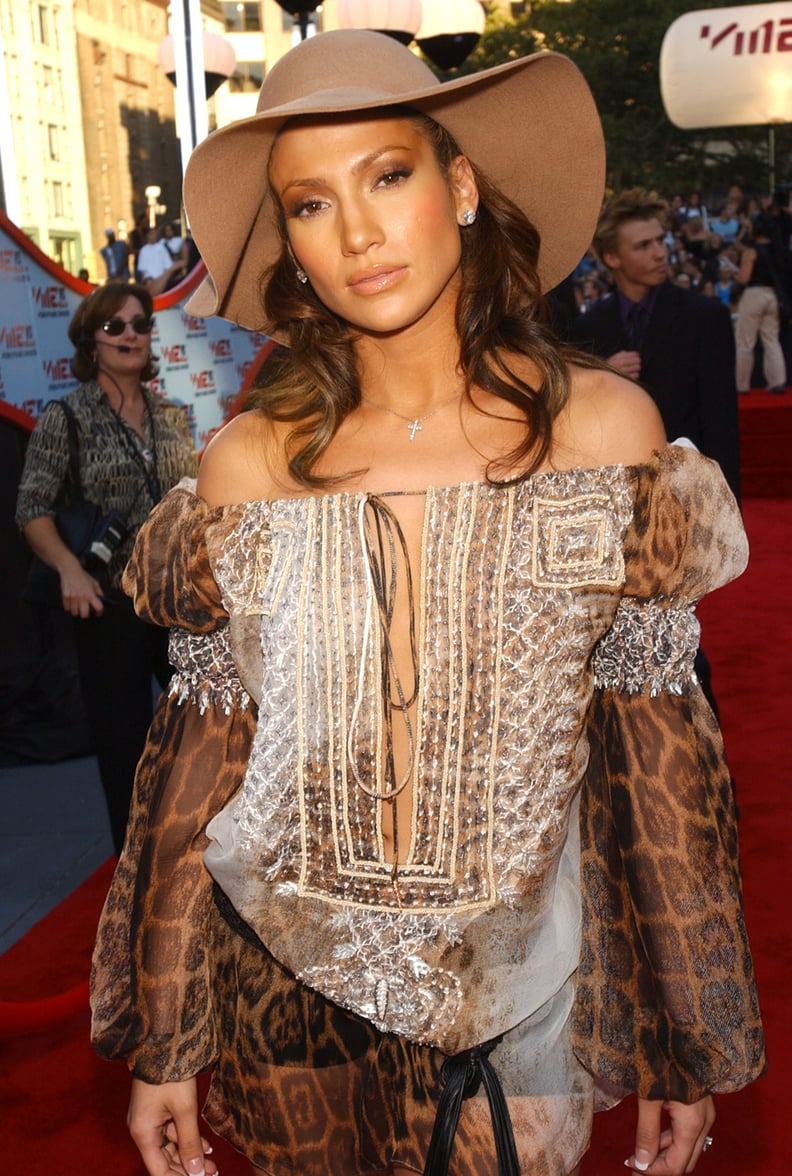 Jennifer Lopez
Jennifer Lopez was the queen of animal prints in the early '00s. Here she is at the 2001 MTV Video Music Awards wearing Roberto Cavalli.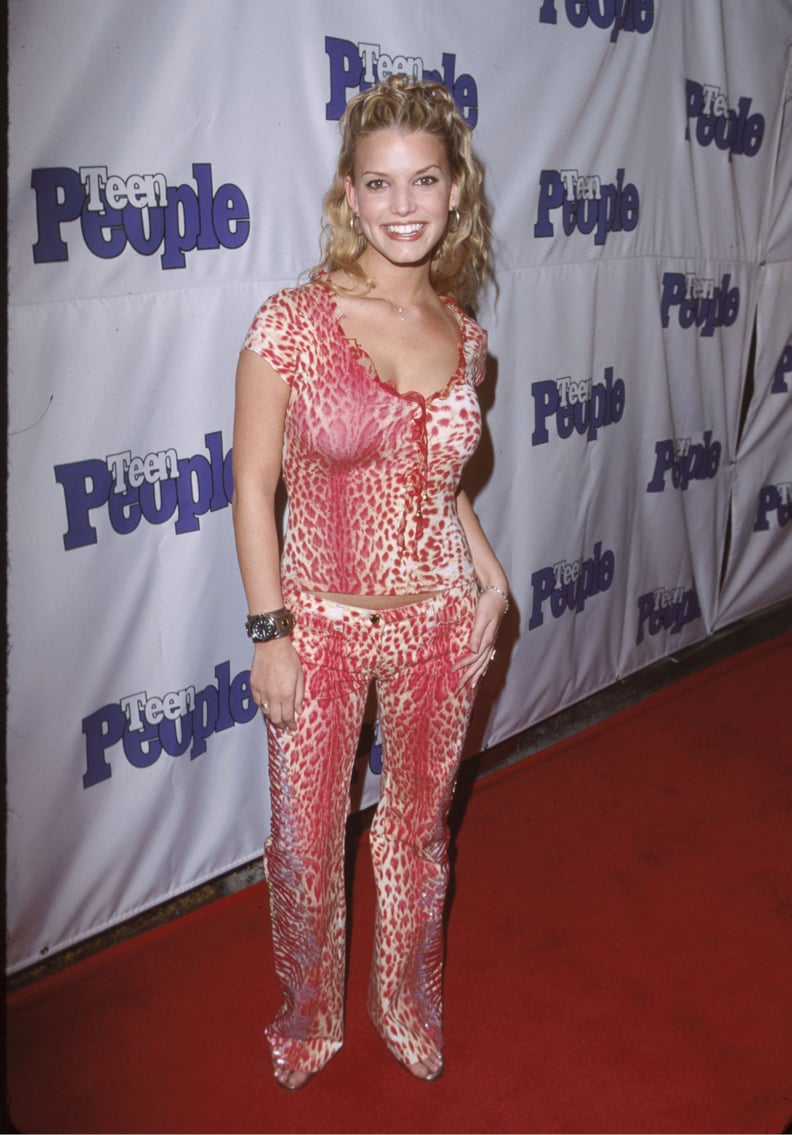 Jessica Simpson
We can't look way from Jessica Simpson's head-to-toe pink ensemble at a Teen People party in 2000.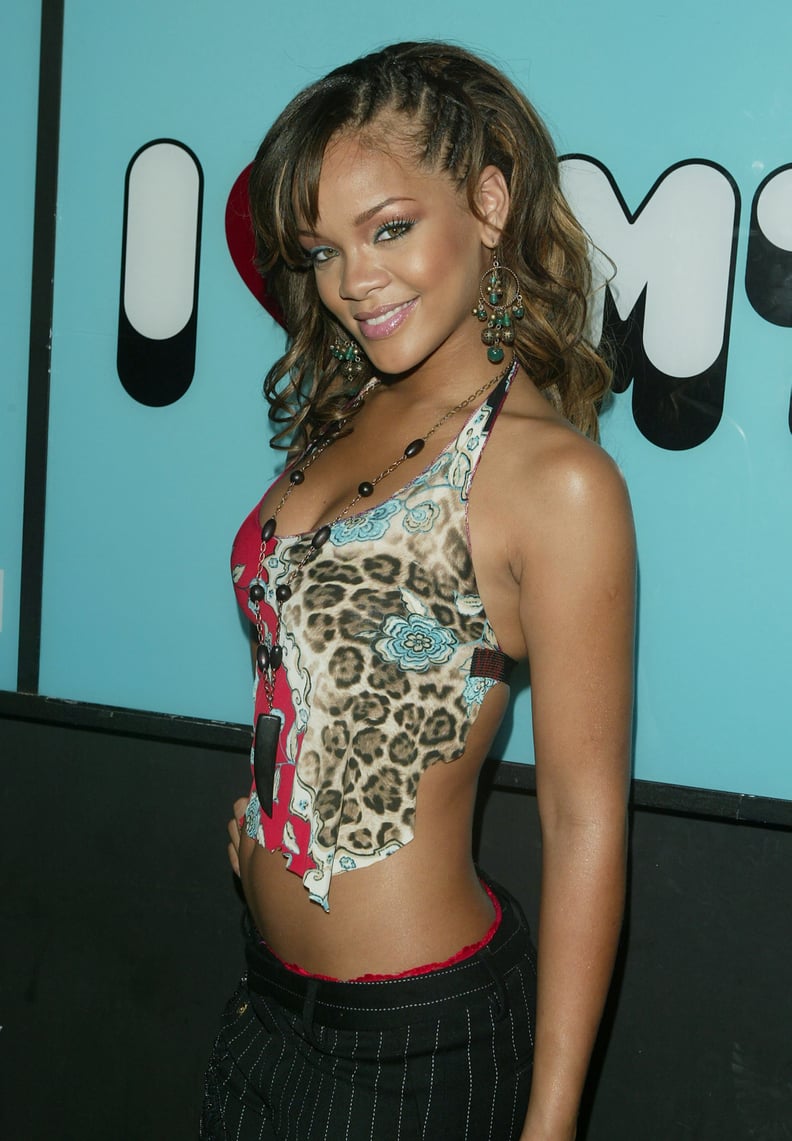 Rihanna
Rihanna performed on MTV's Total Request Live in this halterneck top in 2005.
Alicia Keys
What's better than wearing one animal print? Wearing two, of course. Alicia Keys wore this head-turning top to Clive Davis's Pre-Grammy Gala in 2005.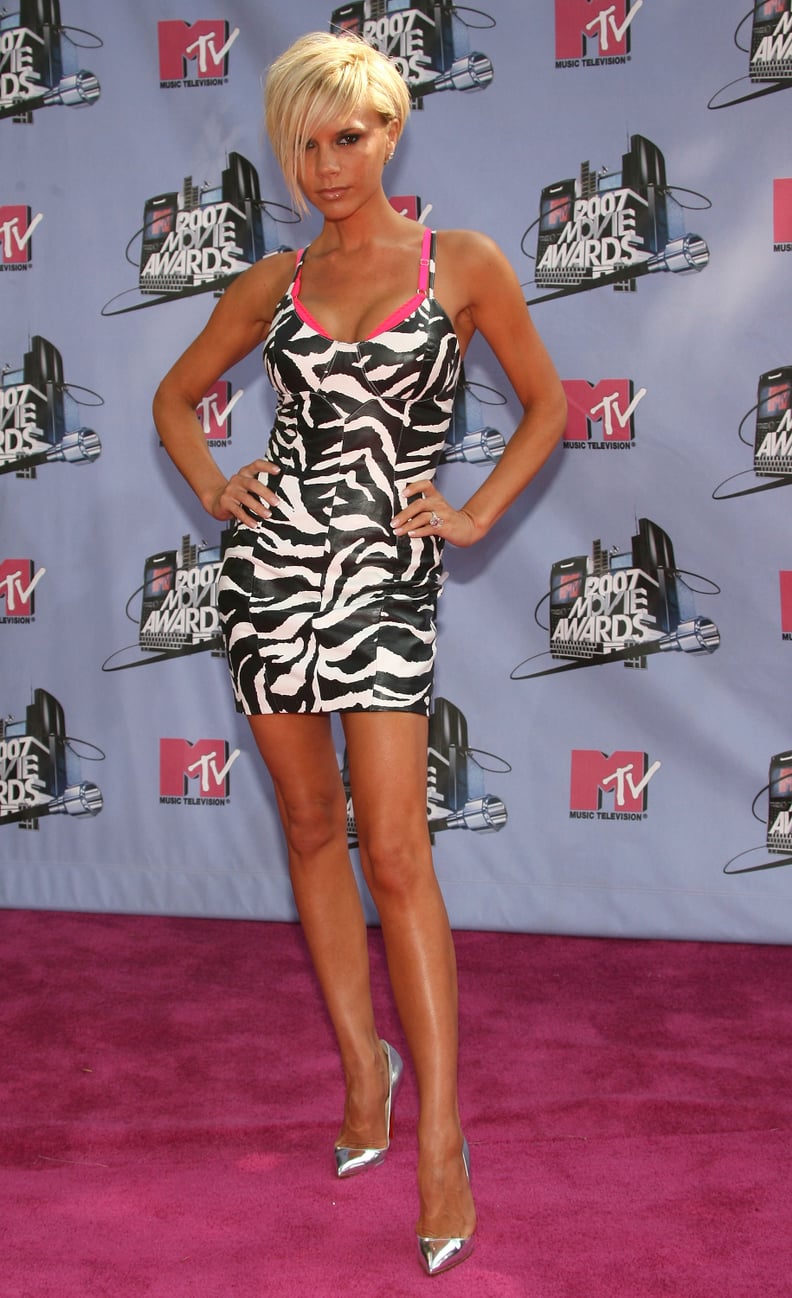 Victoria Beckham
Victoria Beckham wearing a zebra-print Michael Hoban minidress at 2007 MTV Movie Awards.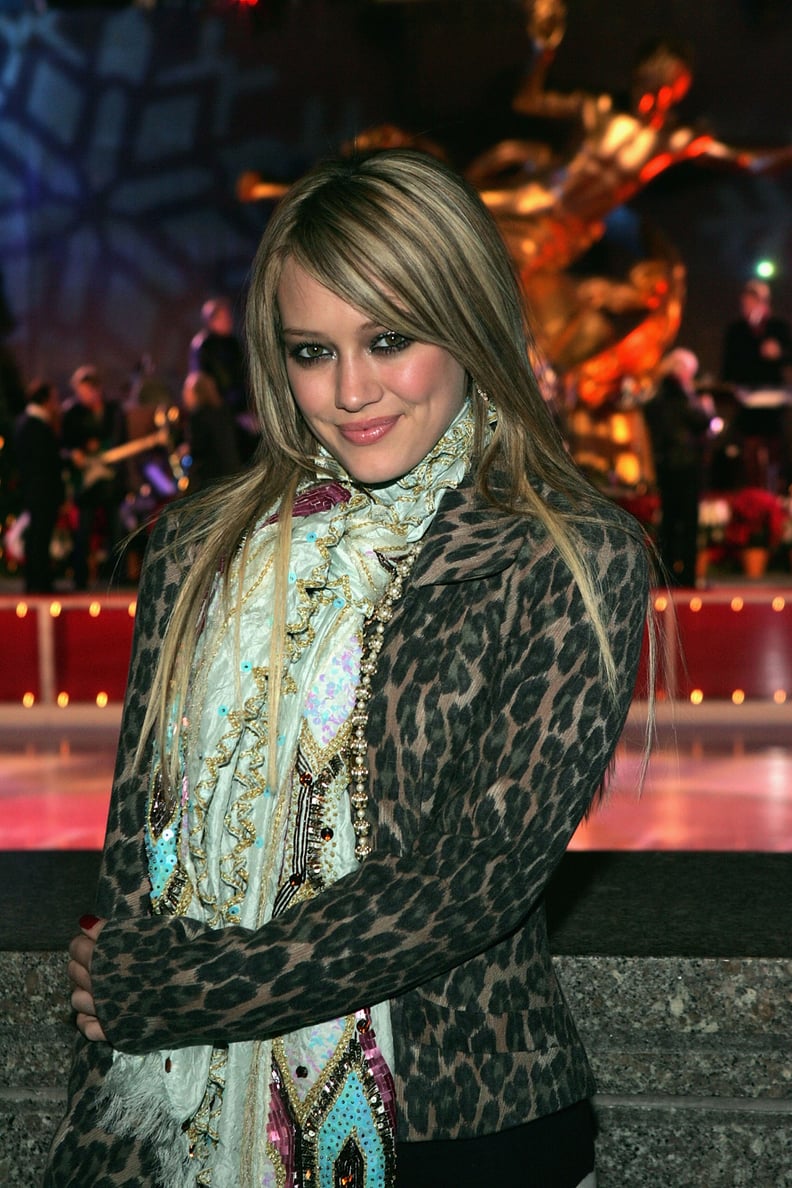 Hilary Duff
Hilary Duff took layering to a whole new level in this leopard-print blazer in 2004.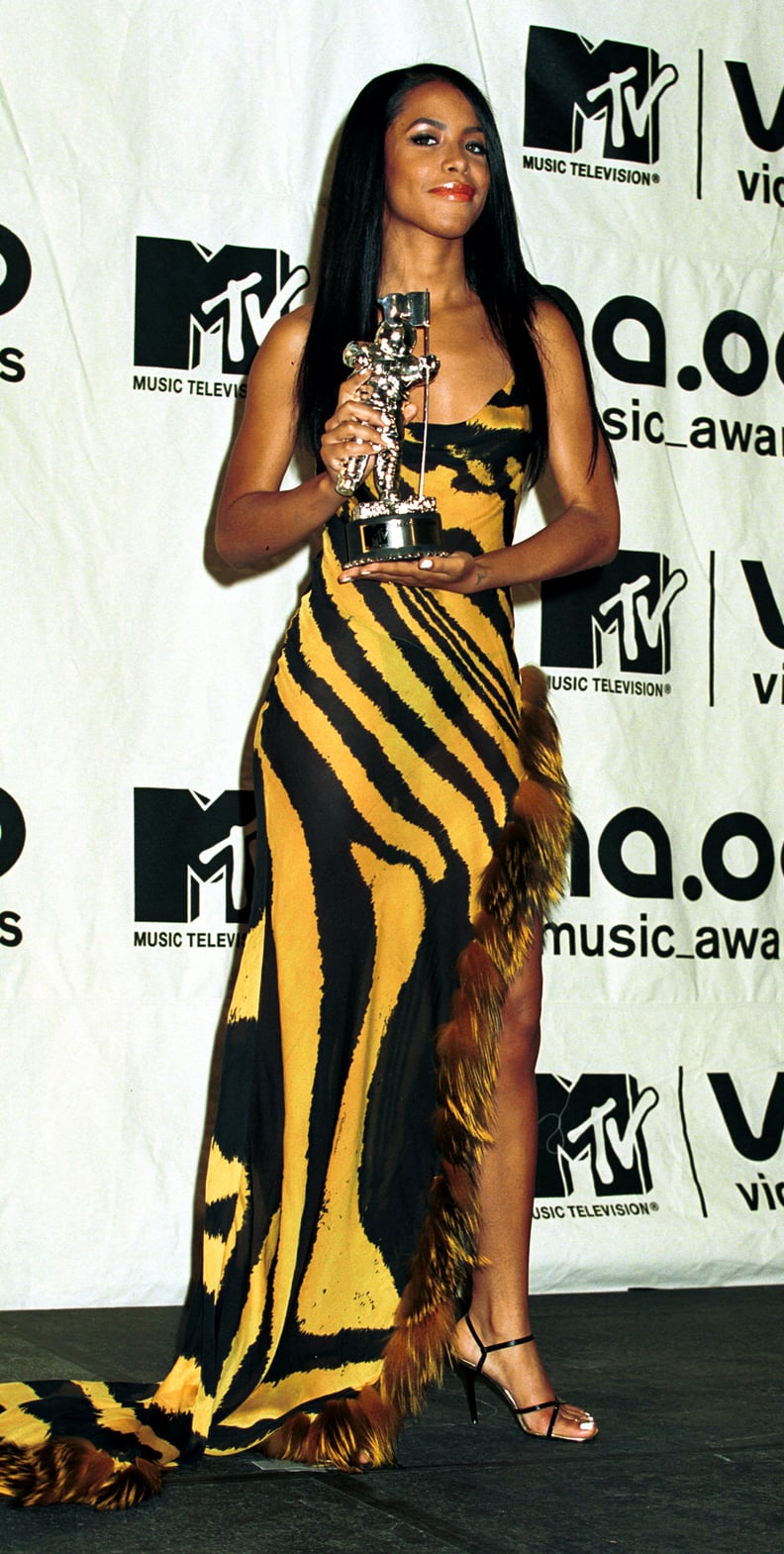 Aaliyah
How amazing does Aaliyah look in this zebra-print Roberto Cavalli dress at the 2000 MTV Awards?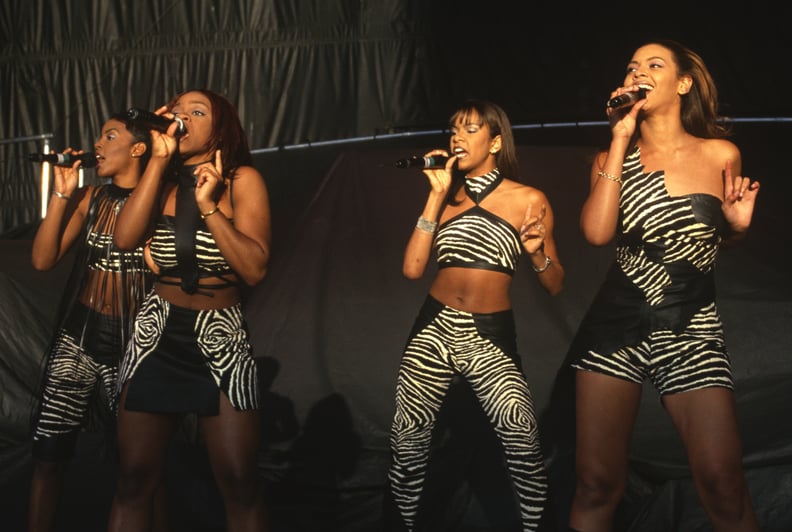 Destiny's Child
We love matching looks! Destiny's Child opted for zebra print while performing in 1998.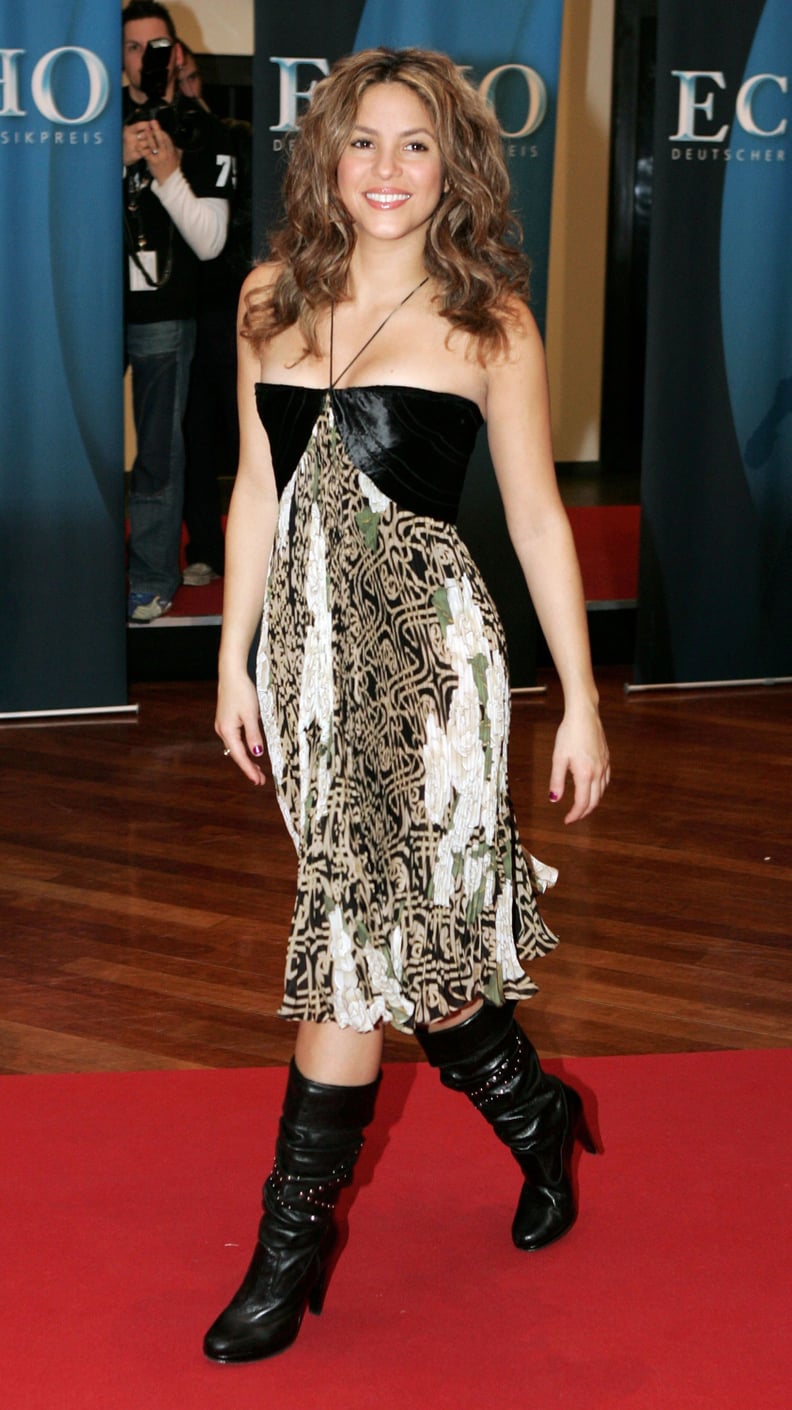 Shakira
Shakira arrived at the 2006 Echo Music Awards in this halterneck dress and knee-high boots.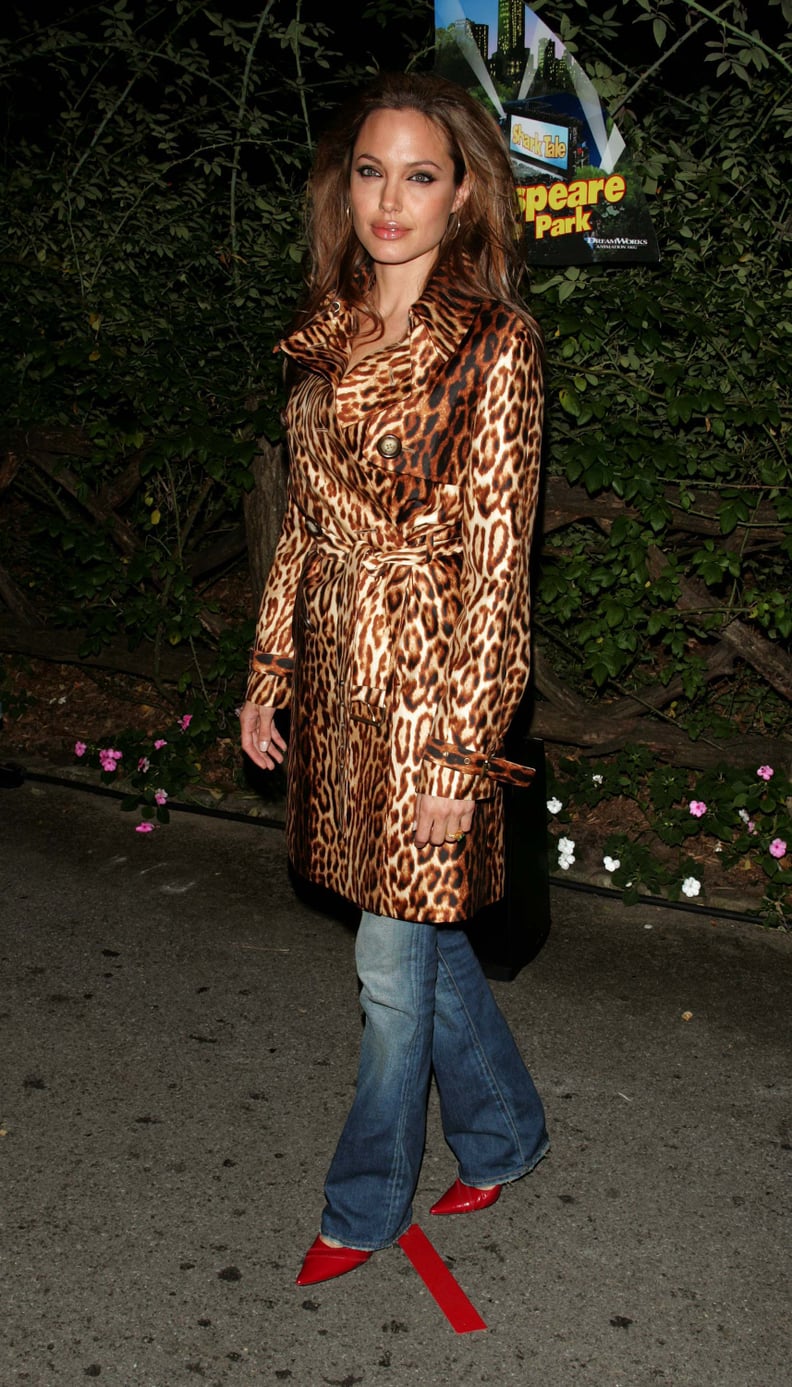 Angelina Jolie
Angelina Jolie wore this eye-catching animal-print trench coat with jeans and red heels at the premiere of 2004's Shark Tale.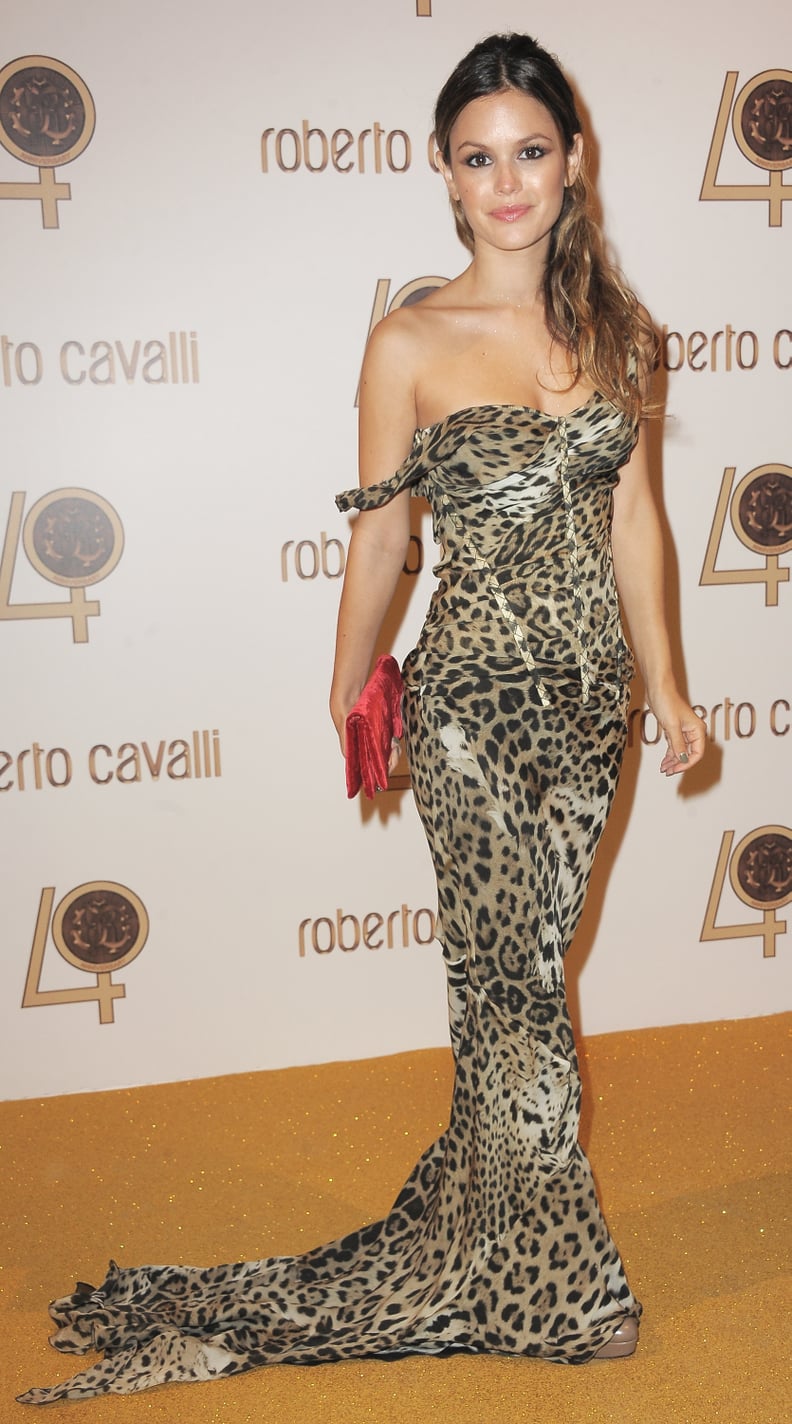 Rachel Bilson
Rachel Bilson attended the Roberto Cavalli party in 2010 wearing a dress by the designer.
Kim Kardashian
Kim Kardashian's entire wardrobe in the 2000s was full of animal-print numbers like this jumpsuit.