For Spring '21, Anna Sui Is Giving Us Clothes "For the Moments When We Want to Dress Up" Again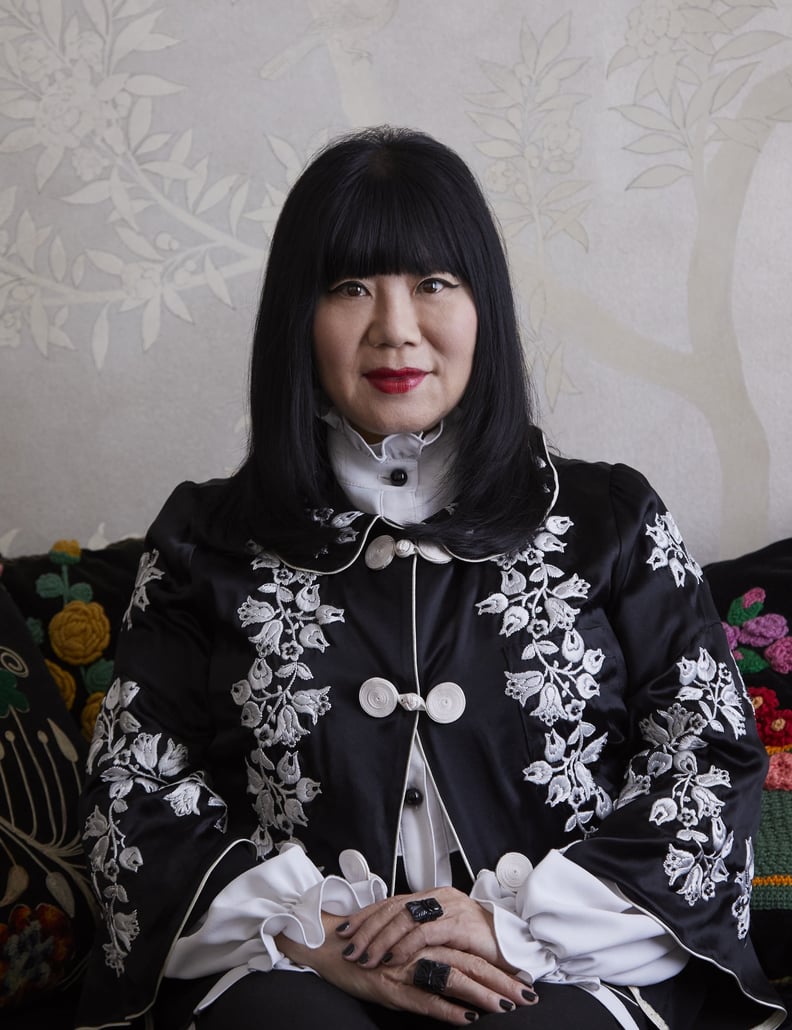 Courtesy of Anna Sui
Courtesy of Anna Sui
Anna Sui established her eponymous brand of quirky, bohemian-infused femininity in 1981 and has been showing on the New York Fashion Week calendar for decades with the kinds of runway shows that billed top talent like Linda Evangelista in the '90s and, more recently, the likes of Bella and Gigi Hadid. Still, it's a season of firsts for the industry vet, who's going digital with her Spring '21 show and, like many designers, is thinking about masks, what it means to design for people staying home, and resetting the industry in a meaningful way.
When we chatted with Anna ahead of her Spring '21 show, she acknowledged just that: "Things were moving so quickly before. I think this is the first opportunity to reset. We can pan down and edit what is essential and right for these times." What is right is, of course, open to interpretation, especially because, as Anna points out, "style is always evolving." But, if you're wondering what you can expect from Anna's runway this season, she's interested in practical fashion, self-expression, and also those places people are finding ways to have fun with fashion: "It's interesting how people are expressing themselves with their choices of mask, t-shirt, and sandals during this period when many are spending more time at home. With outside dining in NYC, it's also fun to see people dressing up in their pretty summer dresses."
"It's interesting how people are expressing themselves with their choices of mask, t-shirt, and sandals during this period when many are spending more time at home."
What does having fun with fashion look like during a pandemic is a question we've been wrestling with for the better part of six months, or maybe, more accurately, is there still room for fun fashion in the midst of COVID-19? But as we're seeing designers emerge with creative concepts for Fashion Week, it seems the answer is a resounding "yes." Even while Anna notes that staying home has made us far more casual with our clothes, she's making room for both creative storytelling and important innovation in her new collection: "I love the resurgence of crafts and DIY. Additionally, I had time to think about incorporating sustainability into our designs." And while Anna is not immune to the challenges of creating a fashion line during in this climate, she told us, too, the upside in having to rethink that process: "This season was a challenge in many ways. Besides the difficult business climate, we had to work with a smaller team since we were restricted to return to the office. We also streamlined the collection. Designing for a show is a very different process than doing a regular collection. But in spite of these obstacles, this brought a fresh approach to creating the collection. I think you can feel it immediately."
For Spring '21, Anna looked to Impressionist painter Berthe Morisot and the '60s Czechoslovakian movie Daisies, resulting in "a collection [that] is all about that homey DIY feel, with a little bit of polish thrown in. It brought me back to my childhood, when I would make paper dolls for hours on end. I could not resist including these, to inspire play and creativity with the looks of the season." Amidst the industry reset, it's comforting to know designers like Anna are still finding inspiration, still creating, and still sharing it with all of us. Even if you've been staying home — with little reason to change your outfit — playing dress-up with a paper doll might be the nostalgia-inducing exercise you need to appreciate fashion again. Or maybe, it's tuning into a live runway show, even if it is digital this time around.
Below, enjoy Anna's digital paper dolls and see every look from her spring '21 collection.