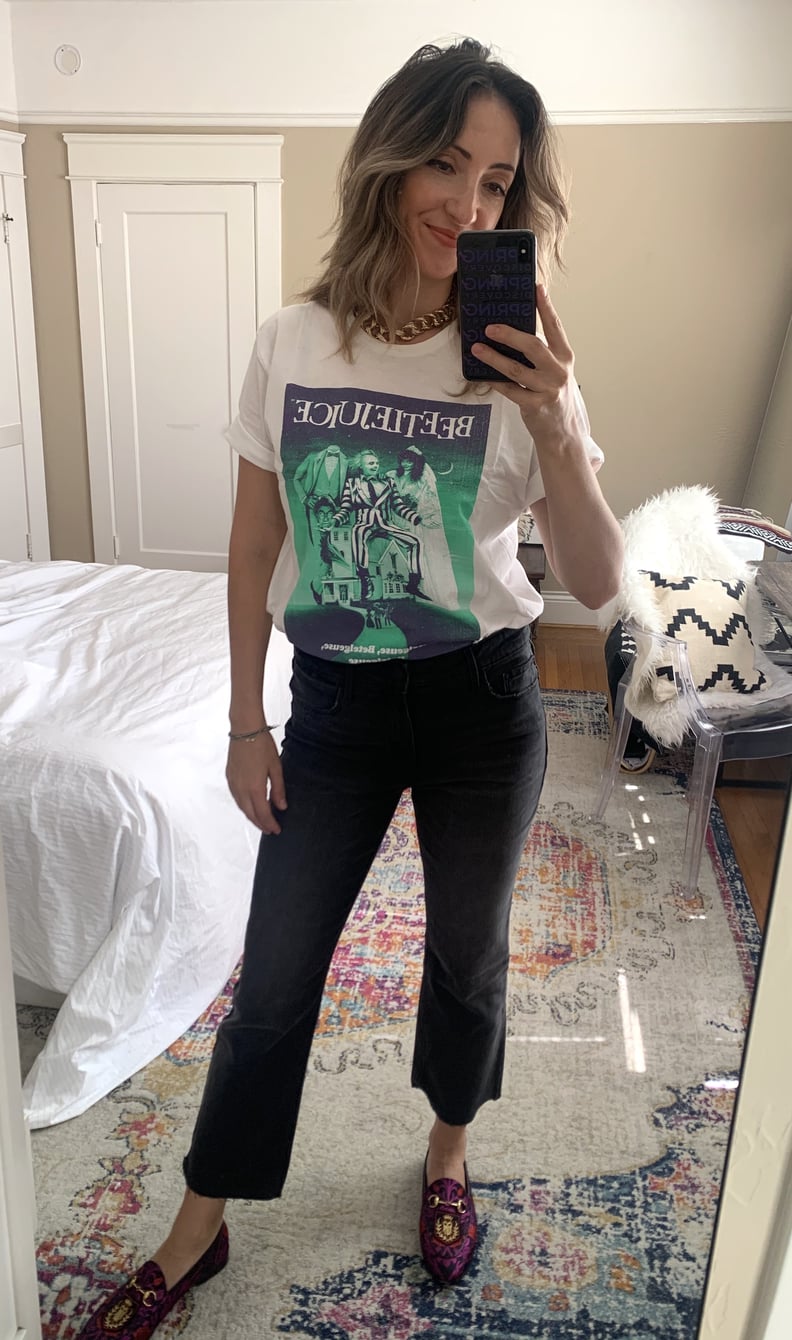 POPSUGAR Photography | Rebecca Brown
POPSUGAR Photography | Rebecca Brown
Every editorial product is independently selected by our editors. If you buy something through our links, we may earn commission.
What does your Zoom fashion game look like lately? For me, it's all about wearing feel-good graphic tees. I stocked up on bright tie-dye picks for summer so decided to quickly lean right into fall and searched for some proper seasonal tees. I wanted something comfortable, loose-fitting, and maybe a little moody, too. It didn't take long for me to find it at Old Navy. The Beetlejuice Movie Graphic Gender-Neutral Tee ($15, originally $19) had everything I was looking for. I ripped it out of the bag and immediately put it on. Fall is my vibe, and who better to tell that story than Tim Burton? See how I'm styling it and pick it up before Halloween.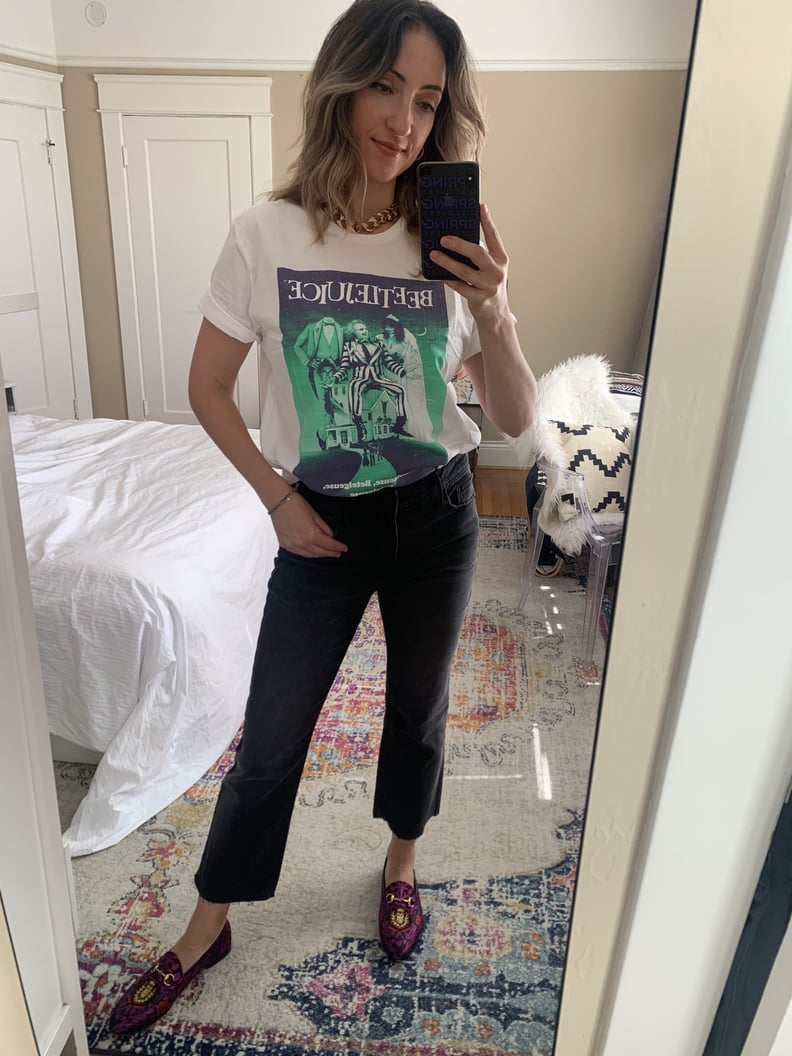 Beetlejuice Movie Graphic Gender-Neutral Tee
I'm a t-shirt girl through and through, so I had to have this Beetlejuice t-shirt ($15, originally $19) for fall. (How much do I love tees? The first thing I did after getting married was peel off my sequin fitted crop top and put on a t-shirt.) But back to the shirt; I love the shading of the Beetlejuice poster, and that the graphic takes up the entire space. I'm wearing it with a pair of kick flare jeans and loafers. And the sleeves are rolled up which always makes me feel more polished.