Has Victoria's Secret Learned Its Lesson? Bella Hadid Tests the Waters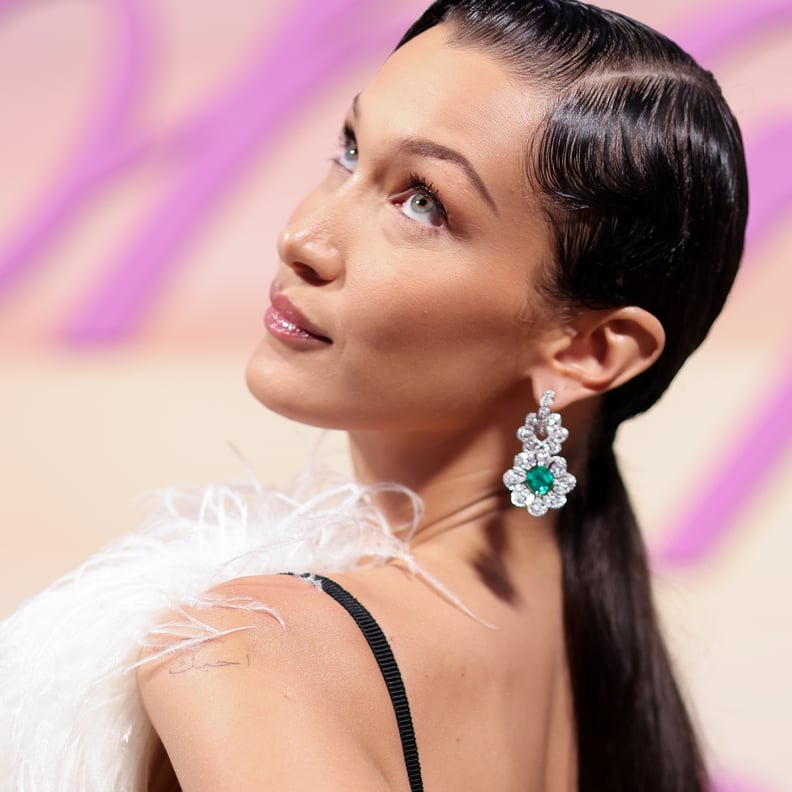 It took Bella Hadid almost a year and a half to sit down with Victoria's Secret and discuss the prospect of joining the brand's VS Collective as an ambassador. The lingerie giant launched the initiative in June 2021 to re-shape its ethos, naming pro athletes Megan Rapione and Naomi Osaka, actress Priyanka Chopra, photographer Amanda de Cadenet, skier Eileen Gu, and models Adut Akech, Paloma Elsesser, Hailey Bieber, and Valentina Sampaio as board leaders. But Bella's history with VS, beginning with her walking in the annual runway show in 2016 (which has since been discontinued for its lack of diversity and inclusivity), made her reluctant to take the call.
As detailed to Marie Claire on Dec. 2, Bella wanted to be sure that under the leadership of EVP and Head Creative Director Raul Martinez and Casting Director Felicity Webb, women would be uplifted and protocols would be put in place to maintain a safe environment. Bella was one of the many models who came forward to accuse former executive at L Brands (parent company of VS) Ed Razek of sexual harassment and inappropriate conduct in 2020. Razek stepped down from his position and denied accusations, leaving a brand devoid of female empowerment in his wake.

"I feel empowered in lingerie, instead of feeling like my body is some sort of money maker."
But VS Collective attracted Bella with a presentation and a contract that says she does not have to show any part of her body that she does not wish to reveal while modeling. "[We] don't have [that] anywhere else. Not in editorial [shoots], not any other fashion shoots, so it's incredible to see that a lingerie company had even thought about this . . . That's really important for us as women, because sometimes, going into these sets, we do lose our boundaries. And our boundaries are not accepted. So for them to tell us that we do have that power over our bodies and ourselves — and if we don't feel comfortable with something we can speak out — that's super important," Bella said.
Her first foray into the new VS campaigns came in November 2019 with the Mad for Plaid Holiday Collection, and on Dec. 28, she Instagrammed the above photo from set, writing, "❤️‍🔥 @VICTORIASSECRET ❤️‍🔥 The days we have on set are some of the best days I've had …" Bella said that her personal self-love journey through therapy has provided her with the confidence and mental health it takes to really own her body again and re-develop her relationship to beauty, which is something we hope the new VS Collective team will continue to promote — both for its ambassadors and outwardly to the consumer.
Bella even teased that she'll eventually be trying her hand at designing. "What lingerie has been to the world is just like, this unattainable, super uncomfortable way to be sexy for your man. What we want to do is really come in, hopefully with another collection that we'll design, [and] have it be really cool and comfortable and fun and sexy," she said. Here's hoping the vibe sticks well into the new year and beyond.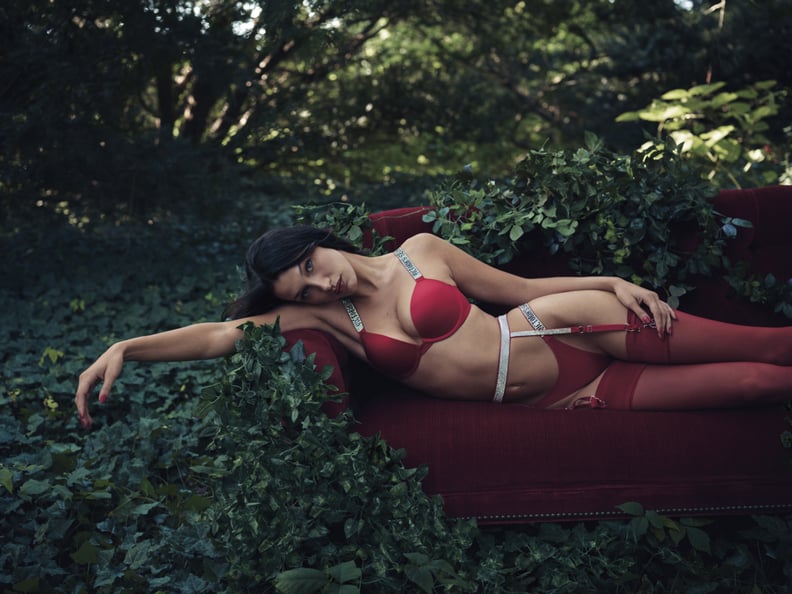 Above: A recent Victoria's Secret campaign shot of Bella Hadid.
"My life for so many years revolved around only working and . . . how I was going to lose that weight for one of those shows. Now, I just am who I am. And I don't need to change for anybody else — even when I see things online about people talking about my body or the way it fluctuates or this or that. I wake up in the mornings for me and not for anyone else," Bella said.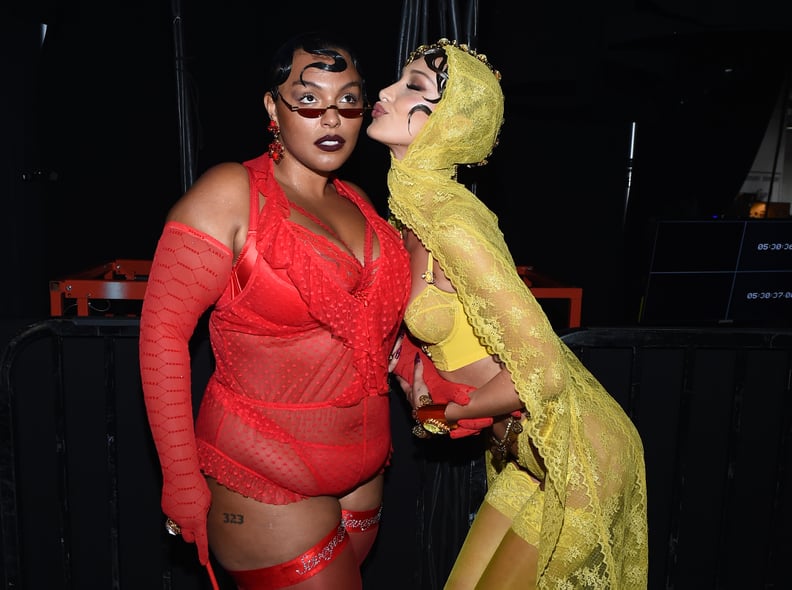 Above: VS Collective members Paloma Elsesser and Bella Hadid pose backstage at the 2019 Savage x Fenty show.
"I think the beauty of what Victoria's Secret is as a collective is about the conversation. All of us together, Paloma [Elsesser], Adut [Akech], when we sit on set, we're just grateful for how we feel supported now, instead of how we used to feel, when it was a lingerie company that used to be run by men for men . . . I just look around [on set] and I feel empowered again. I feel empowered in lingerie, instead of feeling like my body is some sort of money maker," Bella Hadid said.