There's no doubt about it: 13 Going on 30 is a totally iconic movie, both for its plot and for its fashion moments. The 2004 romantic comedy is packed with peak '00s fashion, plus a few fabulous '80s throwbacks for a style that's completely its own and highly memorable. It's just the right blend of teenage Jenna's sweet, playful sensibilities with the high-fashion world that her future adult self works in, and we'd be lying if we said we didn't get some inspiration from her looks back in the mid-2000s! Keep reading for a roundup of the top 10 13 Going on 30 fashion looks that we're still thinking about all these years later! Which one is your favorite?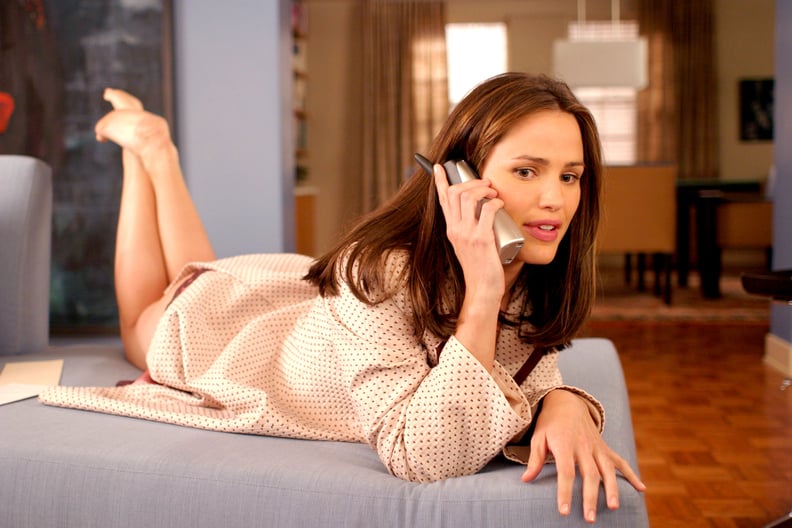 This Adorable Polka-Dot Robe
Jenna's pink and black polka-dot silky robe is the kind of loungewear we'd still wear today, if we're being honest!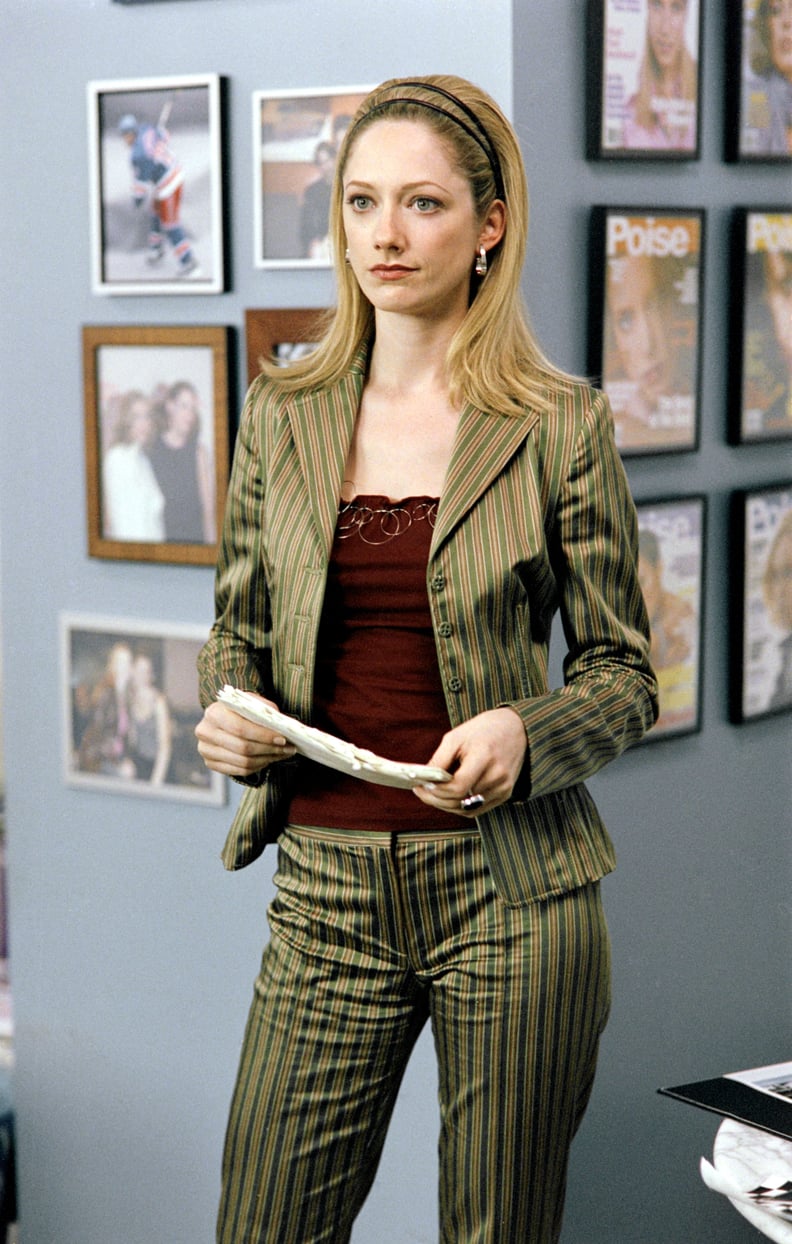 This Statement-Making Gold Pinstripe Suit
Pairing a gold pinstripe blazer-and-pants suit with a burgundy cami is pretty much the perfect way of conveying, in 2004 fashion language, that Lucy is a tough, in-charge boss!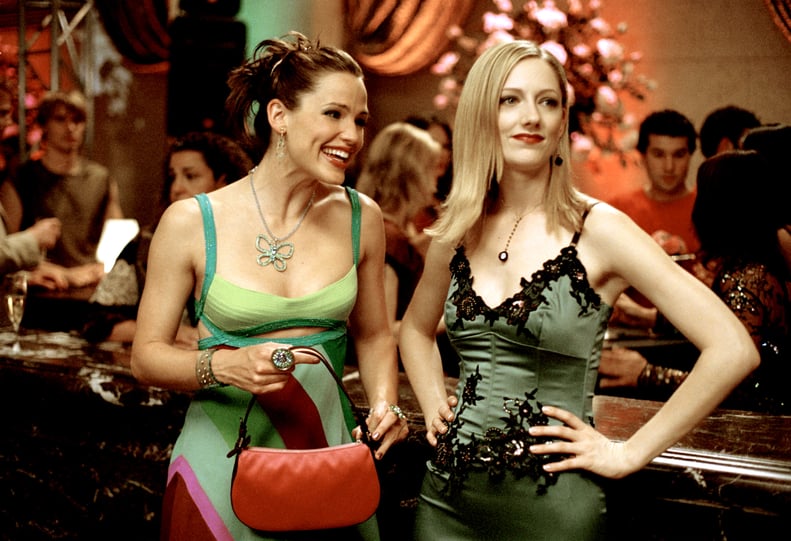 Lucy's On-Trend Applique Club Dress
Lucy's dress in this scene is the perfect collision of so many throwback trends, including the baby doll dress, spaghetti straps, and statement-making appliques.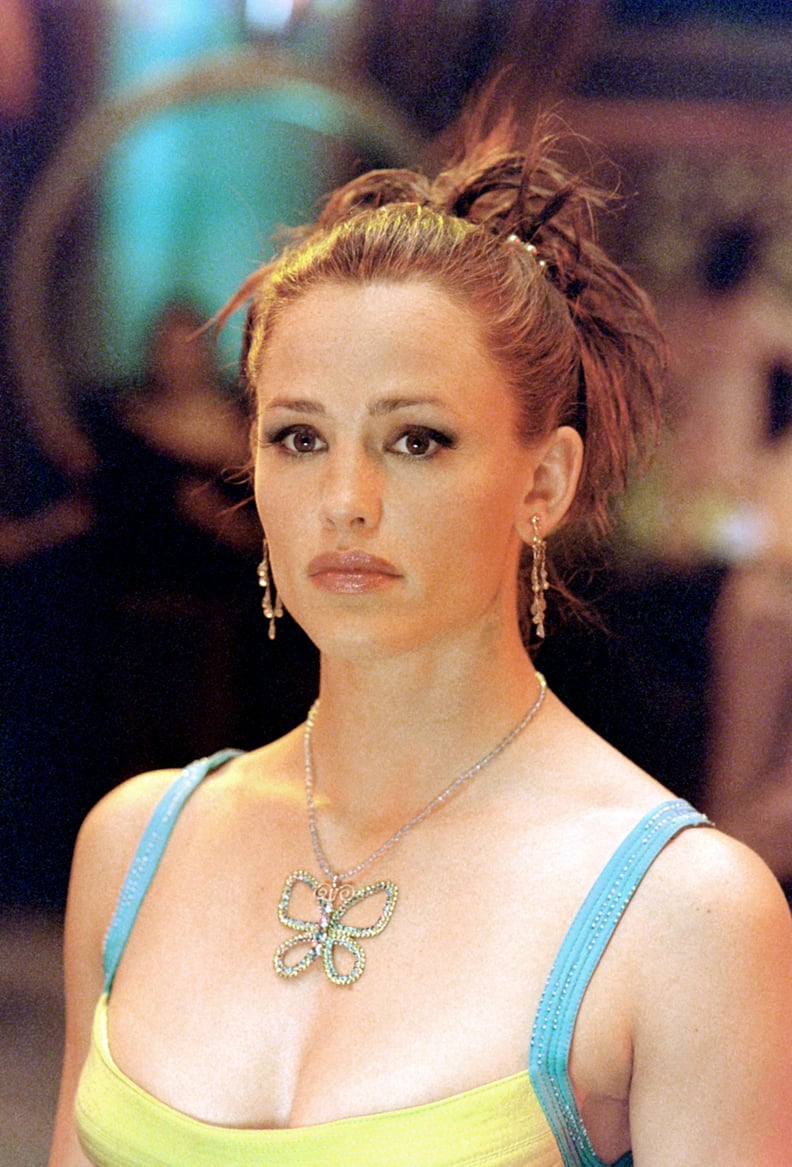 This Throwback Giant Butterfly Necklace
Show of hands: who else absolutely tried to find a version of this necklace in middle school or high school?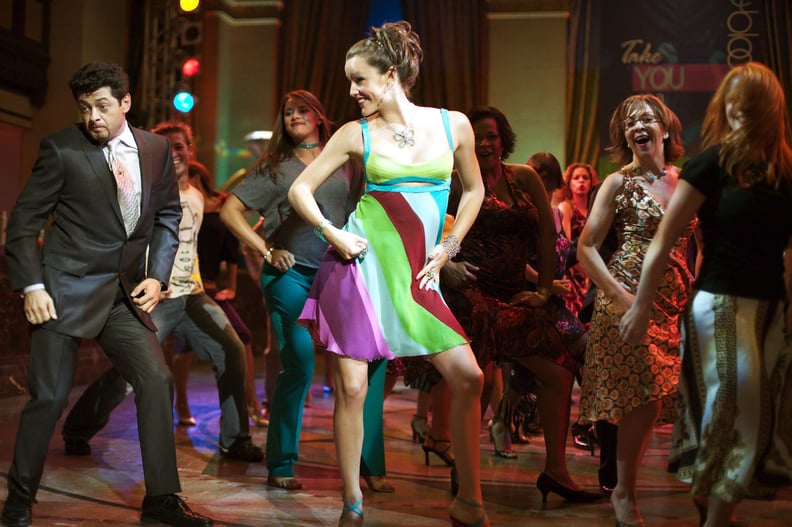 This Iconic Technicolor Dress
Jenna's brightly colored striped dress in the iconic dance scene is the moment where adult-Jenna and teen-Jenna start to collide: the dress style isn't too juvenile, but the bright colors set her apart and remind us that she's, literally, a teenager at heart.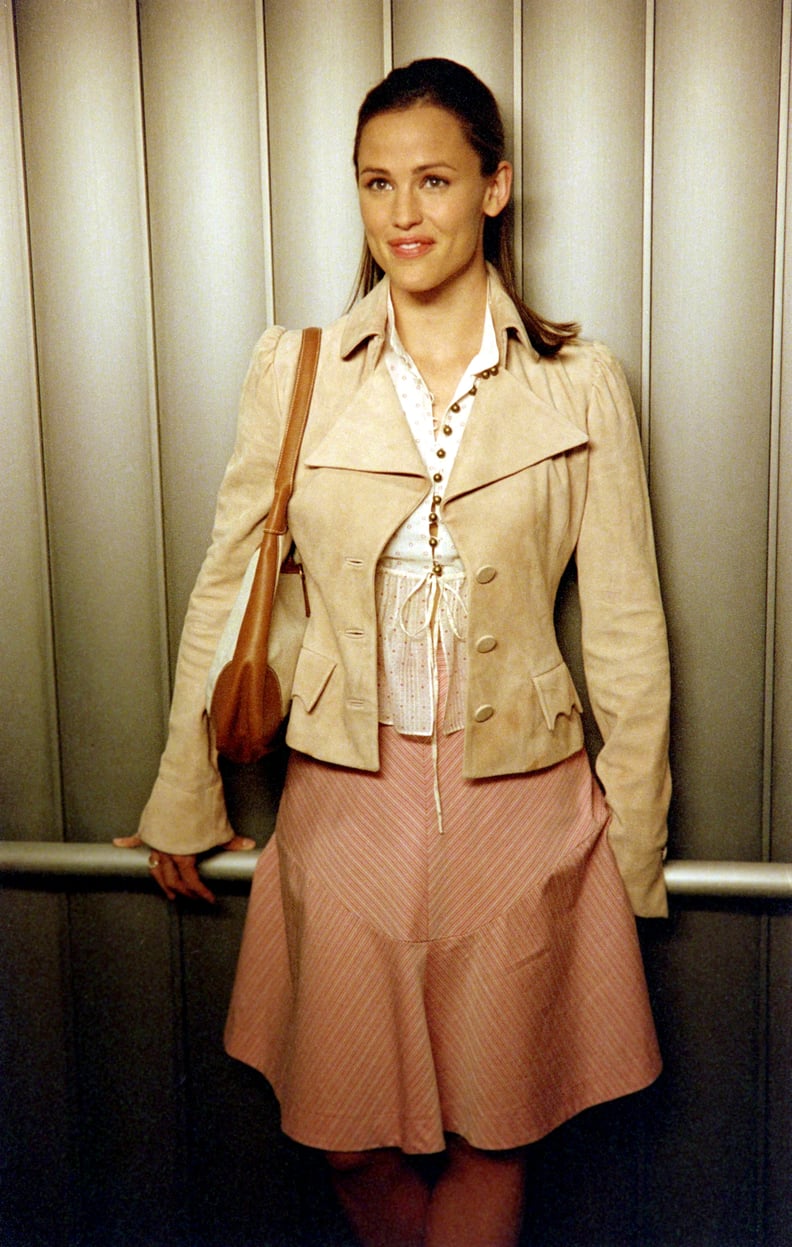 This Unconventional Skirt and Blazer Combo
This is absolutely what we thought passed for professional(ish) in 2004: a soft, knee-length skirt and a khaki jacket with giant lapels. It's softer and more neutral, but still embraces Jenna's youthful tastes.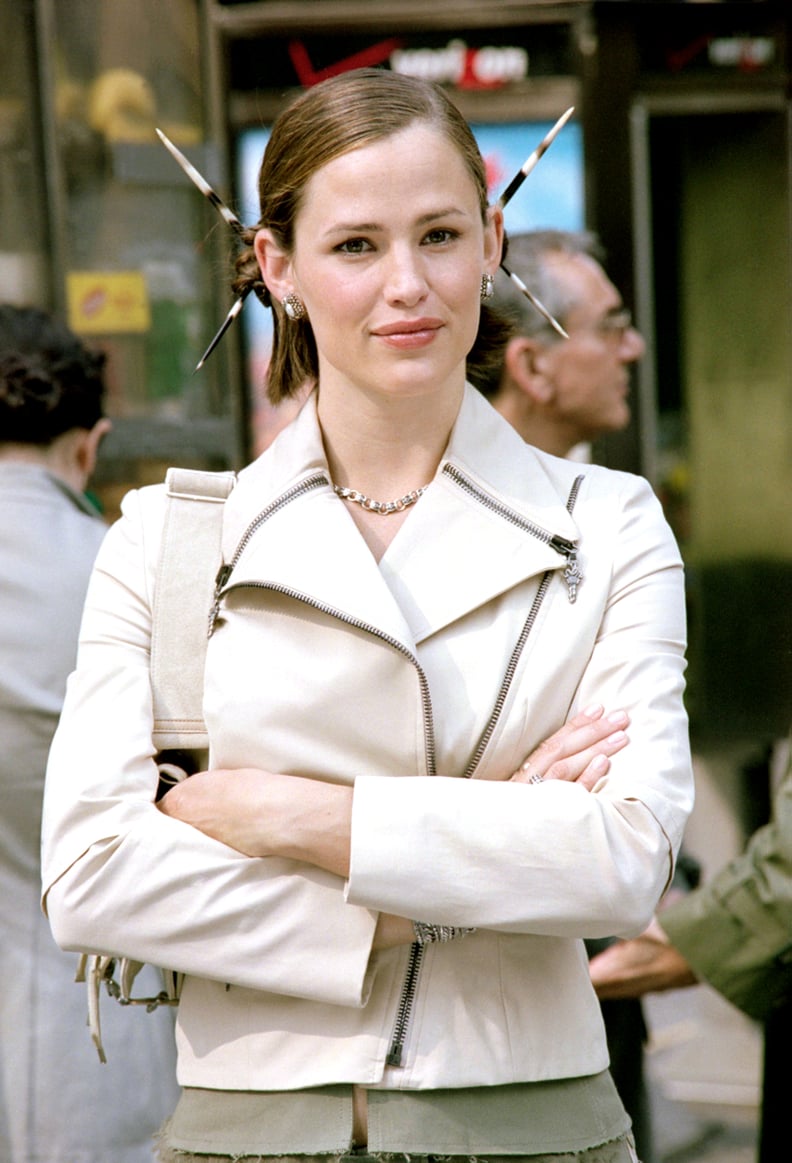 This Stylish White Jacket
How to say "I'm in charge now"? With a structured white jacket and those "chopstick" hair pieces, of course!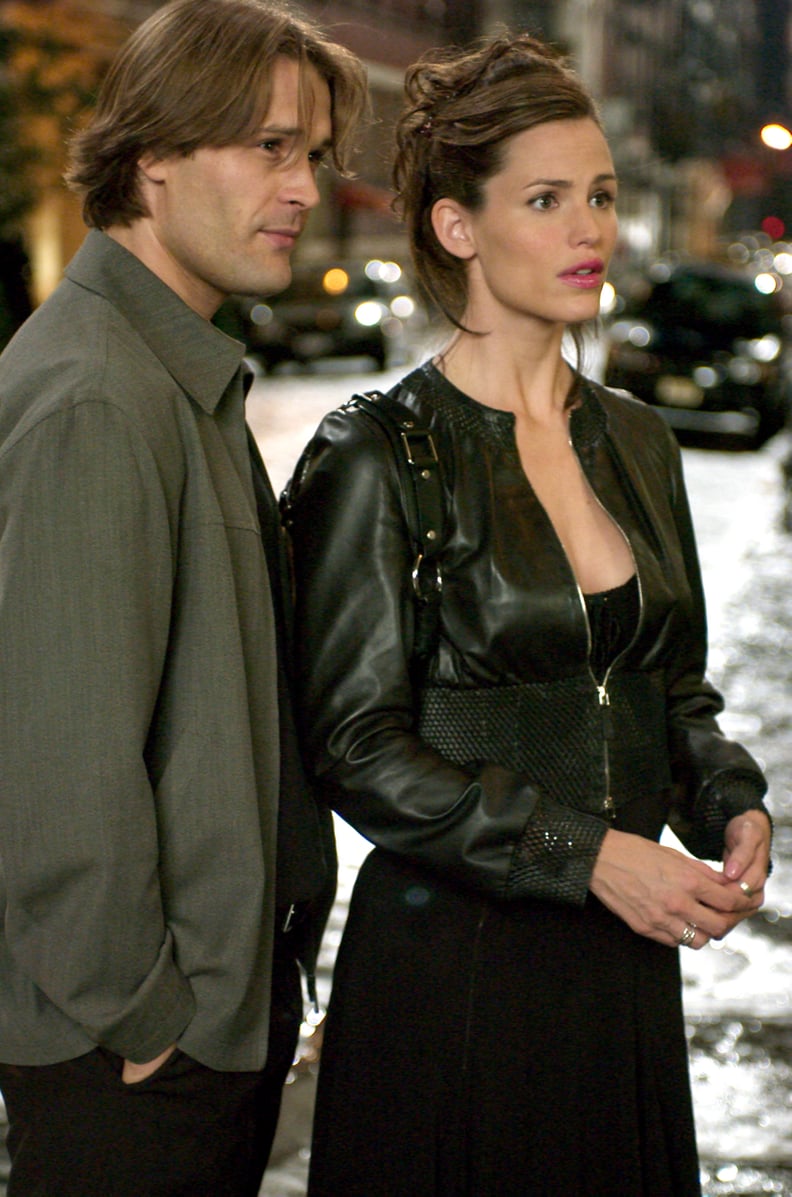 This Super-Chic Leather Jacket and Dress Combo
Honestly, we're still styling leather jackets over dresses now, and we especially love the collarless style of this one.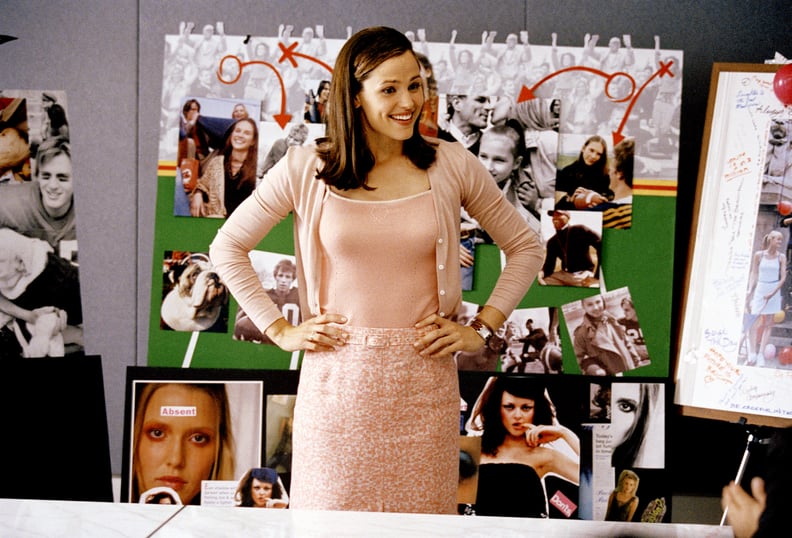 This Sweet Monotone Blush Ensemble
It's such a satisfying moment when Jenna re-embraces her true self rather than trying to fit into the high fashion world, and her outfit in the climactic pitch scene reflects that: a blush skirt-and-cardigan set that strikes a perfect balance between her young soul and her grown-up image.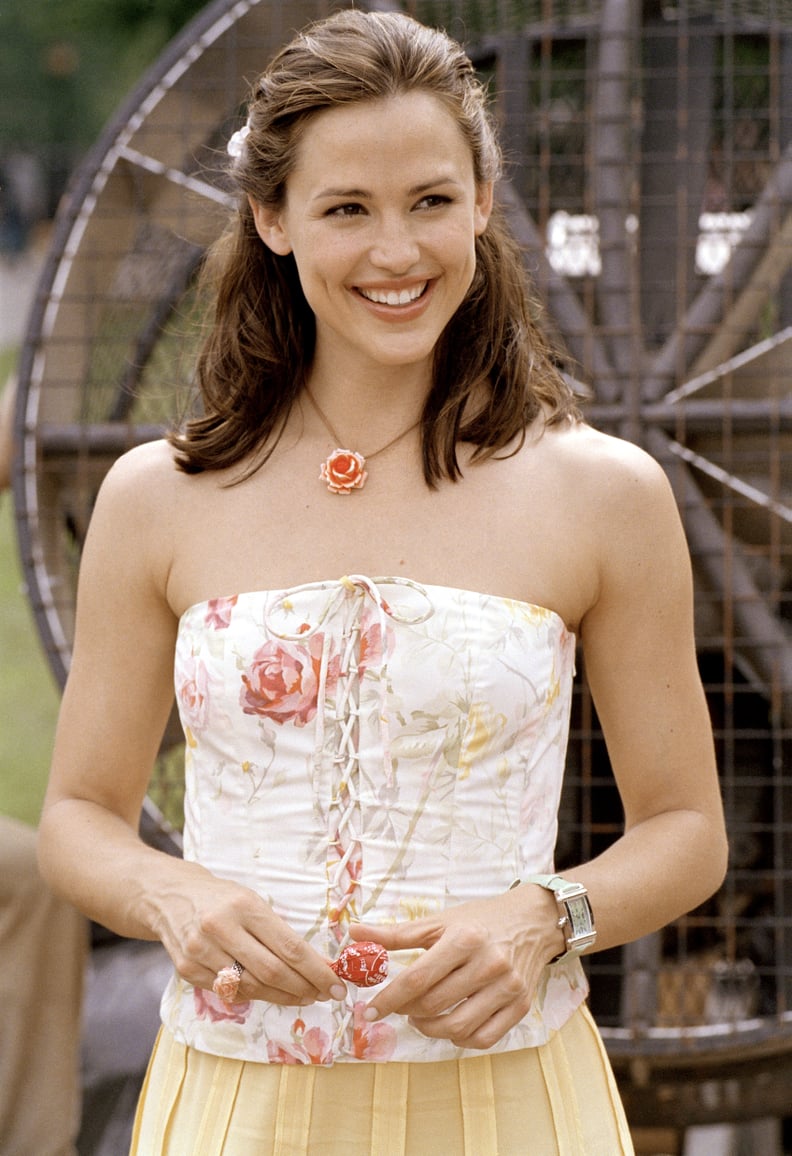 This Soft Floral Corset Top and Matching Necklace
Strapless corset tops were a huge thing back in 2004, and this version softens the style with a pretty floral print, topping off the look with a coordinating rose pendant necklace.