We Can't Stop Thinking About These 8 Bold, Printed Outfits Celebrities Wore This Week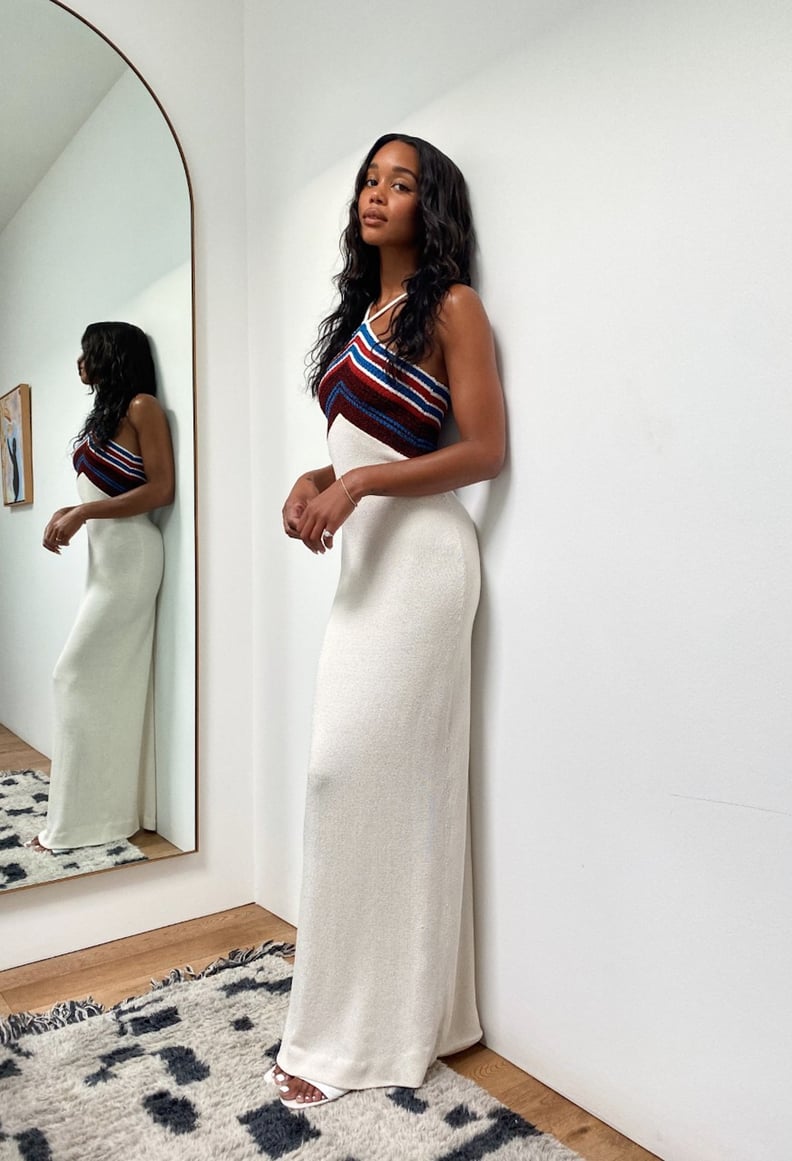 Courtesy of Proenza Schouler
Courtesy of Proenza Schouler
This past week, there was a common theme among our best dressed celebrity looks: all of them featured some sort of bold print. Let's start off with Joey King, who has been doing press for her upcoming Netflix movie The Kissing Booth 3. The actress, who was styled by Jared Eng, chose a bold red checkered dress by Rowen Rose paired with chunky D&G combat boots and black gloves by Gaspar Gloves. Disney breakout star Avantika also opted for a red-and-white number while promoting her film Spin.
If you're more into retro prints, take notes from stars like Dua Lipa and Kali Uchis. Dua opted for an amazing blue bodysuit that reminded us of the Power Rangers. Kali, on the other hand, went for a long-sleeved bodysuit in a bold orange striped print. Looking for something more muted? Laura Harrier wore a stunning white Proenza Schouler knit dress that featured a simple red-and-blue geometric design on the top half of the dress. Ahead, take a look at some of our favorite celebrity looks of the week.
Kali Uchis
We've never wanted to wear a striped jumpsuit more after seeing Kali in this look.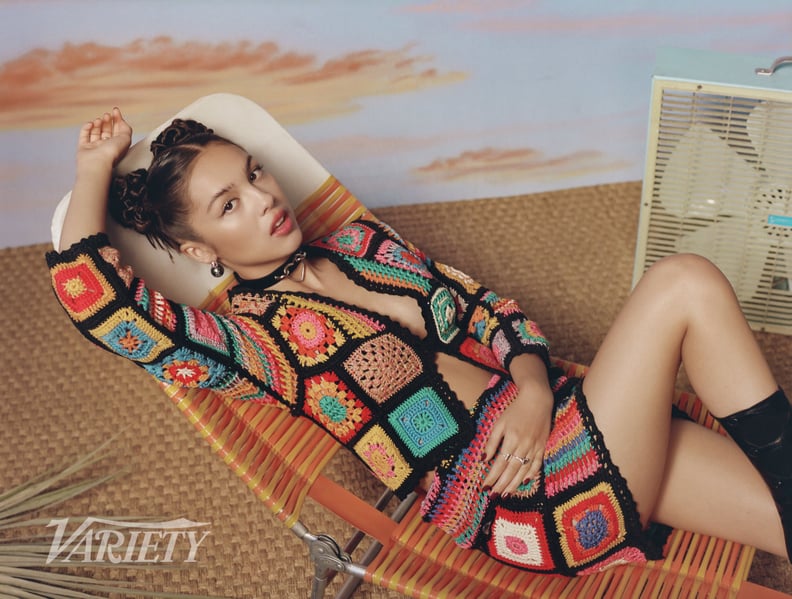 Olivia Rodrigo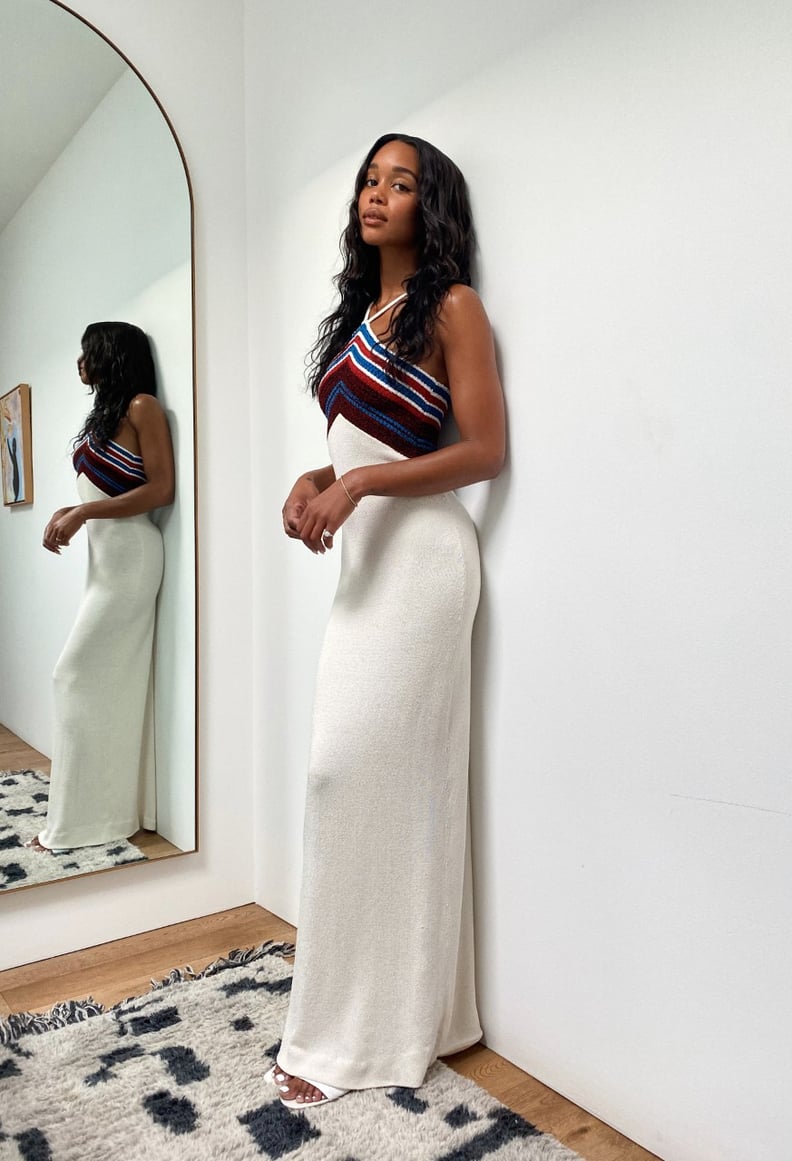 Laura Harrier
Laura found a sleek yet stylish way to incorporate a print with this Proenza Schouler dress.
Dua Lipa
We can't get enough of Dua's Power Rangers-inspired bodysuit.
Elsa Hosk
If Elsa's checkered cardigan isn't a whole vibe, we don't know what is.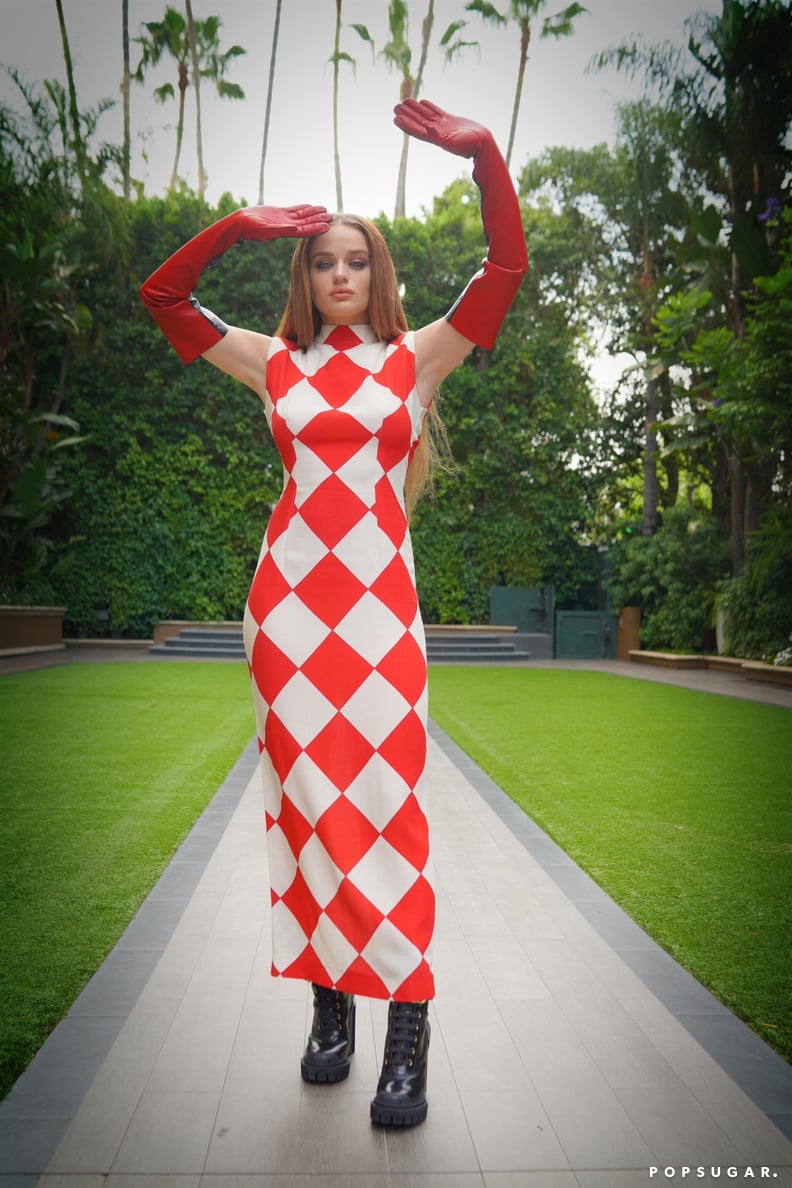 Joey King