5 Celebs Who Brought the '90s Back This Week With Their Outfits
This week, celebrity street style was all about the casual '90s look. Since we're still digesting all of the amazing looks from the Golden Globes, it was a nice change of pace to see what some favorite A-listers wore off the red carpet and IRL instead. Turns out, their casual style came with a hefty dose of nostalgia.
While most people were still grappling over Timothée Chalamet's ability to grow a tiny mustache, I personally couldn't get over his amazing Prada jacket. The Little Women actor was seen walking down the streets of NYC wearing a '90s-inspired Prada nylon jacket with a pair of joggers, high socks, and New Balance sneakers. He wasn't the only celeb to follow suit in the black and white '90s look.
Dua Lipa went for a white mini slip dress paired with high socks and chunky Prada sneakers, while Hailey Baldwin also kept casual in baggy jeans, a distinct trend from the decade as well. Sure, all of these outfits were casual, but it was the fact that they were utterly wearable that landed them on our best dressed list for the week. Keep reading to see our top five outfits ahead.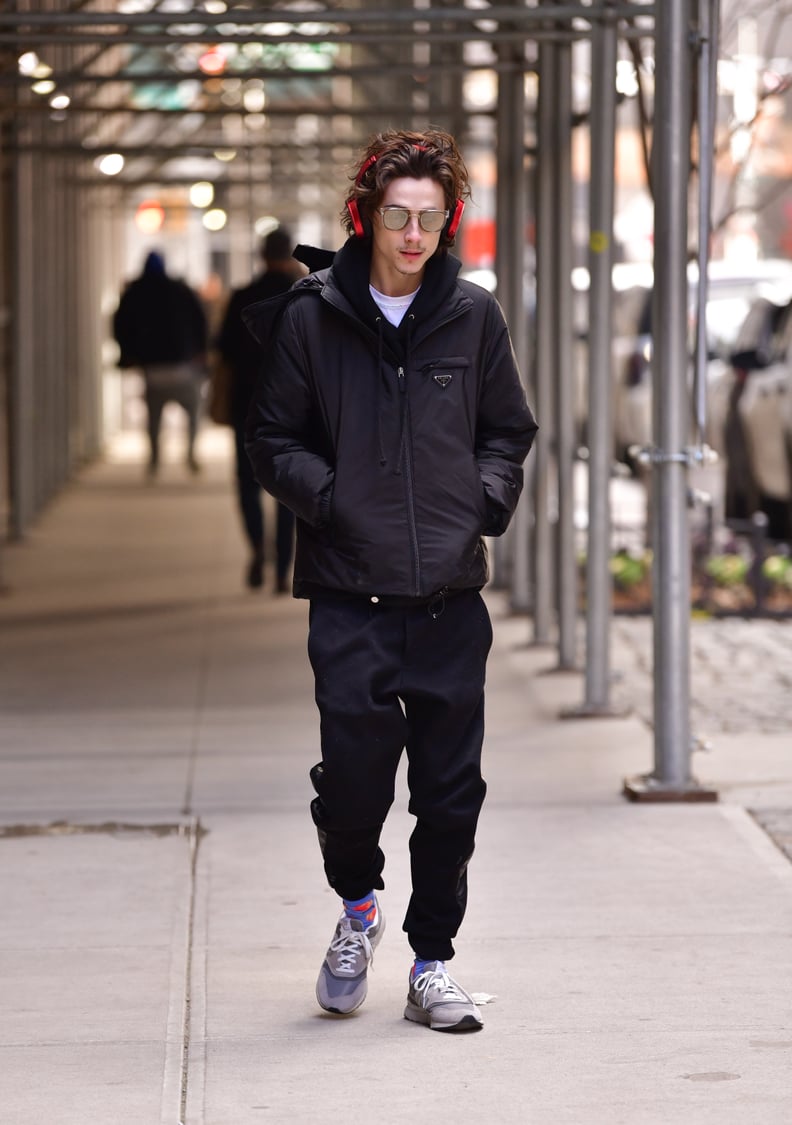 Timothée Chalamet in New York
We love how Timothée styled his nylon Prada jacket with joggers. His socks make for a colorful pop against his New Balance sneakers.
Dua Lipa in LA
Dua Lipa looked straight-up angelic in this white slip dress, long socks, and chunky Prada sneakers.
Hailey Baldwin in LA
We love the simplicity of Hailey's outfit. She styled an oversize sweater with baggy jeans and a mini shopping-bag-inspired Balenciaga bag.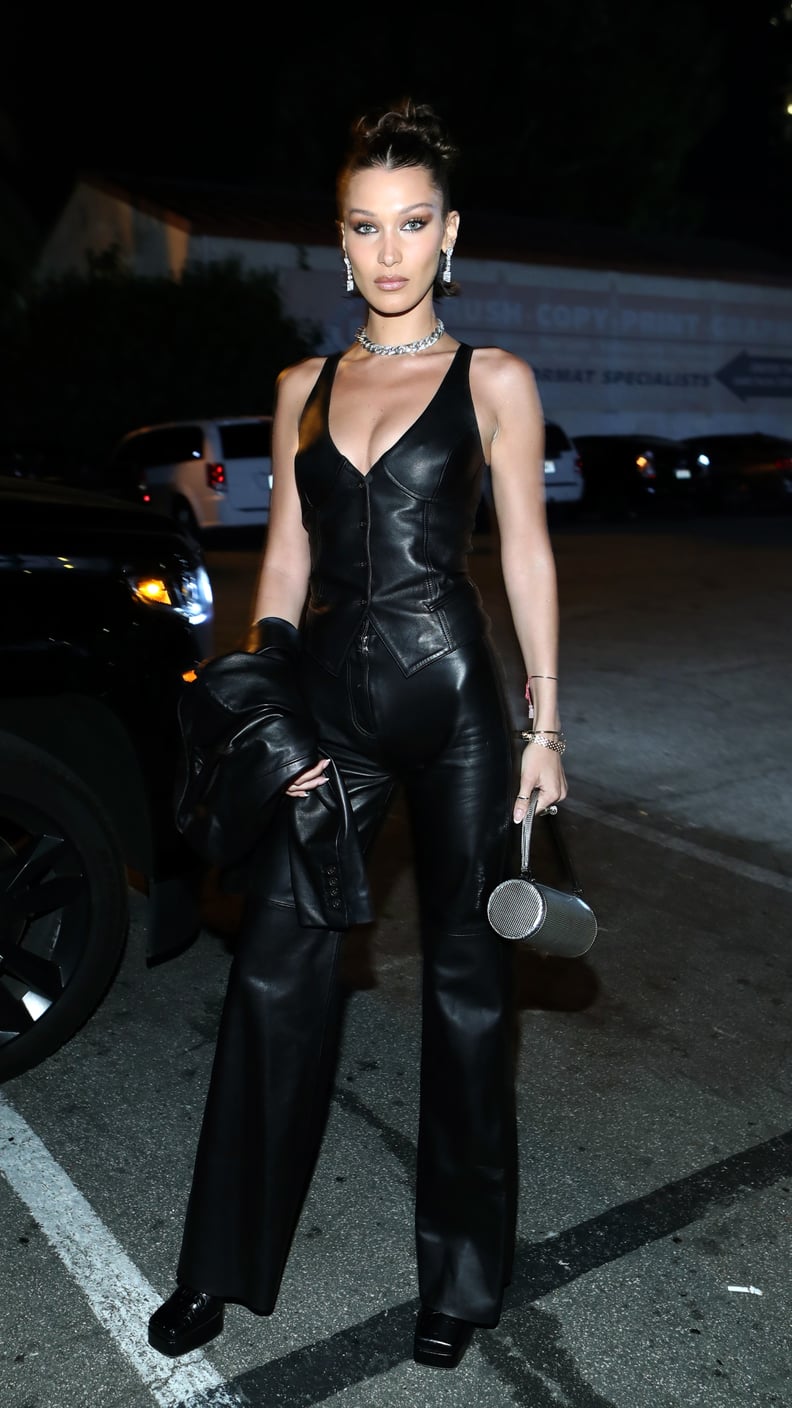 Bella Hadid in LA
Bella Hadid makes bad look so good in this Tommy x Zendaya look. The all-leather outfit reminds us of the iconic '90s film The Matrix.
Sofia Richie in LA
Sofia kept things cool in a cropped top and pinstripe pants that means business.