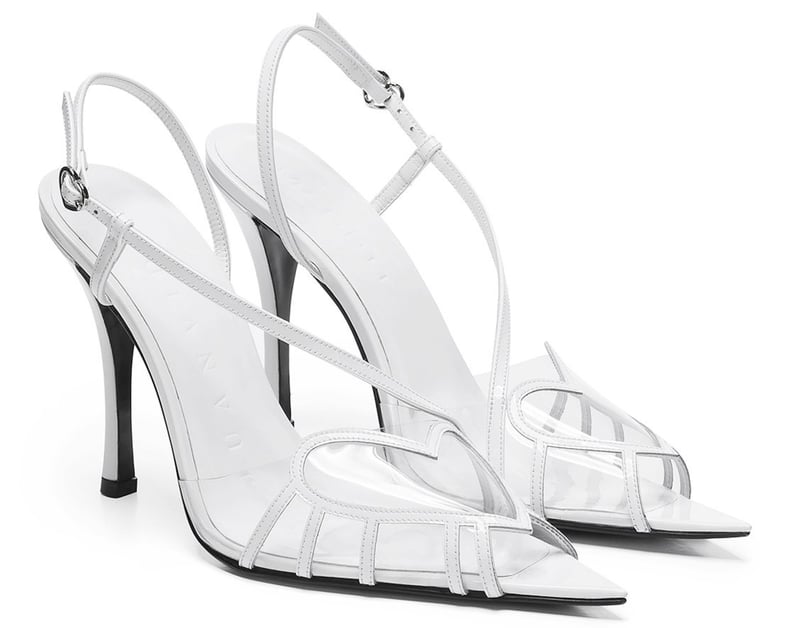 Clothia
Clothia
As POPSUGAR editors, we independently select and write about stuff we love and think you'll like too. If you buy a product we have recommended, we may receive affiliate commission, which in turn supports our work.
The piece: Juan Vidal PVC Heart Slingback Heels
The price: $550
Why I want it: I first came across Clothia, a curated retail site created to support emerging European designers, at random. Immediately, I was attracted to the brands featured, all of which have truly unique aesthetics. They're for the fashion gal who likes to stand out. She collects original pieces, and most of her prized possessions are probably vintage. When I clicked into the accessories section, it's like my eyes turned into magnets, attracted straight to Juan Vidal's PVC slingbacks and nothing else.
"Juan Vidal is a remarkable young designer that exemplifies Clothia's mission of bringing unique design talent to the US market. We are thrilled to be his exclusive partner in the US and his pieces are frequently bestsellers on the platform," Elena Silenok, Founder/CEO of Clothia told me. It's no wonder I was instantly smitten.
I recently got engaged and have barely thought about bridal looks (I've yet to even pick a wedding date or a location!), but I know I'll be wearing these adorable shoes to at least one of my upcoming celebratory events. My bridal shower? Possibly! My rehearsal dinner? Maybe! Down the aisle? Why not wear them for all three major moments? I love that these pumps have a cute little heart-shaped buckle, another detail you might miss at first glance, if you're too distracted by the funky cutout on the vinyl upper. Most importantly, these shoes come in red and black, so if you care for a little variety, want to wear them on Valentine's Day, or are dying to try them with your holiday dress, that's possible, too.
"The inspiration for this shoe is Cinderella's fairytale: a jeweled shoe mixing contemporary vinyl with romantic crystal," designer Juan Vidal said. Shelling out cash for a pair of extraordinary heels like these doesn't happen every day (at least for me), but when a neat design screams my name, it's a reminder that I'm a fashion girl at heart — OK, these make that a literal statement! — and occasionally I deserve to gift myself something great.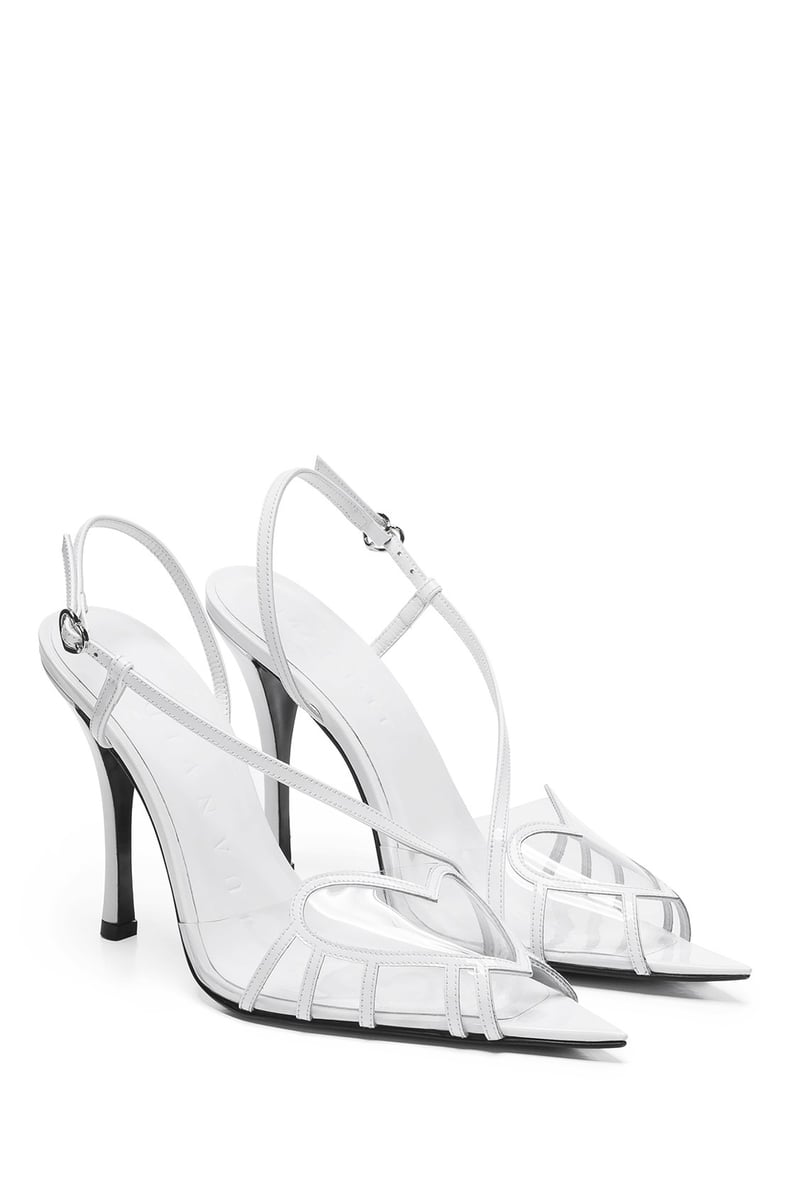 Juan Vidal PVC Heart Slingbacks — White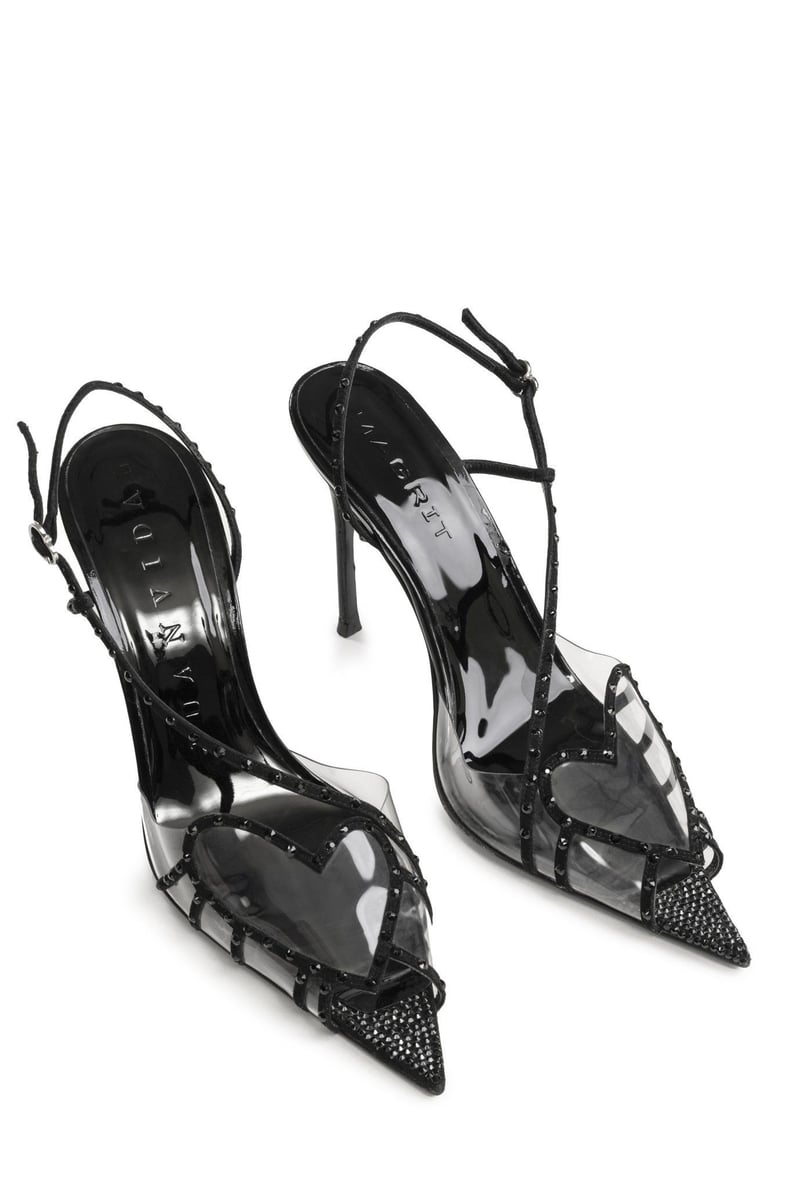 Juan Vidal PVC Heart Slingbacks — Black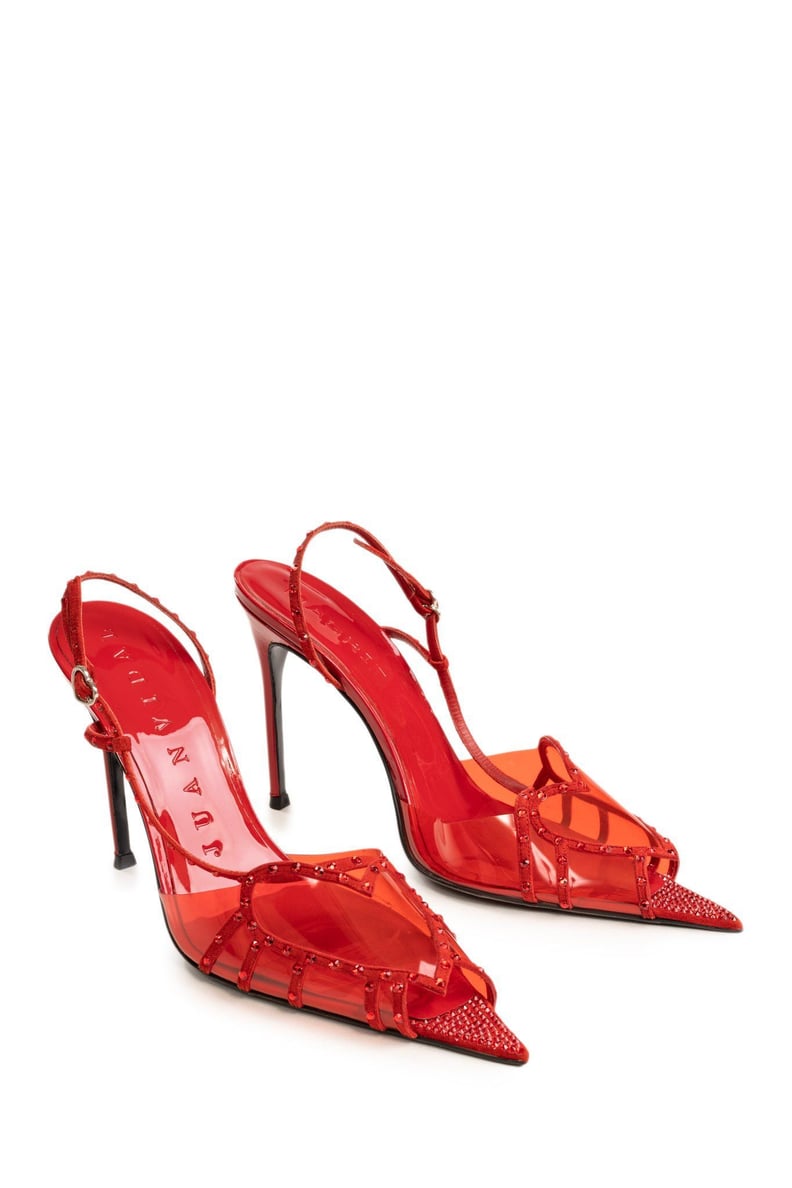 Juan Vidal PVC Heart Slingbacks — Red