How to Lose a Guy in 10 Days may have come out in 2003, but it's still one of my favorite movies for great fashion moments. Kate Hudson stars as fictional magazine Composure's how-to girl Andie Anderson who is desperately trying to ditch a guy, and her wardrobe is full of classic staples that you can easily still wear today. She also gets the privilege of wearing a beautiful yellow dress at the end of the film that will forever be one of the best outfits ever in a movie. Keep reading for my 12 favorite fashion moments from the film and to relive some of the best trends from the early 2000s.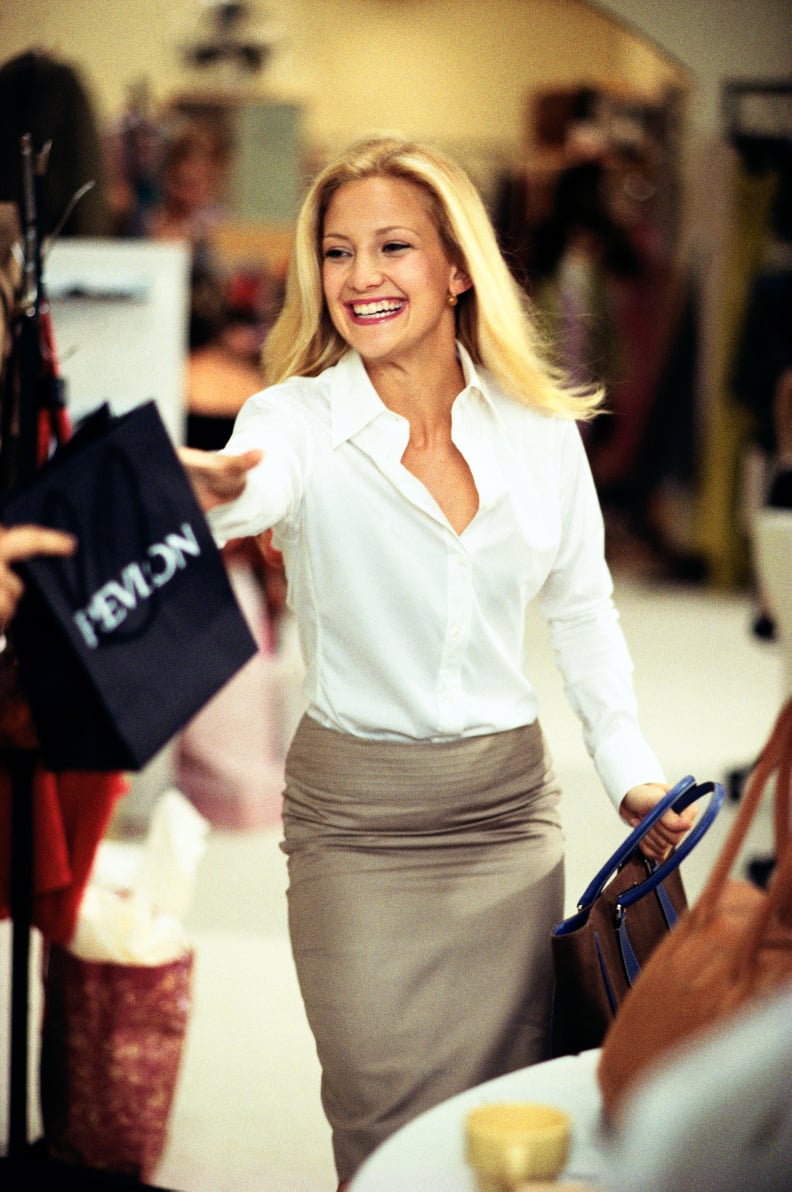 The White Button-Up With a Pencil Skirt
Andie's workwear is classic and chic, including this button-up and pencil skirt combo in neutral shades.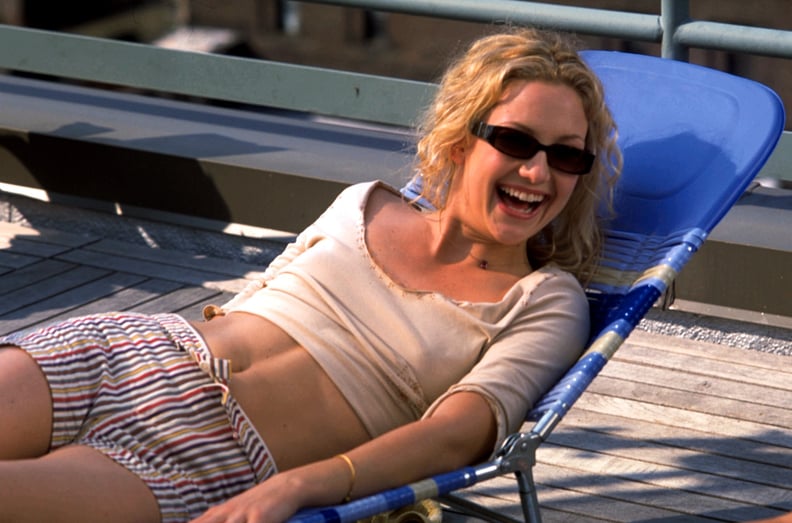 The Rolled-Down Shorts
I'm not convinced that Andie's shorts are only rolled down here because she's trying to get some sun. I truly believe that Andie would wear her casual striped shorts rolled down regardless.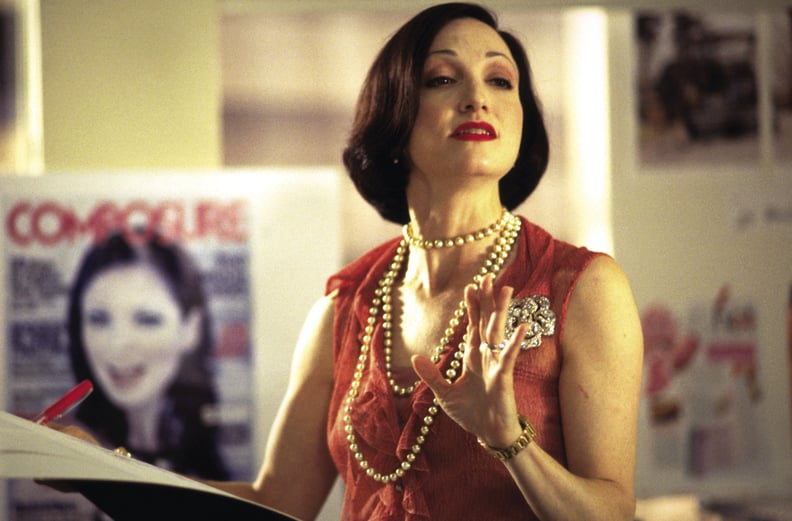 Strands and Strands of Pearls
Lana definitely has some interesting fashion choices in this movie, but I will forever love her multistrand pearl necklace with this outfit.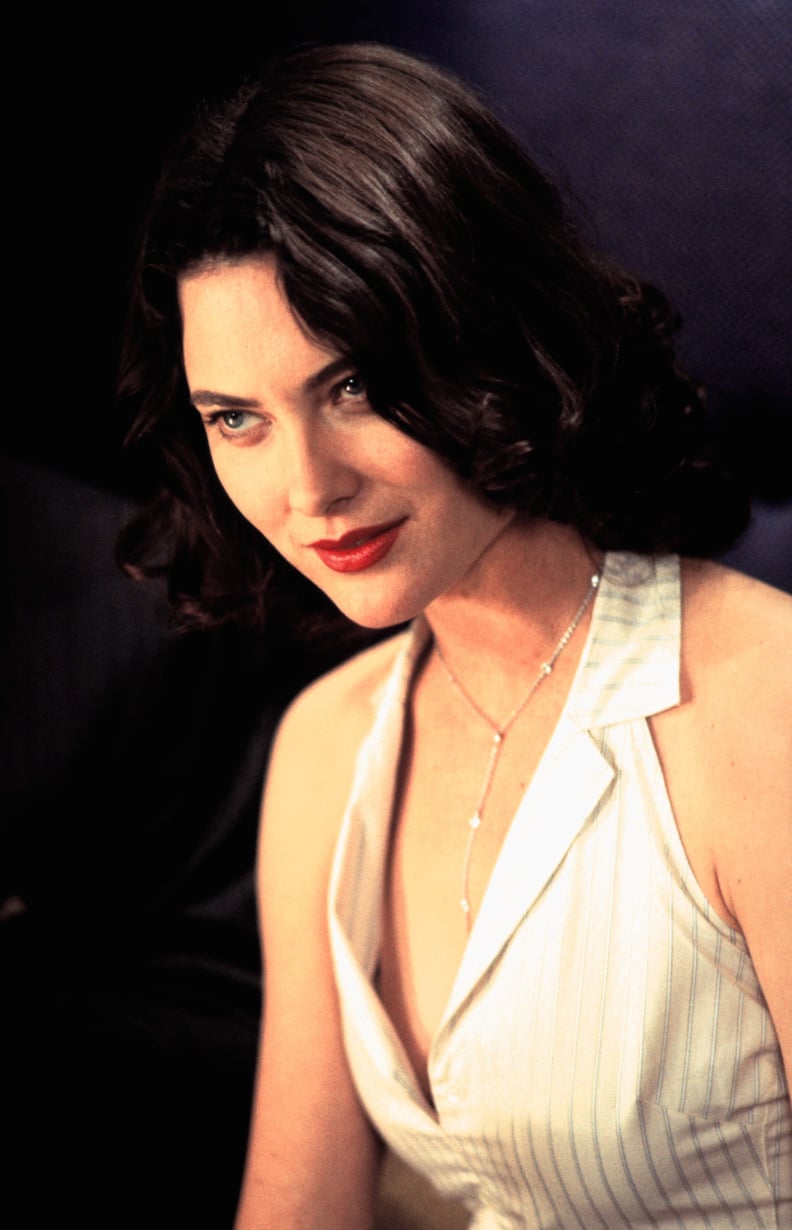 This Collared Halter
I absolutely had one of these tailored, collared, halter-neck shirts back in the early aughts, and I'm assuming that this movie is the reason for that.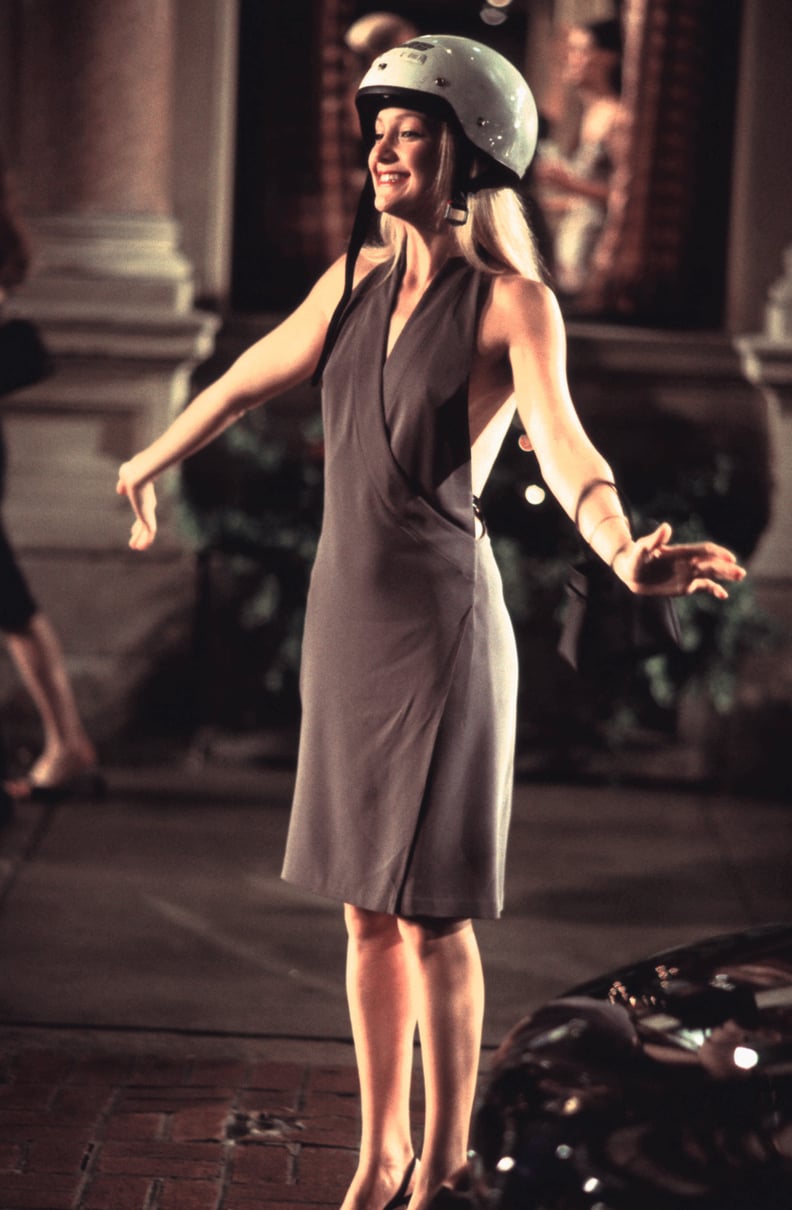 This Open-Back Wrap Dress
A lot of Andie's wardrobe is actually very basic, but in the best way. This open-back dress in another neutral color looks ridiculously stunning on her.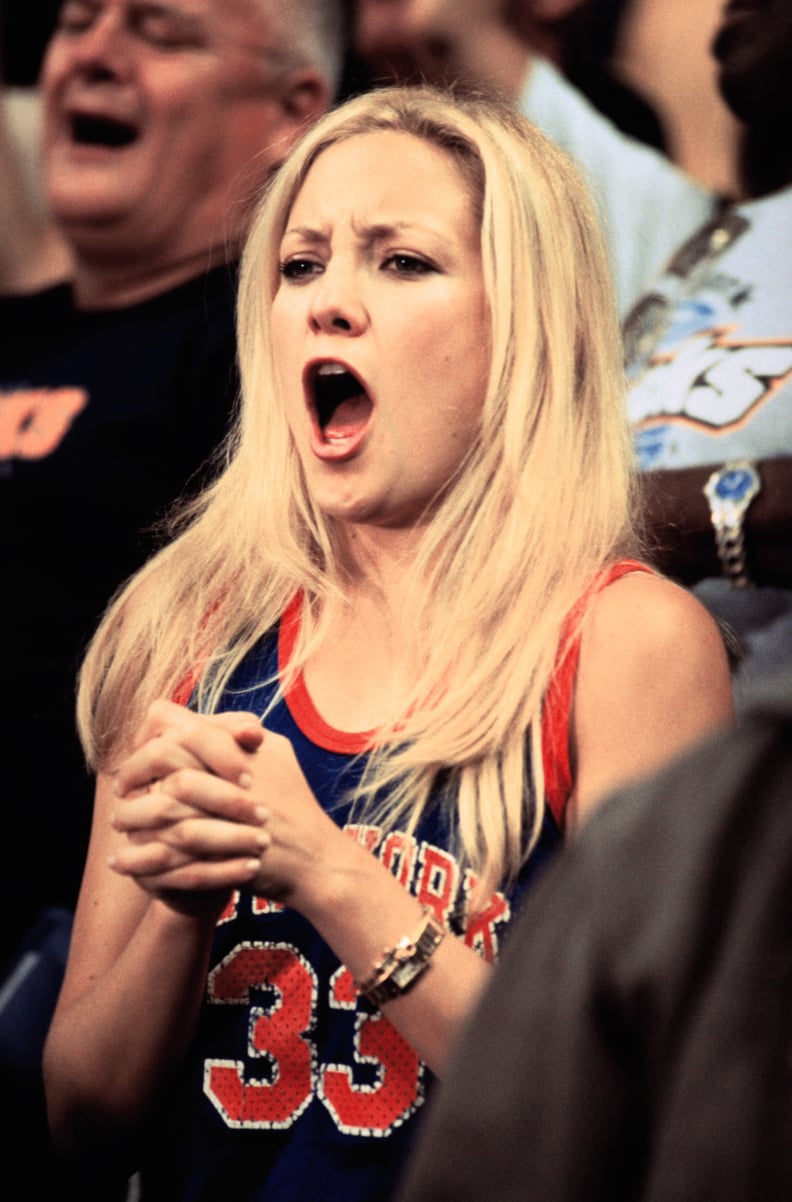 A Throwback Basketball Jersey
Andie is a huge Knicks fan, so of course she has some jerseys to choose from. I love this fitted one that looks to be a throwback, possibly from her younger years as a fan.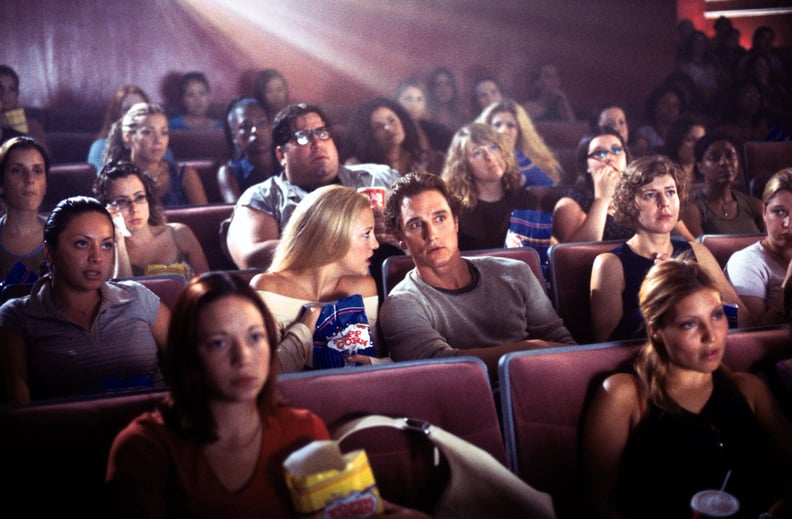 The Off-the-Shoulder Top
Another neutral! Andie's off-the-shoulder top from this movie-night scene is simple but chic.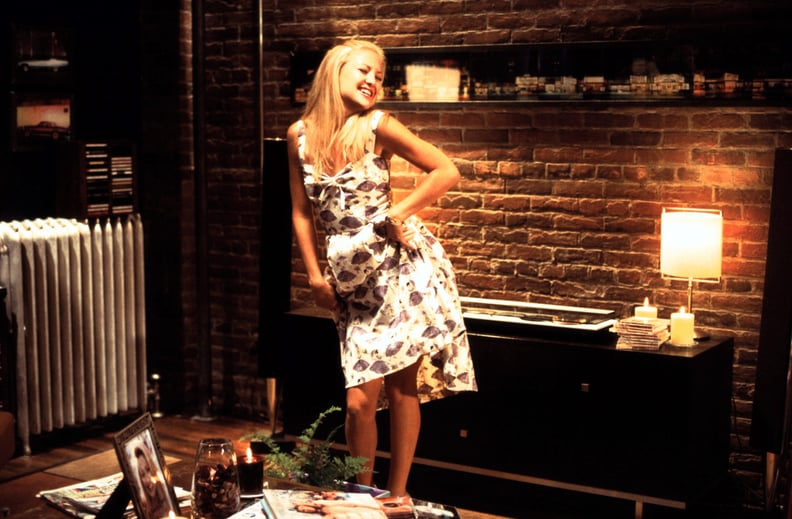 A Retro Floral Dress
When Andie's playing up her over-the-top girlfriend routine, it only makes sense that she would wear a retro-feeling floral dress to appear like the perfect housewife.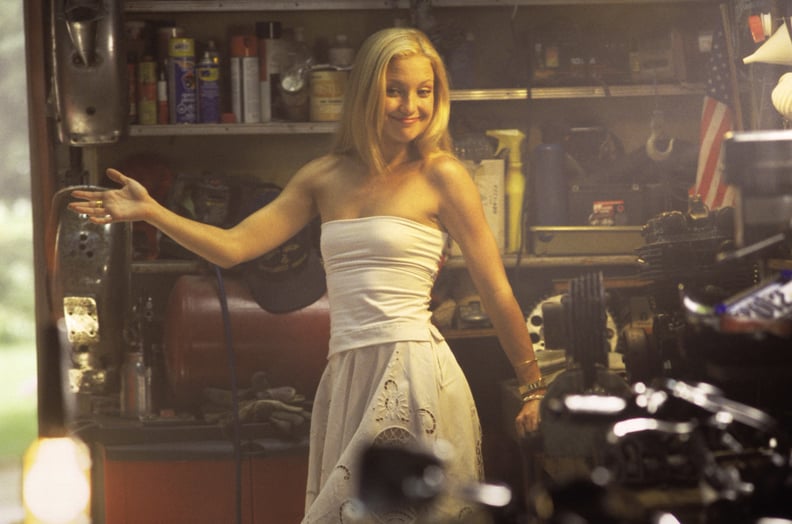 This Casual Tube Top
Andie pairs this white tube top with a flowing skirt to meet Ben's parents, and it kinda sorta works.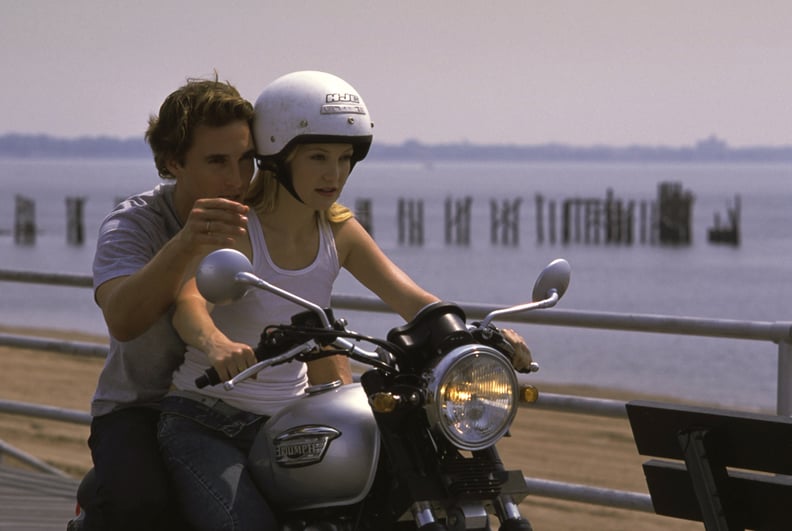 A Plain White Tank and Jeans
For some reason, I was obsessed with this outfit when I first saw the movie, even though it's so simple. There was just something about Andie wearing a plain white tank that looks like it was swiped from Ben with some low-rise jeans while they spent the day together. So good.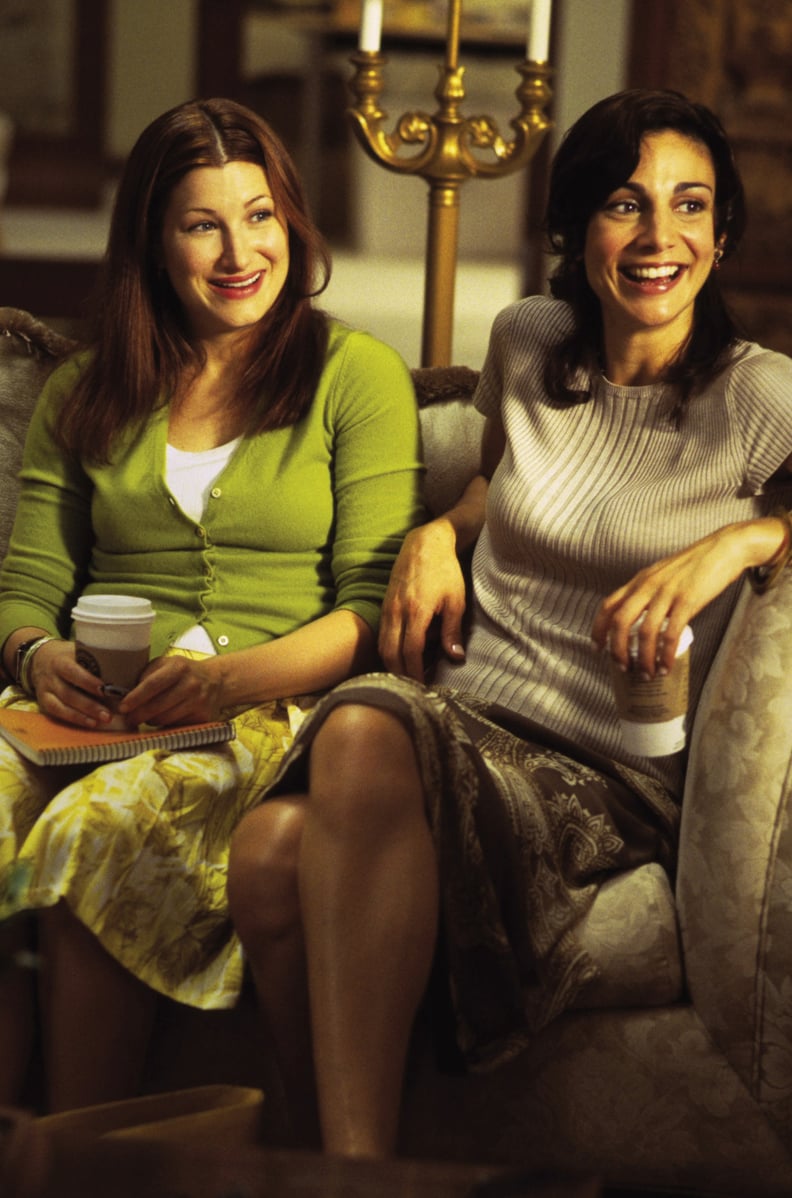 That Green Cashmere Sweater
Andie brings Michelle this cashmere sweater to help heal her broken heart, and the color complements her hair color perfectly.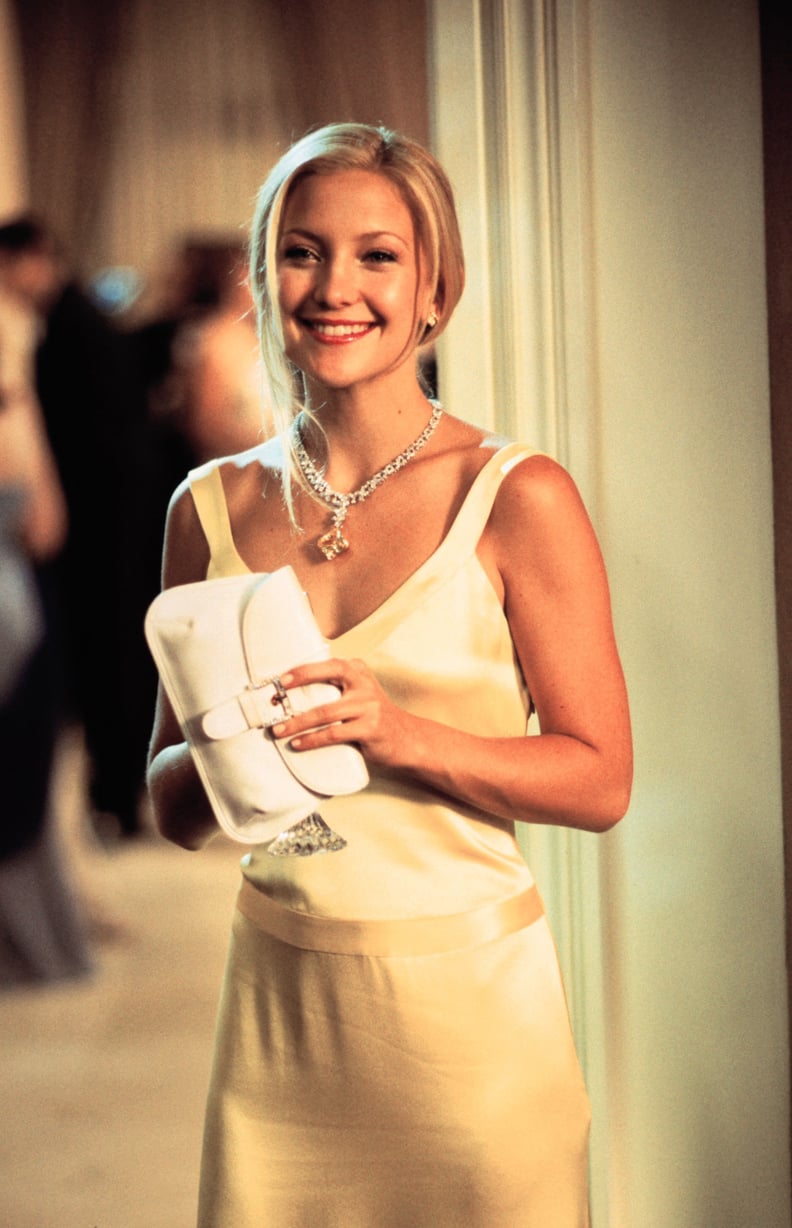 The Iconic Yellow Dress
This dress will always be one of my favorite fashion moments from a film — ever. When I shopped for my prom dress, every dress shop sold a replica of it because it's just so stunning. It's simple, but the cut is perfect and the buttery yellow color is just — *chef's kiss* — too good.