As POPSUGAR editors, we independently select and write about stuff we love and think you'll like too. If you buy a product we have recommended, we may receive affiliate commission, which in turn supports our work.
In a world as fast-paced as ours, it's nice to have certain constants that we can rely on, even when everything else around us is changing. One of those constants, at least for me, is the reliability of shopping at H&M — bear with me here. Of course there are far more thoughtful things that I'm grateful for on the day to day (my family, health, cats, etc.), but for the sake of argument (and shopping), I also can't minimize all that H&M does actually add to my life (including a bevy of stylish seasonal pieces!).
Regardless of what I'm in the market for, I can always turn to H&M to meet my shopping needs. Whether I'm jet setting off on a trip and need some packable sweaters, revamping my seasonal wardrobe and scoping out the best boots to add to it, or am simply gearing up for the holiday party season by investing in a few glitzy evening dresses that will help me feel prepared to attend any event in style, H&M never fails to support my shopping addiction with trendy pieces. And in celebration of the new month, the retailer even updated its new arrivals section to feature a slew of brand new styles — most of which are on-trend, reasonably priced, and still stay true to H&M's inimitable aesthetic, too.
Ahead, we've curated a list of the best new H&M arrivals that are worth shopping this November. From quilted jackets and sparkly shoulder bags to knit sweaters, ponchos, and the most darling bow accessory, you're definitely going to want to add these pieces to your digital shopping cart ASAP! Browse our picks ahead.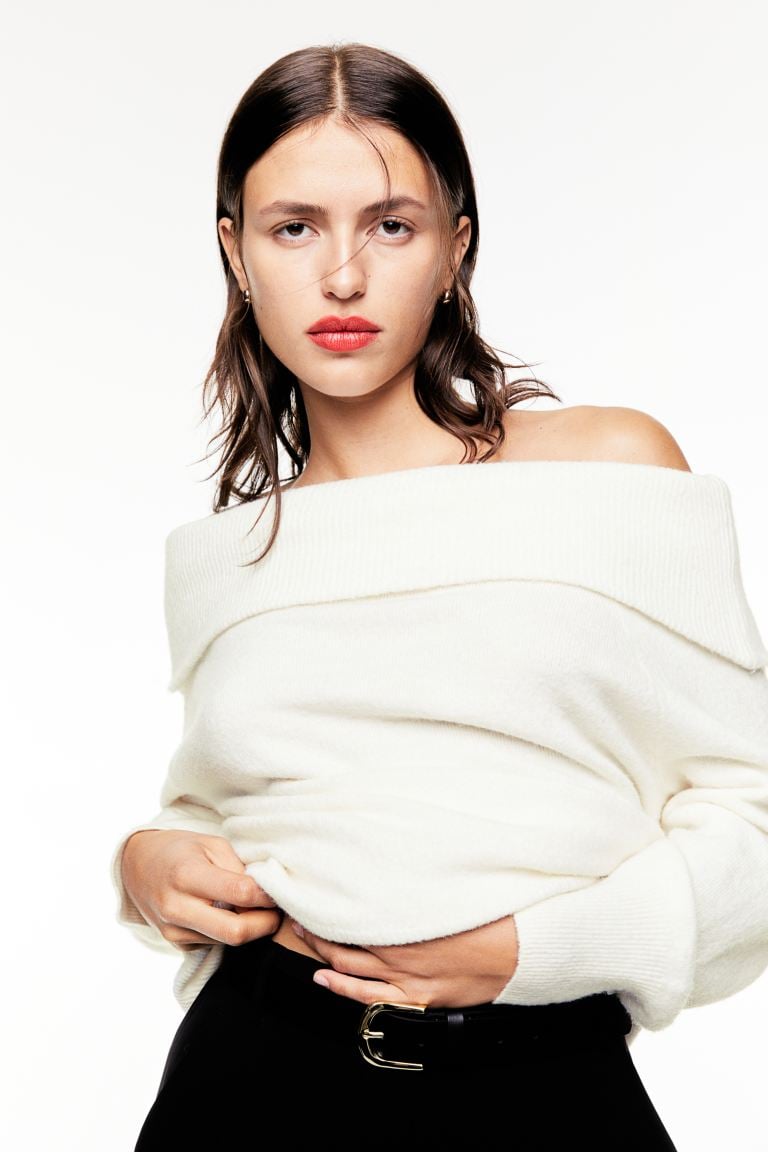 An Elevated Sweater: H&M Off-the-shoulder Sweater
This H&M Off-the-shoulder Sweater ($25) gives a whole new update to the classic white sweater style. We're obsessed with the design of this piece and the way that the top drapes so effortlessly over the shoulders for a breezy (and polished!) look. Maximize on the top's off-the-shoulder silhouette by pairing it with a statement necklace!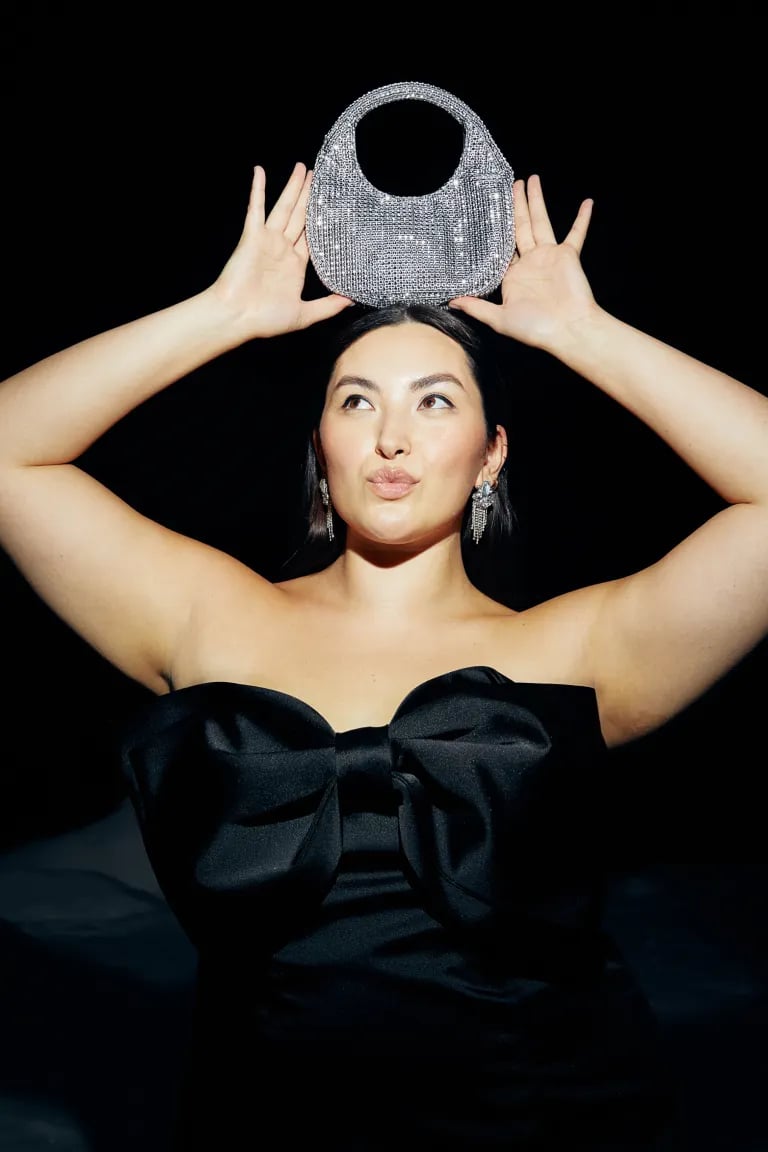 Stylish Sparkles: H&M Small Shoulder Bag
This H&M Small Shoulder Bag ($25) is giving off major '90s pop-star vibes, and we're not the least bit mad about it. From a work function to an elevated evening soirée and beyond, this is the type of handbag you'll be reaching for all season long. Plus, it plays perfectly into the TikTok-approved metallic fashion trend.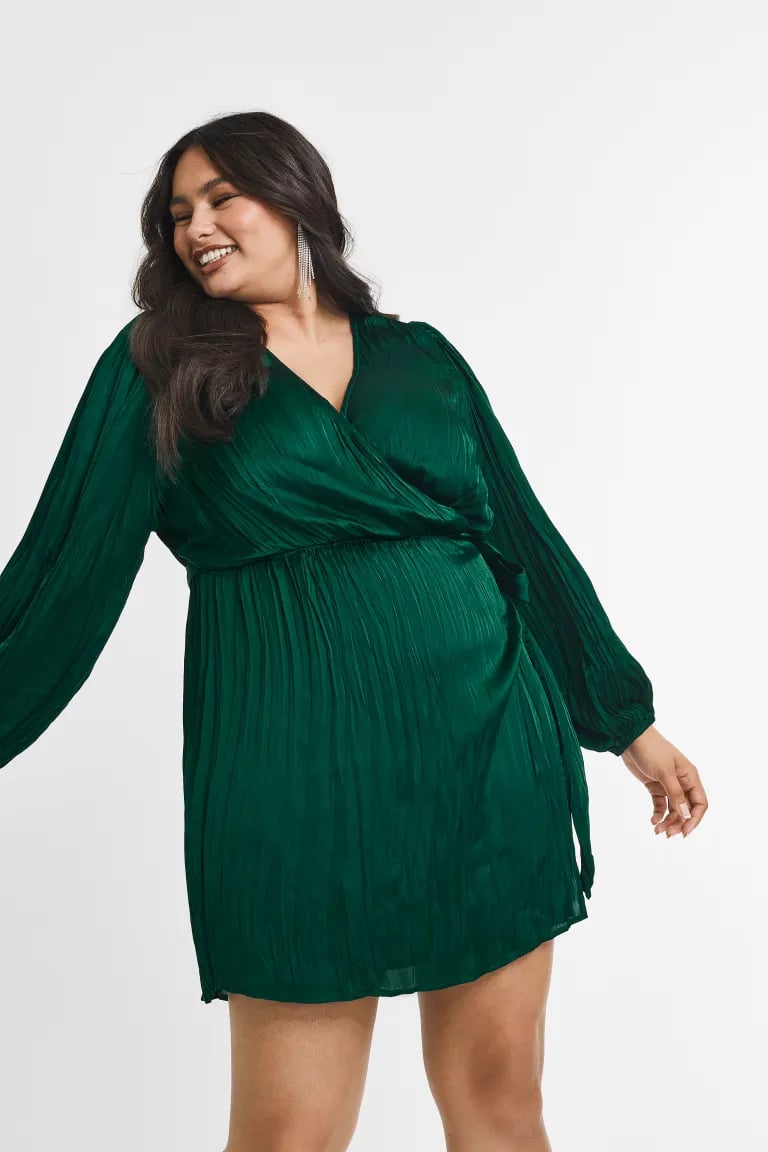 Emerald Drip: H&M Balloon-sleeved Wrapover Dress
It's never too early to start shopping out looks for the upcoming holiday party season. And at the moment, we have our eyes on this divine H&M Balloon-sleeved Wrapover Dress ($40). With a good pair of sparkly heels, gold jewelry, and a statement clutch, you'll turn heads in any room.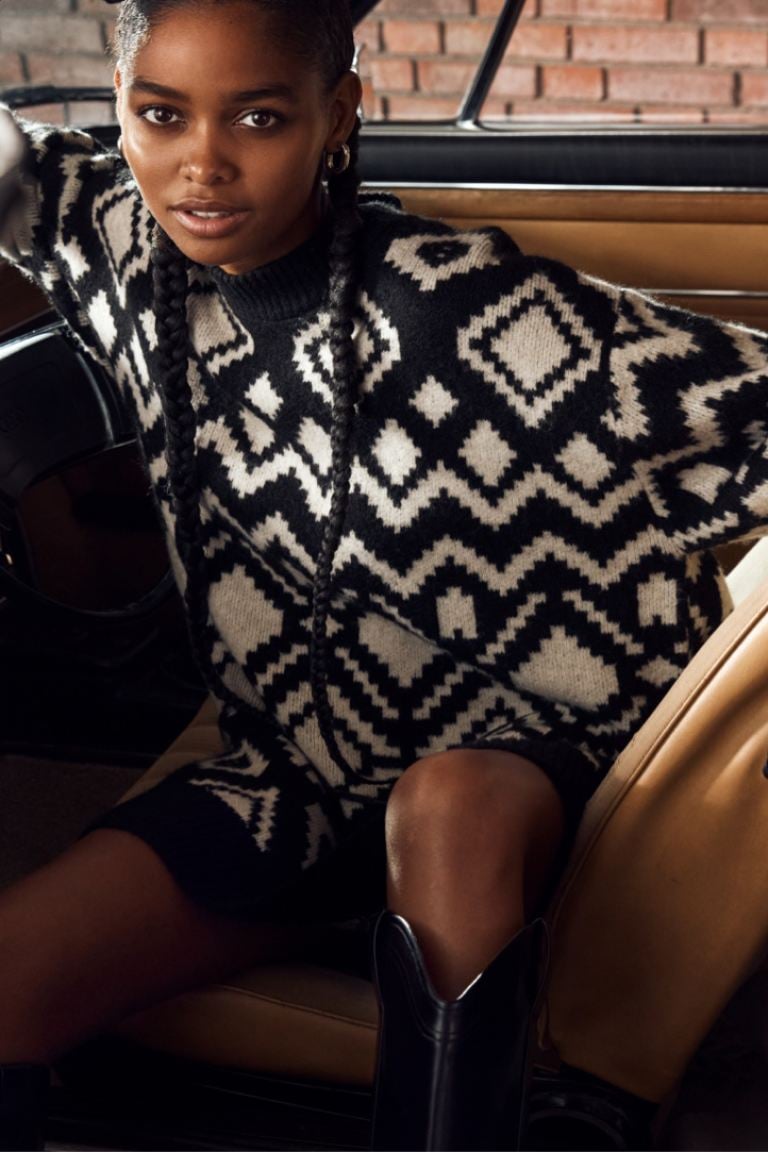 Pretty in Print: H&M Long Jacquard-knit Sweater
We're big on bold prints this season — which is probably why this H&M Long Jacquard-knit Sweater ($35) immediately caught our attention while scrolling through H&M's new arrivals section. Crafted from a jacquard-knit fabric with wool content, the bulky sweater provides ample warmth. Pair it with faux-leather leggings and black boots for the most cohesive winter ensemble.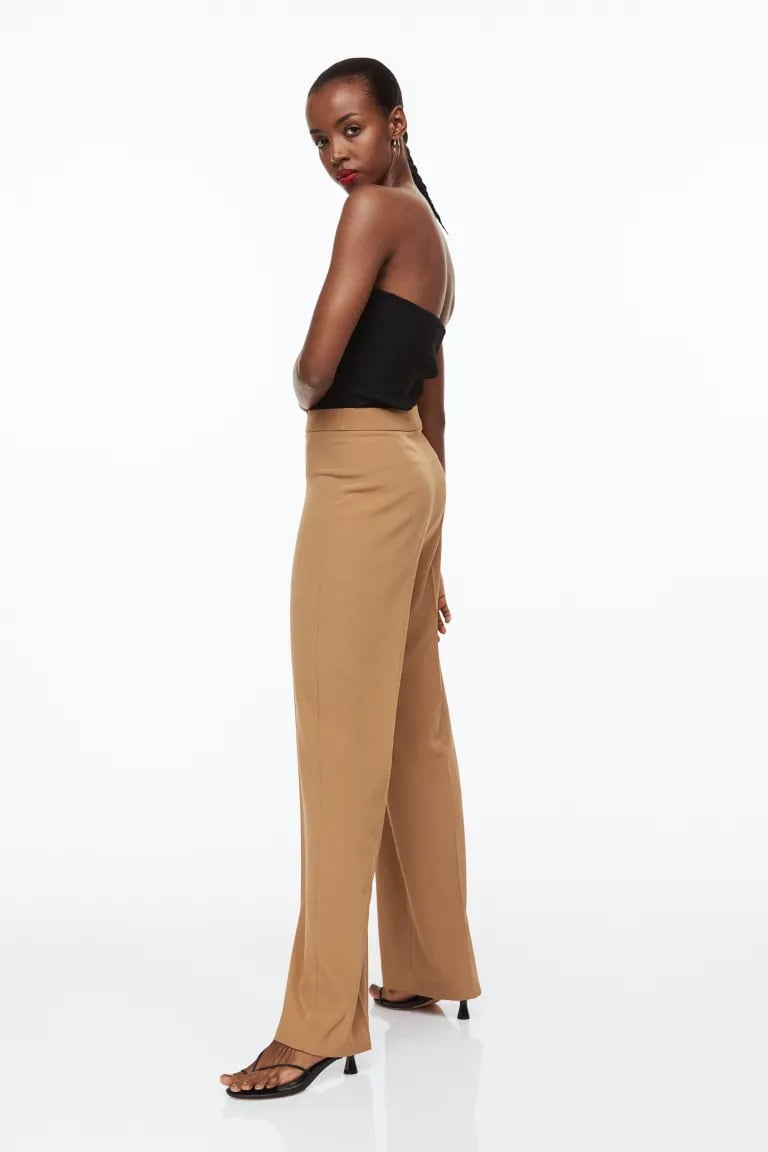 Office-Ready: H&M Wide-cut Pants
The outfit potential of these H&M Wide-cut Pants ($40) is seriously endless. We love that this office-ready pant boasts a wide-cut hemline, which means you can easily wear them with everything from heels to chunky winter booties and more. The style is also available to shop in dark green, light beige, and black colorways.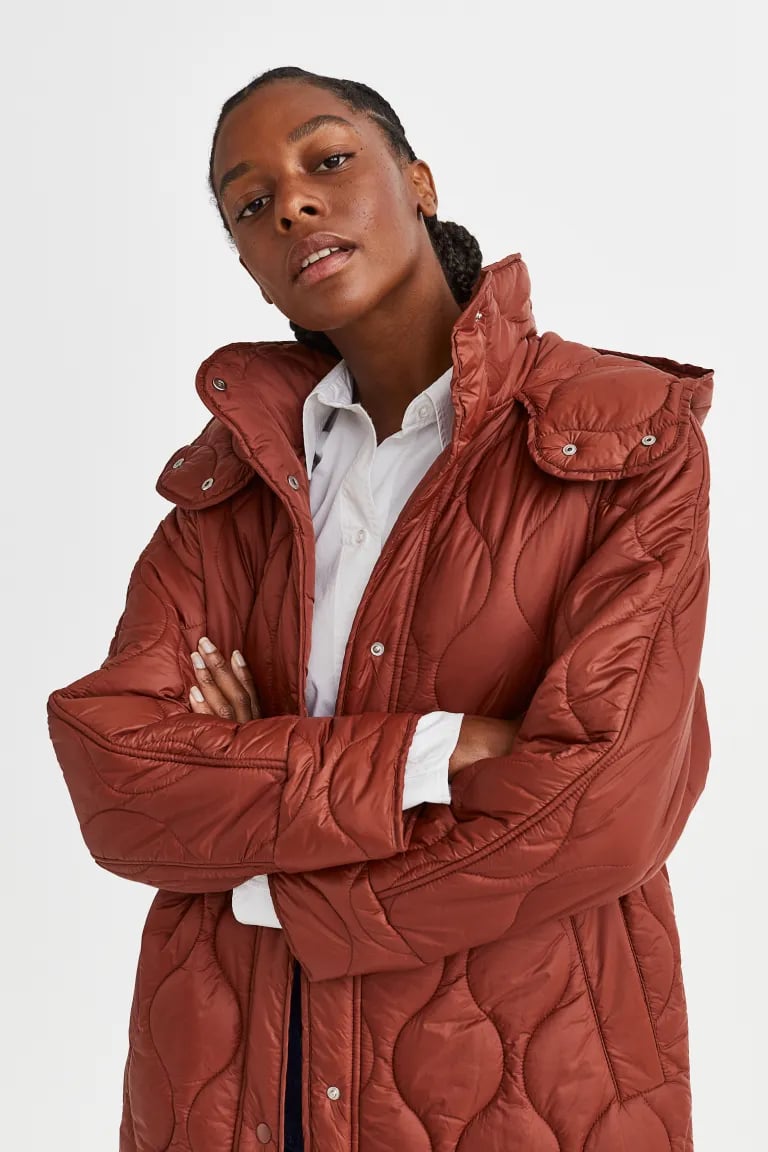 A Winter Coat: H&M Quilted Coat
You won't have to fear getting stuck outside in brisk winter temperatures with this rustic-colored H&M Quilted Coat ($75) in tow. The puffy jacket has a relaxed fit that makes it all the more comfortable for wear. And if the off-red coloring isn't your personal preference, the jacket is also available in a classic black color.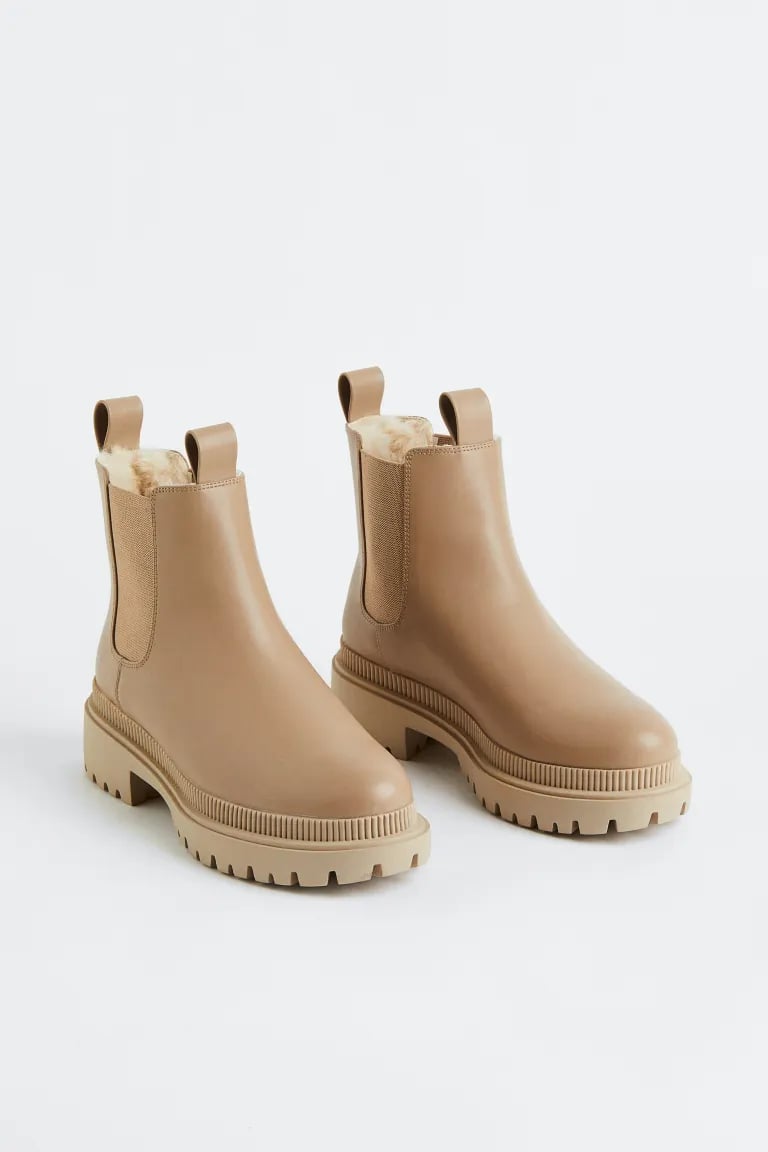 Step Into Winter: H&M Warm-lined Chelsea Boots
Our favorite part about these H&M Warm-lined Chelsea Boots ($50) is that they look so much more expensive than they actually are. Crafted from a polyester and thermoplastic rubber material, these boots provide ample warmth in even the coldest weather temperatures. Plus, they even feature elasticized side panels for added breathability and ease in sliding the boot on.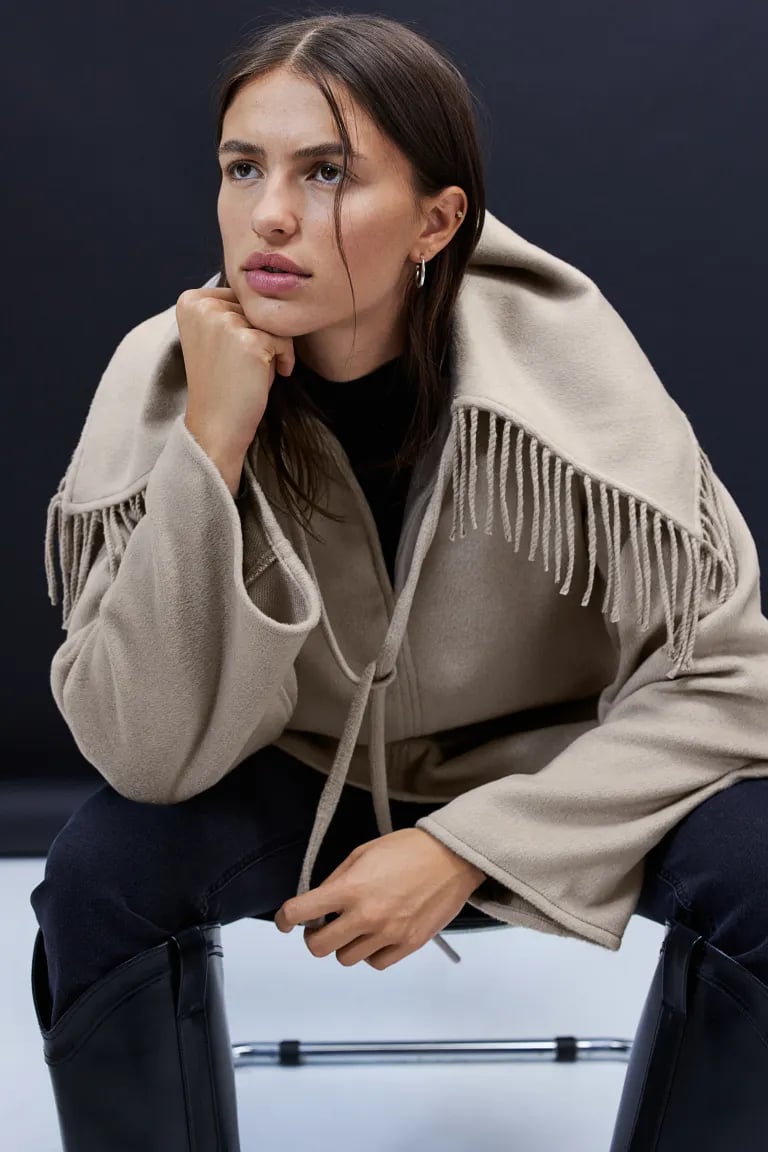 Poncho Party: H&M Oversized Poncho with Fringe Trim
Given that our winter closets are currently overrun by bulky, heavy-duty coats and jackets, we can't help but dream of seasons with more lightweight styles. Fortunately, with seasonal pieces like this H&M Oversized Poncho with Fringe Trim ($75), you can keep warm without having to lug around a bulky coat. Plus, we're just here for the poncho and cape resurgence in general!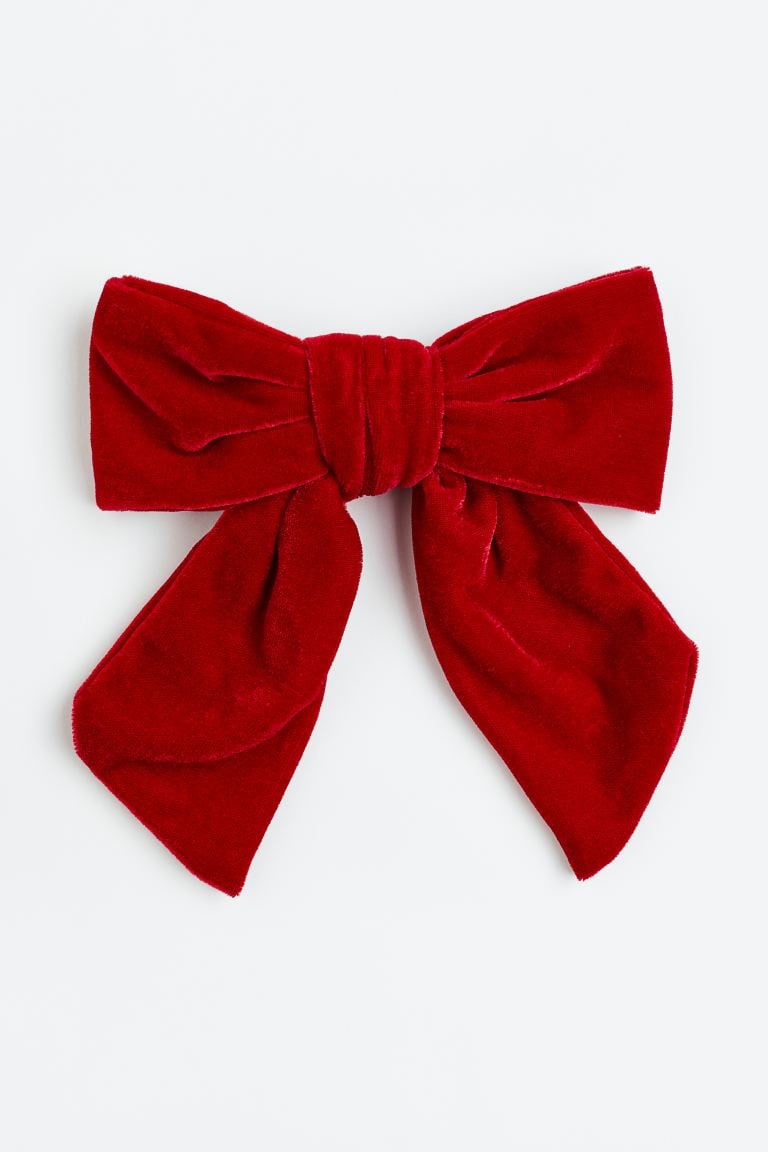 A Delicate Detail: H&M Hair Clip with Bow
Whatever fashion trend is currently responsible for making red bow accessories cool again, I hope it never goes away — and can you blame a girl? This H&M Hair Clip with Bow ($10) is seriously so darling. I'm already dreaming up all of the Christmas party outfits I can style it with, too.
A Bold Blazer: H&M Double-breasted Jacket
The hold that the oversize blazer trend has on us is very real. From the office to your next postwork function and beyond, the style is such a versatile, polished piece to have on hand in your wardrobe. And we love the vibe of this burgundy-colored H&M Double-breasted Jacket ($40), in particular.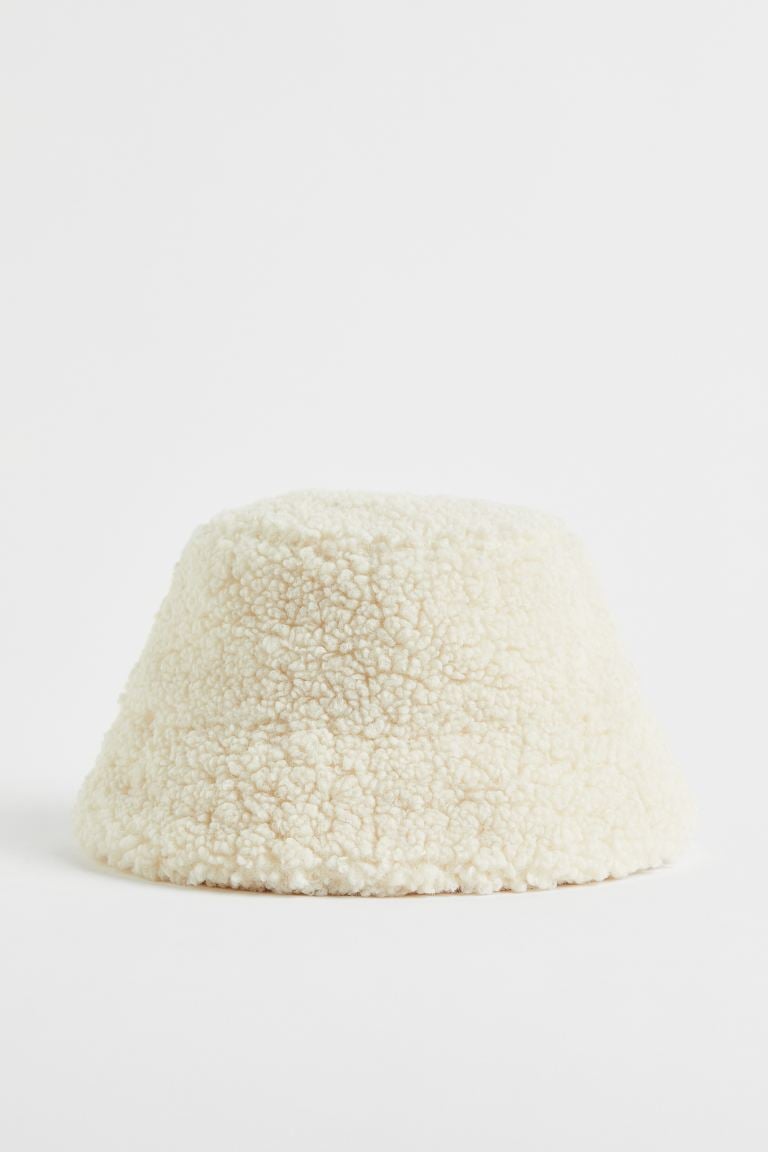 H&M Bucket Hat
While bucket hats might have a reputation for being a summer wardrobe staple, we'd argue that the accessory is even more practical come fall. From leather bucket hats to fuzzy styles like this H&M Bucket Hat ($18), the right one can elevate your outfit and keep you feeling super warm, too.