As POPSUGAR editors, we independently select and write about stuff we love and think you'll like too. If you buy a product we have recommended, we may receive affiliate commission, which in turn supports our work.
From a jacquard knit top with a cool swirly print to a cropped cardigan with a pearl-button front, Zara's new arrivals are practical and eye-catching. Whether you're shopping for cold-weather staples to protect against low temperatures or a statement-making bag, you will find plenty of compliment-worthy pieces that are just waiting to be worn. Just take a look at the metal-trim shoulder bag or the ruched shirt to get excited.
From daytime meetings to afterwork dates, these styles are extremely wearable and suitable for all occasions. We've even included some statement heels, because these are always good to have in your party arsenal. Read on.
An Embellished Top: Cropped Knit Cardigan
From the V-neck silhouette to the pearl accents, everything about this Cropped Knit Cardigan ($36) feels modern and flattering. We like that it's cropped, making it a great layer to pair with high-rise jeans for daytime wear or slip skirts for afterwork plans.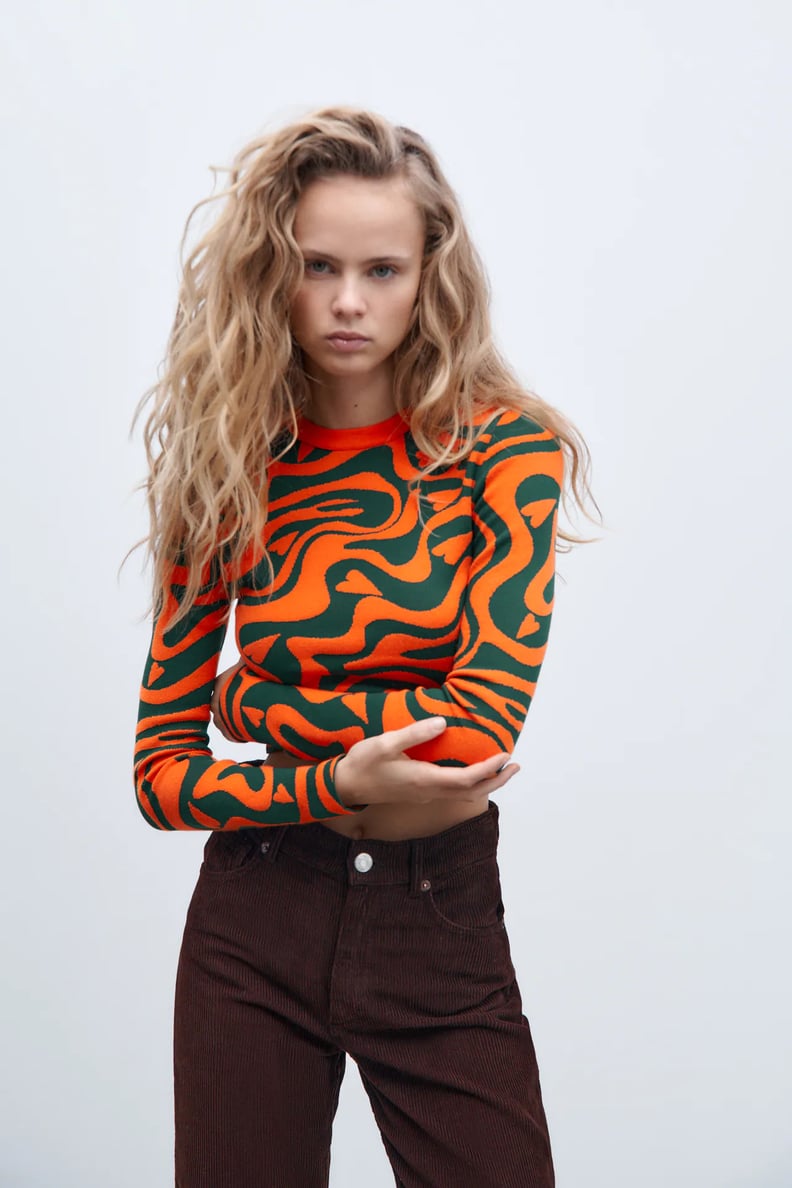 A Swirly Print: Jacquard Knit Top
This Jacquard Knit Top ($30) is not only designed in a fun color palette, but the easygoing silhouette makes it super covetable. We like it paired with brown pants for a cool visual effect.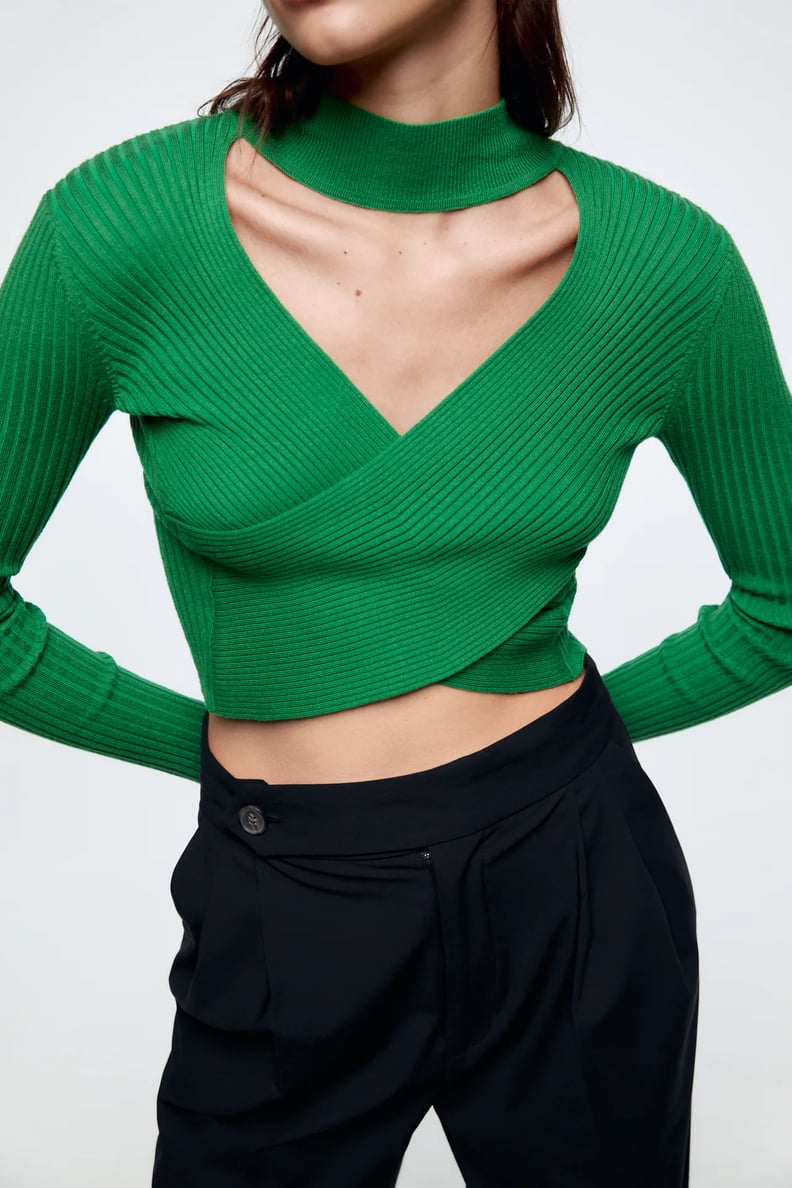 All Wrapped Up: Cut Out Knit Top
From the wrap silhouette to the neckline design, we love everything about this Cut Out Knit Top ($40). The rich green shade also dials up the appeal.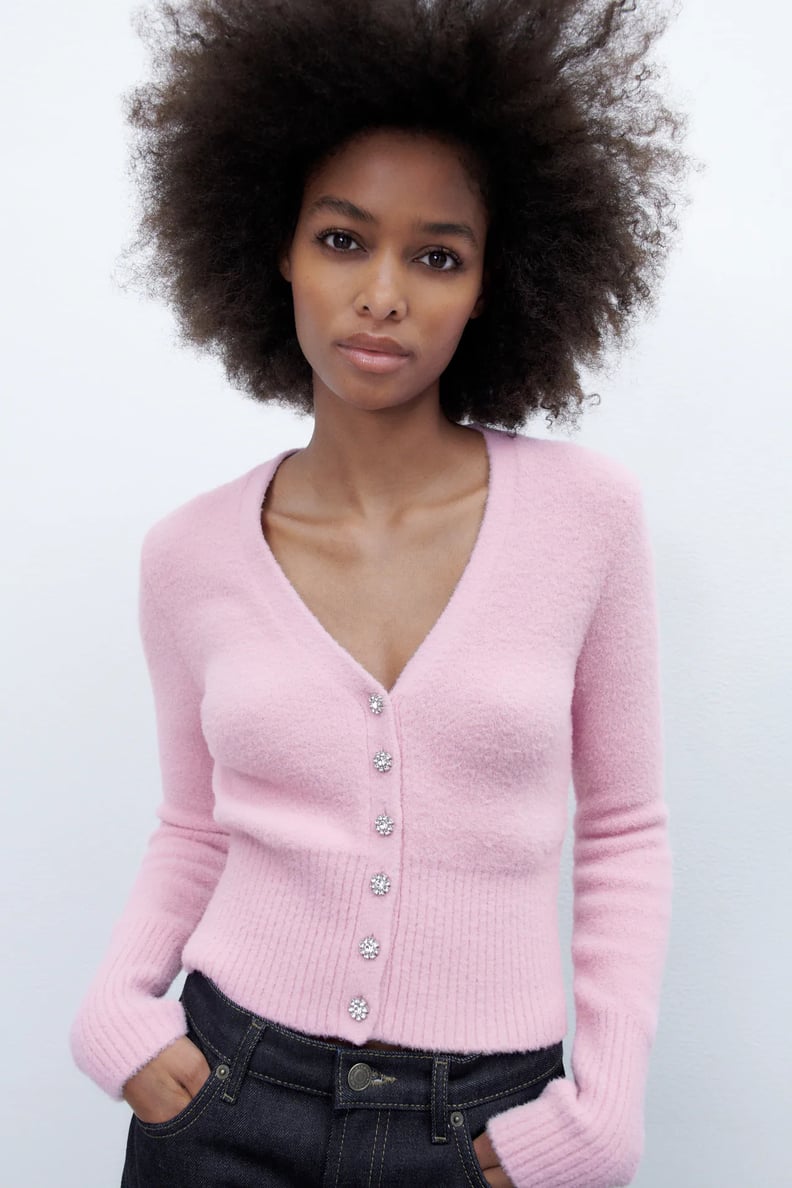 A Soft Hue: Knit Sweater
This Knit Sweater ($46) features a relaxed fit and a front-jewel button closure that gives it an air of easy elegance. Pair it with tailored trousers for a powerful work appearance, or with a mini skirt for a hot date.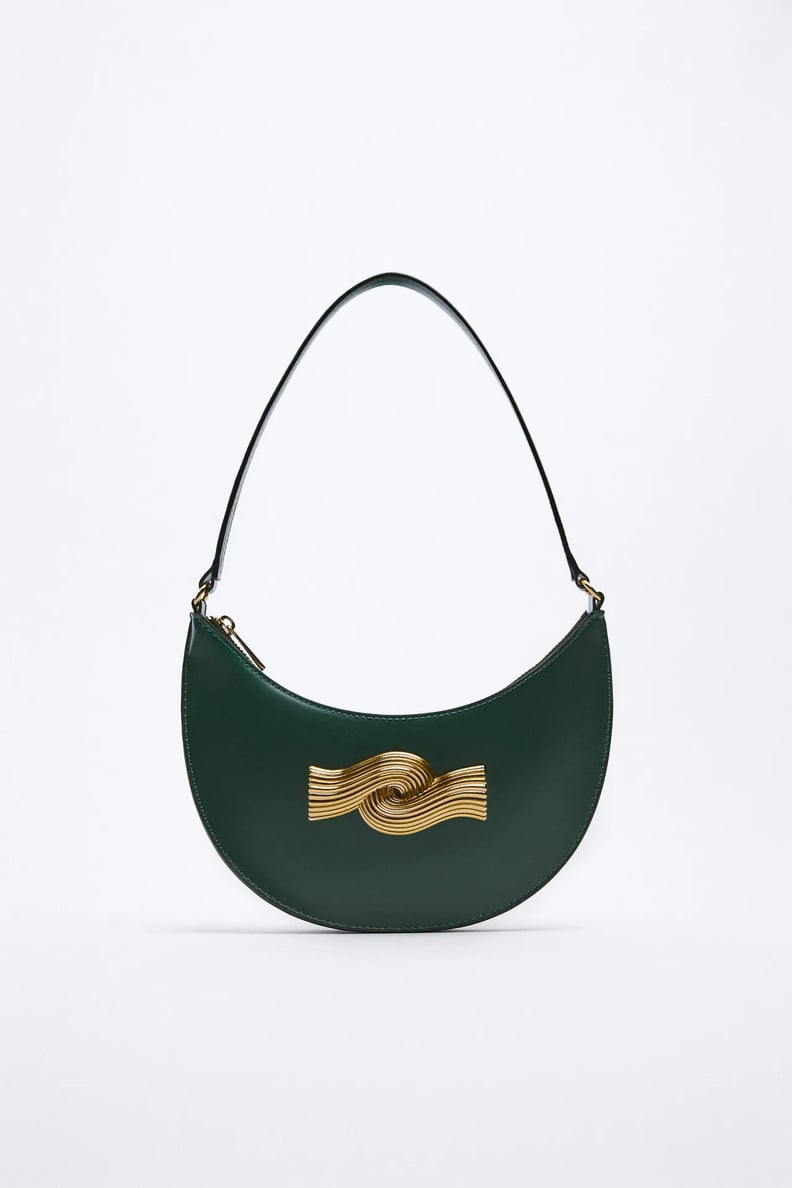 A Sleek Accessory: Metal Trim Shoulder Bag
This Metal Trim Shoulder Bag ($50) is detailed with polished gold-tone hardware, and has a practical size designed to fit your daily essentials. It looks sleek, modern, and extremely wearable.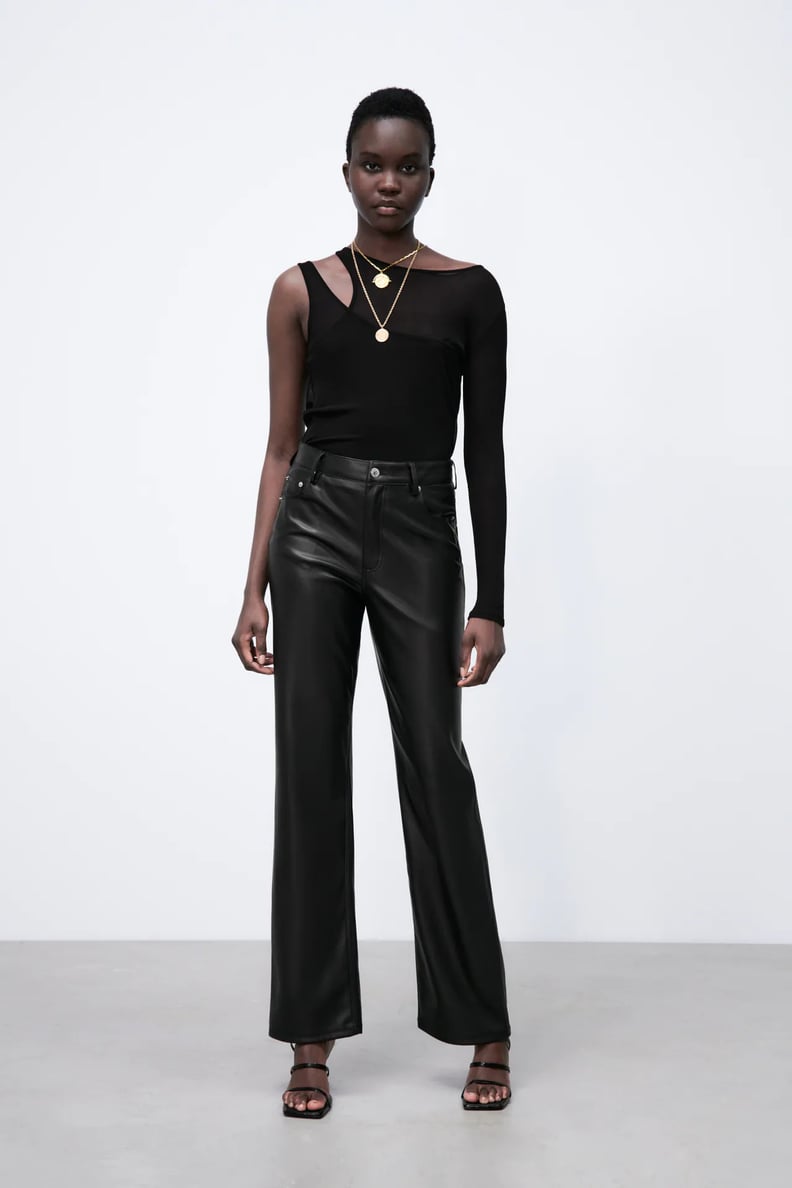 For Day-to-Night Versatility: '90s Faux Leather Pants
These glossy '90s Faux Leather Pants ($50) will amp up any look, whether you pair them with an asymmetric top, a knit sweater or a fitted blouse. They are professional enough for daytime work meetings, as well as after-dark parties.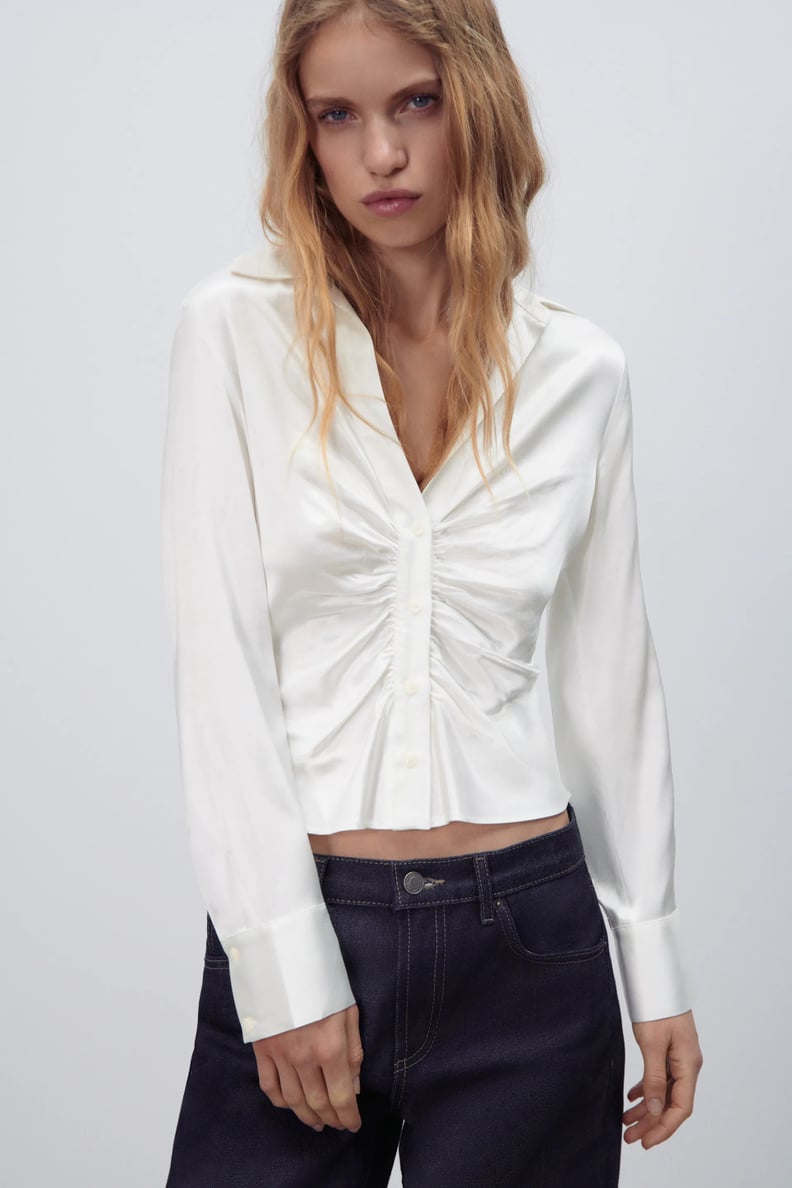 Not Your Average White Top: Ruched Satin Effect Shirt
This Ruched Satin Effect Shirt ($50) is a fun twist on a typical white button-down, and it packs just as much day-to-night versatility. We like the ruched detail and easygoing fit.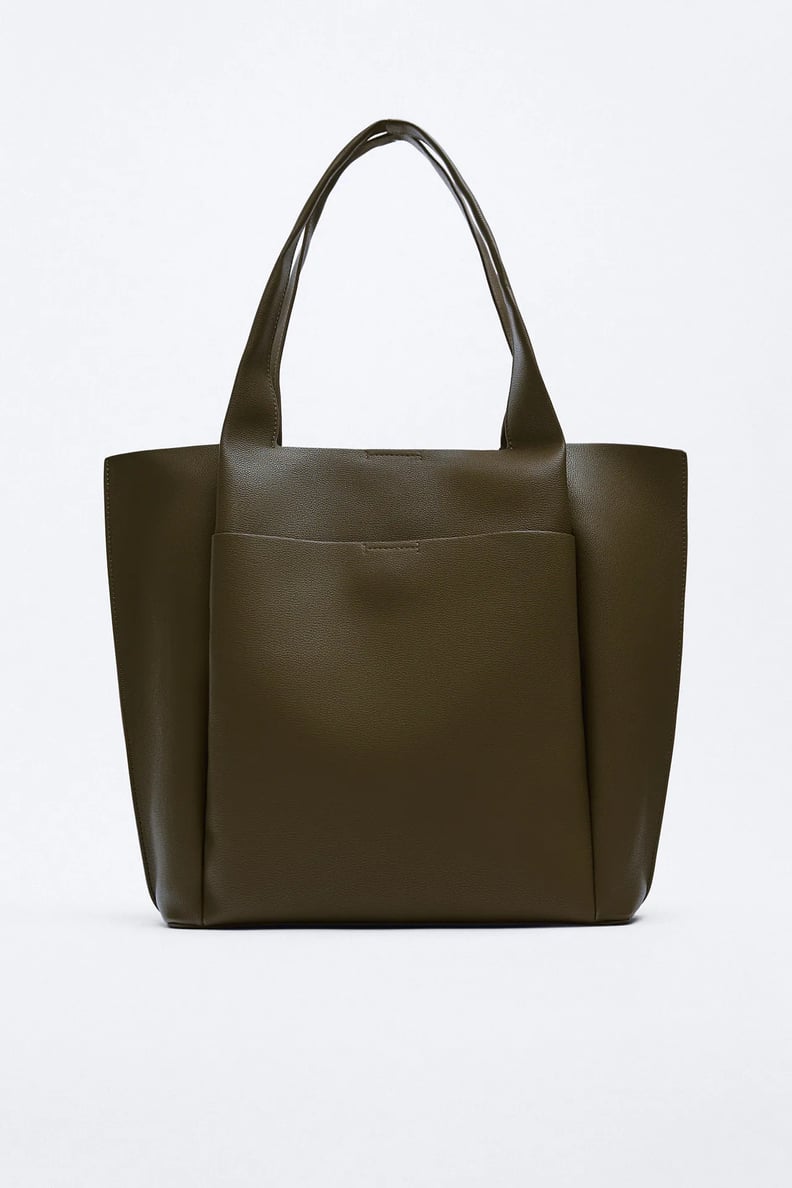 An Everyday Carry-All: Tote Bag
This Tote Bag ($30) will quickly become your go-to, thanks to its optimal size and practical shape. It can fit everything from your laptop to your current read.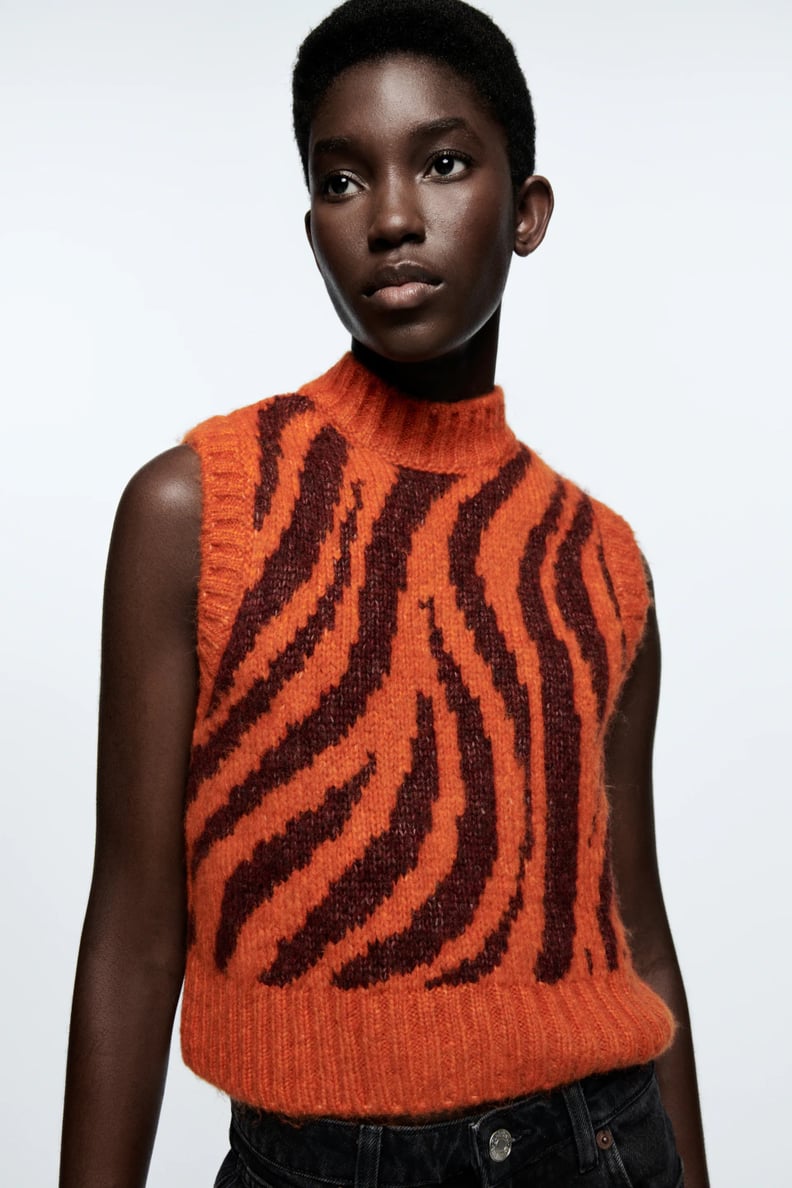 A Compliment-Worthy Piece: Animal Print Jacquard Knit Vest
Whether you style it on its own over jeans or layer this Animal Print Jacquard Knit Vest ($40) over a blouse, it will attract compliments wherever you go. The wild animal print gives it visual interest.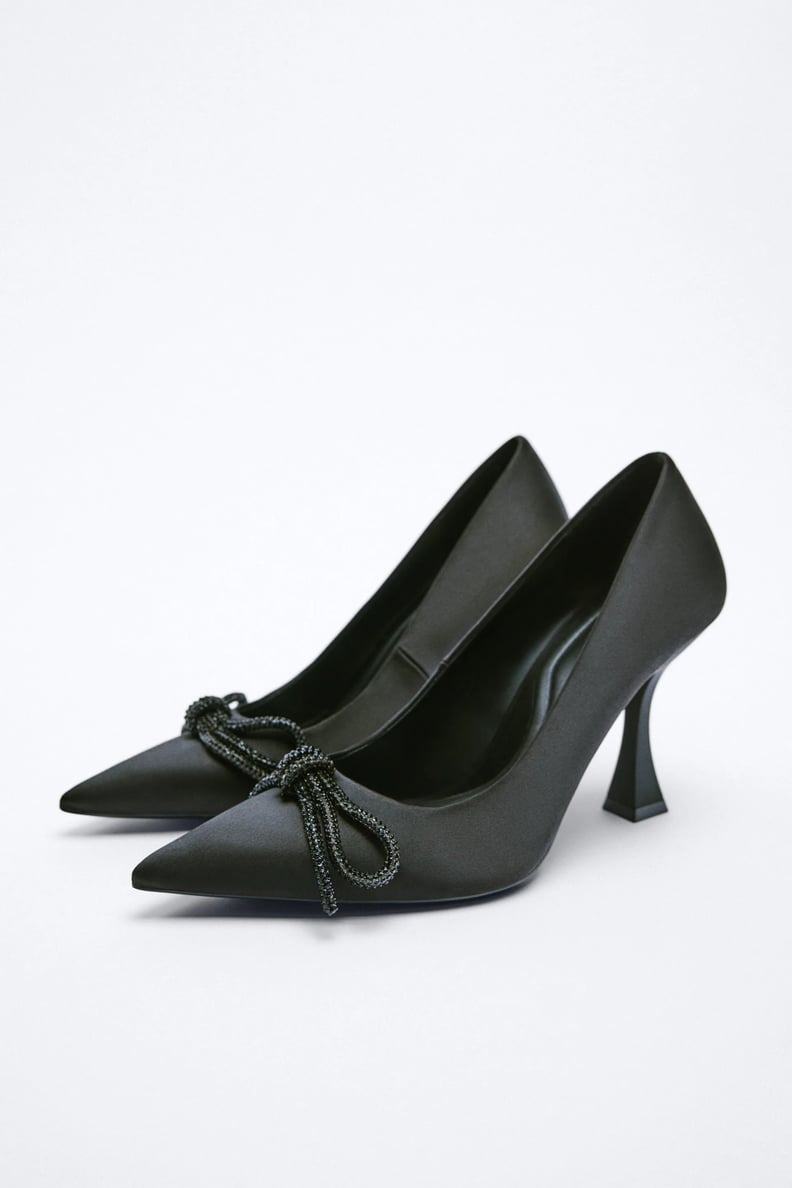 Statement Heels: Bow Accent Pumps
These Bow Accent Pumps ($90) feature pointed toes and a glossy satin fabric that conveys a luxe look. Wear them with a mini dress for the next girls' night out.
All Things Floral: Geometric Knit Jacquard Sweater
This Geometric Knit Jacquard Sweater ($50) is one cool way to do floral prints. We love the visual effect created by the flower motifs, as well as the overall shape and relaxed fit.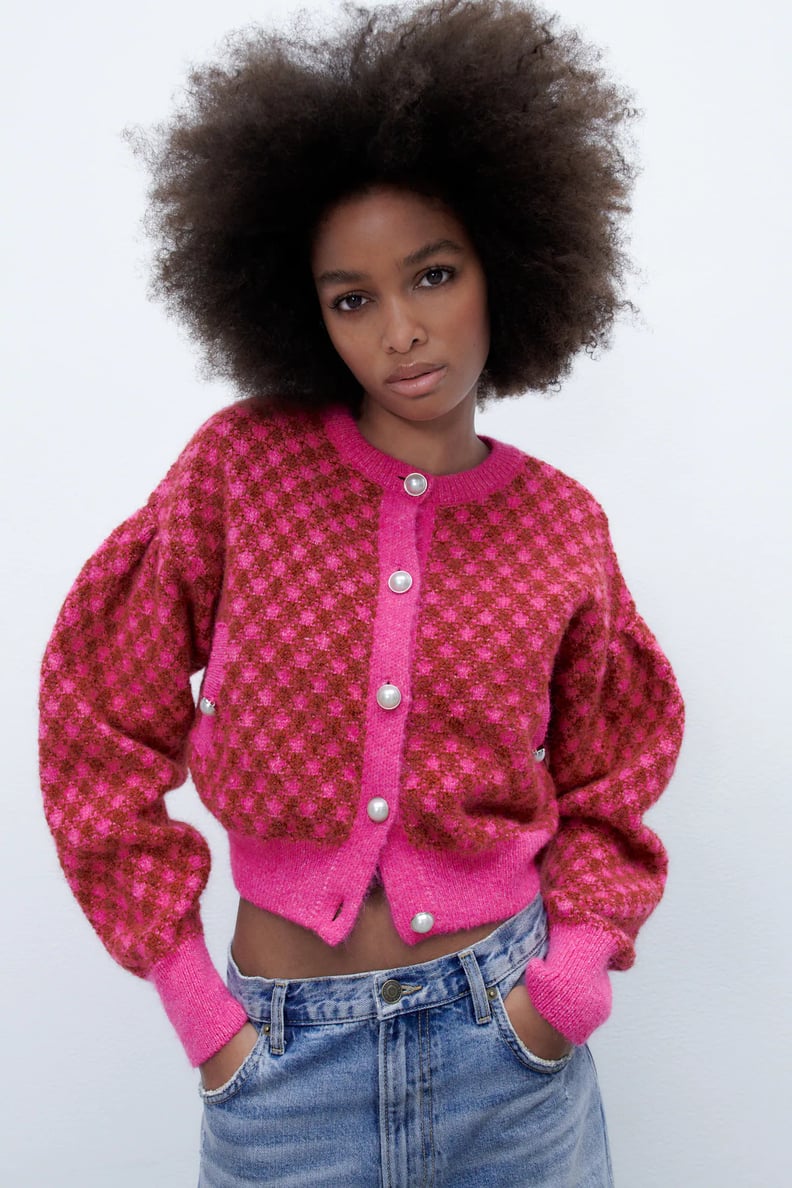 An Eye-catching Print: Plaid Knit Cardigan
The pearl buttons of this Plaid Knit Cardigan ($50) are easily our favorite detail. They add a touch of elegance, while the puff sleeves and round neck dial up the style.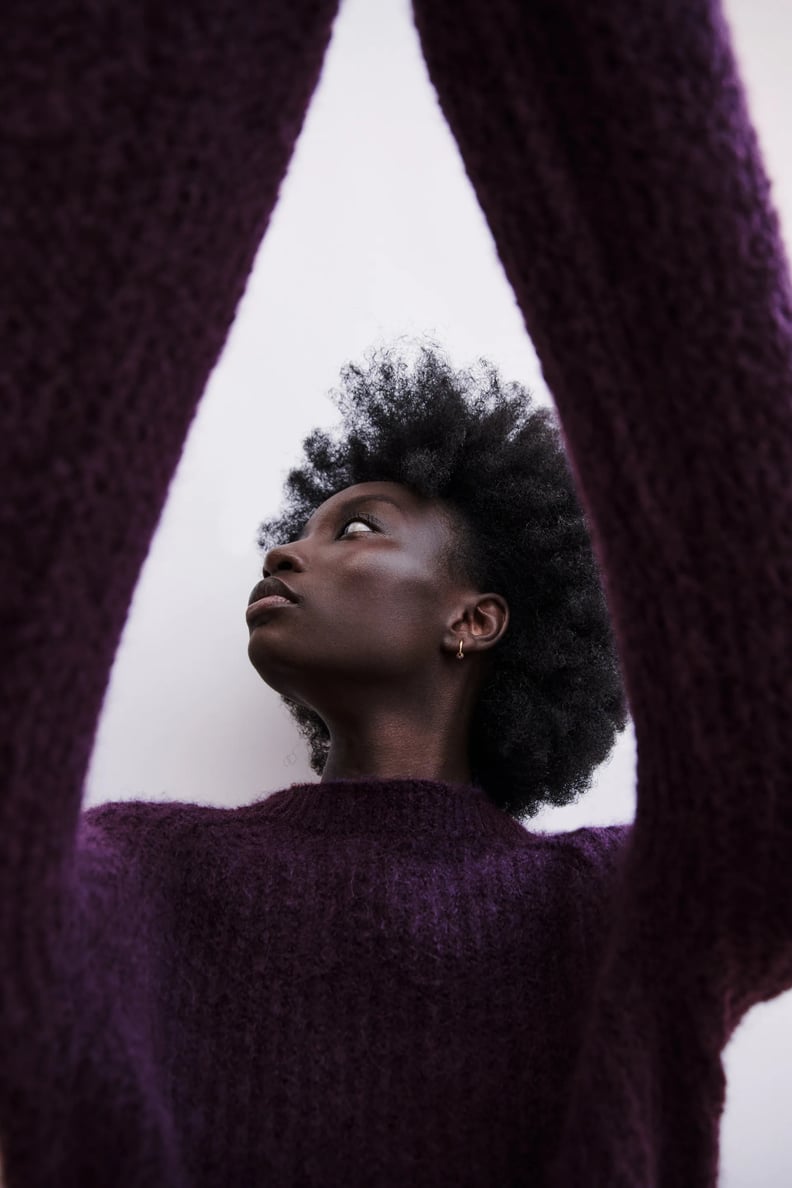 A Classic Cold-Weather Staple: Purl Knit Sweater
This Purl Knit Sweater ($46) offers plenty of coverage and long cuffed sleeves to keep you cozy as you brave the cold snaps. The color is easy to pair with black leather pants or your go-to jeans.