Beyoncé Was Spotted With a Telfar Bag — and the Twitter Reactions Are Perfect
If you've already seen the photos of Beyoncé carrying a Telfar bag, we know you've likely been processing a lot of emotions, and we're right there with you. We're excited, but also anxious . . . will we, mere mortals, ever again be able to buy one of our own? Sure, it was only a matter of time before Beyoncé herself was spotted toting one of Telfar's "It" bags.
The label, founded by Telfar Clemens, has quickly become one of the most sought after bag brands of the last two years, dubbed the "Bushwick Birkin". The only problem? It's already nearly impossible to get your hands on. Totes are perpetually sold-out, thanks to increasing demand, so you can imagine how fans reacted to seeing Queen Bey strutting around with the unmistakable Telfar tote in tow. Emotions ran the gamut from celebratory to panicked, while Telfar quickly took to its Instagram stories to assure its following that prices would, in fact, remain the same, even if Beyoncé's appearance with the bag is about to catapult Telfar to another stratospheric level of covet-worthy status.
Here, we're taking a look at the Twitter reactions that perfectly capture the range of emotions on this momentous occasion.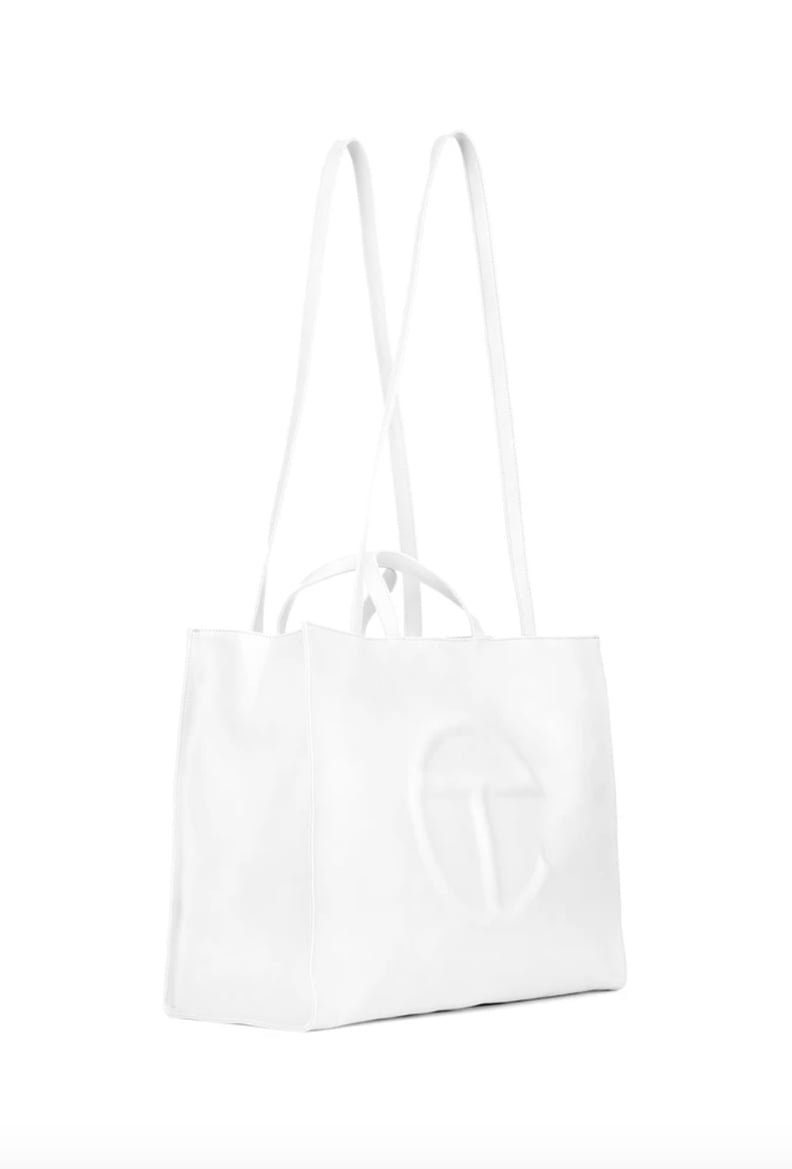 Telfar Medium White Shopping Bag