BRB, Admiring the Amazing Outfits in BTS's "Dynamite" Music Video For Hours on End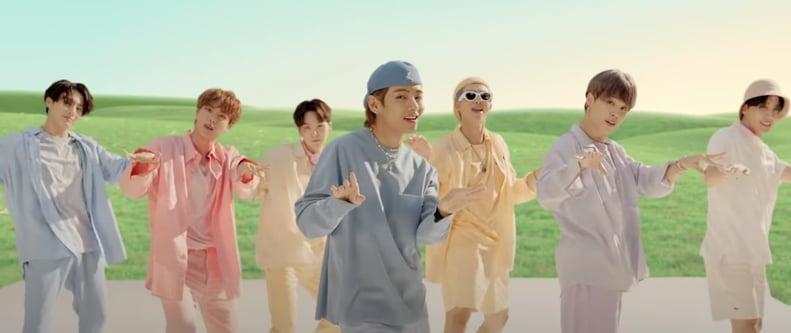 YouTube | Big Hit Labels
BTS just dropped the music video for their first English-language single, "Dynamite," and wound up casually smashing YouTube premiere records in the process. *pretends to be shocked* Not only do the K-pop group members show off their in-sync dance moves in the upbeat video, but they also treat fans to a slew of rad outfits that we'll likely still be thinking about weeks from now. Although the first collection of looks sticks to a dreamy pastel aesthetic, the boys go on to rock some cool '90s-inspired and retro disco-chic looks, too — oh, and lots and lots of fun accessories.
Feeling overwhelmed by the array of picture-perfect fashion moments in "Dynamite"? Don't worry, we have got you covered and are here to break 'em down look by look for your convenience. Ahead, watch the video in full, then keep reading to see Jin, Suga, Jungkook, J-Hope, RM, Jimin, and V sporting their mood-board-worthy ensembles. Which one's your personal favorite?
Watch BTS's "Dynamite" Music Video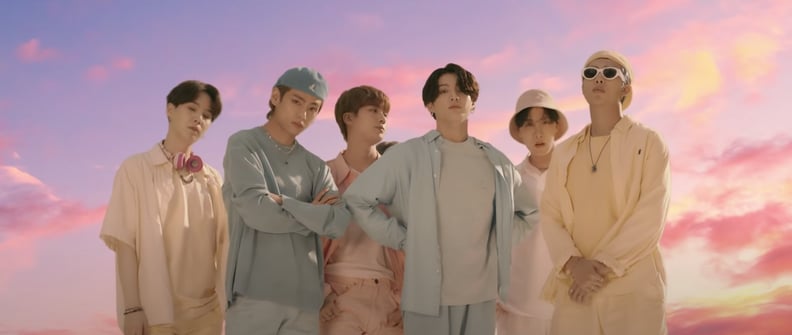 Let's Dive Into These Outfits, Shall We?
They really waste no time and kick off the video with these coordinating pastel outfits — matching Kangol hats included. This just oozes '90s vibes.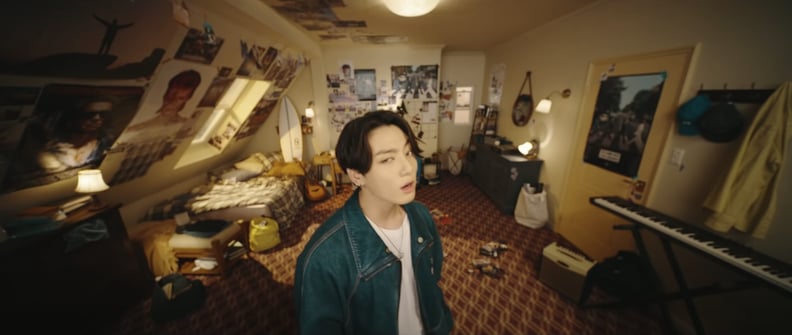 Here's Jungkook wearing a relaxed denim jacket by Louis Vuitton while hanging in his room.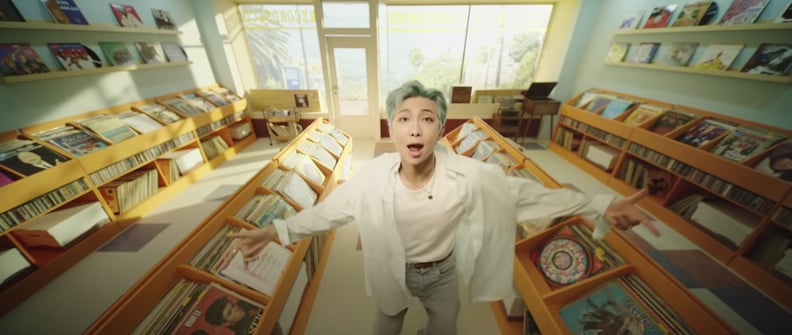 Loving the washed-out, monochromatic outfit RM wears in the record-store scene.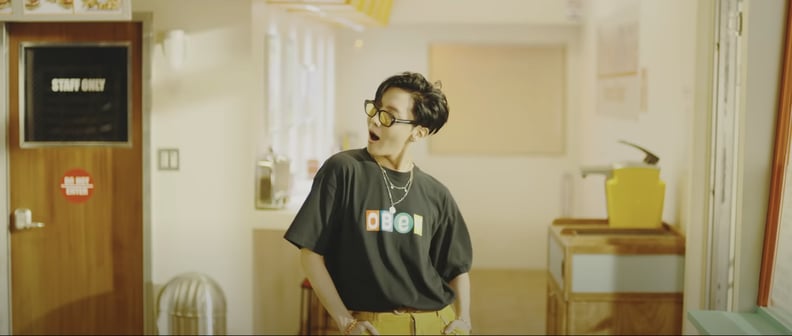 J-Hope in a graphic Obey T-shirt, yellow pants, layered necklaces, and yellow sunglasses is a look we are very much here for.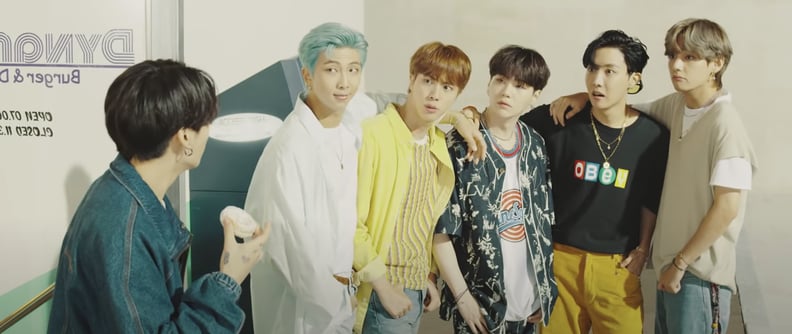 *tries to eat Jungkook's doughnut through the screen*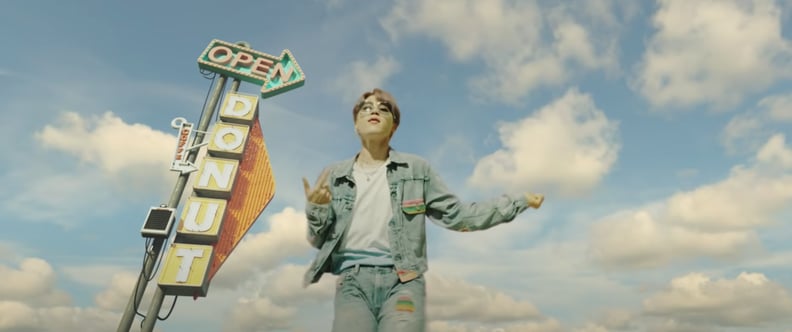 Jimin looks like a '90s dream in this distressed denim-on-denim look by Ralph Lauren, layered over a gradient T-shirt by Dior.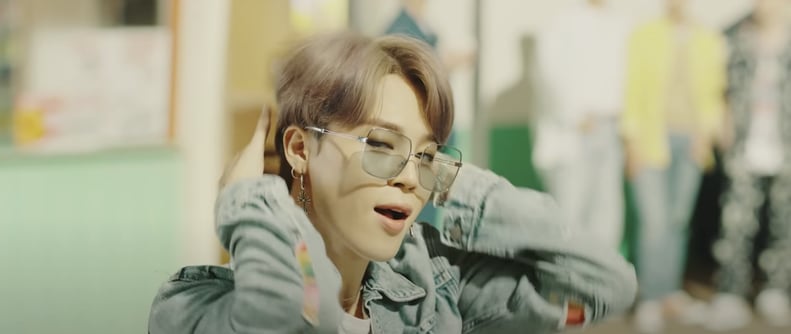 The earrings! The sunglasses!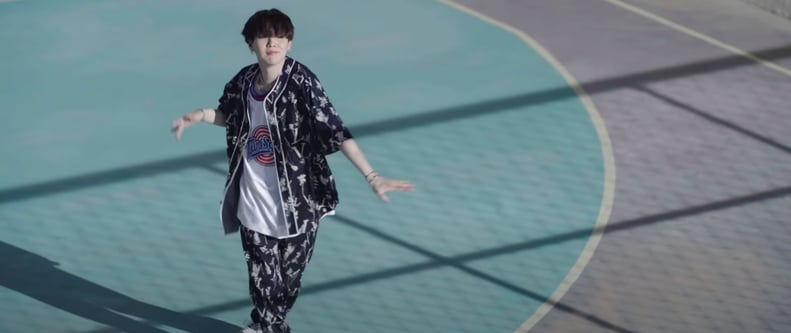 Suga wearing a Tune Squad jersey under a matching Louis Vuitton set is just *chef's kiss*.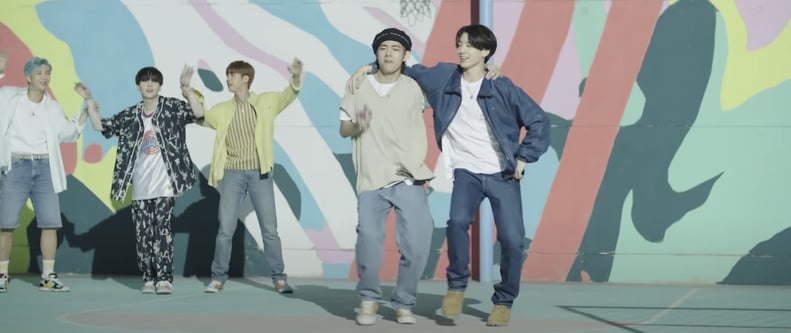 This could totally double as a '90s fashion campaign.
Yep, we want to copy all of these outfits immediately.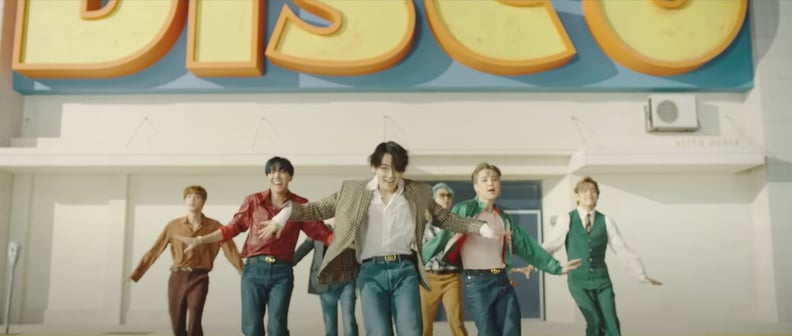 Here they are taking things back to the '70s with some disco-ready looks.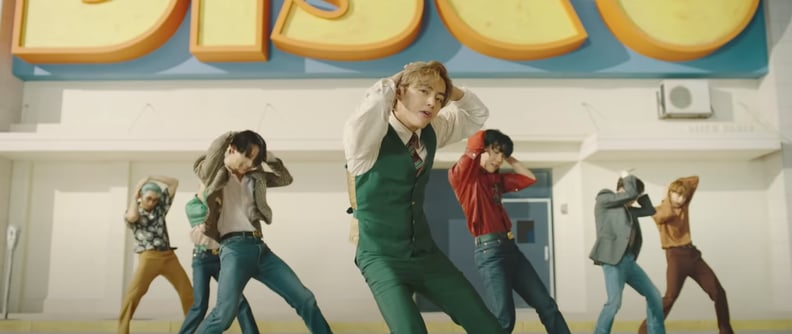 Belts and bellbottoms and button-downs, oh my!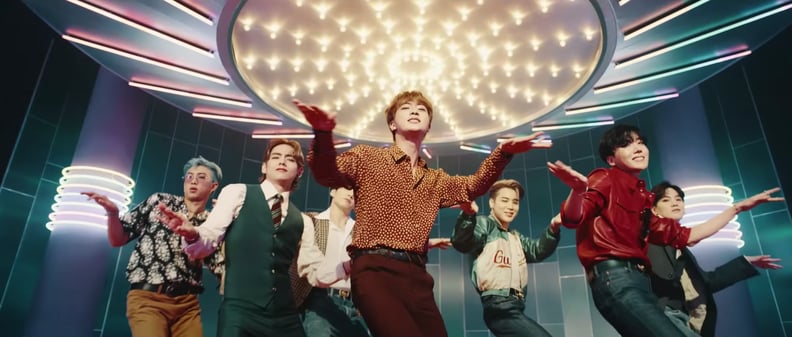 We can't take our eyes off J-Hope's red shirt jacket — or Jimin's green-and-white Gucci jacket, for that matter.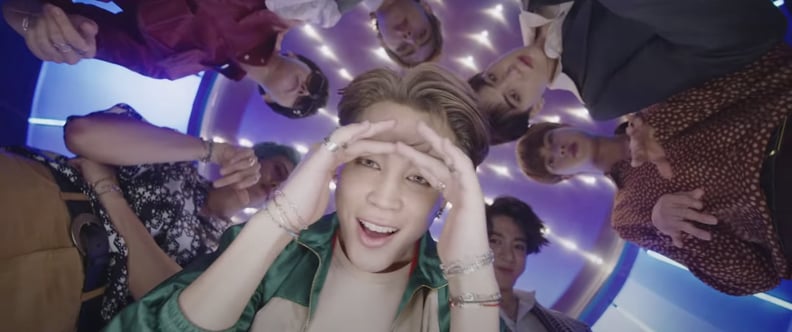 There's that classic boy-band music-video shot!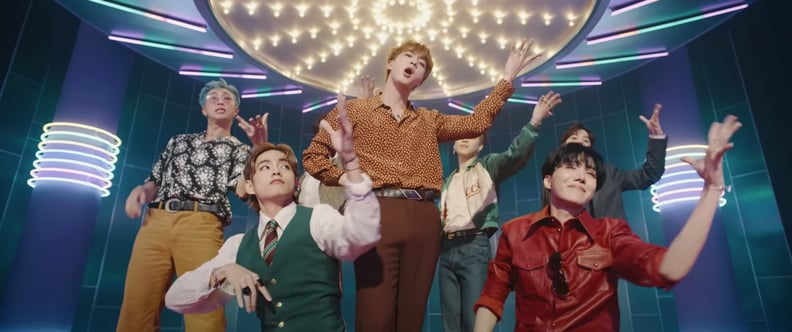 RM looks straight out of a disco dance club with his Gucci star-print shirt.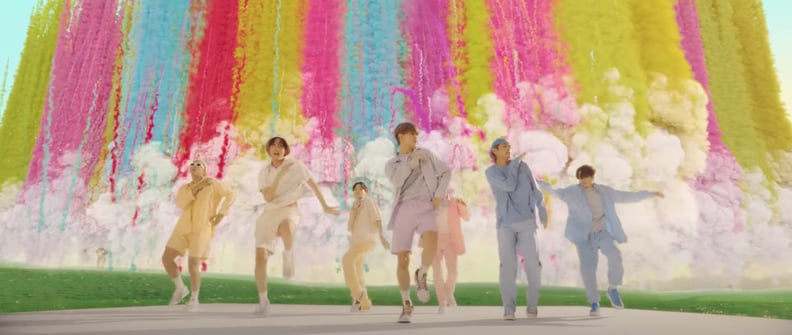 And we're back to those iconic pastel looks for the end of the music video.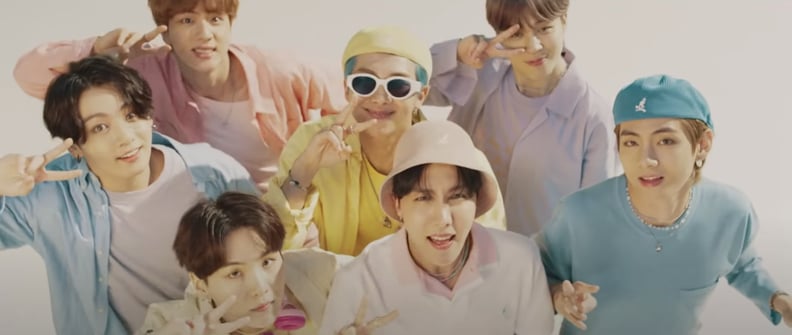 Tag yourself — we're RM rocking all yellow with white sunglasses.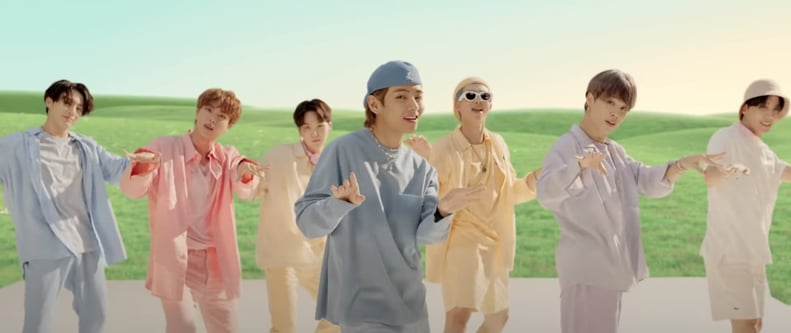 New computer background, who dis?