BTS Auctioned Off Their Pastel-Colored Outfits From Their "Dynamite" Music Video For $162,500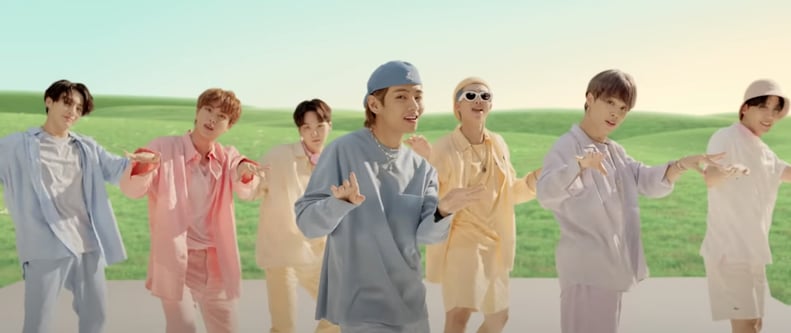 YouTube | Big Hit Labels
YouTube | Big Hit Labels
Update: BTS's pastel collection of outfits sold for a whopping $162,500. That's almost eight times the amount the pieces were estimated to bring in! The lucky buyers were Japanese art collector Yusaku Maezawa and YouTuber Hikakin.
Original Post: If you've ever wanted to own something that a BTS member has worn, you're in luck. The K-pop group wore a number of retro looks in their first English-language single, "Dynamite," which managed to smash YouTube premiere records as well. If you were one of the many viewers who watched the music video on repeat to take in all of the '90s-inspired outfits, you'll be excited to learn that they're auctioning off a group of costumes worn in the video for Julien's Auctions MusiCares Charity Relief Auction. BTS offered up their pastel-colored ensembles, which are pretty much a dream. The bidding will take place on Jan. 29, 2021, in Beverly Hills, and online at juliensauctions.com.
ICYMI: BTS also made history with the song as they became the first K-pop group to earn a a Grammy nomination. The auction is taking place before the 63rd annual Grammy Awards, and proceeds will go toward MusiCares, an organization that helps those in need within the music industry and provides financial, medical, and personal services. Read on to rewatch the music video and get a closer look at the pastel outfits that will be going up for auction, ahead.
Watch BTS's "Dynamite" Music Video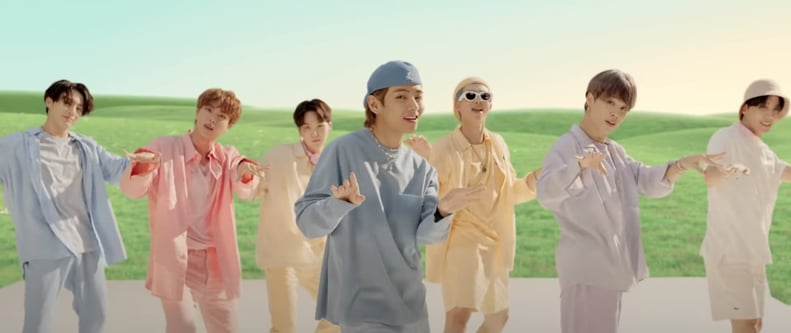 The group wears an array of pastel-colored outfits, including matching Kangol hats!