Remember when celebrities couldn't get enough of velour tracksuits? Well, the revival of "Bennifer" took us down a rabbit hole, looking back at all the times A-listers couldn't stop wearing their cozy sweatsuits in public. In fact, they didn't just wear them while running errands, but even to red carpet events. (Jennifer Lopez certainly loved her Juicy tracksuits while dating Ben Affleck back in 2003!) At the time, you couldn't turn your head or pick up a magazine without seeing someone famous in one of these colorful tracksuits. Yes, we're looking at you, Paris Hilton, Lindsay Lohan, and Kim Kardashian.
We've even seen a resurgence of the trend this past year, including sets with bedazzled words written across the backside. One of our favorite nostalgic looks has to be from Lindsay, who wore hers on the red carpet with flip-flops, no less! Ahead, please indulge us and take a look back at these memorable sweatsuit moments.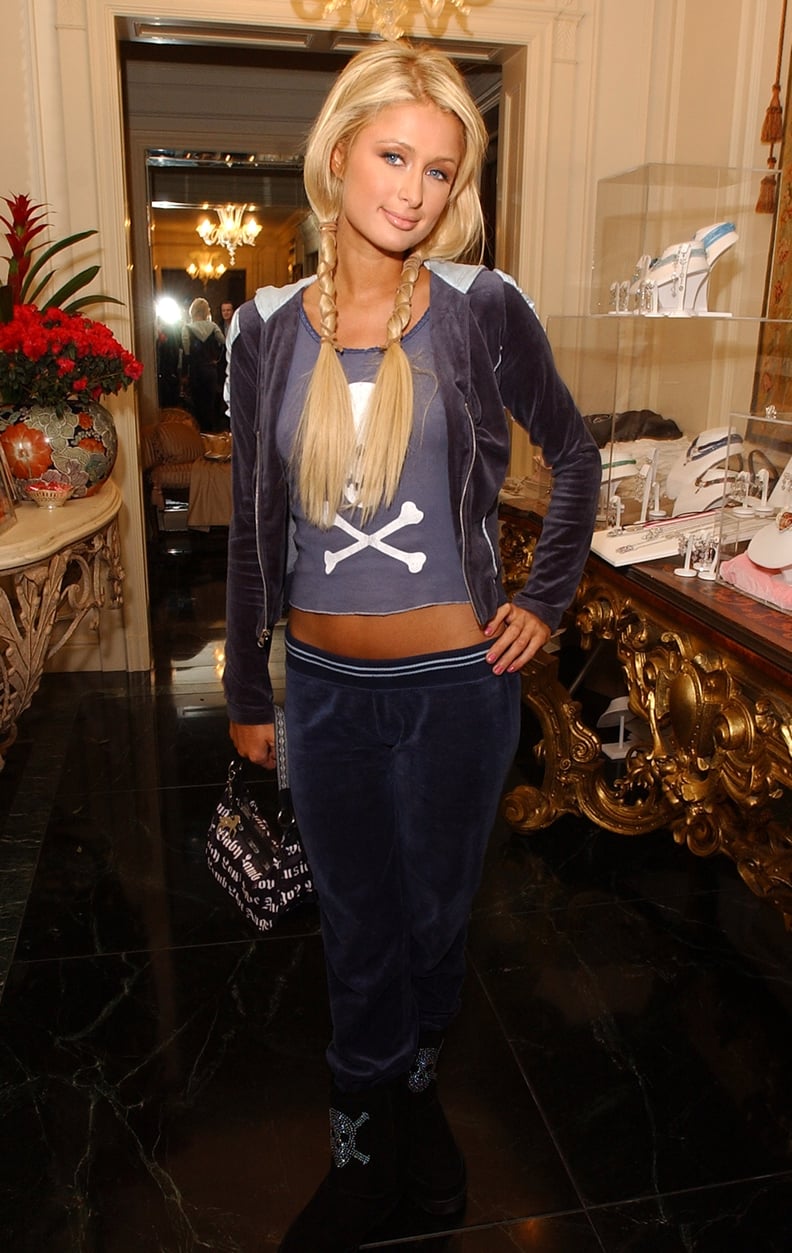 Paris Hilton
Wearing a gray set with a skull T-shirt and boots in 2004.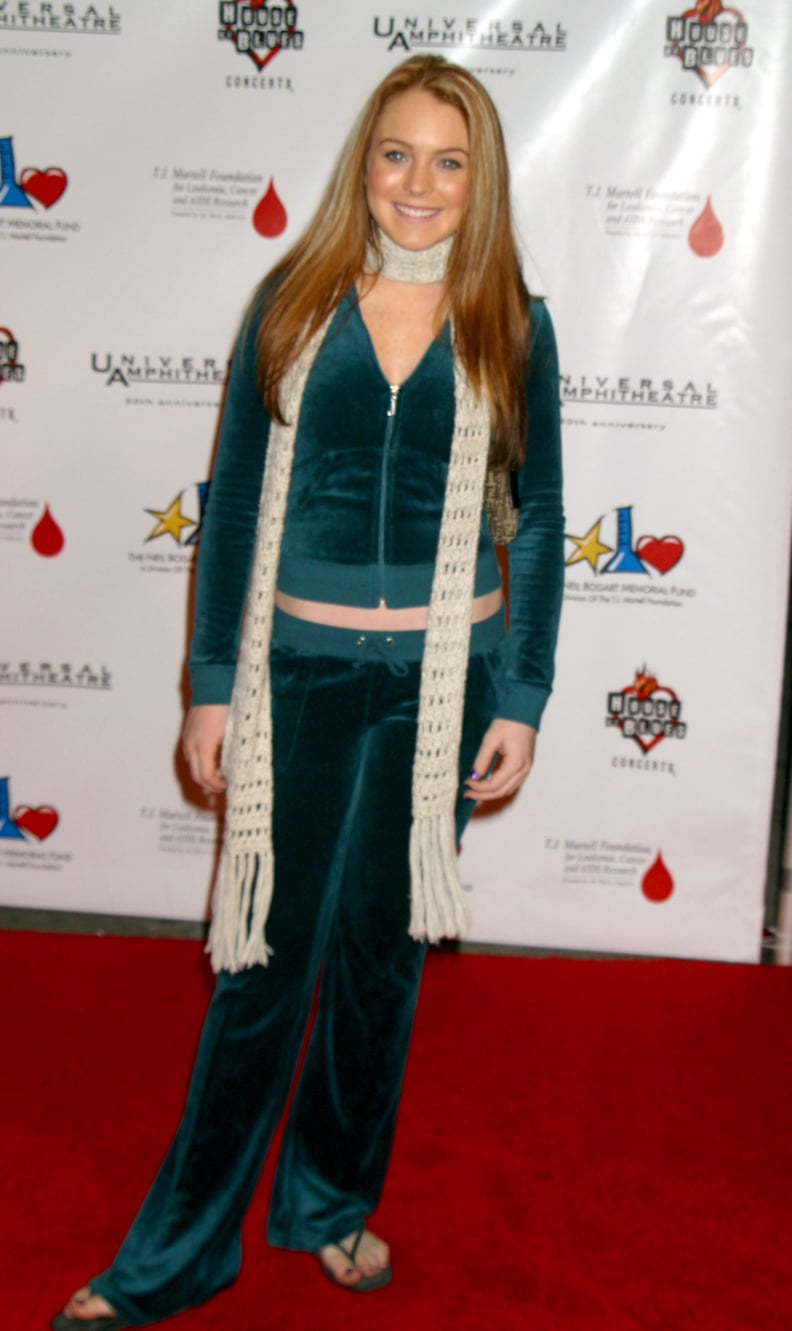 Lindsay Lohan
Wearing a green Juicy tracksuit with flip-flops on the red carpet in 2002.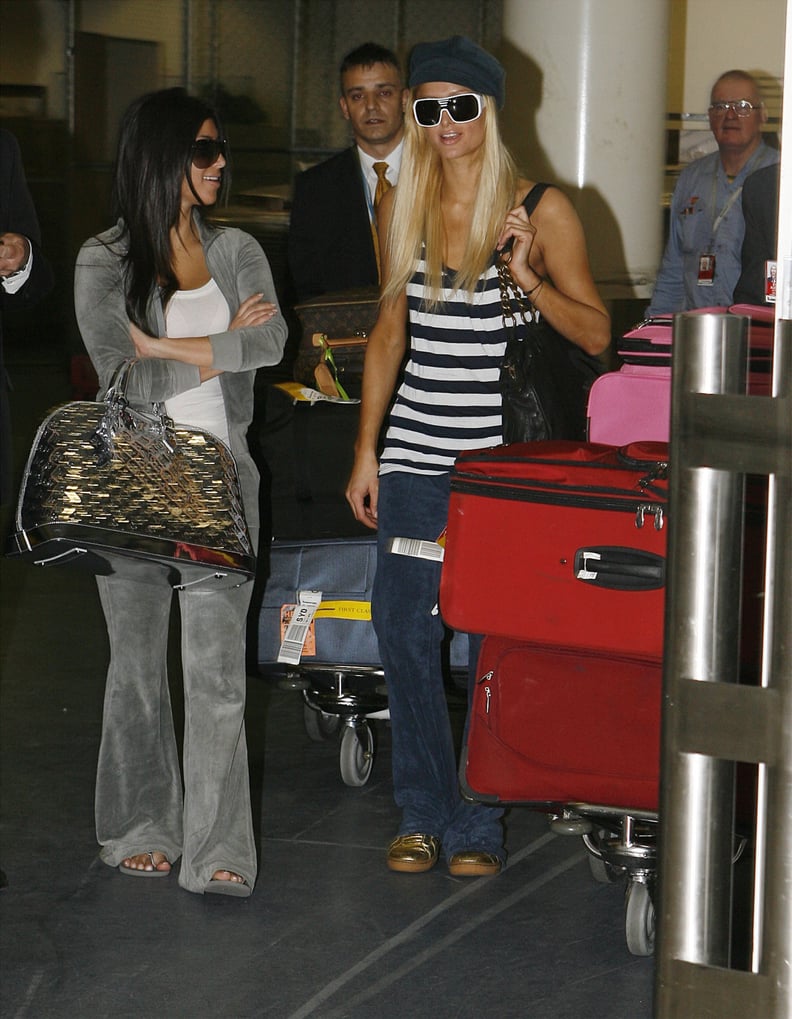 Kim Kardashian and Paris Hilton
Kim wearing a gray Juicy tracksuit with a metallic Louis Vuitton bag in 2006.