Celebrity Stylists Talk About Dressing Clients in 2020
3 Celebrity Stylists Tell Us What It Takes to Be Successful This Year and Beyond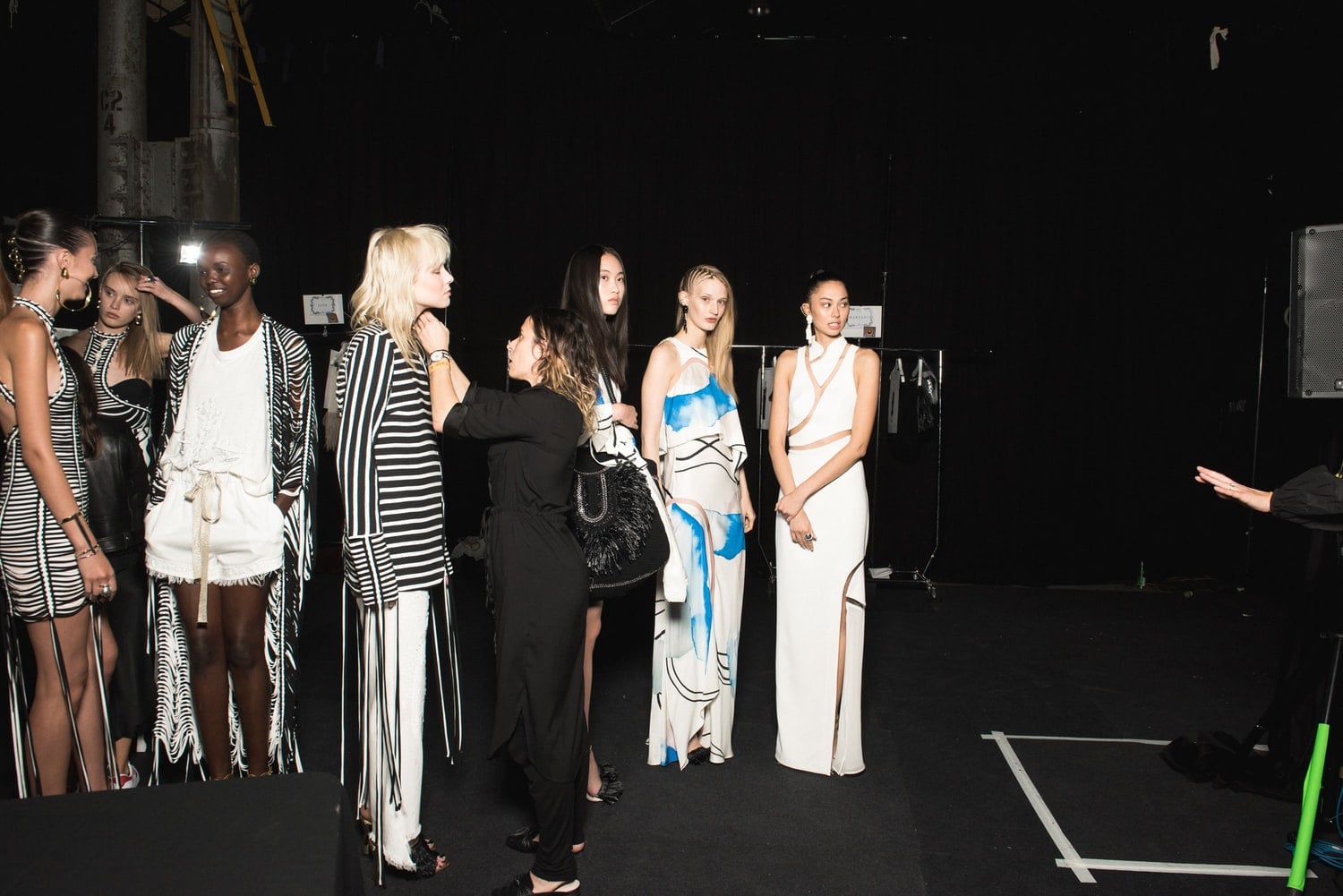 Image Source: Unsplash / Flaunter
Nearly all of my fashion professors in graduate school taught with the same motto: fashion is an extension of who we are. This way of thinking communicates the idea that clothing is the outward expression of what you feel, value, and believe. This year, we are seeing celebrities embody this ideal in a very cool and empowering way. Superstars are using their platforms and voices, making fashion statements that speak out against racism, encourage voting, and support local businesses.
Regina King and Sterling K. Brown both wore Breonna Taylor T-shirts to the Emmys in September. Jessica Alba, Amy Schumer, and a plethora of other A-list celebrities have been seen out and about sporting apparel in support of Black lives and voting rights. Lizzo wore a Christian Siriano "Vote" dress to the Billboard Awards, Gigi Hadid wore a Vote T-shirt postpregnancy, and Hailey Bieber wore a "Voting Is Hot" tee. These are just a few of the celebrities hoping to inspire fans to follow in their footsteps.
It almost seems like in 2020, if you aren't leading with messages about social justice, you're seen as tone deaf and instantly canceled. We saw it this summer as megabrands and organizations — fashion specifically — retreated inward as they came up with strategies to tackle their now publicly known racial blindspots. On the flip side, brands that had more authentic and transparent diversity initiatives received more support and praise for valuing all life and rights. The same can be said for celebrities: when I see celebrities decked out in apparel that complements my political and social views, I get excited and eagerly purchase the brands they're wearing.
2020 has proven that what you wear matters.
In a year of heightened virtual connections, 2020 has proven that what you wear matters. Behind the scenes of these famous celebrities are the stylists who act as collaborators and friends. As a former wannabe-stylist, I've been contemplating the role that celebrity stylists play in the political and social climate. This year has been filled with protests in support of Black lives and LGBTQ+ rights and in opposition to police brutality, climate change, and the president. It got me thinking: could celebrity stylists be tasked with a greater responsibility this year, and possibly beyond, to not only style their clients but to also use clothing to amplify issues that matter? Could fashion actually help to change the world we live in?
To find out more, I interviewed celebrity stylists Micaela Erlanger, Britt Theodora, and Salvador Perez, along with CEO of Red Carpet Green Dress Samata, to get their insight on the importance of statement dressing in 2020 and beyond. Scroll through to read about the changes they've experienced and what they deem as necessary to be a successful stylist in today's world.
You Must Back Your Claims
"Anyone can pick out a party dress," Erlanger, stylist to Lupita Nyong'o, Meryl Streep, and Diane Kruger told me. "To be a stylist, you have to really be a storyteller." All three stylists I spoke to agreed that there is so much more that goes into their jobs than picking out something pretty to wear.
"To be a stylist, you have to really be a storyteller."
Erlanger has been fortunate to have clients who have a deep understanding of the issues going on in the world. She is happy to do the backend research to make sure the look she's styled, whether sustainable, ethical, or POC-owned, is exactly what she's said it is. "The brand might have sustainable or ethical practices on one end, but maybe their packaging isn't sustainable or their carbon footprint is huge," she said. Erlanger prides herself in doing the research to be knowledgeable for not only herself but also her clients and ultimately their fans: "I am a stylist and a market editor; my job is to research brands and to discover new things that suit my clients, and as a result, I'm asking those questions now."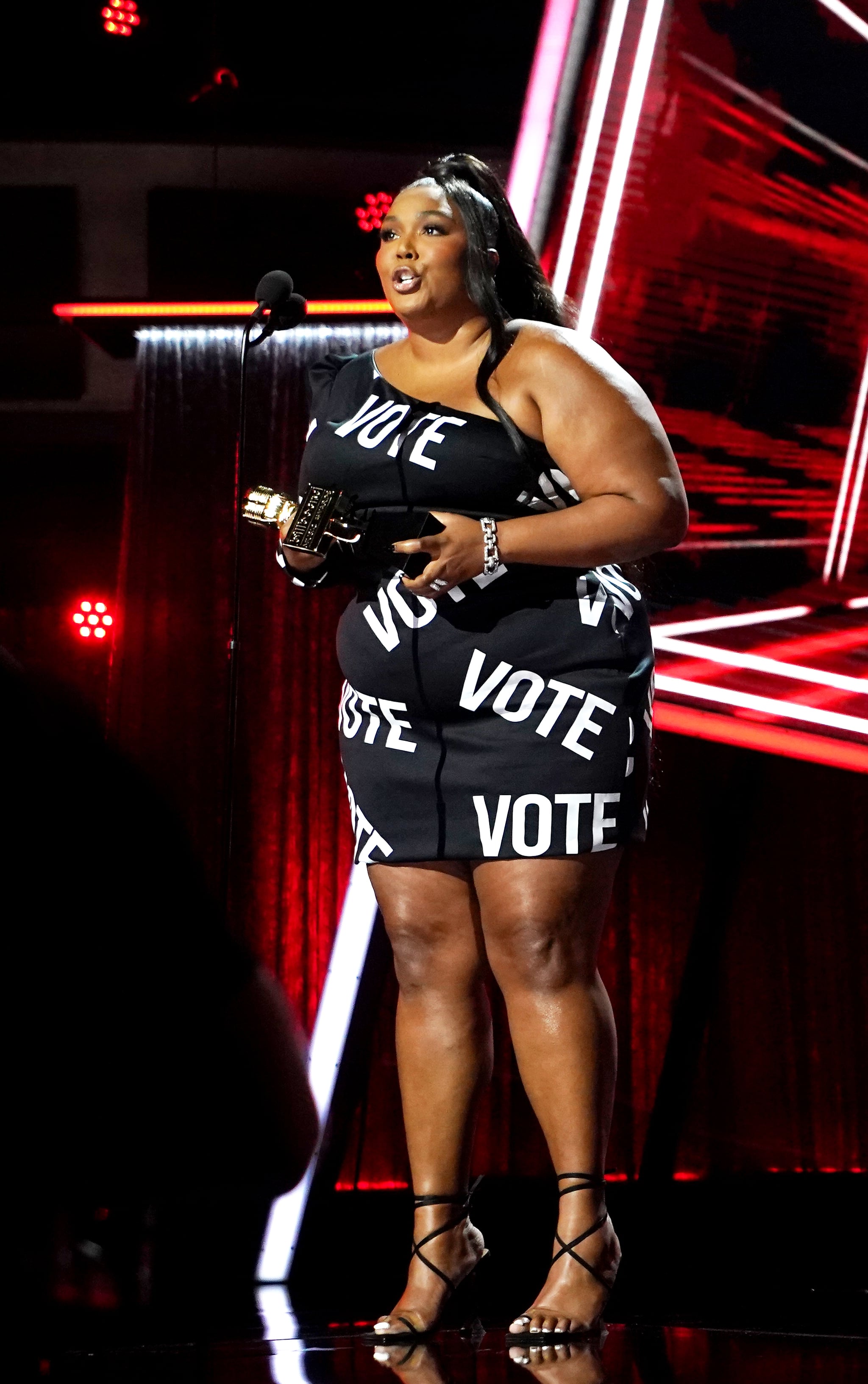 Image Source: Getty / Los Angeles Times
Recalling the Golden Globes in 2018 where celebrities dressed in black in support of Time's Up, I'm convinced that fashion has always been political. Stylists have used the red carpet and other buzzy events as a way to show the world who the celebrity is — what they represent and what causes they support. In other words, their look can be a visual symbol of their frustration. But it's not always so clearcut.
Theodora works with rising actors who have a lot of enthusiasm for wearing apparel from Black-owned brands and small businesses and look to her for approval and verification. "Clients will send me a brand on Instagram saying how they'd love to work with them," she said as she explained the power of social media. "But sometimes it's brands that aren't sustainable or have no ethics. As a stylist, it's my responsibility to share that knowledge with my clients to make sure they aren't wrongfully portrayed."
You Must Care About Underrepresented Groups
Celebrity stylists are tasked with outfitting to match clients' political and social-justice mindsets. "People are watching; you have to use your influence properly," Perez, costume designer and stylist for Mindy Kaling, told me as he shared how the lack of events can't overshadow other areas of visibility, like Instagram.
To make sure her clients are represented well and utilizing their influence for good, Theodora spent "hours and hours of COVID searching for ethical brands, Black-owned brands, and other niche sectors that aren't always so widely known and promoted." She saw this intense research as just another part of her job and was excited to see her clients' fans learn about new brands and concerns that deal with accurate representation and ethical fashion.
Although consumers are increasingly becoming interested in ending systemic racism and curing the planet one garment at a time, Erlanger wants to note that power dressing — or dressing in accordance to what you believe in — did not start in 2020. "This is not new. I think the difference this year is that there is a greater awareness," she told POPSUGAR. All over Instagram and social media, we are seeing more and more people spread the message of equal rights, gender rights, and hopeful election outcomes. "The message is loud. I think if anything it means we, as stylists, are doing our jobs. Our work is being seen and heard, and that's incredible."
You Must Not Treat Sustainability as a Trend
Behind oil, the fashion industry is the second largest polluter in the world, and the celebrity stylists we spoke to are doing everything in their power to bring attention to shopping local and ethical, with sustainability at the forefront. "I make sure we have sustainable-made goods, local businesses, artisanal businesses at all our fittings, whether it's jewelry, shoes, or ready-to-wear," Erlanger assured me.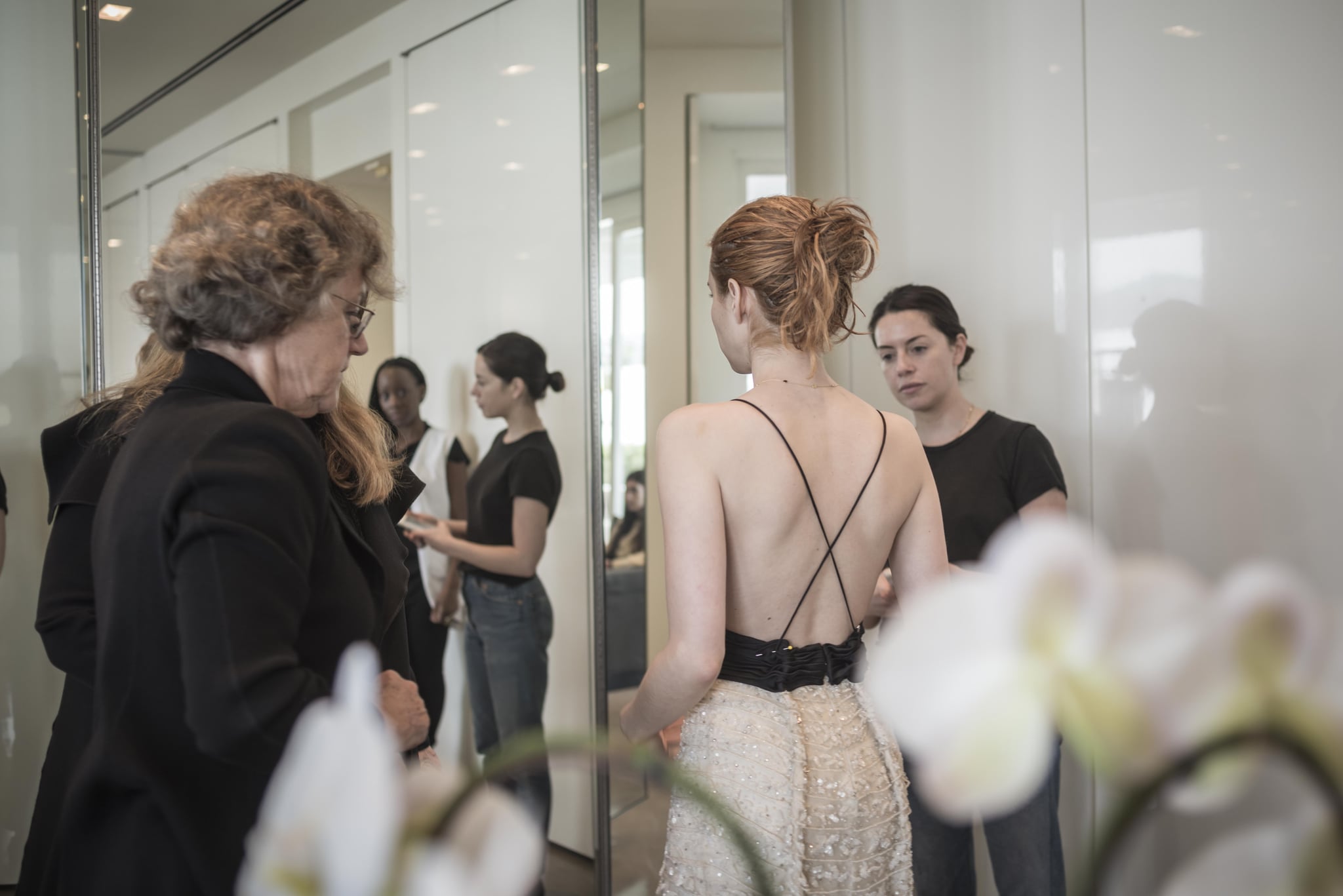 Image Source: Red Carpet Green Dress / Brandon Hickman
"Sustainability encompasses so many things: it's looking at the label, asking who made the clothes, opting for a natural material over a synthetic alternative (if you can afford to), reusing your clothing more, making it last longer, and appreciating the value of the items you already have," Samata explained to me. Celebrity stylists have the authority to leverage sustainable brands into the public eye and make them appealing enough for mainstream audiences to catch on.
Celebrity stylists have the authority to leverage sustainable brands into the public eye and make them appealing enough for mainstream audiences to catch on.
As global citizens, stylists have a personal obligation to do their part in shedding light on issues and dressing their clients accordingly. I don't think power dressing will ever be passé and will always play a vital part in a celebrity stylist's career. Americans have had eight months to address (or readdress) what's important to them in terms of racism, climate change, and who they want running our country, and I'm optimistic that their values will not waver postpandemic. To speak to these individuals and fans, celebrity stylists working in 2020 and beyond will succeed if they place specific emphasis on researching brands and products, giving a voice to the voiceless, and continuing to inspire consumers to do more ethical shopping.