Clairo's Outfits Are Cool and Down to Earth, Just Like Her Catchy Songs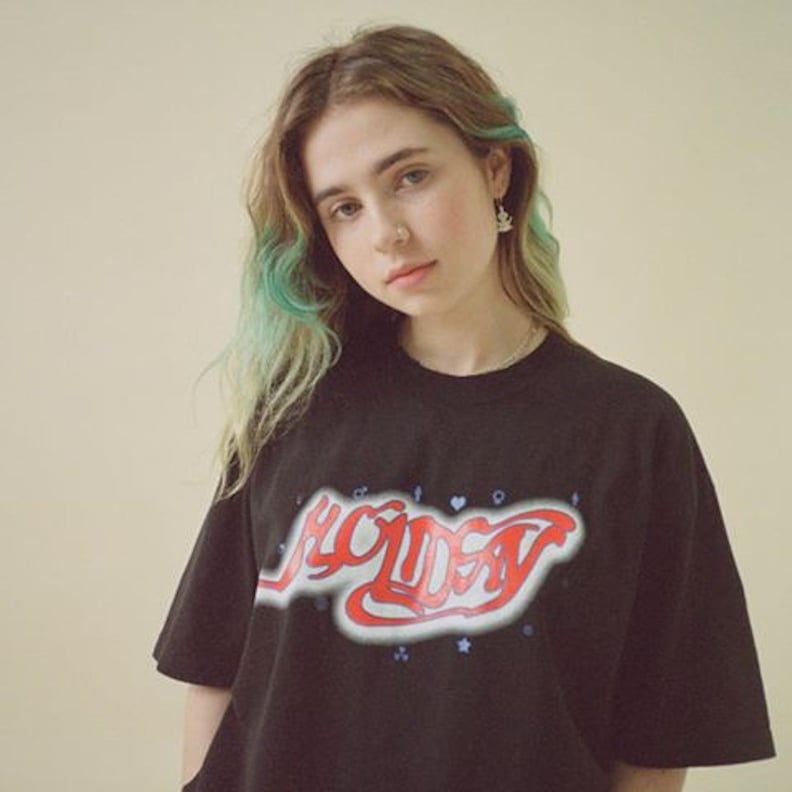 Meet Claire Cottrill, aka Clairo: she makes dreamy low-fi pop songs that tug on your heartstrings. Oh, and she has a stylish wardrobe full of outfits you'll probably want to steal. You've also probably heard her song "Pretty Girl" on multiple Tik Toks without even realizing it. I feel like the reason why Clairo's style resonates with so many people is that she's very low-key and her outfits are very approachable and wearable. That doesn't mean she won't wear a designer look ever now and then. She's been spotted at Kenzo's fall 2020 show and even sat front row at the Eckhaus Latta spring/summer 2020 runway show wearing a piece from the collection.
That being said, a majority of her outfits range from fun T-shirts from brands like Holiday and, my personal favorite, a cutout long-sleeve tee by Danielle Guizio. While on stage, the singer is also often wearing fun prints like tie-dye and '70s-inspired floral-print pants with baggy sweatshirts. Ahead, you'll find 12 of our favorite outfits she's worn recently. Give them a look and see why she's our latest style crush.
Baggy tees like this one from Holiday are cool and casual.
A very '00s look of a baseball hat, tank top, and low-slung jeans.
What's not to love about this Danielle Guizio studded, sheer tee.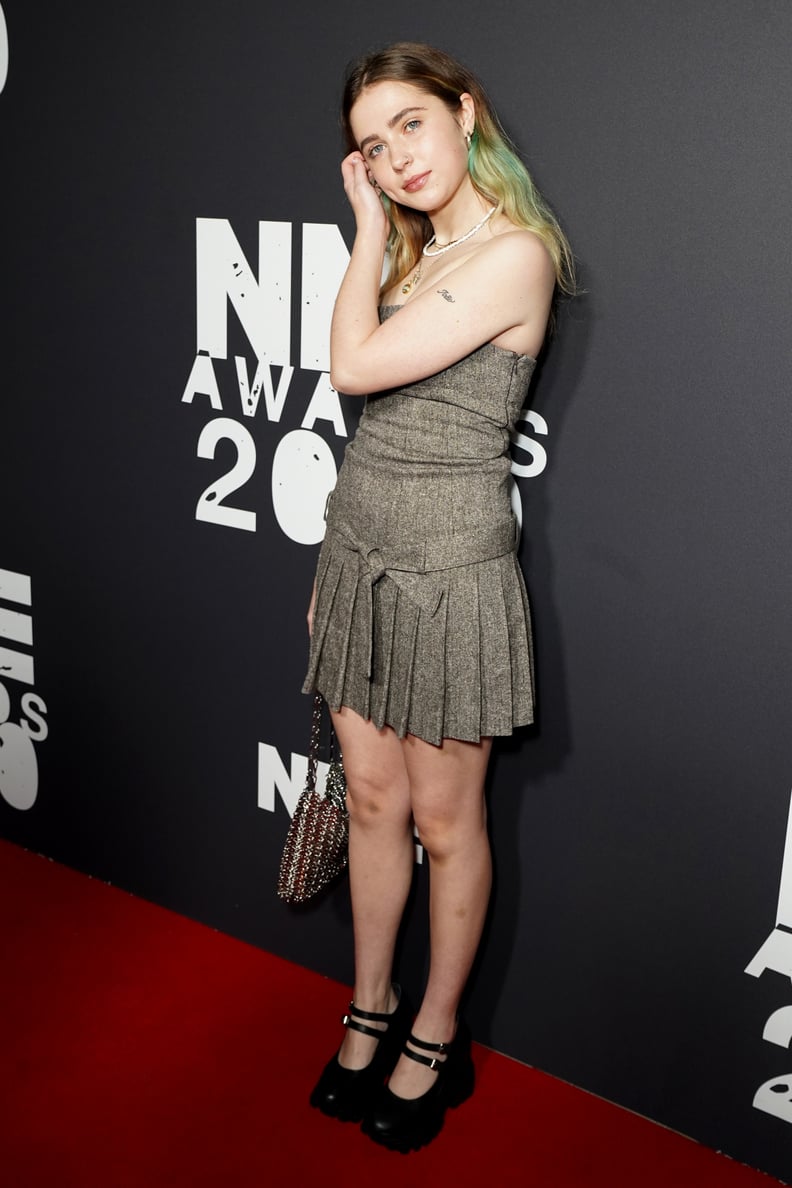 I love how she styled her pleated dress with Mary-Janes for a cute yet formal look.
A quintessential Clairo look of a striped polo and jeans.
Keepin' it casual in white jeans and a Nike sweatshirt.
What's better than a bucket hat? One that's fuzzy.
I love the retro feel of the sweater vest.
You can always liven up an outfit with a cute pair of earrings.