Coach's Holiday Campaign Stars Paris Hilton and Old School Instant Messenger — So Yeah, That's Hot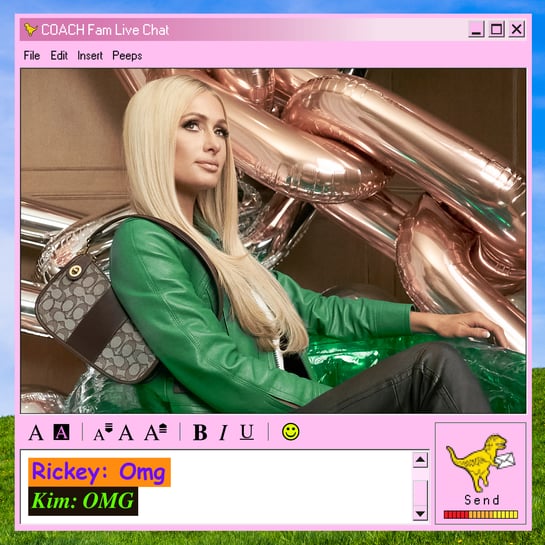 Coach
Coach
As POPSUGAR editors, we independently select and write about stuff we love and think you'll like too. If you buy a product we have recommended, we may receive affiliate commission, which in turn supports our work.
Coach tapped Paris Hilton and fashion house muses Rickey Thompson and Kim Petras to star in the holiday campaign for its Swinger bag, which is an archival silhouette revived. It's a mini shoulder bag that's reminiscent of the ones we used to carry in the early 2000s — you know, when we also used AOL Instant Messenger to plan out our outfits with our BFFs before heading to the party. Oh, those were the days. Coach went so far as to re-create a classic Windows computer screen with bright pink pop-up boxes like you might've had — and Paris Hilton definitely did.
Thompson's facial expressions will plant a huge smile on your face as he types to Kim and Paris about his look. Of course he's already dressed — and wearing the Swinger! Watch the amazing scene unfold and allow it to take you back. Then, you'll be in the perfect mindset to shop one of the new bags, which retail for $275 and come in exciting shades such as retro teal, maple, and forest. If you want to show your undying dedication to the Coach brand, the jacquard logo material is available, and the Swinger also comes in nylon with a floral interior for $195. Because let's be real, the authenticity of the Swinger bag lies in its iconic shape, and now its nostalgic campaign, too.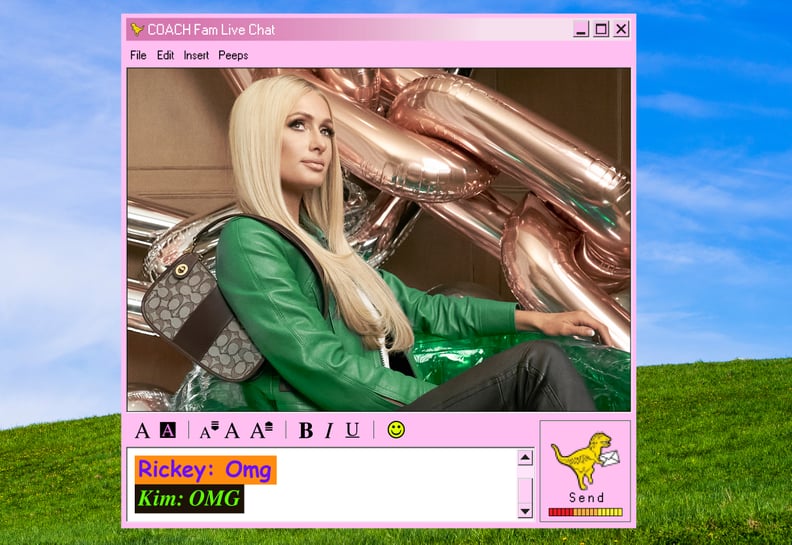 Paris Hilton in Coach's Holiday Campaign For the Swinger Bag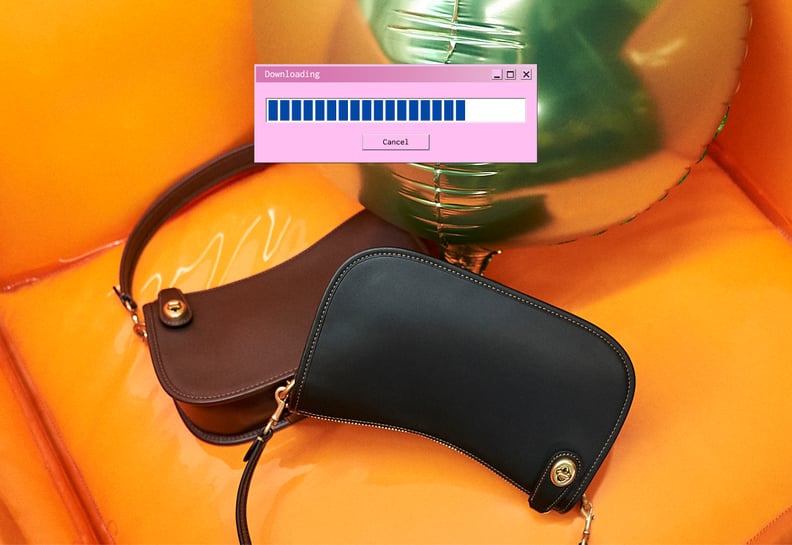 Coach's Holiday Campaign For the Swinger Bag
Rickey Thompson in Coach's Holiday Campaign For the Swinger Bag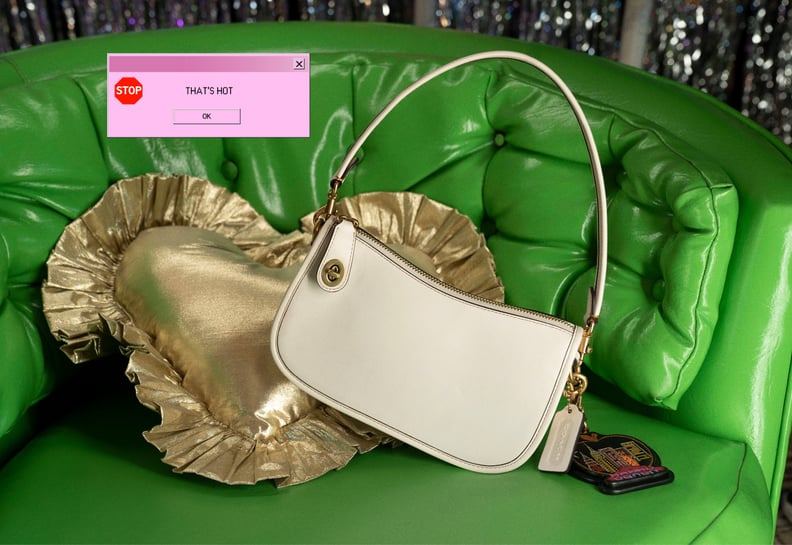 Coach's Holiday Campaign For the Swinger Bag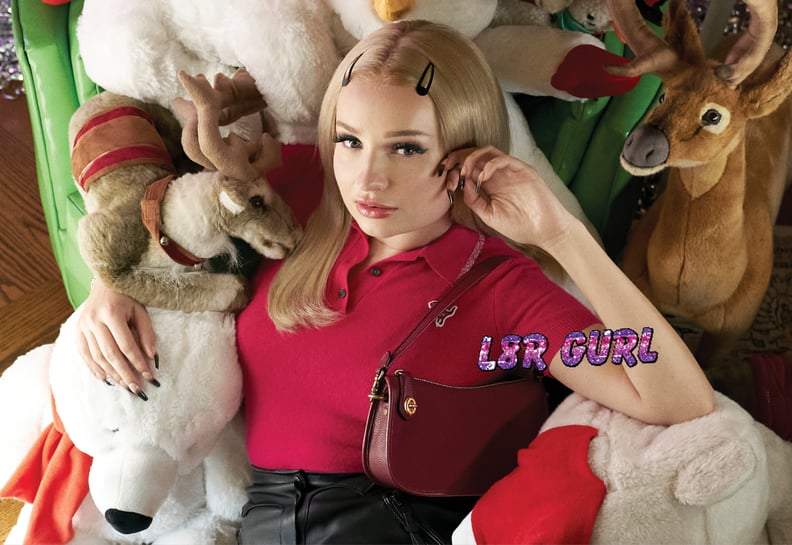 Kim Petras in Coach's Holiday Campaign For the Swinger Bag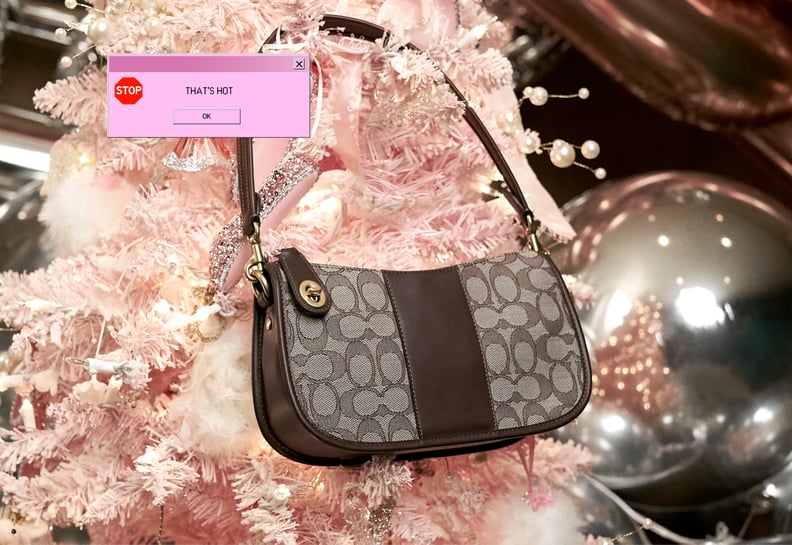 Coach's Holiday Campaign For the Swinger Bag
Paris Hilton in Coach's Holiday Campaign For the Swinger Bag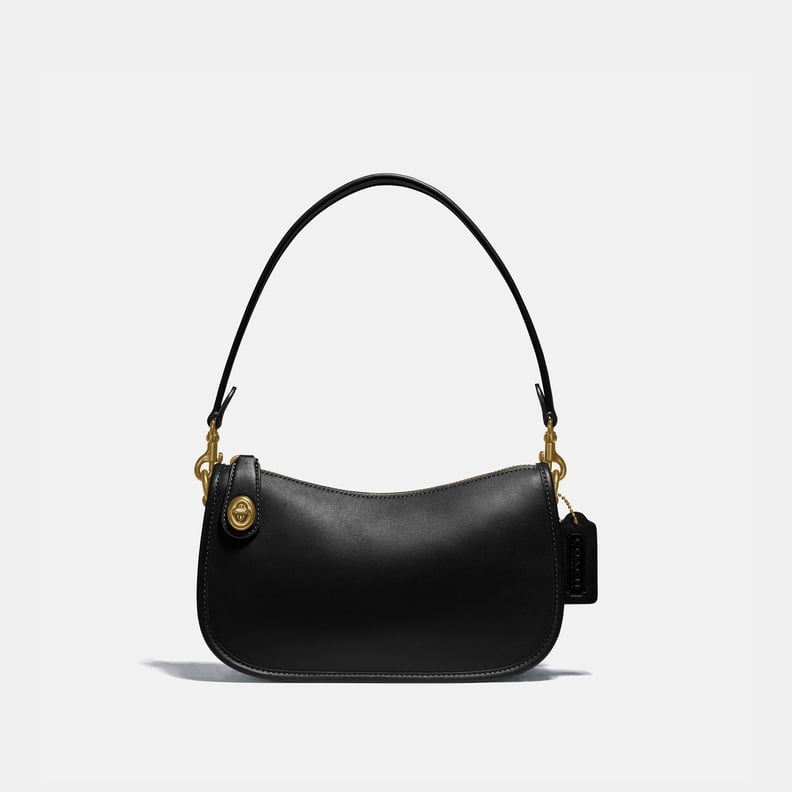 Shop the Coach Swinger Bag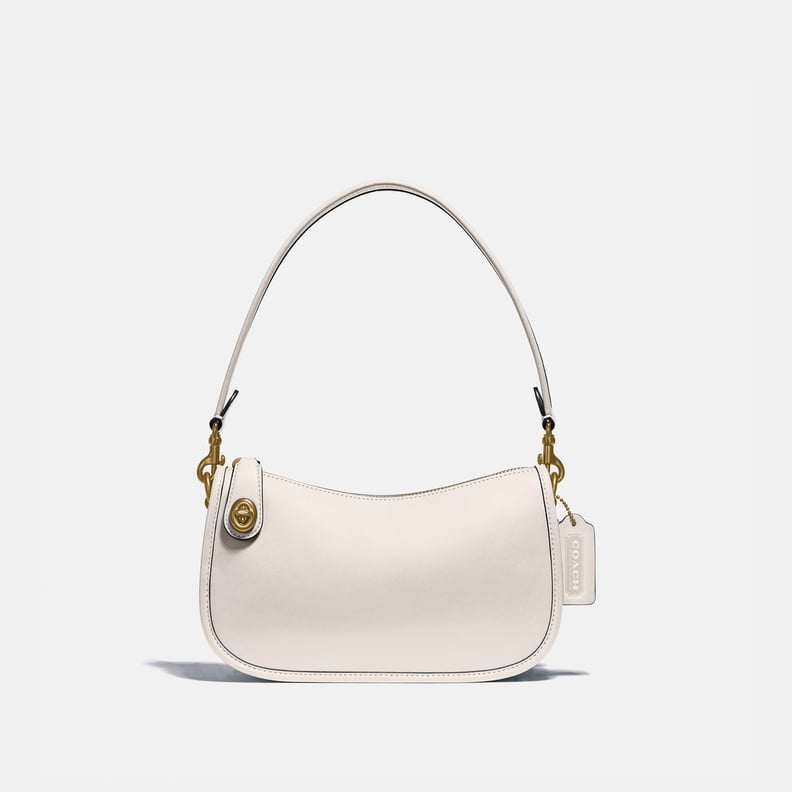 Shop the Coach Swinger Bag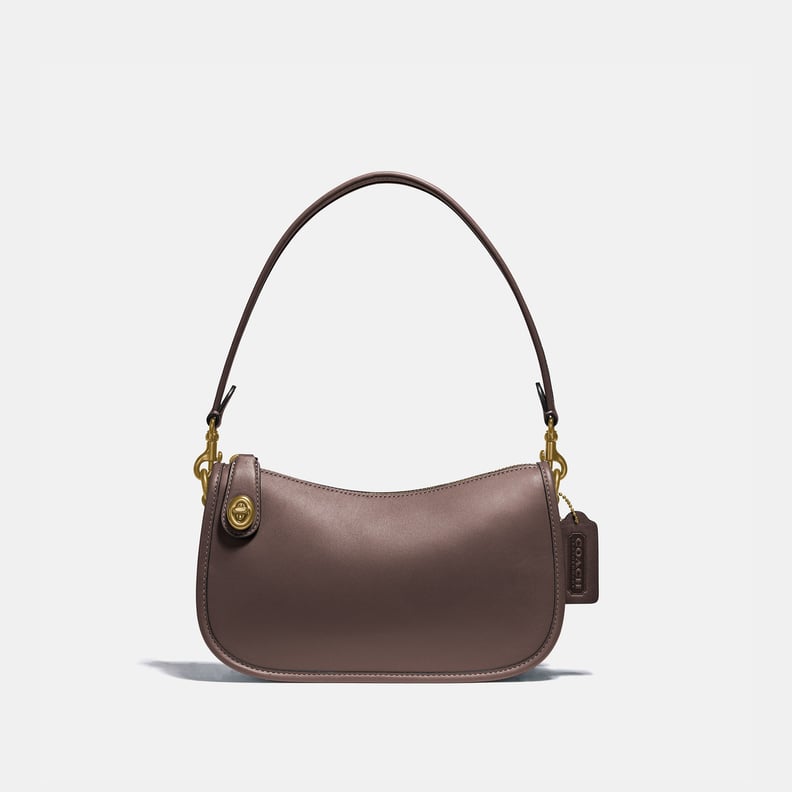 Shop the Coach Swinger Bag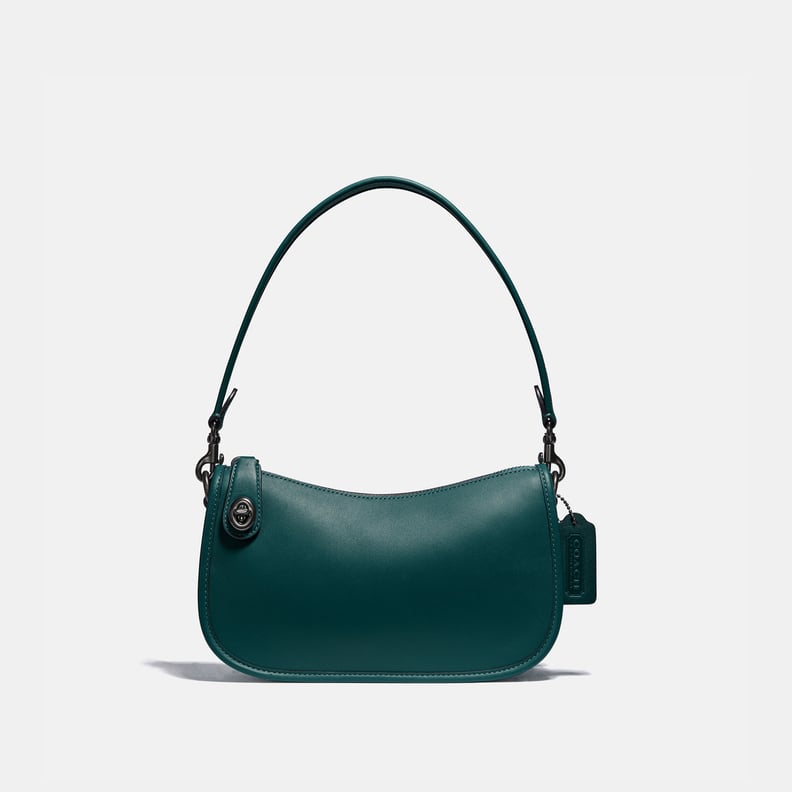 Shop the Coach Swinger Bag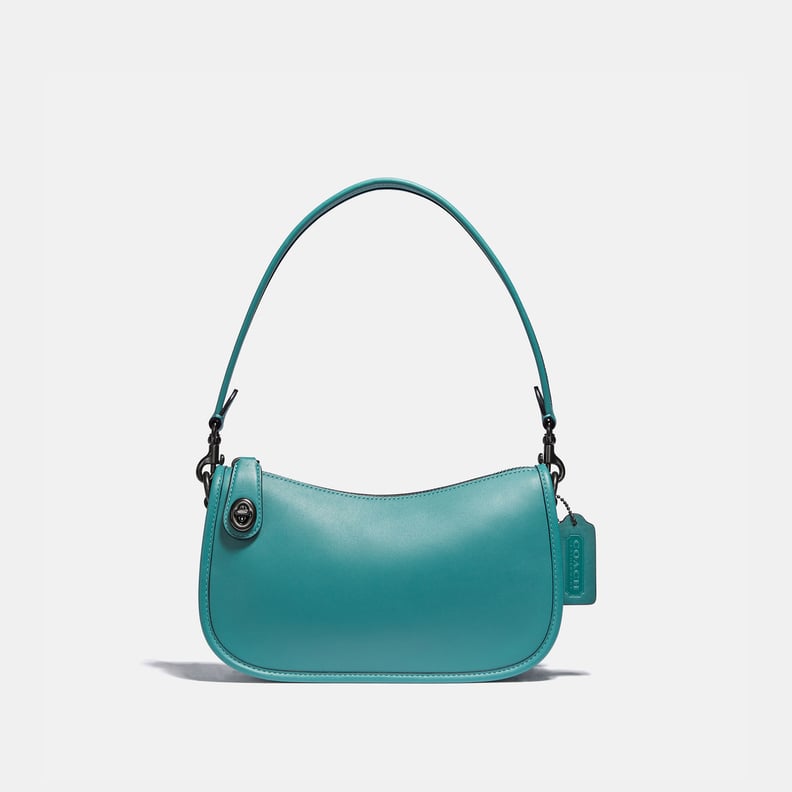 Shop the Coach Swinger Bag
Shop the Coach Swinger Bag
Watch Paris Hilton, Rickey Thompson, and Kim Petras Star in the Coach Holiday Campaign