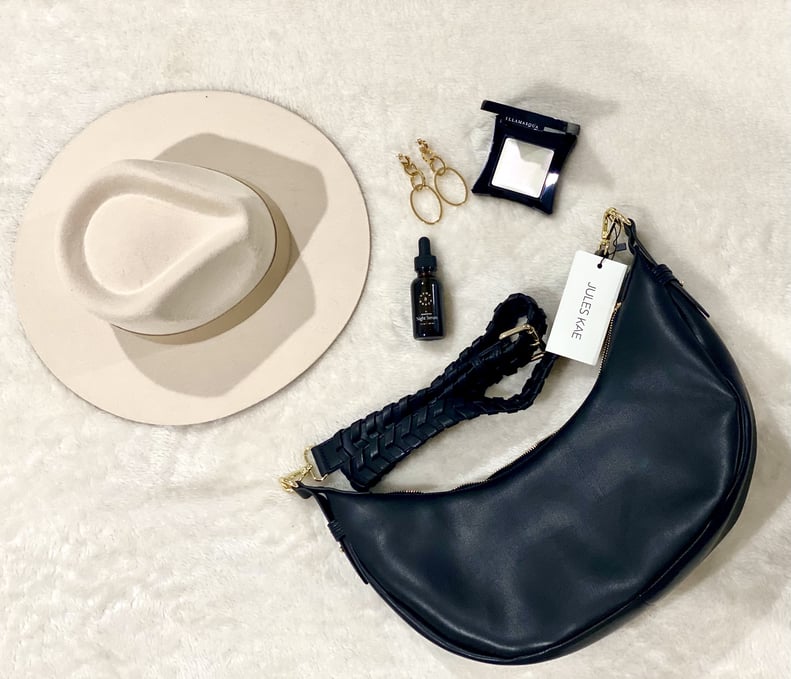 POPSUGAR Photography | Anvita Reddy
POPSUGAR Photography | Anvita Reddy
As POPSUGAR editors, we independently select and write about stuff we love and think you'll like too. If you buy a product we have recommended, we may receive affiliate commission, which in turn supports our work.
When it comes to fashion, I am not adventurous at all. I play it safe with basics and timeless pieces that look good enough not to alert the fashion police. Even as I scroll through Instagram and TikTok for inspiration, I never had the guts or confidence to invest in trendy pieces that would take my fashion game to a new level. I wish I could have a stylist on retainer to push me to step out of my personal style box. And that's when I got introduced to the Curateur subscription box.
From the fashion queen Rachel Zoe, the Curateur subscription box is a seasonal subscription box that delivers all your beauty and fashion needs for the season, all in a curated chic box. The Curateur membership consists of getting a five-piece quarterly curation including an item of your choice, access to a members-only shop with exclusive content and rewards, and more. You can pay quarterly at $100 or pay annually at $350 for four seasonal boxes. The Curateur Spring 2021 box specifically retails for $850 — that's quite the steal!
The Curateur Spring 2021 box is curated with finds that will elevate your everyday personal style and revive your beauty and wardrobe essentials. It refreshed my fashion game with the perfect mix of trendy and timeless seasonal essentials that you can truly use all year round. The products featured in the Curateur box are high-quality luxury pieces that are a combination of coveted favorites and newfound loves. From a trendy sun hat to an antioxidant-rich night serum, the Curateur Spring 2021 box is filled with gorgeous goodies.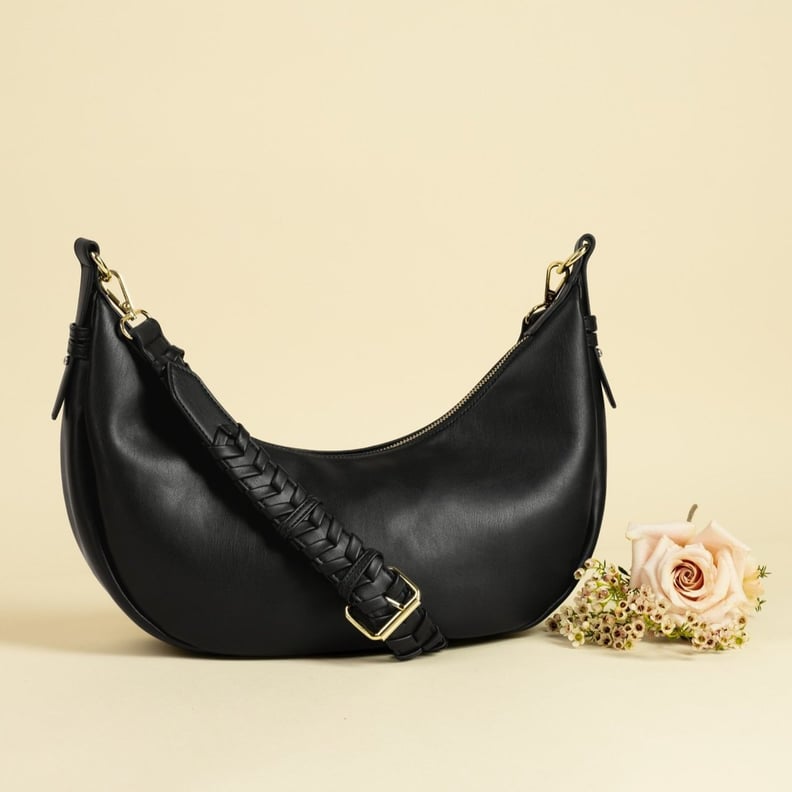 Jules Kae Zola Bag
The Jules Kae Zola Bag ($95) is a gorgeous everyday bag that fits all my daily essentials and more. It the perfect errand bag that can carry your water bottle, face masks, a few hand sanitizers and those coupons you've been meaning to use. It's made from PETA-certified vegan leather that is buttery soft. You can wear it over the shoulder, as a crossbody, and more with it's sturdy adjustable strap.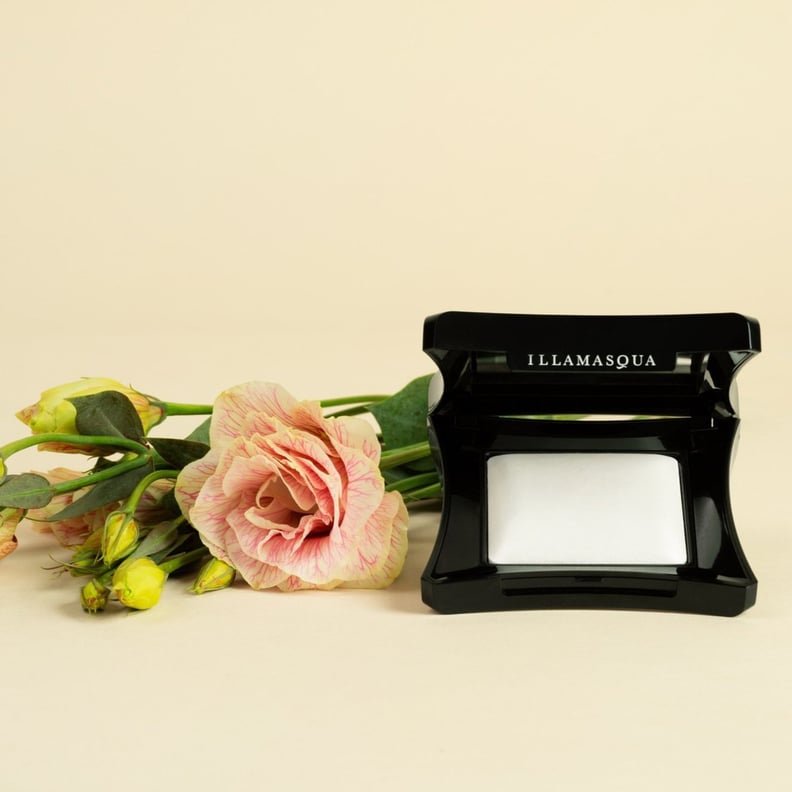 Illamasqua Beyond Powder in Daze
The Illamasqua Beyond Powder in Daze ($45) is a gorgeous iridescent highlighting shade that will make you look glowy and dewy. Top off your cheek bones and the inner corners of your eyes with this beauty for a fresh and radiant look. If you want to pull off a bold eye, slightly dampen your brush and apply this shade all over the lids for a stricking metallic eye.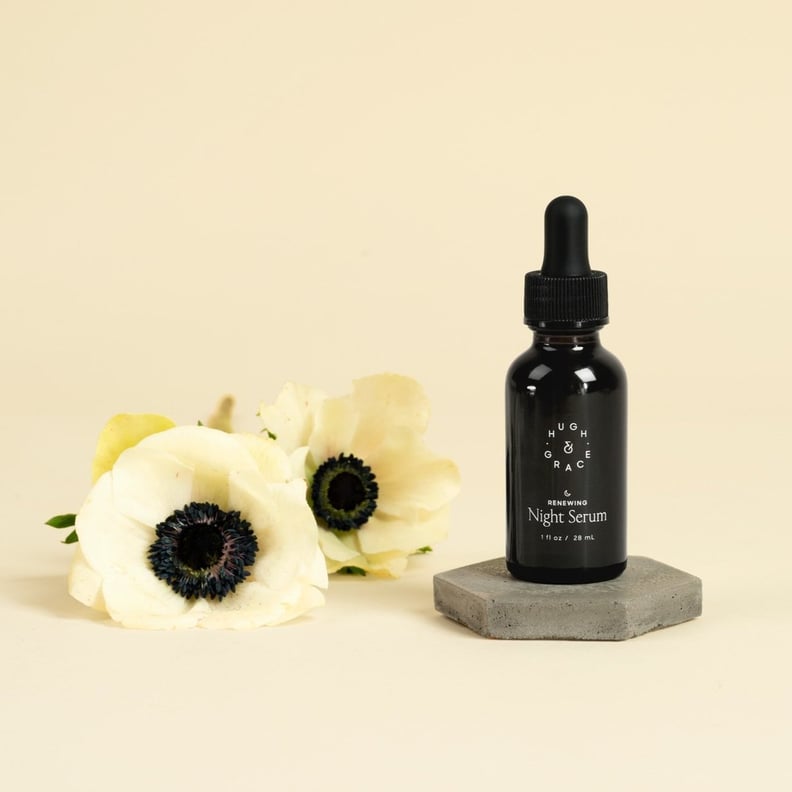 Hugh and Grace Renewing Night Serum
I am a skin-care lover so when I saw the Hugh and Grace Renewing Night Serum ($90) in the box, I was elated! A few drops of this serum at night will make your skin look and feel revived and healthier. This is a great serum to use on days where you feel like your skin needs some moisture. It's a vegan, plant-based, pregnancy safe serum.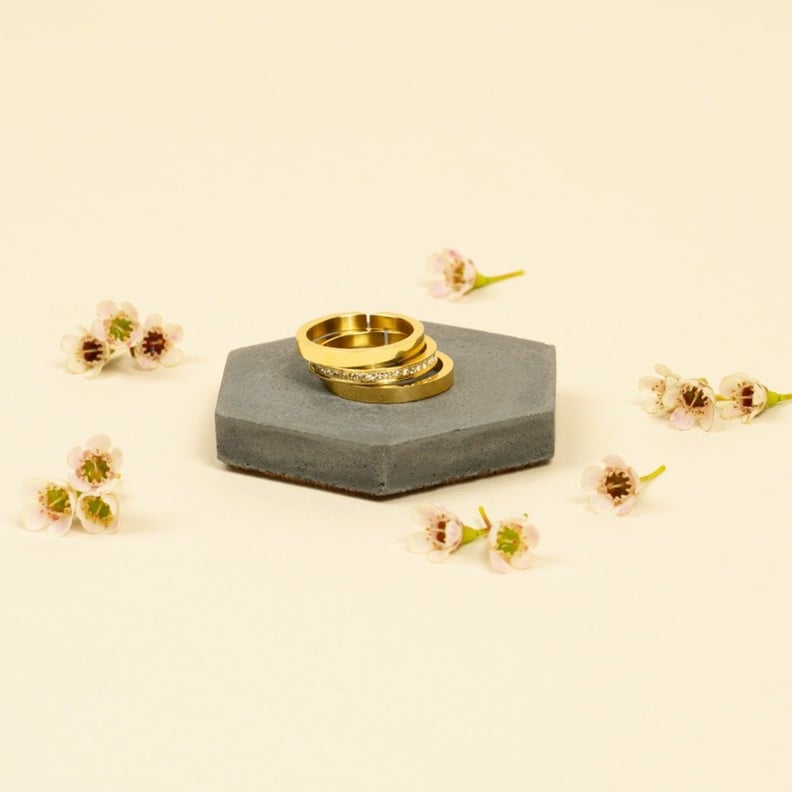 Vita Fede Cassio Pave Ring
The Vita Fede Cassio Pave Ring ($250) are a choice item in the Spring 2021 Box and can be adjusted and customized to your liking. You can style them to dress up a look or use them as accent pieces for a more glamorous look. If you love to stack or need a few staple rings, this is a must-have.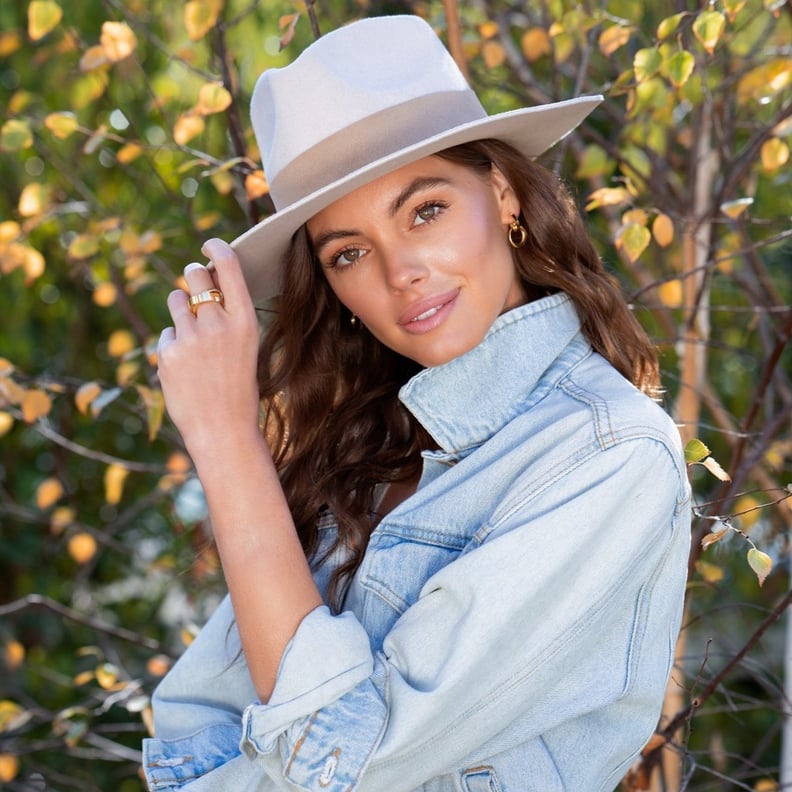 Teressa Foglia x CURATEUR Lynn Hat
The super soft felt Teressa Foglia x CURATEUR Lynn Hat ($400) is a made from upcycled fabric with a vegan suede band. This hat easily became my favorite item in the box. It's so chic and stylish and totally out of my comfort zone but it has inspired me to be more adventurous with my choices. Whether your personal style is basic and timeless, floral and bohemian, city chic, and everything in between, this hat is a total vibe.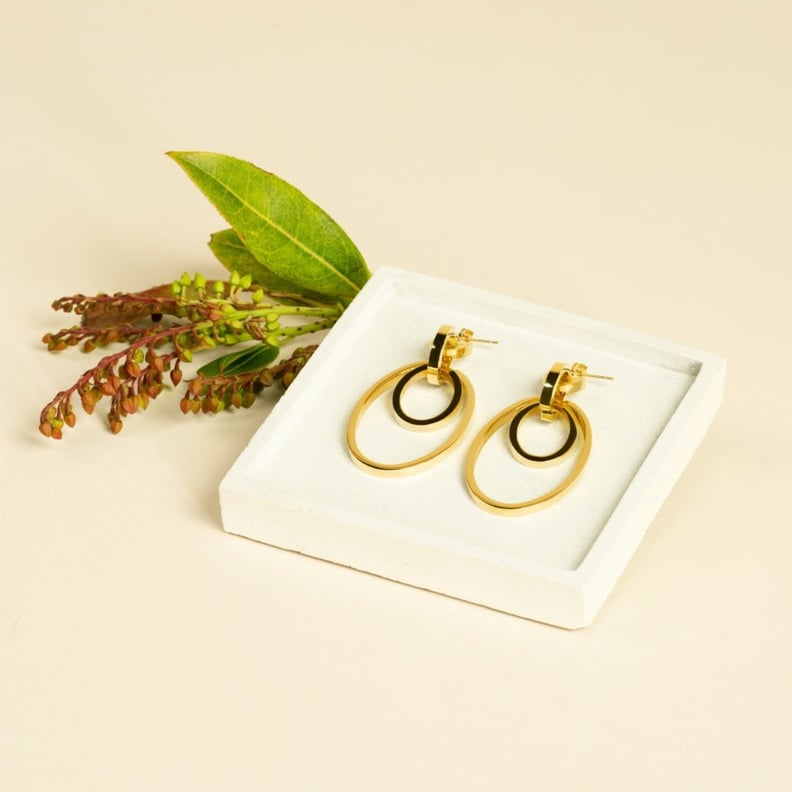 Vita Fede Cassio Earrings
The coolest thing about the Vita Fede Cassio Earrings ($388) is that they are customizable! Each of the rings can be removed to create a whole new piece. Whether you want short, layered hoops, like pictured, or longer, chain-like drops, these earrings are a staple.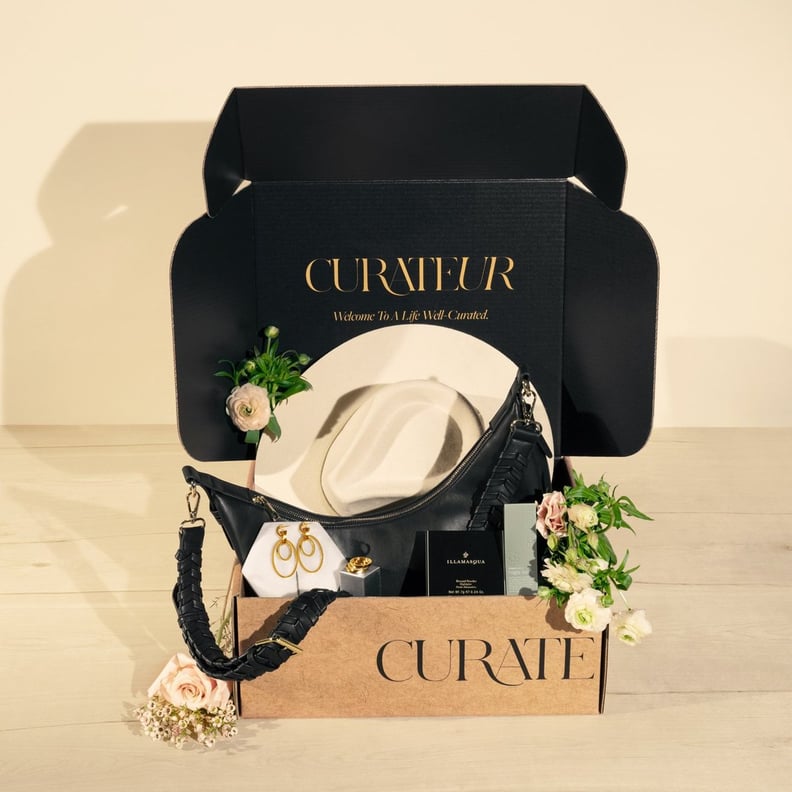 The CURATEUR Spring 2021 Box
Overall the The CURATEUR Spring 2021 Box ($99 quarterly, $350 annually) is something I would invest in to introduce me to new brands and styles. It allowed me to get experimental with high-quality and luxury products without having to spend retail prices. As someone who needs a lot of help in the fashion department, this is something I will continue to use to push my boundaries and embrace fashion in a whole new way.