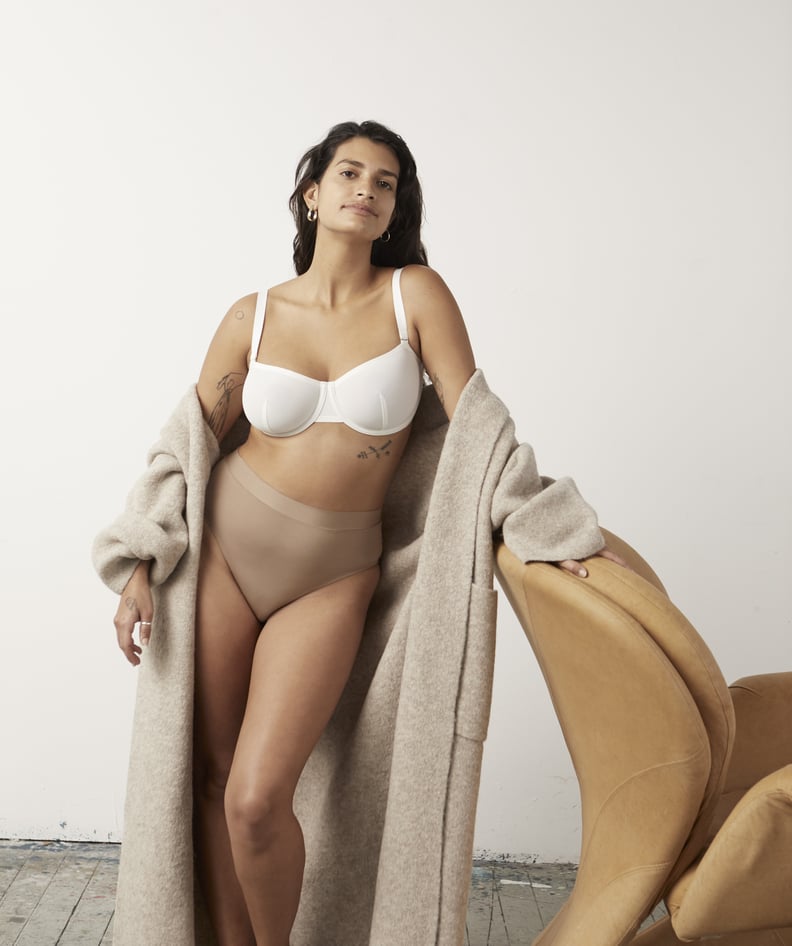 CUUP
CUUP
Every editorial product is independently selected by our editors. If you buy something through our links, we may earn commission.
As shopping editors, we truly have the best job. We get to test the best of the best and share our results, whether it's the
most comfortable jeans or the best sneakers. My fellow shopping editor Macy and I have worked together for years. There's nothing we love more than experimenting and sharing our findings with each other and our readers. One thing we have never really agreed on until now is bras. It's not just because we have different likes and styles, but mostly because we have different body types: I have a small bust, and she has a large one.
Over the years we found brands that catered to our specific needs, but they were always different. That all just changed though. We recently got a chance to test out bras from CUUP, a brand we couldn't stop seeing all over our feeds. The brand's sleek and minimal aesthetic is for sure one that speaks to us, but the true test was its comfort and versatility.
We found them both to be supportive, comfortable, and nonshockingly chic.
We both tried two bras, the brand's popular The Balconette ($51, originally $68) and the The Scoop ($59, originally $78). To our surprise, we both loved them. We found each one to be supportive, comfortable, and nonshockingly chic.
The best thing about the trial was that we were able to do a virtual fitting via video call, which the brand offers. We know what you're thinking . . . how can a virtual fitting even work? Luckily, the brand knows their sh*t. Mine was extra helpful, because I learned I was wearing the wrong bra size for years. I had the video chat in a thin bralette and brought a measuring tape and quickly learned my cup size and under-bust measurement were different that I thought.
After getting my new bra in the mail, in a new size, I couldn't believe it. How had I never worn a bra this comfortable and well-fitting before? If you're sold on trying one yourself, then now's the perfect time to shop. Cuup is offering 25 percent off all bras from now until April 11, including a few of our own favorite styles.
Keep reading to see our breakdown on each silhouette that we love.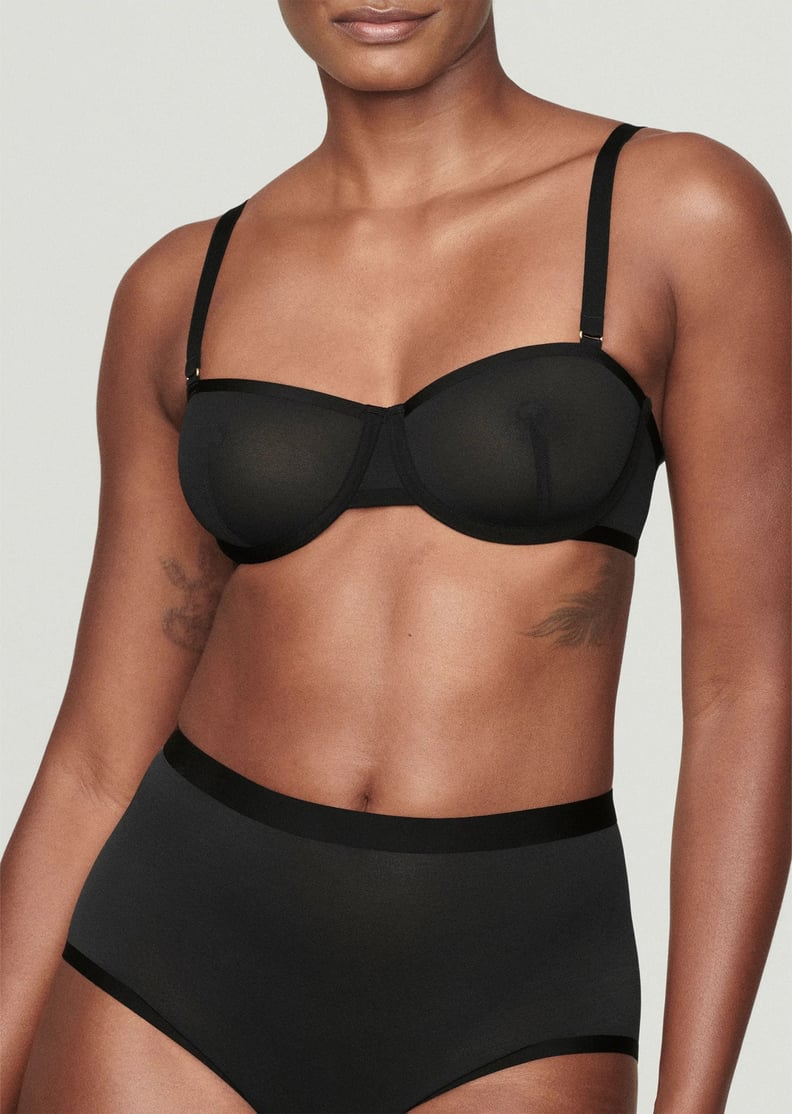 Cuup The Balconette
Cuup The Balconette ($51, originally $68)
"I have a small bust and never thought this type of bra or silhouette spoke to me. The sheer underwire and nonpadded option always felt like something for someone who has a little more on top. This flattering silhouette proved me wrong though. The cup perfectly shapes to the body and actually made me feel supported. Plus, I can't deny that it's just really cute." — Krista Jones, editor, Commerce
"I typically have DDs and was nervous about how the sheer fabric would support me, but I had nothing to worry about. This bra is both supportive and sexy — plus, it's so breathable, so it's perfect for the hot summer weather. Honestly, I'll probably buy another color because I can't get enough of it." — Macy Cate Williams, senior editor, Commerce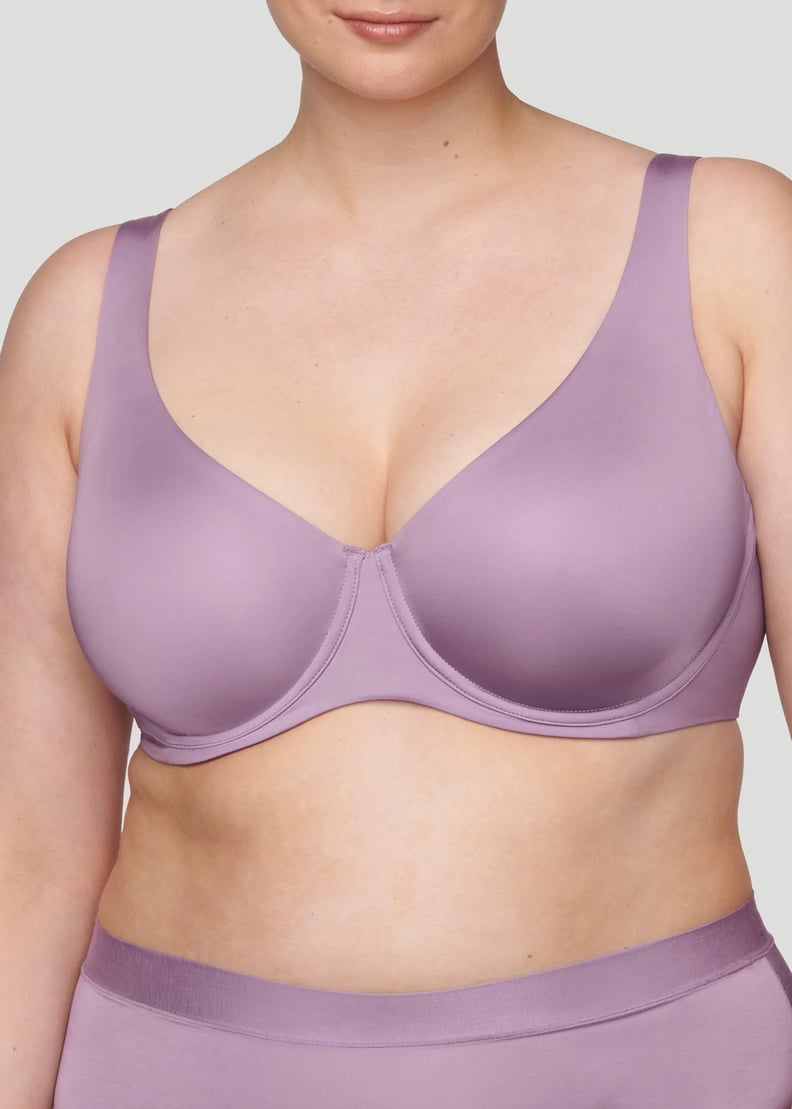 Cuup The Scoop Bra
Cuup The Scoop Bra ($59, originally $78)
"While I love the silhouette of the balconette bra and was most excited for it, this bra really blew me away, too. The material is so soft and buttery — it's better than I can even explain. It's the perfect everyday choice for wearing under pretty much anything. I had the same fear about this bra as the other, that the nonpadded silhouette would be hard for me to fill out with a flat chest, but the sizing was just right (thanks to my fitting). This is my new go-to for everyday." — Krista Jones, editor, Commerce
"This is the softest, smoothest bra I have ever tried on. I like that it lays flat under a T-shirt, so I don't have to worry about seams or wires poking out underneath. I also appreciate that the thicker straps don't dig into my shoulders, which is a common issue for bustier women. This design gets an A+ in my book." — Macy Cate Williams, senior editor, Commerce