Demi Lovato Wears a Rainbow Worth of Dresses For Her Harper's Bazaar Shoot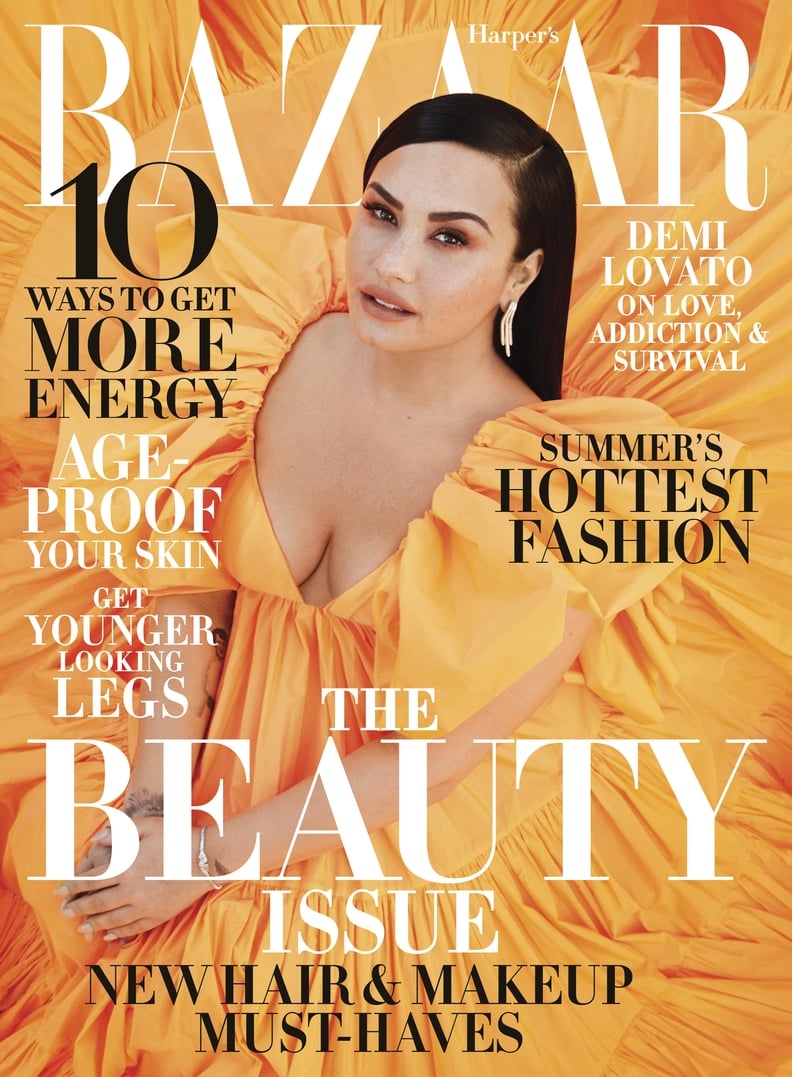 Harper's Bazaar | Alexi Lubomirski
Demi Lovato stars on the May 2020 cover of Harper's Bazaar's Beauty issue, opening up to editor Josh Duboff about her new music, her mental health, and the friends and loved ones who have inspired her over the past couple of years. We were in awe of the full editorial feature, styled by Miguel Enamorado and featuring colorful gowns by the likes of Valentino and Max Mara. The one that caught our eye instantly? The clementine Valentino dress Demi wears for the cover shot — it's like she's bursting with golden rays of sunlight, and her Cartier earrings providing an extra twinkle.
But we know this dress well, because it's been a power moment for Big Little Lies' Kathryn Newton, who wore it on the SAG Awards red carpet, and Lizzo, who tapped Valentino's Pierpaolo Piccioli for a custom minidress in the same fabric to go with her meme-worthy miniature bag at the 2019 American Music Awards. Demi certainly impressed us in the rest of her outfits, which you can see after the jump, but it's these signature Valentino pleats that keep coming back to us and are now imprinted in our minds as iconic. Of course, Demi carries them with confidence just like Lizzo and Kathryn Newton did, and that's what we love to see. Read on to digest the full journey of this dress, then check out two more photos from Demi's shoot.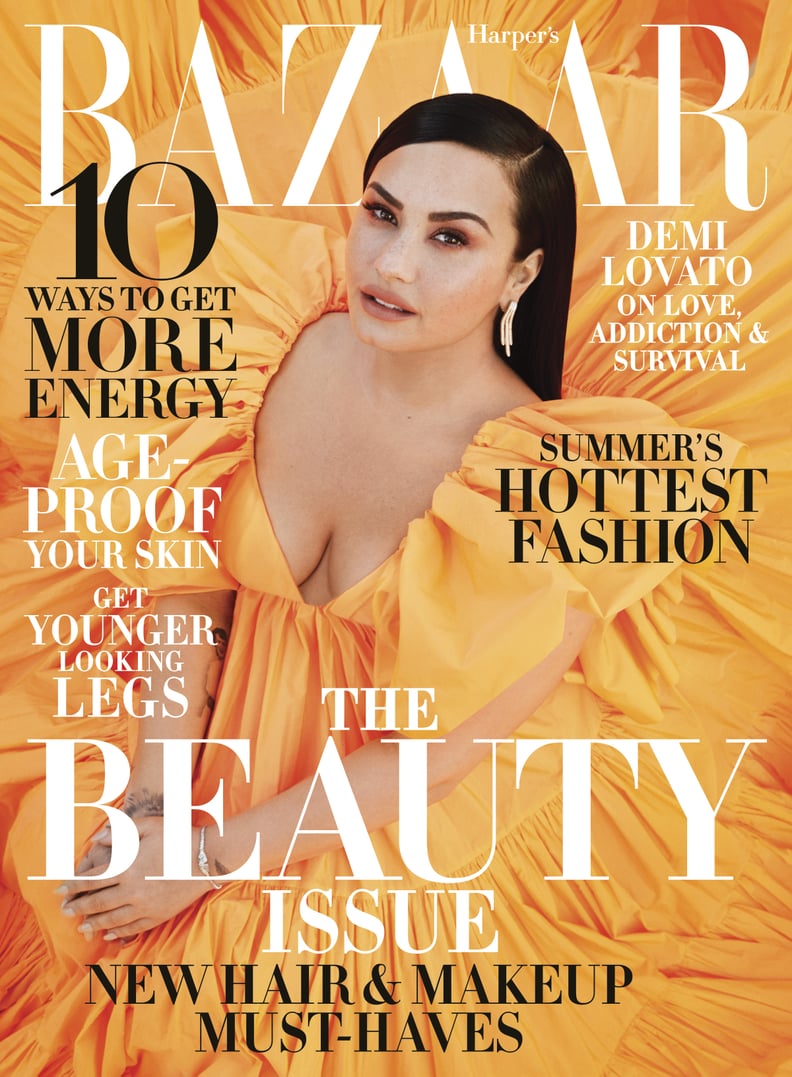 Demi Lovato Wearing Valentino on the Cover of Harper's Bazaar
Demi wore the Spring 2020 dress with Cartier earrings and a bracelet for this cover shot.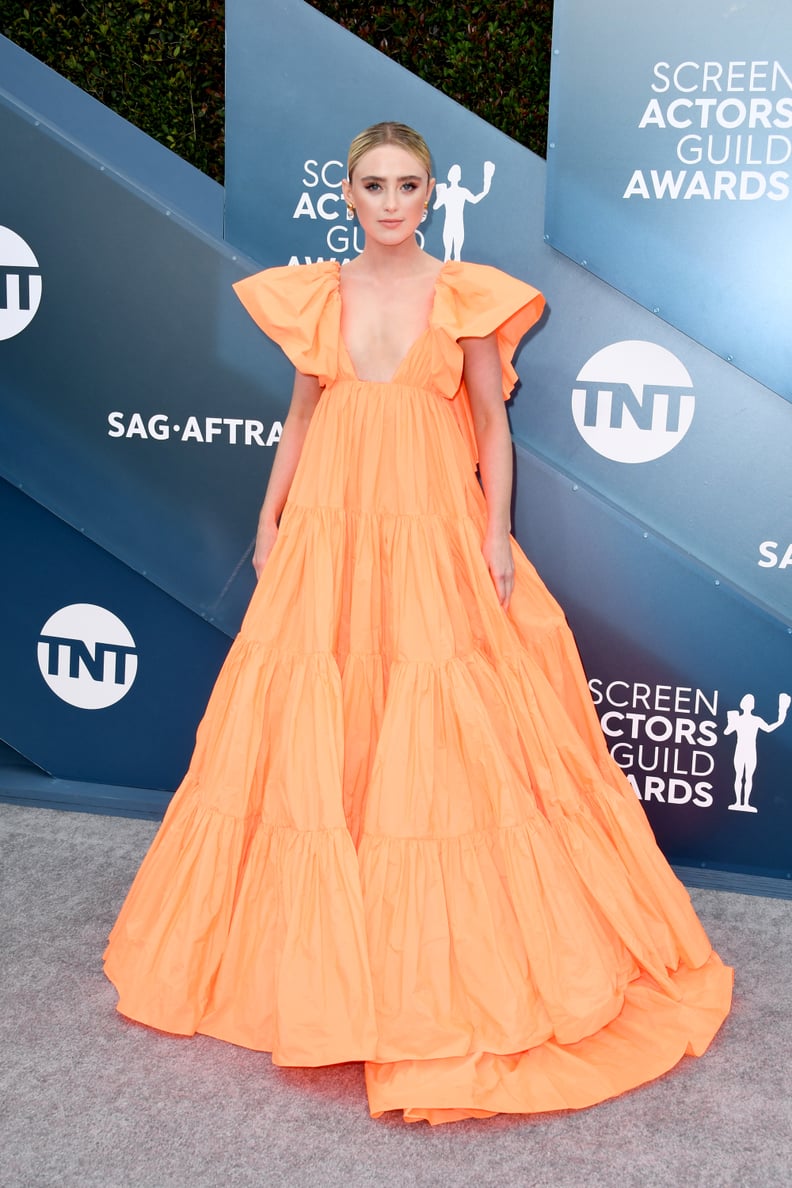 Kathryn Newton Wearing the Spring 2020 Valentino Dress at the SAG Awards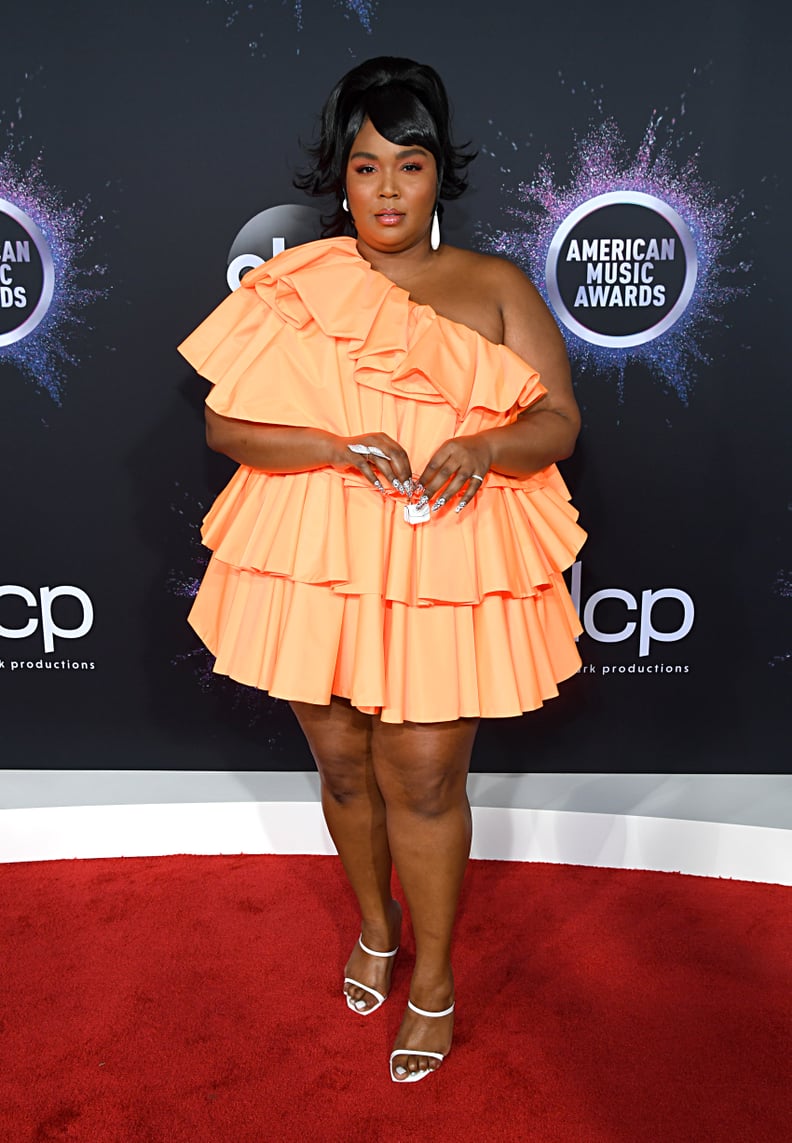 Lizzo Wearing a Similar Pleated Valentino Dress at the AMAs
Lizzo's full Valentino look became one of the most iconic looks of 2019 thanks to her miniature bag, but who could forget the clementine pleats on her minidress?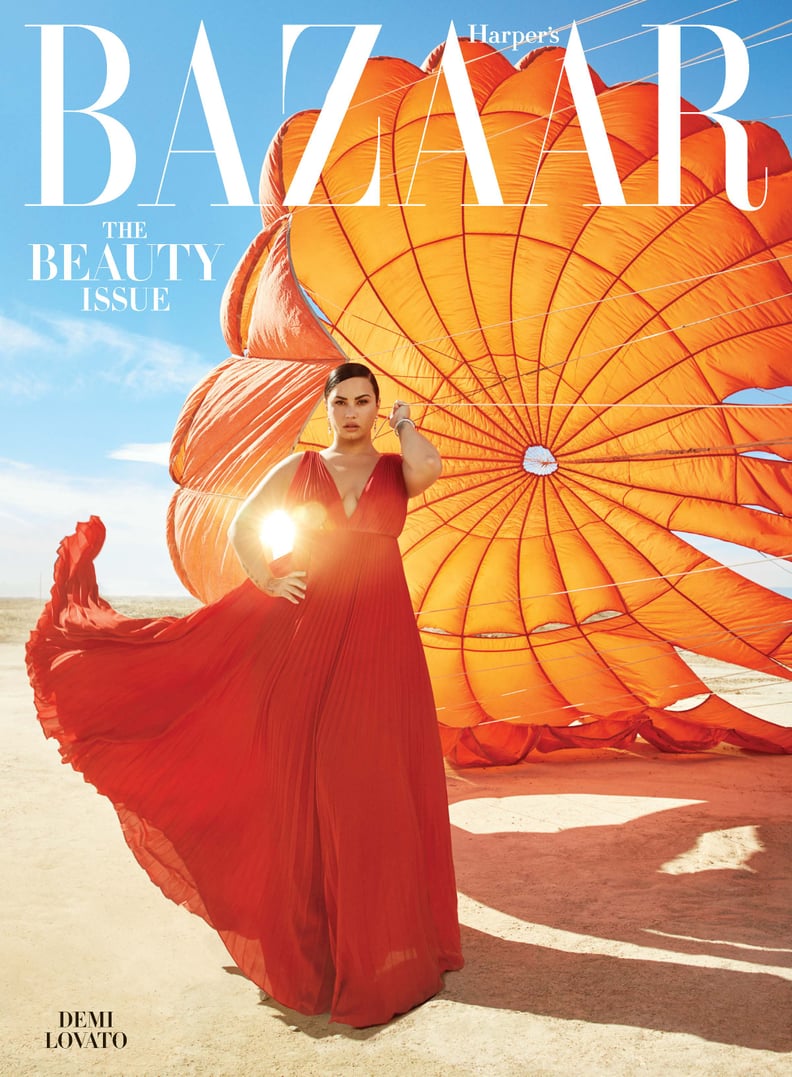 Demi Lovato's Harper's Bazaar Cover May 2020
Demi wearing a Valentino gown with Cartier jewelry.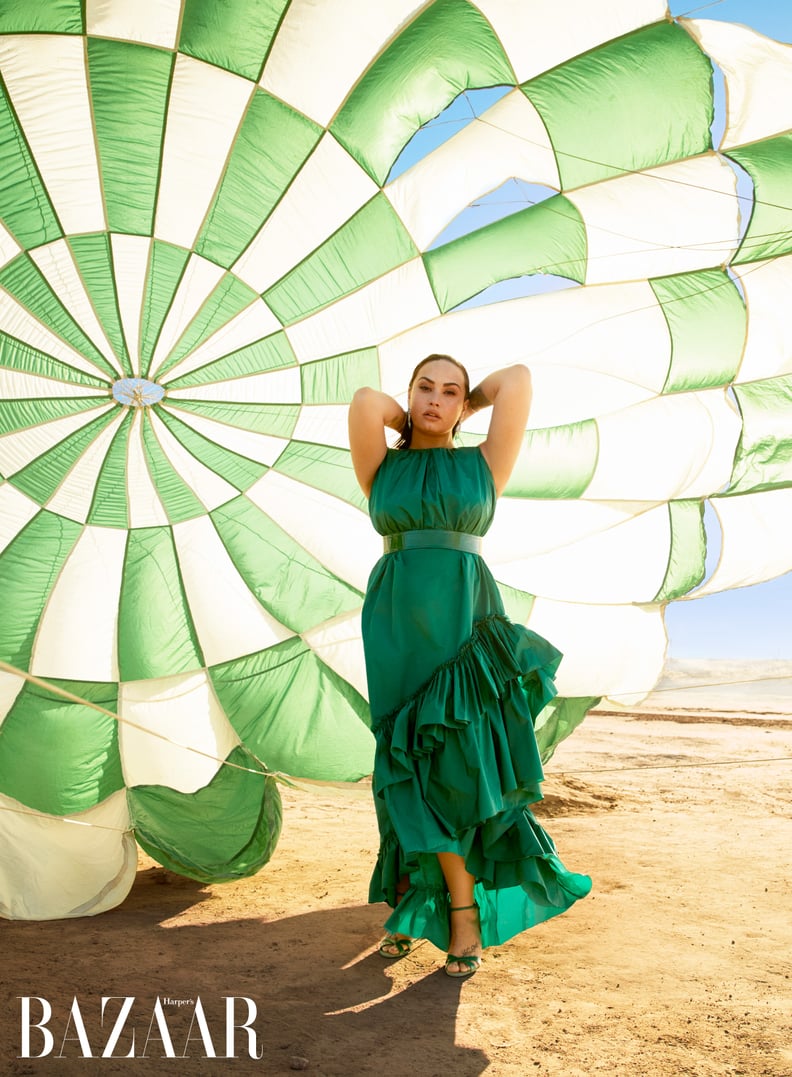 Demi Lovato's Harper's Bazaar Shoot May 2020
Demi wearing a Max Mara gown with a Deborah Drattell belt, Max Mara sandals, and Cartier jewelry.