Diarrablu Fashion Collections Inspired by Math and Africa
Designer and Teacher Diarra Bousso Fuses Math and Art to Create Her Fashion Collections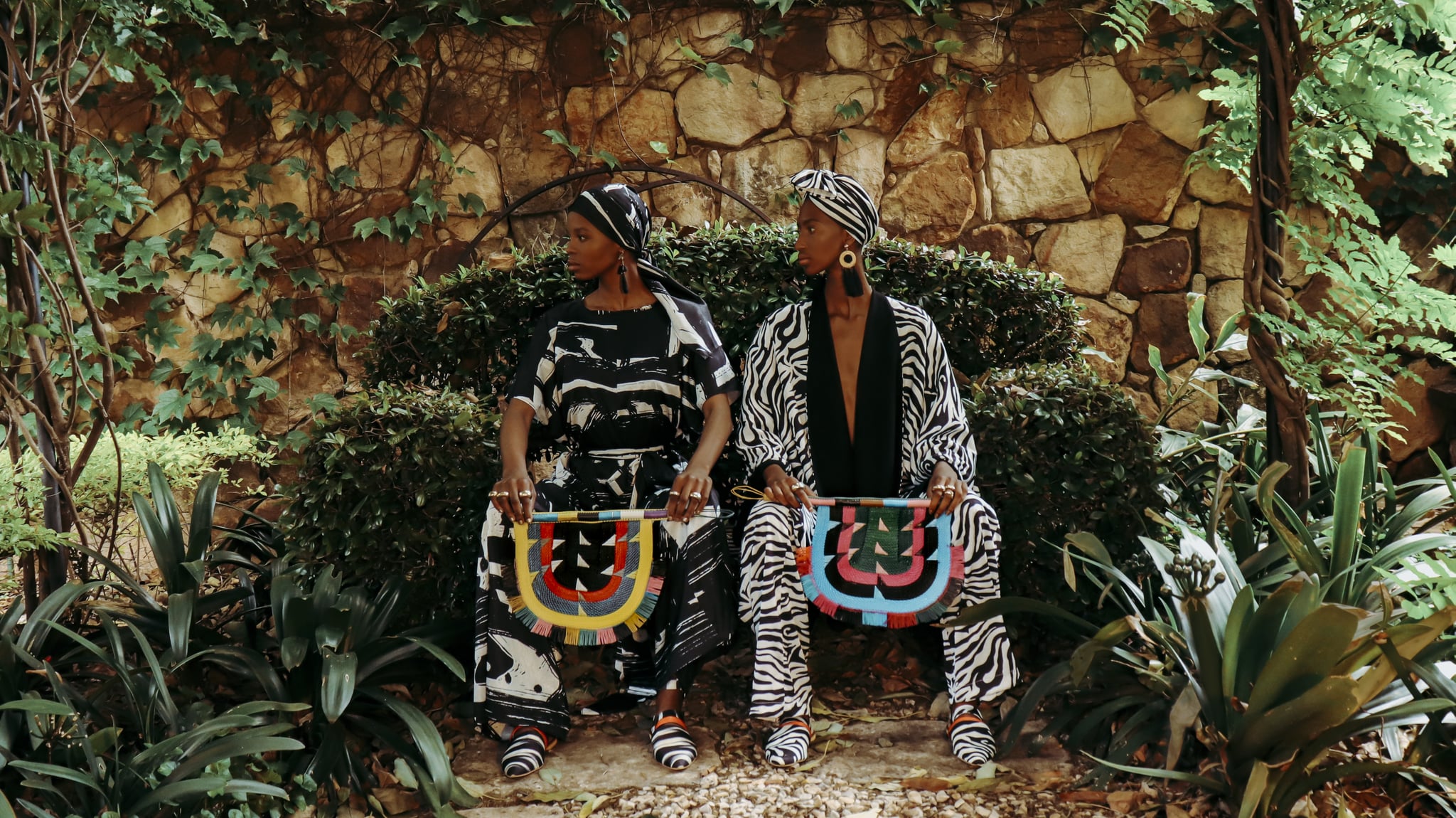 Diarra Bousso isn't your average designer. She's a mathematician, an artisan, and a former Wall Street trader, and all of those experiences have led to the creation of her lifestyle brand, Diarrablu. Her designs celebrate her rich culture, with every pattern and piece telling a story.
"I grew up in Senegal, and I wanted to be the perfect student. . . . I was never a cool girl or an 'It girl,' I was a nerd," Bousso told POPSUGAR. Bousso is from a family of artisans. "In the summers, when I would go to my dad's village, I'd see that work, and it's so rich and beautiful," she explained. Splitting her time between visiting her dad's village and attending a private French school in the city, Bousso explained she wasn't sure how to connect her two worlds. "I always knew that I was going to do something at the intersection of those two worlds, but I didn't know how to do it."
She moved to the United States to attend graduate school at Stanford University, graduating with a degree in math education and research. Bousso didn't want to work in tech upon graduation and found herself trying to figure out how to fuse her background in math with her love of fashion. She began doodling in her free time and realized, "I can doodle, and I can also write math code to do the doodles for me." It isn't common for designers to code their designs, but Bousso is creating her own rules.
"Once you write a couple of equations, by just changing a few numbers, you can create a new print very quickly. So it makes the process of drawing now very efficient because you can draw one thing, then actually create thousands by just changing the numbers," she explained.

"Algorithms allow me to solve a very important problem in fashion in terms of sustainability. They also allow me to really explore creativity beyond what's available, because there are no limits to what you can make."
The equations Bousso writes create afrocentric shapes and prints that tell stories, centering on the diversity of Africa. She described the process as empowering, as she owns the production of the prints and no longer has to attend markets or trade shows for fabrics. Additionally, there's a sustainable element to her approach which allows her to save money without wasting fabric. "Algorithms allow me to solve a very important problem in fashion in terms of sustainability. They also allow me to really explore creativity beyond what's available, because there are no limits to what you can make."
This new technique has also allowed her to engage with her audience in real time, creating polls to find out which designs they prefer. "We produce what people want. There's no excess inventory," she said. Once she has the pattern in fabric form, she cuts it to maximize the amount of pieces produced, creating a dress, a necklace, shoes, and a face mask from three yards of fabric. "We keep iterating until there is nothing left," Bousso explained.
Her 2020 Joal collection is rooted in wanderlust, the idea of freedom and travel, and her love for Senegal and celebrating the destinations in Africa that people don't know. It pays homage to a small village on the coast of Senegal, Joal Fadiouth, an island covered in clam seashells. Joal was designed for being comfortable at home, mixing lightweight prints with solid-colored pieces.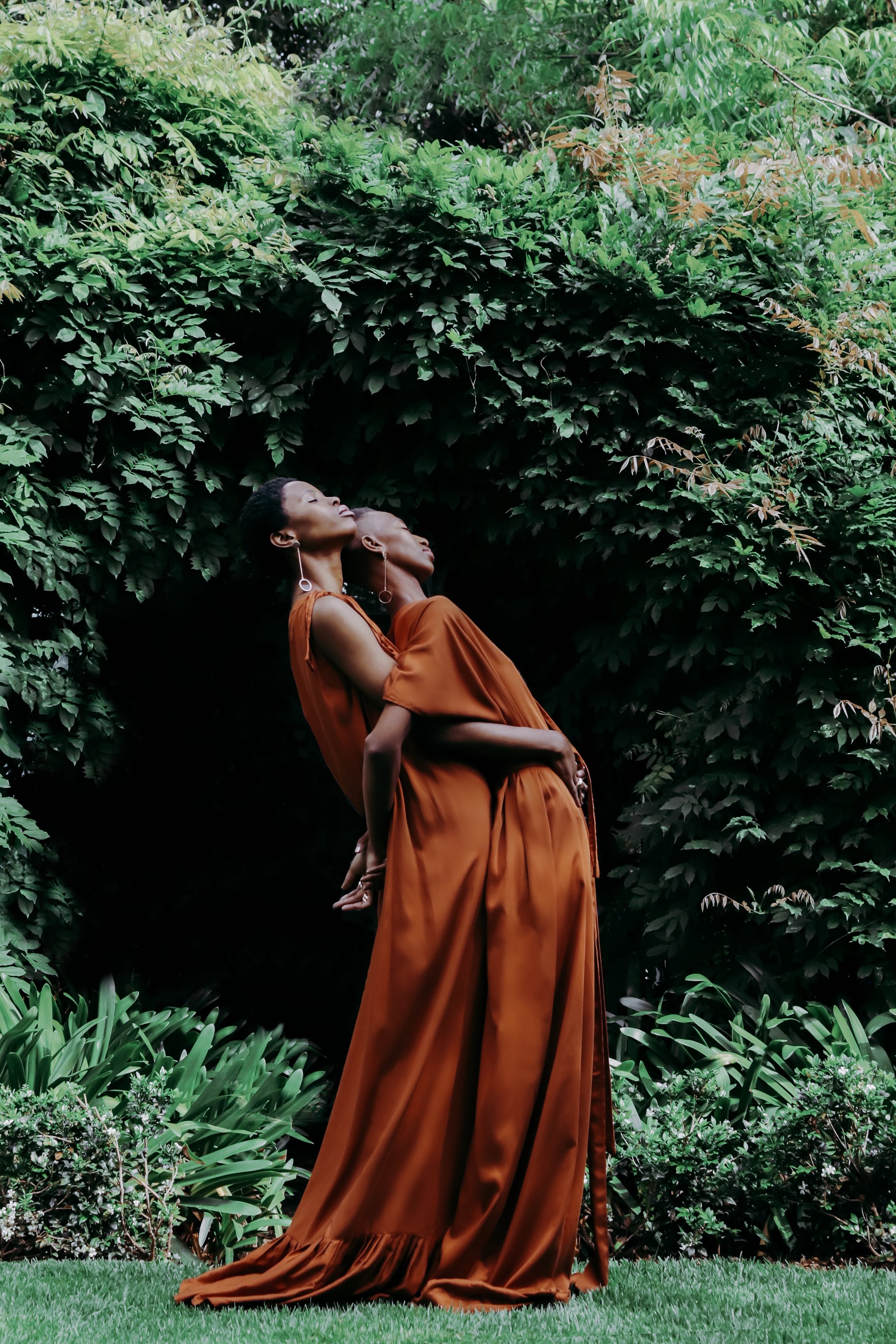 Her newest collection, Dall (the Wolof word for stillness and serenity), "celebrates the magic in peace and stillness at home," Bossou said in a press release. "Dall is an escape; a feeling; a destination; a daydream; a pause; an escape in time; a retreat in space," she explained.
The holiday collection features sustainable, solid pieces like palazzo pants and maxi dresses made from ecofriendly lyocell fabric, coming in olive green, navy blue, rust, and evening noir colors. There are also bold pieces, such as kimonos and minidresses, inspired by mindful moments and the Tanzanian Serengeti, celebrating the beauty of movement in stillness.
The Diarrablu brand is known for its oversize kaftans and dresses that can be wrapped in 19 different ways, in addition to jumpsuits, swimsuits, kimonos, and mules. Each garment is custom adjusted to one's height, per the African bespoke garment-making tradition, and ranges in size from XS to 3XL.
Every item is created to be worn for a lifetime and throughout all the changes the body will go through. "It's always going to fit because everything is elastic and wraps," she said. Bousso's designs are coveted for both the comfort and understated luxury. "It looks expensive but it's not trying too hard." Her collections are timeless, and with each design, you'll be transported to a place of peace, freedom, and stillness.