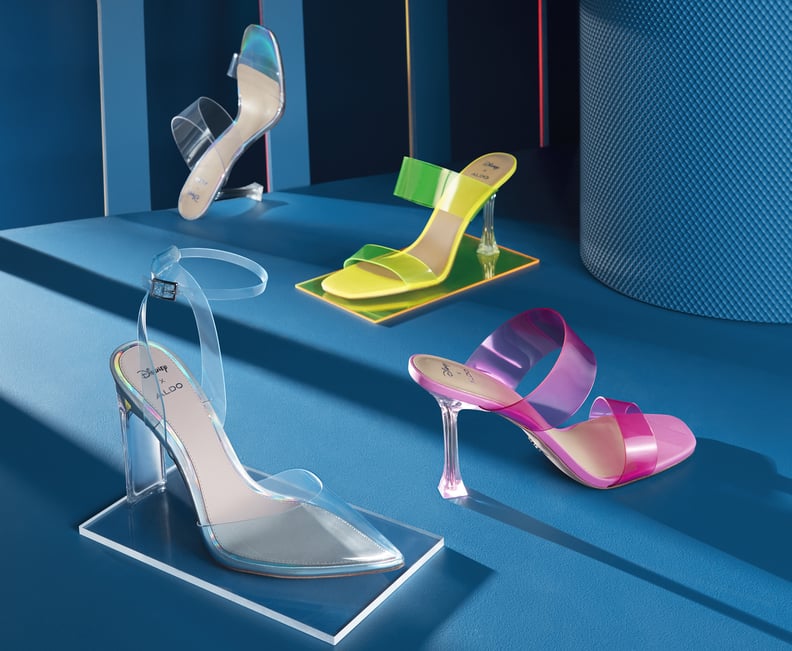 Aldo
Aldo
As POPSUGAR editors, we independently select and write about stuff we love and think you'll like too. If you buy a product we have recommended, we may receive affiliate commission, which in turn supports our work.
There have been so many iconic Cinderella moments in fashion history (remember when Zendaya literally dressed up like the Disney princess for the Met Gala?), but to celebrate the film's 70th anniversary, Disney x Aldo is releasing something special. The new collection, which, in full includes heels, little PVC box bags, gemstone-clad barrettes, headbands, and "clock strikes 12" lucite earrings, ranges from $18 to $100. While this means there's a new version of the glass slipper in town, Aldo offers it in two different variations, one clear with rhinestones and the other in a pale blue reminiscent of Cinderella's ballgown. Adorably, both come imprinted with metallic writing on the soles, "If the shoe fits . . . "
But my favorite aspect of this new line has to be the Stepsister, a two-strap mule that comes in pink, clear, and chartreuse, complete with a triangular-shaped stiletto to make that extra bold, sassy statement that aligns with the infamous characters. Trust me, you'd be hard-pressed to find Cinderella-inspired collections with something there for the stepsisters, and I'm so glad that Aldo is finally translating their badass-ery style with a sandal. Read ahead to check out the statement heels in this affordable collection, then shop the rest of the range over at Aldo.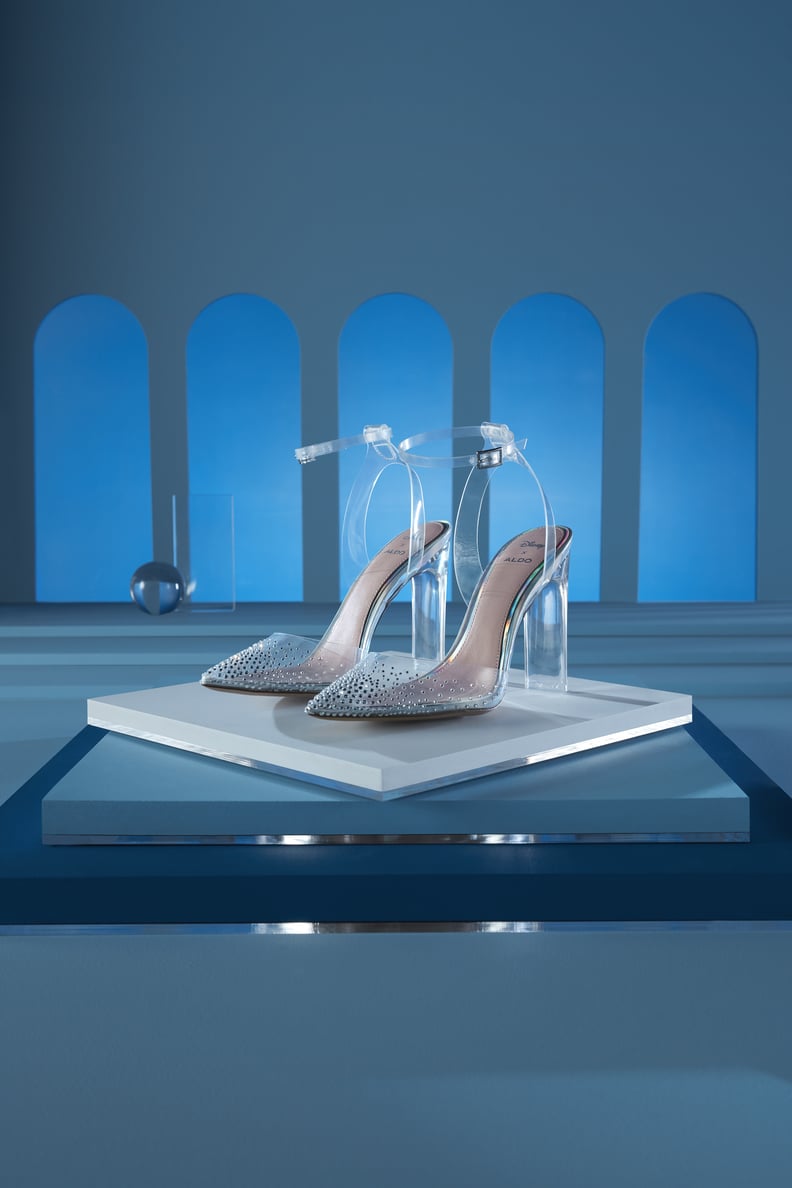 Disney x ALDO Cinderella Collection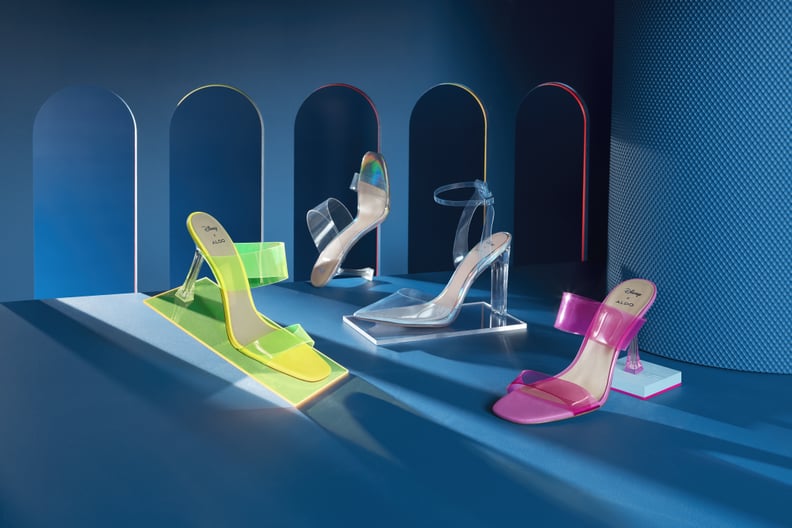 Disney x ALDO Cinderella Collection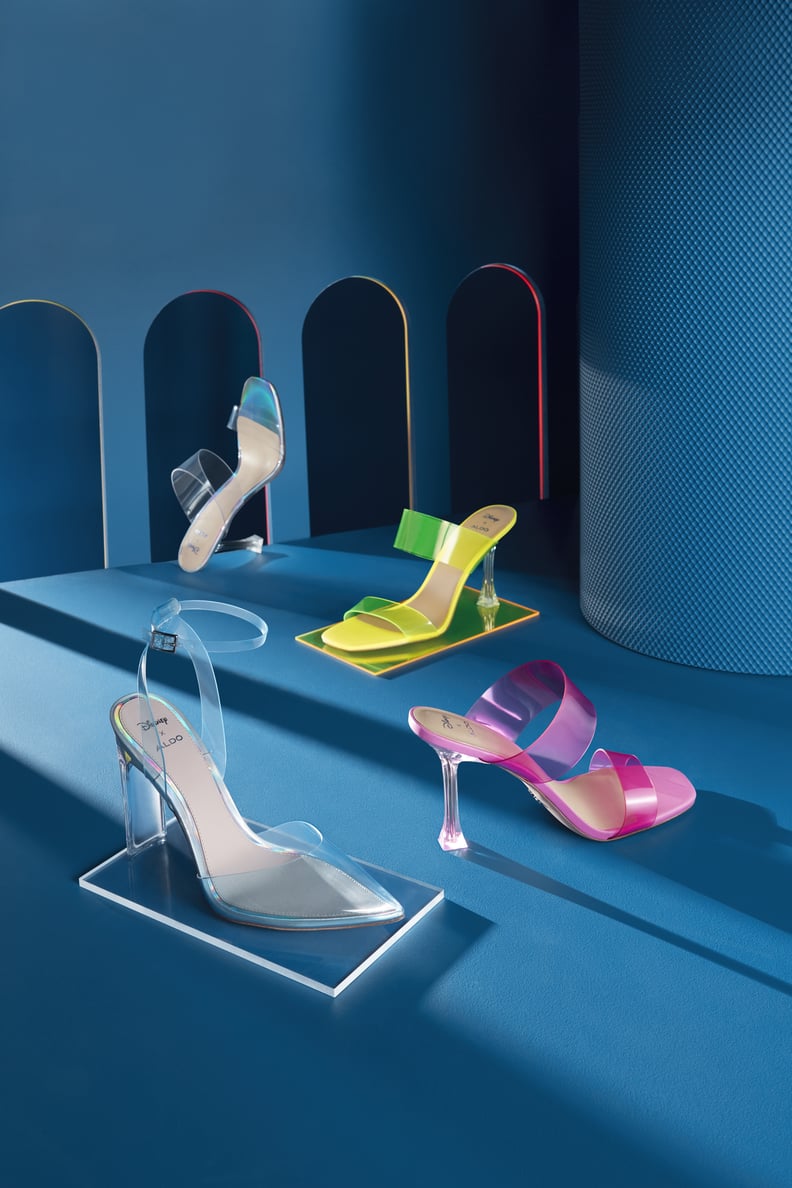 Disney x ALDO Cinderella Collection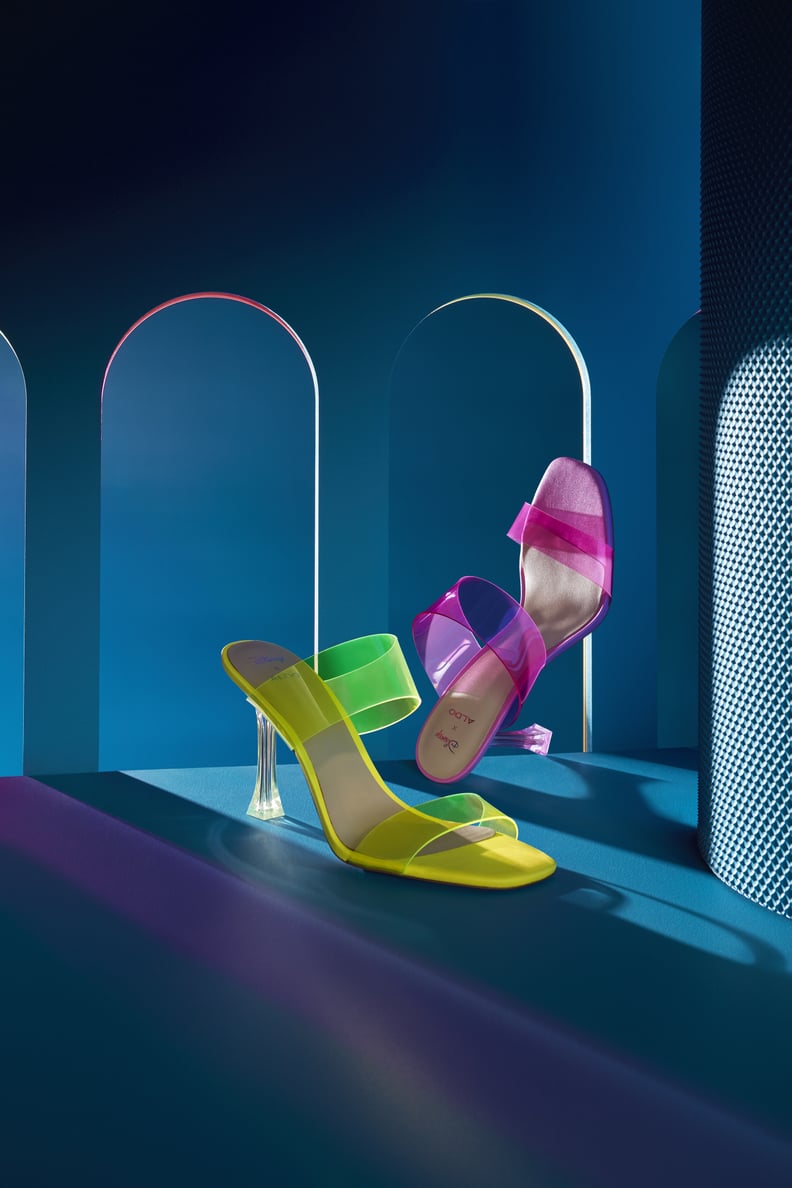 Disney x ALDO Cinderella Collection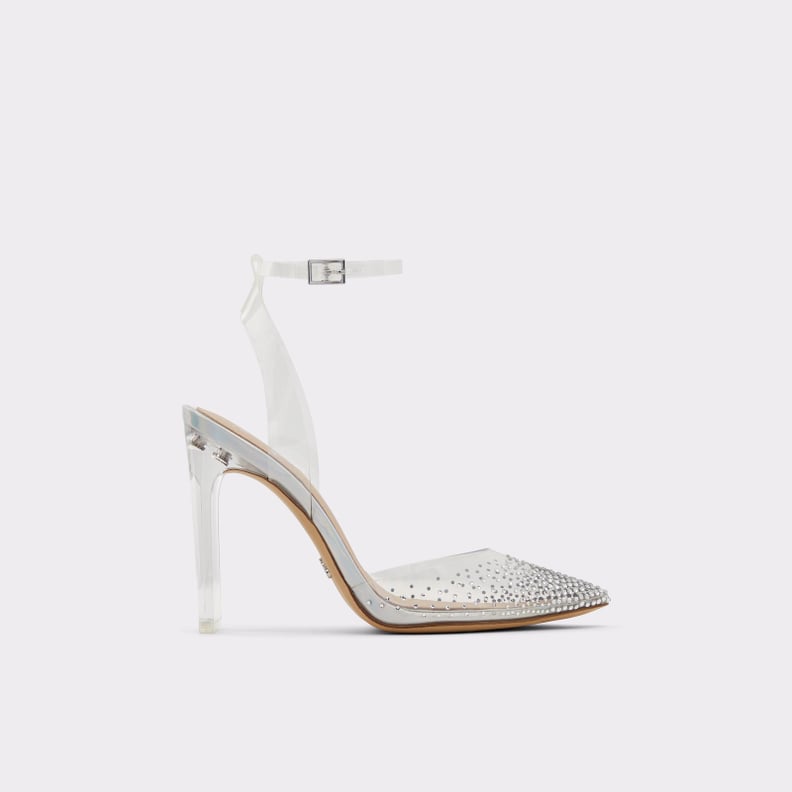 Disney x ALDO Glassslipper Clear Women's Pumps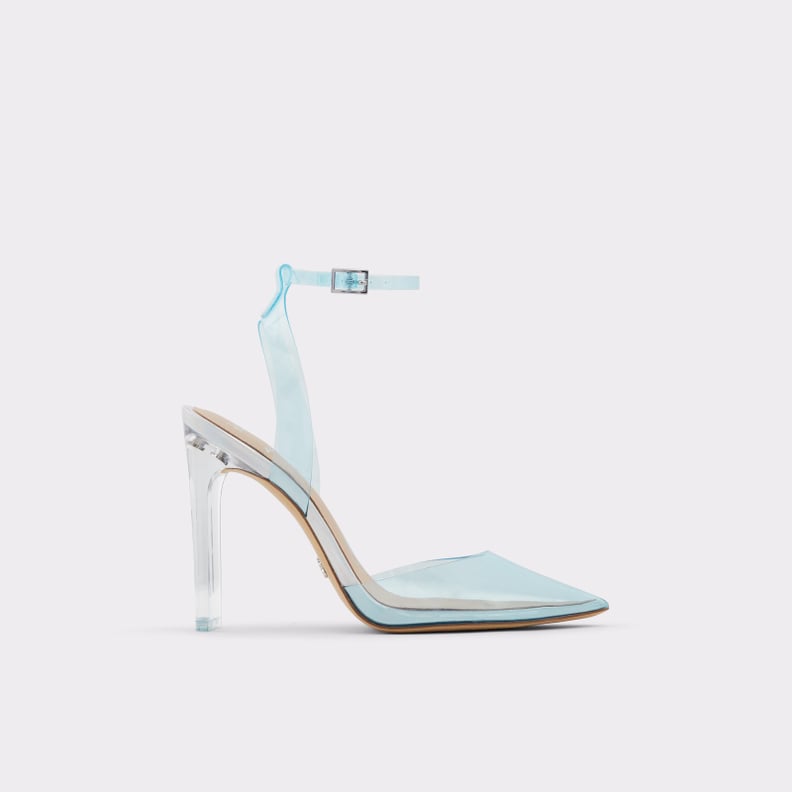 Disney x ALDO Glassslipper Light Blue Women's Pumps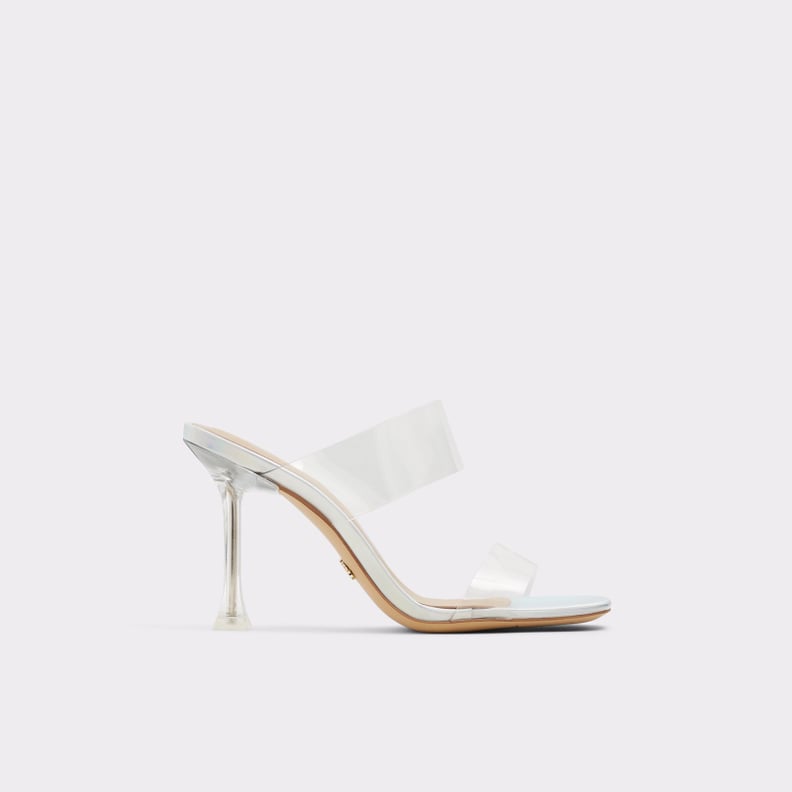 Disney x ALDO Stepsisters Clear Women's Pumps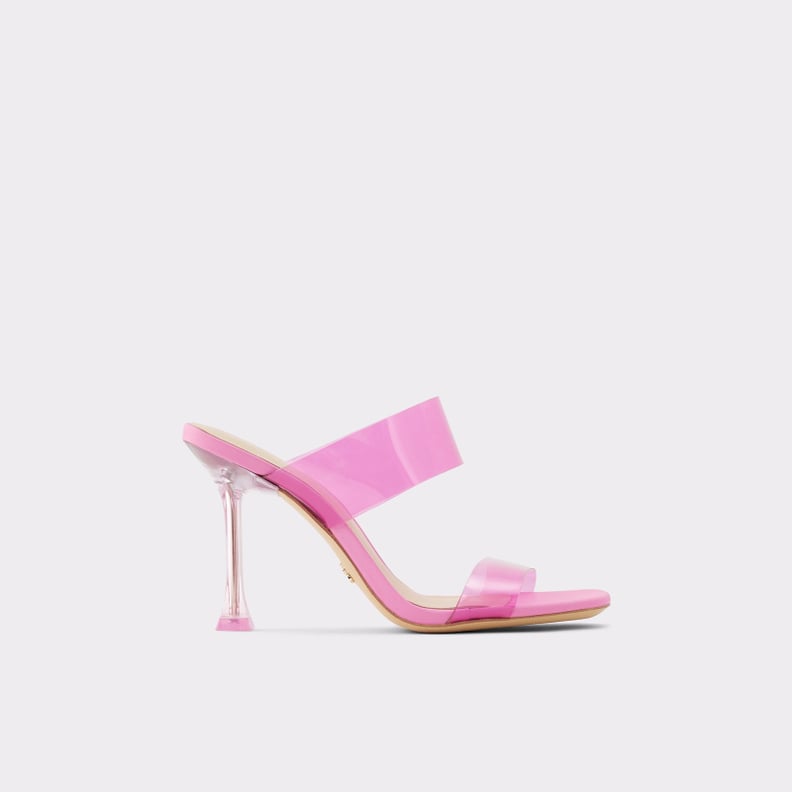 Disney x ALDO Stepsisters Pink Women's Pumps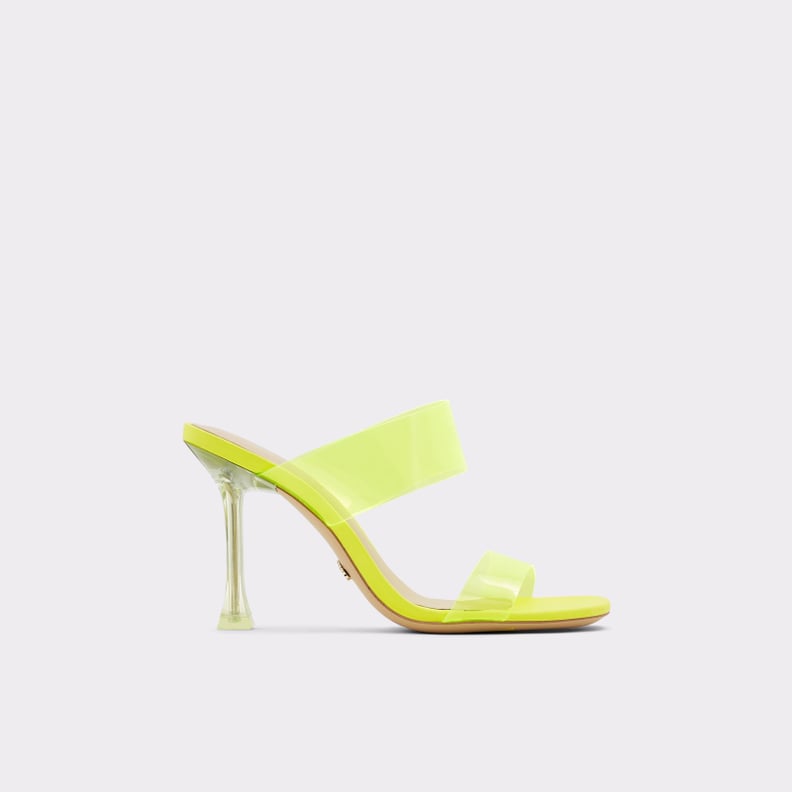 Disney x ALDO Stepsisters Bright Green Women's Pumps