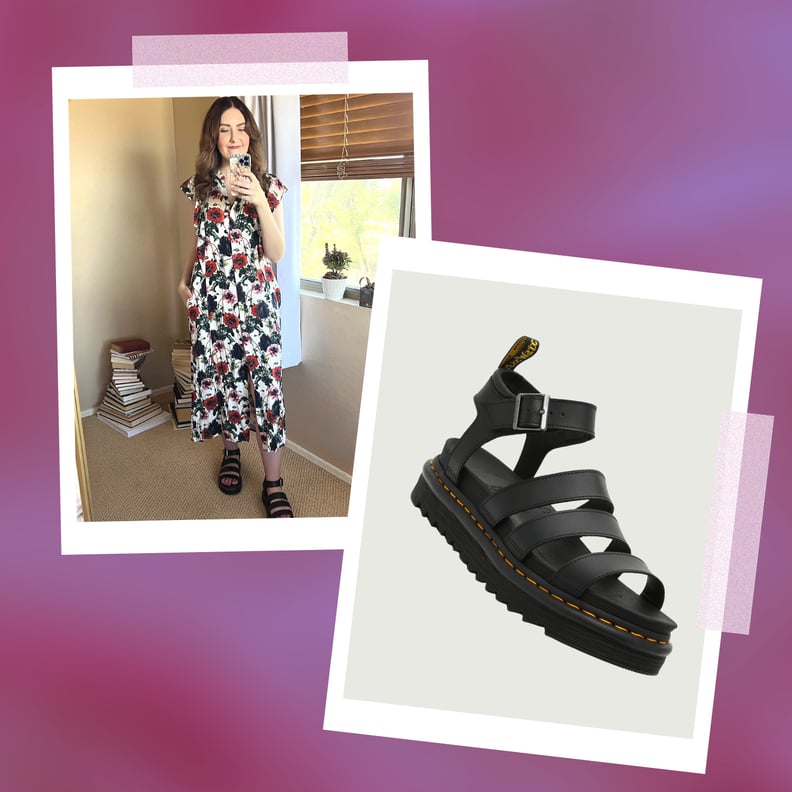 POPSUGAR Photography | Kyley Warren
Dr. Martens
Photo Illustration: Michelle Alfonso
POPSUGAR Photography | Kyley Warren
Dr. Martens
Photo Illustration: Michelle Alfonso
As POPSUGAR editors, we independently select and write about stuff we love and think you'll like too. If you buy a product we have recommended, we may receive affiliate commission, which in turn supports our work.
Few shoe brands have had a more notable place in my life than Dr. Martens. When I was younger, its combat boot was one of the first styles I fell in love with while in the midst of my angsty preteen phase (though the boot was way outside of my budget then). As I got older and began to travel, the Chelsea Zip Boot became my go-to snow shoe. And even now, Dr. Martens's loafers have become my favorite fashion dupe for mirroring those famous, celeb-loved Prada loafers.
Docs have long been one of the most essential styles in my closet, proving to be trendy and chic in any season of my life. And while the brand might have a reputation for its beloved winter-boot selection, Dr. Martens (perhaps unbeknownst to many) also delivers in transitional shoes that are great for wear in every season — with the Dr. Martens Blaire Platform Sandal ($100) emerging as my must-have shoe this summer (and likely my go-to style for the fall, too!).
The Blaire Platform Sandal feels like the open-toe, summer counterpart to Dr. Martens's already expansive collection of chunky, winter-friendly shoes, complete with the same level of comfort, style, and bulk to elevate even the simplest outfit with a statement-making touch. In truth: I've basically been living in this chunky sandal all season long, and I have a hunch that it will also double as the perfect transitional shoe come autumn.
Read on for my honest review of the Dr. Martens Blaire Platform Sandal.
What I Like About These Dr. Martens Chunky Sandals
First and foremost: these sandals are the perfect transitional shoe. Temperatures are getting increasingly warm these days — which, in turn, means that it's usually much later into the fall season before I even feel comfortable pulling out my warm, heavy-duty boots (especially living in Arizona). Fortunately, these sandals have thick leather straps that manage to provide decent coverage across my foot while still giving me that easy-to-wear, breathable look that can be styled with even the most-layered fall outfits.
As someone who often shies away from experimenting with and splurging on different fashion trends, I appreciate the timeless look of this shoe, too. The sandal isn't trying to play into a particular trend with a '90s-esque patent material or bulky, Y2K-inspired hardware — it's designed for the long term, so I can trust that it will still feel chic and fresh even long after the chunky-sandal trend fades. I've also tried to get into the chunky-sandal fad via a number of different styles, but I've been mostly disappointed with how clunky and weighted the shoes felt while on. These Dr. Martens are the first chunky sandals I've bought where I haven't felt like I needed to sacrifice comfort for style — thanks, in part, to the shoe's contoured SoftWair footbed, which helps to provide added arch support.
Most of all, I adore how little these sandals actually feel like . . . well, sandals. For an open-toe shoe, it's amazing how completely secure the style is, even for daylong wear. With the leather upper composition and adjustable ankle strap, I'm able to easily adjust to the fit that feels best for me and the day at hand. From traveling and navigating through the airport to embarking on some outdoor summer adventures, these chunky sandals have proven to be durable, providing a sneaker-like comfort through it all.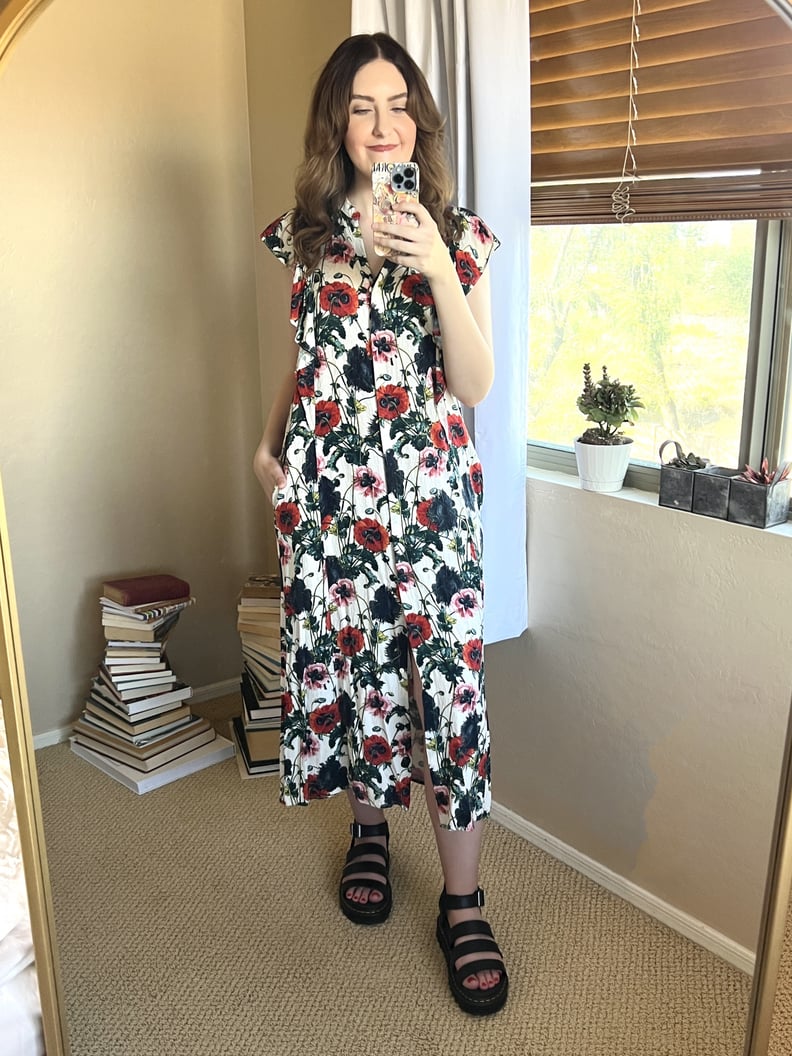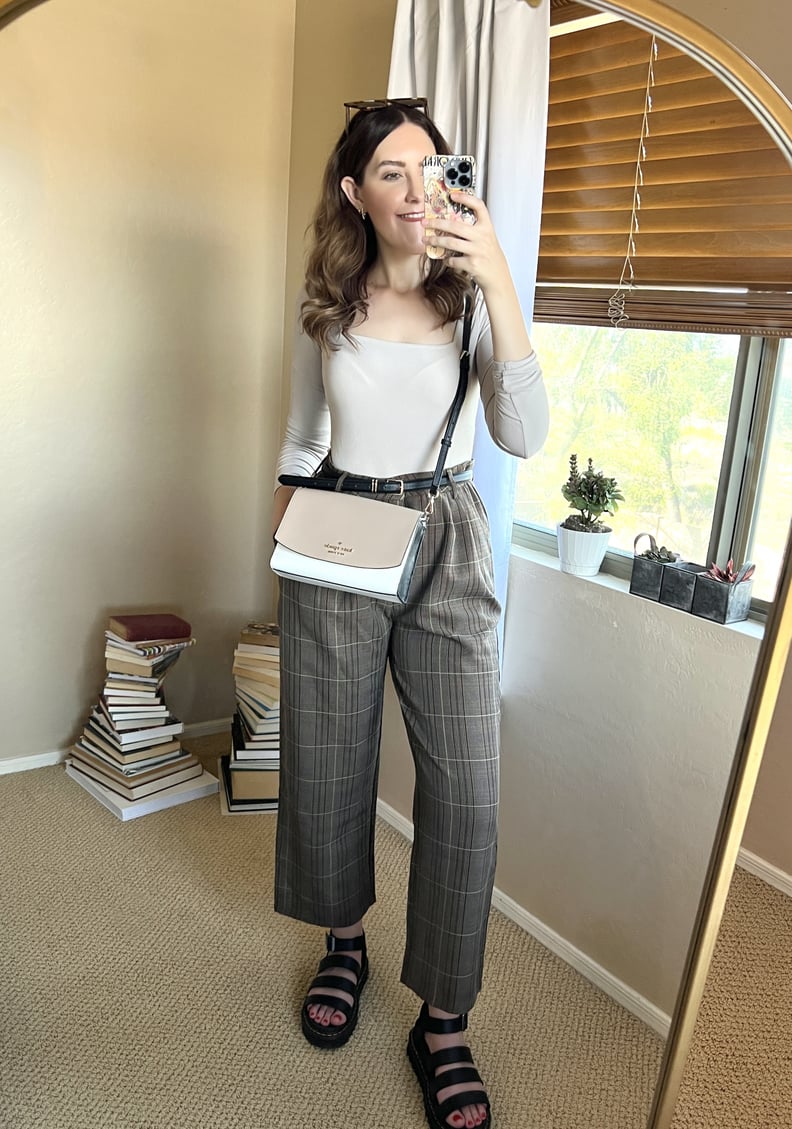 What's Worth Noting
Speaking not only from personal experience but also from the general consensus of reviewers on the Dr. Martens site: these sandals run large. While the width is true to size, the retailer still recommends that shoppers order a full size down — especially if they like a cozier, more formfitting look. I'm normally a size 10 but, per the reviews, ordered a size nine, and the fit proved to be completely perfect.
While the word "platform" is quite literally in the sandal's name, it's also worth noting that these shoes do boast a pretty decent height — a 2.5-inch platform, to be more specific. I personally like the added height provided by the sandal and feel like it helps to add some extra bounce into my step. However, if you are not into the elevated look or struggle with platform shoes in general, it's definitely something to be aware of before ordering the style.
Who Are These Dr. Martens Chunky Sandals Best For?
As someone who essentially shops for a living, I can confirm that this is truly the perfect transitional shoe — great for summer-to-fall wear, especially. The sandals are ideal for anyone who is looking for an investment shoe that they can easily wear year round. And while I bought this style specifically for summer wear, I have every intention of wearing it long into autumn, too, and have admittedly already started experimenting with my fall outfit pairings, despite the 100-degree summer temperatures.
Whether you're pairing the chunky shoe with a vibrant sundress for a fresh, summer style or elevating a plaid-wrapped fall 'fit with a more breathable base, these Dr. Martens can go everywhere and pair with just about anything. The sandal has now become a permanent staple in my closet, worthy of wear in any season!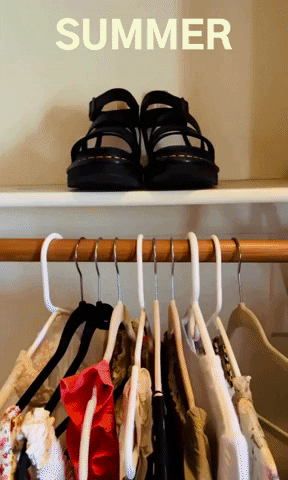 Where Are These Dr. Martens Chunky Sandals Available?
The Dr. Martens Blaire Platform Sandal is available at Nordstrom, Amazon ($100), DSW ($100), and Free People ($100), all for the same price.
Additional Details
The chunky sandal is available in US shoe sizes five to 11.
These Dr. Martens feature an adjustable quarter-ankle strap, so users can easily adjust the style to fit as tightly or loosely as they'd like.
This platform style is available in a variety of colorways, including black, black patent, purple, cherry brown, and white.
Rating:
★★★★★